Shop adidas Tubular Sneakers
Shop all adidas Tubular sneaker releases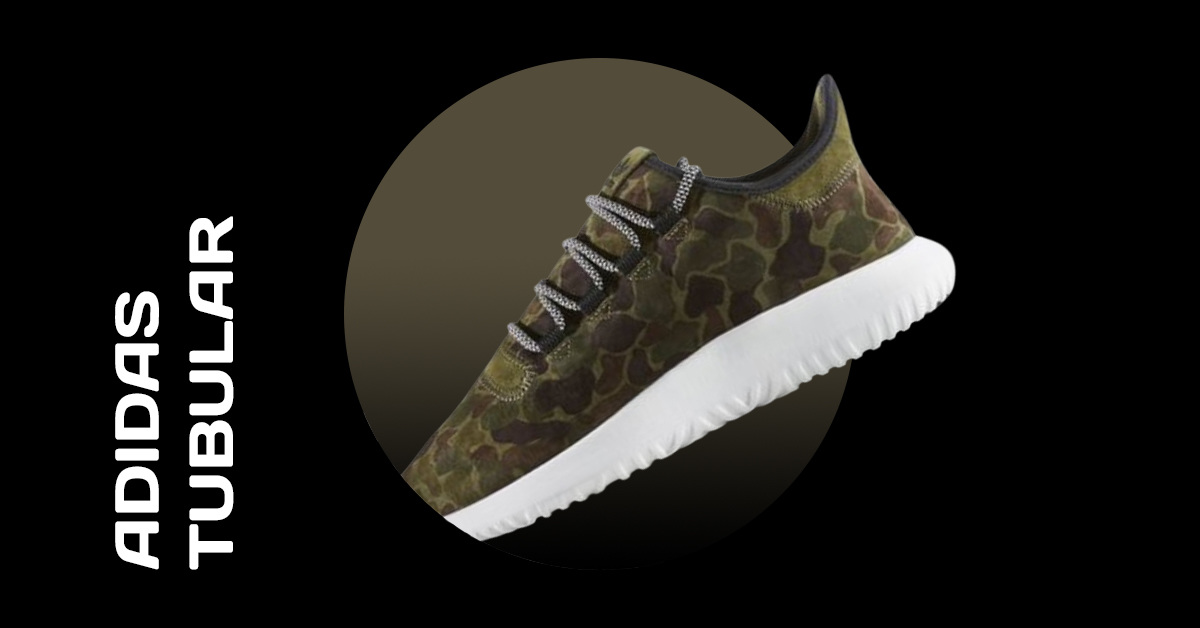 Before all the hype about NMD, Ultra Boost and EQT, the adidas Originals sneakers were extremely popular worldwide. The adidas Tubular in particular set completely new standards after its first release as a basketball shoe in 1993. Even at the time of its release, it was clear to everyone that the sneaker was already far ahead of its time.

Unfortunately, people are not always ready for such futuristic silhouettes, which is why the ultra-modern shoe had to be removed from the shelves after only two years. Is that why the Tubular failed? Quite the opposite! Years later, the Vice President of Global Design at adidas Originals still saw great potential in the futuristic aesthetics of the shoe and set all the gears in motion for the long-awaited and later successful rebirth.

In 2014, the time finally came and a brand new Tubular silhouette saw the light of day. The adidas Tubular Runner was the result of half a decade of research and naturally harked back to its roots. However, the revolutionary design of the original shoe with its signature car tyre-like sole created a lot more hype this time around, leaving sneaker enthusiasts around the globe wanting more. The unique look of the adidas Tubular very skilfully combined history with sport and style. It took conventional sneaker design to a whole new level by blurring the lines between fashion and sport. As a result, it gained a lot of popularity even among countless top celebrities and was worn by stars such as A$AP Rocky or Kendall Jenner. The Tubular became a global phenomenon as soon as it was released in 2014, independently ushering in a new era in the sneaker world.

What's special about the adidas Tubular? In the meantime, the popular sneaker is available in countless model variations, some of which are very different from each other! In addition, there are countless colourways, so that the Tubular certainly has something to offer every sneaker fan. We wouldn't be surprised if we see a new version of the icon soon. Just take a look at our sneaker release calendar and stay up to date at all times 😉
adidas Tubular - One Sneaker, Countless Variations
As already mentioned, the adidas Tubular now comes up trumps with many different variations. With such a huge selection, it's easy to lose track. That's why we'd like to introduce you to the most important Tubular models:


The adidas Tubular Runner made its debut in 2014 and thus acts as the foundation for the revival. As the first "revived" model, it opts for a modern yet minimalist look. The heritage of the OG sneaker is unmistakable, which is why this model also has strong parallels to a basketball shoe. This mid-top version can nevertheless be worn as lifestyle wear.
The adidas Tubular Moc Runner first saw the light of day in early 2015 and emphasised the so-called Zen elements of the sneaker. The model took inspiration from Hawaiian culture and delivered a pretty relaxed overall look with its organic moccasin look.
The adidas Tubular Doom is one of the most important versions of the unique sneaker and drastically changes the look of the OG. The mid-cut shoe made use of Primeknit technology for the first time and also shone with its very futuristic look, which came about through the use of straps. The sock-like upper still gives the shoe a lot of popularity today.
The adidas Tubular Shadow is also one of the most popular models of the sneaker and has absolutely nothing to do with the very dark name in terms of colour design. This low-top variant features a perforated leather upper that clearly borrows from the look of the Yeezy Boost 350. The parallels between the two silhouettes are absolutely unmistakable. However, this is exactly what makes the Tubular Shadow so popular and manifested the shoe in street culture.
The adidas Tubular Nova appeals especially to those sneaker enthusiasts who have fallen in love with the look of the OG from 1993. This low-top model clearly builds on the legacy of the original and is seen by many as an evolution of the OG.
The adidas Tubular Defiant comes with a slightly different look and impresses with its unique neoprene upper. The relatively high-cut silhouette stands out with its very prominent shoe tongue and is thus clearly differentiated from the other versions of the Tubular. With its shape, the Defiant is primarily aimed at female sneakerheads and offers a nice alternative to the standard model. In December 2016, the model even received a snakeskin colourway, which is sure to attract the attention of many people.
Read more