Shop Converse One Star Sneakers
Shop all Converse One Star sneaker releases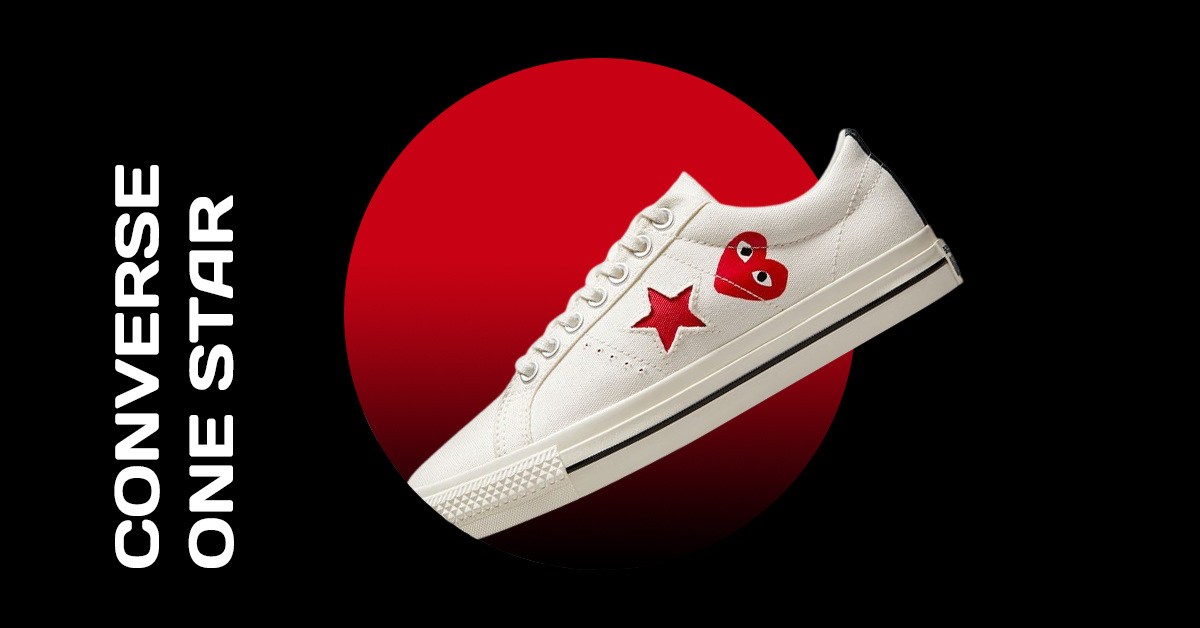 Converse One Star | The Ultimate Skateboarding Shoe
The one shoe that is the epitome of branding and timeliness is called the Converse One Star. It is the skateboarding shoe that plays an important role not only in history but also paves the way for the future. 
One funny thing to know is that the shoe was never originally meant to cater for the skaters. Instead, it was adapted for basketball players; the shoe was popularised through magazines to become a skateboard shoe. 
The great shoe is back with a bang and a better Lunarlon cushioning with premium suede. And for traction, it comes with a rubber sole. So you can enjoy running or skating on any terrain. As we dig deeper into the latest One Star and its design philosophy, keep reading. 
Durability
The upper part of the Converse One Star features an all-suede look that lasted all the durability tests. These shoes are meant to be worn on all terrains and can last wear and tear. 
The toe box area is double stitched, which allows it to hold firm against all the bending and creases when performing tricks. No matter how many kickflips you do, the shoe feels comfortable and durable whenever you land. Moreover, the shape of the toe box is small and pointed, which helps it be long-lasting.
Comfort 
From the outside, the shoe may not be comfortable. However, the Lunarlon cushioning makes it best for all the impacts. Even so, if you are not jumping off everywhere, the cushioning makes walking comfortable. The shoe makes you feel like you are walking on clouds. 
We recommend you get a larger size when buying this shoe, as it feels more comfortable. 


Shape
For anyone interested in buying skateboard shoes, their first concern is the shoe's shape. The shape might seem perfect and crisp. However, it starts to lose its initial shape after usage. 


Read more