LaShoe Sneaker Releases
Shop all LaShoe sneaker releases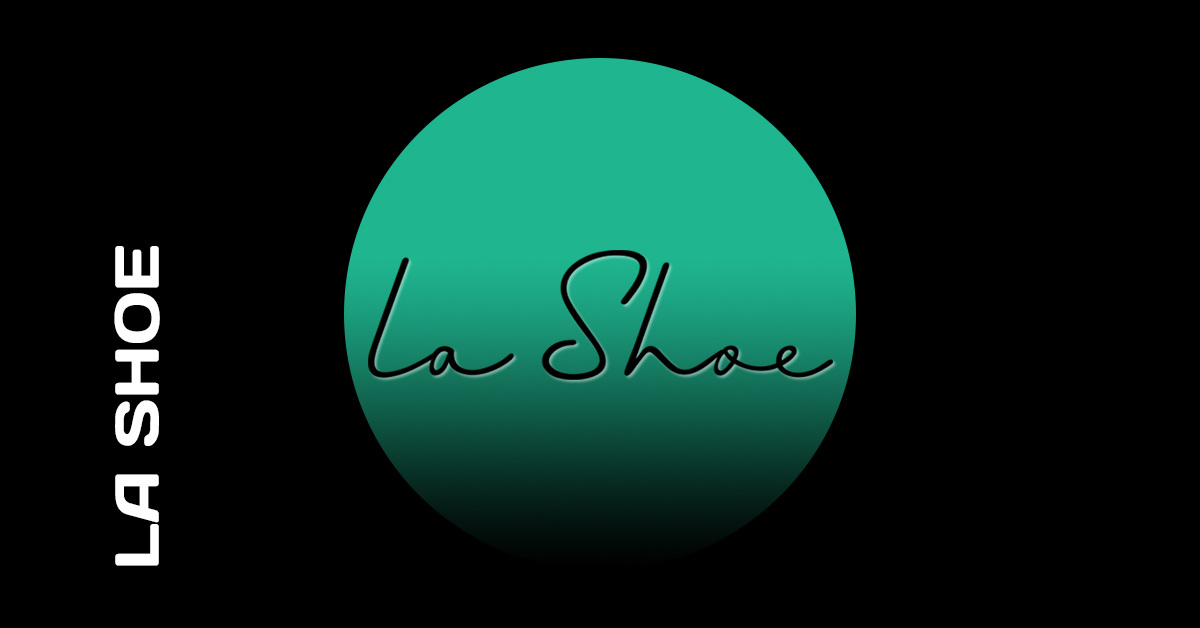 La Shoe in Ibbenbüren, Germany is a family-owned business that has been crafting beautiful handcrafted leather shoes since 1965. Founded by Lamberto and Floriana Langhi, the couple specialized in producing traditional Italian shoes with locally sourced calfskin leather. Today, La Shoe produces both men's and women's shoes, including sandals, boots, loafers, and more. La Shoe prides itself on its commitment to quality craftsmanship. They use traditional Italian construction methods that are centuries old. Their artisans work uniquely with each customer to create a custom-made product for them in the exact style and fit that they require.
La Shoe - Hand-Crafted Leather Shoes
La Shoe is equally dedicated to using the best materials available, ensuring a high-quality product that will last for years. All of their leather is sourced from Europe and all of the components used are handpicked to ensure an uncompromising level of quality in every pair of shoes. 


The La Shoe team works closely with each customer to create a pair of shoes that they will love. Customers can choose from all kinds of men's and women's loafers, boots, sandals and sneakers in a variety of colors and materials. They also offer custom services for those who want something truly unique. La Shoe is dedicated to providing quality craftsmanship and timeless designs that will stand the test of time.


The La Shoe factory is located in Ibbenbüren, Germany and all of their goods are made locally. The team has a passion for creating beautiful and lasting shoes that are both comfortable and stylish. They use traditional methods to craft each pair, like hand-stitching, to ensure the highest quality.


All of La Shoe's products are made from natural materials like leather and suede, so they age nicely over time. Customers can opt for a unique design or customize one of their existing styles with special details such as intricate embroidery or beading.


Leather Classic Marine women's sneaker
This leather sneaker for women has a great career ahead of it in the LaShoe world: While it was already able to impress with its performance on sensitive feet during the test run of fitting models, it is now ready for the big show. You'll love it for its versatility and blue and white look.


Features include:
Wide fit
Hallux Comfort padding
Removable footbed
Hallux valgus shoes
Free returns
The women's sneaker comes in goat suede - made in Portugal - with a newly developed perforation. This ensures optimal air conditioning in the shoe and conjures up a sporty look at the same time. This is perfectly complemented by the dynamic outsole: Its special shape makes it easier to roll, the lamellar shape is non-slip and at the same time cushions the step.


The sporty look of the sneaker gives no idea that wide feet feel so comfortable in the slim silhouette. The wide fit and the soft Hallux padding ensure that it is comfortable to wear. The leather lining makes the sneaker particularly comfortable for women and the soft removable footbed can also be exchanged for your own insoles.


High Top Sneakers with Zipper
High up with a zip – with this new sneaker star for women, the first spring-like high-top model with a zip is entering the race and diligently raking in style points. As a real leisure dream, walking with this La Shoe is excellent. Time to zip!


Legendary comfort features: pleasantly soft cowhide leather as the upper material provides extra comfort. Demanding feet are only offered the best from below with a softly padded insole. For guaranteed safe ground under your feet, the high-top sneaker comes with a non-slip sole; new sole shape and the small LaShoe logo on the heel included.


The entire forefoot area is lined with leather and has flexible Hallux Comfort stretch zones. Attention, feel-good benefit: The removable footbed can be easily replaced with your own insoles.


In navy, this cool sneaker is a combination miracle with a noble basic flair - you are always well dressed with it. Navy blue is also more forgiving of stains than most lighter, brighter colors. So this sneaker usually survives a somewhat more rustic day in nature optically unscathed. Like almost all sneakers, the high top also goes perfectly with jeans, but also great for a sporty look with a short skirt or shorts.


La Shoe is committed to environmental sustainability, and they take measures to minimize their carbon footprint. They use organic dyes and water-based glues, which are biodegradable and more eco-friendly than synthetic materials. In addition, they donate a portion of their profits to local charities that promote sustainable practices.


For those looking for the perfect shoe, LaShoe in Ibbenbüren Germany is a great place to start. With their unique designs and commitment to sustainability, they make sure that each pair of shoes is as special as the person wearing them.
Read more