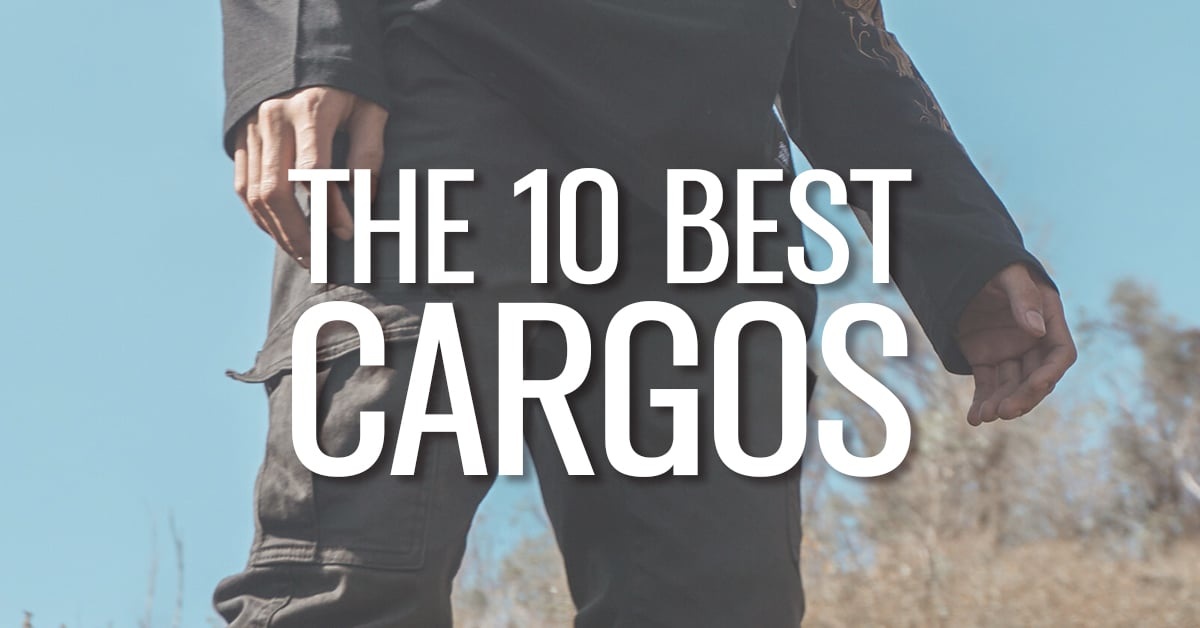 The 10 Best Cargo Pants
Originally developed for the Second World War and now a lifestyle garment, cargo pants have never been as trendy as they are today. Almost every retailer offers the trendy cargo pants on their shelves. So that you don't have to search through all the shops now, we went on a search for you and selected the 10 best cargo pants. Let's go!


adidas Originals Premium Essentials Cargo Pants - 94€

BUY


F/CE. Solotex Pigment-Dye Tech Men's Cargo Pants - 288€

BUY


Gramicci Cargo Pant "Tobacco Brown" - 135€

BUY


Patta x Converse Four-Leaf Cargo Pant - 125€

BUY


Daily Paper Cargo Pant - 123€

BUY


C.P. Company Chrome Cargo Pants - 196€

BUY


Carhartt WIP IDAHO Cargo - 190€

BUY


The North Face Cargo Pants 78 - 150€

BUY

What Are Cargo Pants?


Cargo pants are currently one of the most important and popular items of clothing in our wardrobe. But what is it that makes these comfortable pants so special? Actually, the wide cargo pants were developed for the Second World War. The pants should offer a lot of comfort and storage space at the same time. That's why most of the trousers have four normal pockets and two additional sewn-on pockets on the lower sides. After that, the comfortable cargo pants were also used by others like the police and workers. Meanwhile, the cargo pants are also appearing on the streets. Some manufacturers refine the style of some of the pants and either design narrow cargo pants or even add additional pockets.



Cargos Can Be Combined Very Well with Sneakers


Fashion enthusiasts love to combine their beloved
sneakers with cargo pants
. This is mostly due to the adjustable pant legs with a drawstring or rubber band. The end of the pant leg is just above the ankle to show off the sneakers better. Why wear long pants with the precious
Air Jordan 1 High
when the pants cover almost the whole shoe? As the fit of cargo pants does not differ very much, it does not matter whether some cargo pants are for women or men. Some manufacturers even develop special
gender-neutral cargo pants
.

More At Grailify