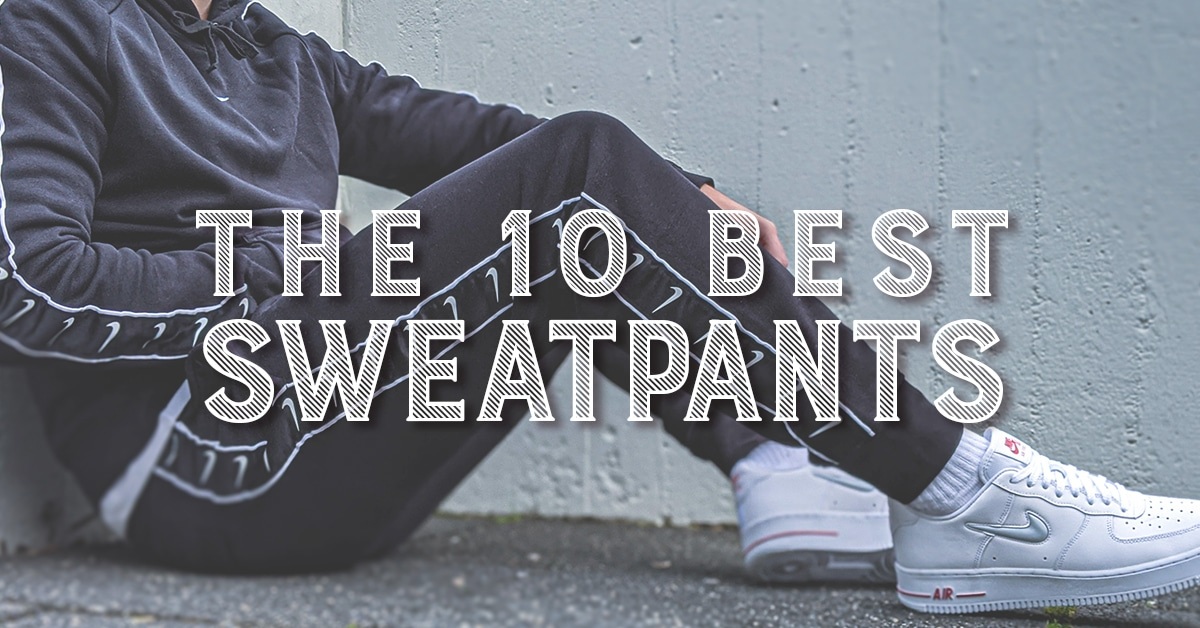 The 10 Best Sweatpants
Why should you wear comfortable sweatpants only for sports when they are fashionable and can be combined with almost any top? Comfy sweatpants have also established themselves in the fashion world, and by now, almost everyone owns a pair of loose jogging pants. If you don't have one yet or are looking for a new one, you should definitely take a look at the 10 best sweatpants here. Have fun!


LFDY Tracksuit Pants - 80 €

BUY

Patta Sunflower Sherpa Fleece Pants - 135 €

BUY

Awake Apple Logo Sweatpant - 140 €

BUY

Pegador Logo Heavy Sweat Jogger - 52 €

BUY

adidas Originals Corduroy Track Pants - 100 €

BUY

adidas SPZL Suddell Tracksuit Pant - 129 €

BUY

Blondey McCoy x adidas Track Pants - 100 €

BUY

South2 West8 Men's Trainer Pants

BUY

Pleasures Vein Sweatpants - 160 €

BUY

Lacoste Track Pants - 180 €

BUY

What Are Sweatpants?


In recent years, the comfortable sweatpants have proven their worth. Everyone loves the sporty look, and if we are being honest, don't we all want to spend the whole day in comfortable sweatpants? More and more people and fashion maniacs are talking about sweatpants. This is perhaps one of the reasons why we have come to the trend of wearing comfortable sweatpants in everyday life, and they're no longer just for jogging or other sporting activities. It's definitely a term that refers to comfortable trousers that allow you to wear joggers in your free time.



Sweatpants - Modern Training Trousers for Everyday Life


Who needs stiff jeans or old-fashioned chinos when you can wear relaxed sweatpants? More and more people are falling in love with the cosy look and refine their style with other sporty clothes. Hands off other clothes from the wardrobe, though! Shirts and patent leather shoes should not be combined with sweatpants. Stay sporty and enhance the look with a comfortable hoodie and sneakers. If you want to perfect the casual outfit, you should go for matching accessories as well. We recommend a modern cap or a beanie and a sporty fanny pack to go with the relaxed style.



More at Grailify