Converse Sneaker Releases
Shop all Converse sneaker releases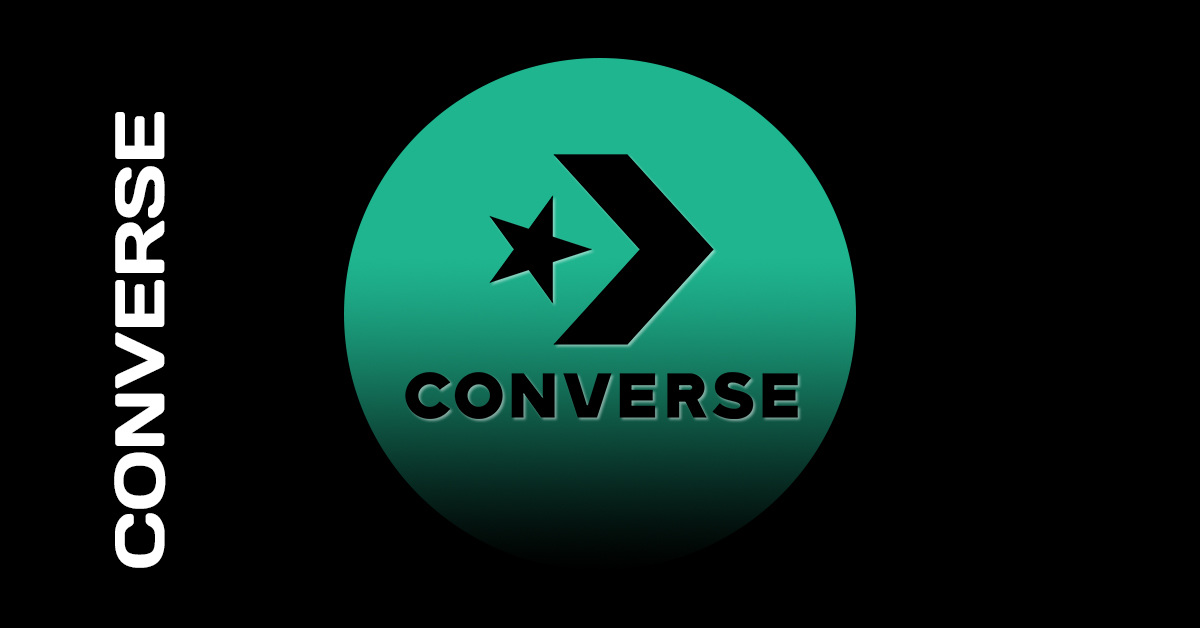 Almost everyone has a pair of these very special shoes lying around somewhere or is perhaps even wearing them right now. We're talking about Converse.

Whenever this name is mentioned, everyone has a certain image in mind. Converse sneakers simply have that unmistakable look that is probably familiar to just about everyone on the planet. They carry with them an undeniable cult status, even if nowadays they may have already lost to other brands due to the stiff competition. But no matter how strong other shoe brands may be, the extremely popular Chucks will simply always remain timeless. So, it's all the better that Converse has been putting out new releases in recent months to revive the brand's cult status. But let's finally get to the legendary history.
Converse - Already Successful 100 Years Ago?
The famous label started its career as early as 1908. At that time, however, they produced very special rubber shoes, which don't really have much in common with today's sneakers. To be honest, it didn't stay that way for very long. Converse changed its orientation in a relatively short time and used rubber for the production of sneakers instead. But if you take a look at the label's very first colourway, you would hardly think of the immense success of the later shoes. The brown high-top sneaker with a black sole would probably generate anything but hype by today's standards. However, it took a few more years before production got underway and the universally known silhouette saw the light of day. The sales of the Converse shoes logically did not shoot up immediately after its release, but rather started slowly. Trainers like the Converse were not really seen as casual wear in the past and were therefore primarily worn for sports. The sneaker was mainly worn by athletes, and this was not to change for a long time. In 1920, the Converse was renamed "All-Star" for the first time, particularly for basketball. The name stuck with the masses and was expanded shortly afterwards to include the name Chucks. This name comes from the famous basketball player Charles "Chuck" Taylor. The renaming and the new focus on a different segment got things rolling and opened up completely new avenues for Converse.


Unfortunately, not everything in their history has always been as rosy as it might first appear. The competition in the sneaker segment has, unsurprisingly, always been very strong, and
Nike
dominated the basketball segment enormously from the 1980s onwards. After the death of its namesake Charles Taylor in 1968, the brand experienced wild changes in management and leadership. A series of unfortunate events ultimately caused Converse to file for bankruptcy in 2001. This circumstance, of course, offered big competitor Nike the perfect opportunity to buy out the brand and give it a chance to regenerate. Logically, this provided an immense boost for the label. To avoid a conflict with the other models by the Swoosh, Converse naturally had to slowly move away from the basketball segment. As a result, a number of sneakers were created for the lifestyle sector, which could be worn for a wide variety of occasions. The Converse brand was no longer exclusive to basketball shoes for athletes, but it finally manifested itself as a synonym for street style and everyday life. The popularity of the shoes was raised to a new level and didn't look like it was going to go down anytime soon. No matter where you were, whether in the club or simply on the street, the Converse was virtually everywhere. The ease of combining the shoe with various outfits made it perfect for a stylish casual look.
Converse - Timeless Sneaker
If you think that the Converse brand is somehow already extinct today, you're quite wrong. Collaborations in particular have revived the hype around the Converse time and again and attracted a lot of media attention. In 2018, too, there were some really bold features that surely knocked your socks off. The Off-White x Nike collab alone also created a lot of hype for Converse.


Already in the past, some people wanted to get a piece of the Chucks hype, and the label was never really averse to these features. In the past, there was already a really fat collab with the great Michael Jordan. Of course, the crossover with Comme des Garçons, which produced the special design with the half red heart, is also worth mentioning. Obviously, the Converse still offers a lot of potential for further features. So, keep your eyes and ears open for future releases. We are sure that there will be a lot more to come.
The cooperation partners of Converse
One of the sportswear manufacturer's best-known partners is
A-COLD-Wall*
. The collaboration between London streetwear label A-COLD-Wall* and designer Samuel Ross last continued in August 2023, when they introduced several Chuck Highs and Lows. Among them was the Chuck 70 High "Pavement". The most striking feature is the rubberised ACW panel on the heel instead of a fabric label.
From London to South Korea: on this trip, Converse and Korean fashion label
ADER ERROR
created several sneakers to cement their collaboration. The deconstructed ADER ERROR x Converse Chuck 70 High "White" with white panels and blue details was particularly exciting. The shoe is also available as a low-top and impresses with its unique design that reflects the philosophy of ADER ERROR.
Isn't it interesting that sometimes the best things happen when you simply seek a creative space outside the big city? That's what happened to artist Dan Colen when he founded
Sky High Farm
in Ancramdale, NY in 2011. What started as a personal space quickly became an important institution for the local community. Meanwhile, the non-profit farm on 30 acres of land has developed a motto: "Love your neighbour, feed your neighbour". To raise awareness of their work, they teamed up with Converse in 2023 to create the Sky High Farm Workwear x Converse Chuck 70 "Black" collection. The shoes are predominantly black and the revamped co-branding completes the design.
Comme des GARÇONS PLAY
is an important part of the brand portfolio and yet often ridiculed. Especially the collaboration with Converse is known to many and is enthusiastically received by fans. The Comme Des Garcons Play x Converse Chuck 70 High has gained immense popularity and appears in new colours every season. Although the colours rarely differ from each other, demand is always high because these Chucks are perfect for any occasion and simply go with any outfit.
Read more