6
Here you'll find all 6 releases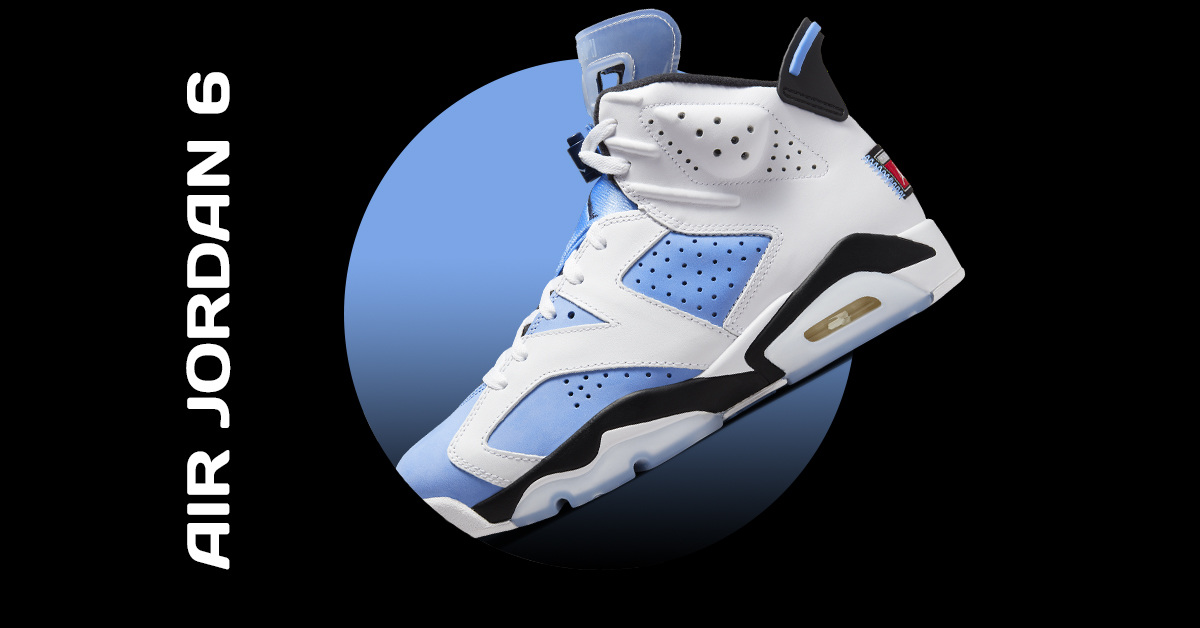 History of the Sneaker
Originally, the sneaker was released for the first time in 1991. In 2000, the first retro version of the sneaker was introduced, with the launch of new colourways and the famous Jumpman logo, which replaced the original "Nike Air" branding. 


When the Air Jordan 6 was designed by Tinker Hatfield, Michael Jordan also had a hand in it. It was important for him to have some reinforcement around the toes and also to be able to get into the sneaker more easily. This sneaker was the first in the Air Jordan series to perfectly fulfil Michael Jordan's wishes. 


The Air Jordan 6 also hit the shops in 2002 as a low-top version for women. 2014 was the year for the AJ6, as various colourways and collabs of the sneaker were dropped throughout the year to celebrate the 23rd anniversary of the sneaker. So, it's clear how popular the AJ6 was and still is!


Material and Style of the Nike Air Jordan 6
The Air Jordan 6 not only has style but also some new features that were meant for MJ himself. The sneaker was the second sneaker in the Air Jordan range to have a clear rubber sole, as some problems with the
AJ5
arose when people complained that their children would fall on the court when the sole gathered dust and thus became slippery. So, this model was subsequently made with a firm rubber sole so that the same problem would not occur again. 
With the rubber sole, the Air Jordan 6 now offers exactly the traction that is needed on the court — a really important thing during a game. In addition, the sneaker is quite comfortable and extremely pleasant to wear. As MJ Fans reports, the sneaker also fits true to size the way it should.


The quality of the sneaker remains true to what we have come to expect from the Air Jordan series and Tinker Hatfield, although opinions differ greatly here in some cases. In its various colourways and collabs, the Air Jordan 6 retro models are particularly convincing, and a shoe like this definitely belongs in every sneakerhead's collection.


Conclusion on the Sneaker
It doesn't matter whether it's the retro version or the original. Most fans of the Air Jordan series are still just as thrilled. The sneaker has style and history. For many, it's a lucky charm on the court. Also, it can be worn both on the court and on the street. Best of all, it belongs in every sneakerhead's shoe collection and is an important part of Michael Jordan and the Nike Air Jordan series.


Read more