Shop Air Jordan 14 Sneakers
Shop all Air Jordan 14 sneaker releases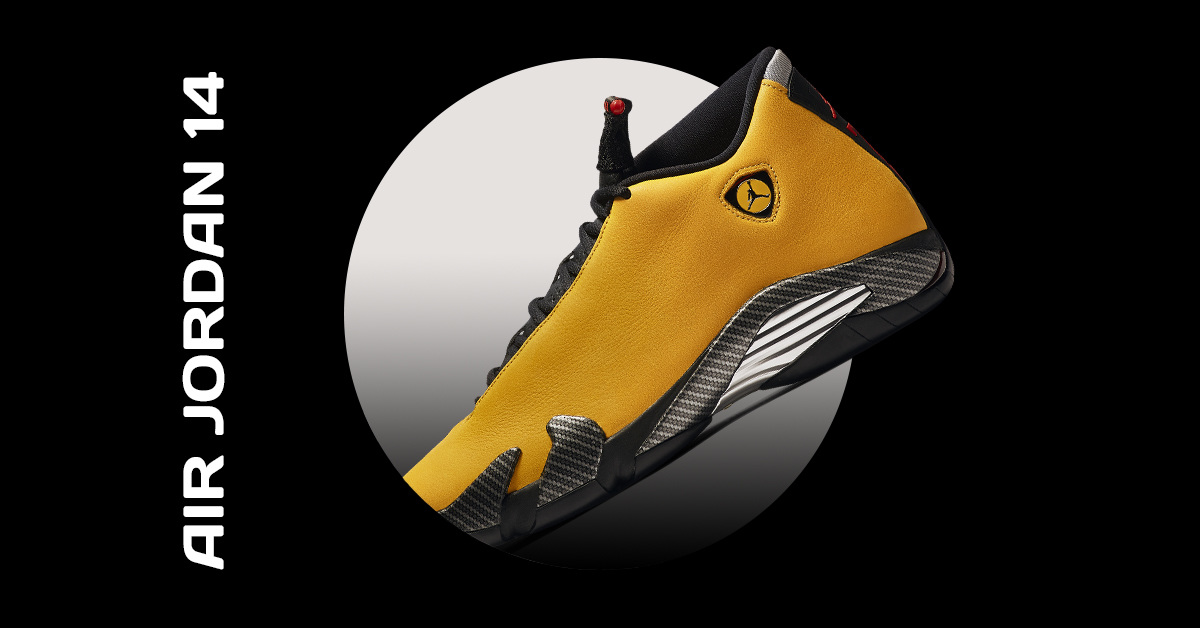 Air Jordan 14
Michael Jordan memorably tied the Air Jordan 14 towards his sixth and final NBA Championship and secured his legacy among the all-time best players in the NBA. The Ferrari 550 that Michael Jordan cherished is the basis of inspiration for the Air Jordan 14. It took only a few seconds for the AJ14 to shift from 0 to 100. A Jumpman shield branding on the side view of the sneaker was used by designer Tinker Hatfield to bind together its elegant swooping lines and smooth appearance. The Air Jordan 14 is Michael Jordan's fourteenth iconic shoe. At the 1998 NBA Finals, Air Jordan made its premiere. With a pair of black/red Air Jordan 14s, MJ unleashed the "Last Shot" in Game 6 of the 1998 NBA Finals against the Utah Jazz where he won his sixth and final NBA Championship.
Every aspect of the style was taken into consideration to convey a sense of high speed. The Air Jordan 14 was first offered in an astonishing eight colorways, including Candy Cane, Black Toe, and Indiglo. The rubber heel plates were inspired by supercar tires. The leather quarter panels on the Columbia Blue Low, White/Varsity Red, and Black/Varsity Red colors were stitched and perforated, creating a ribbed pattern throughout the upper. The paneling on the other hues was completely smooth, full-grain leather.
The 14 is said to be the most comfortable Air Jordan model. The 14 is a ground-breaking sneaker in the series as far as comfort is concerned. It was decided to go with a low-cut, built-for-speed, and aerodynamic design. Dual zoom units were used to secure the model, and the outsole included mesh vents for ventilation. The silver tips on the laces were originally seen on the Air Jordan 14 model. It's incredibly comfy wearing the Air Jordan 14. The Air Jordan 14's design was recognized as one of the finest of the era! Although they appear heavy, they are surprisingly lightweight, making them quite smooth to walk in.
Recently, high-end partnerships like Aleali May, the Jumpman queen, and Edison Chen's CLOT have given the Air Jordan 14 model new life. For now, sit tight and stay tuned! During the holiday season in 2023, the Air Jordan 14 "Black/Red" is anticipated to be released.


Air Jordan 14 was worn by Michael Jordan during his last winning shot in game 6 of the 1998 NBA Finals championship. This brand is now recorded in his legacy and NBA history.
Read more