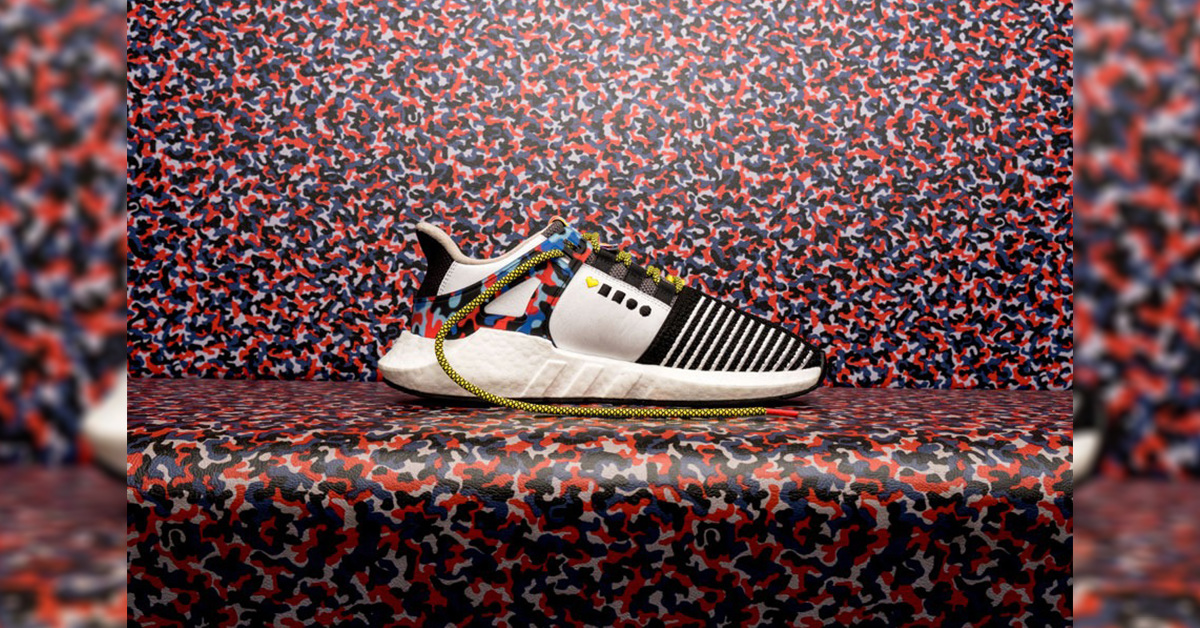 10 Facts You Didn't Know About the adidas EQT BVG
Phew - the release of the much talked about adidas BVG collaboration took place on January 16th and all we can say is: the hype was real! People started camping outside the Overkill store in Kreuzberg days before and when the adidas EQT Support 93/Berlin was finally unveiled, a whole battalion of international media, from German newspapers and TV stations to the venerable Guardian from the UK, appeared to cover the event. As the Train Ticket sneakers received this kind of attention and sold out immediately, one man was just as happy as the lucky sneakerheads who managed to grab a pair: Till Jagla. The Global Senior Director of adidas Originals Footwear Concepts is the brains behind this unique project and we had the opportunity to speak with him and Overkill CEO Marc Leuschner during the release. So here are 10 things you didn't know about the
adidas BVG EQT Support 93/Berlin
!

1. A popular pattern
The camouflage pattern of the Berlin underground was already one of the most requested motifs for the photo app of the ZX Flux in 2014 - but had to be rejected each time for legal reasons.
2. BVG bargain
The shoe is a massive discount when used as a regular train ticket. The average price for an annual subscription is between 500 and 700 euros.
3. No long talk
It was a quick decision. When adidas asked BVG if they wanted to make a shoe that doubled as a train ticket, it didn't take more than one meeting to agree - they said yes immediately.
4. 90 years of BVG
BVG, Berlin's public transport company, celebrates its 90th anniversary in 2018.
5. Love and hate
BVG has launched some of the most creative social media campaigns in Germany. With the hashtag #weilwirdichlieben, it deliberately provoked hate comments from its guests and used them for its own advertising - and even made a song out of it.
6. Trolls on a train
When a right-wing politician tagged BVG in a Twitter post, it responded with daily greetings from its train attendants with migrant names.
7. International attention
The adidas BVG collaboration was a local release but attracted media from all over the world - from New York and London to Taiwan.
8. #eartothestreet
The whole project was initiated and led by Till Jagla from adidas and his team. Till co-developed concepts such as NMD, Equipment or ZX Flux.
9. Berlin and EQT
The idea came about when adidas was looking for a new city shoe for Berlin. The long tradition of the community in Berlin led to an Equipment shoe.
10. Anti-graffiti
Camo is an "anti-graffiti" pattern. It is used in the Berlin underground because it discourages people from writing or spraying on the seats - because whatever you write on it is hardly legible.