Ewing Athletics: New Colourways Are Now Available
Ewing Athletics was Patrick Ewing's own shoe company that made a name for itself in 1989 with the introduction of the Rebound. However, Ewing's biggest breakthrough came with the design of the 33 HI, which quickly became a staple on the streets of New York City. It wasn't long before the Ewing shoes were also met with enthusiasm in Europe and Asia, appearing on numerous albums and music videos of the time. That same season, Ewing also wore these shoes on the court — arguably his best season as a pro — where he averaged an impressive 28.6 points per game, 11 rebounds, and 4 blocks with a 55% success rate from the field alone. Today, the brand is still here, celebrating the originality of Ewing Athletics by reissuing shoes again and again, keeping this first independent basketball brand alive — a testament to how iconic they have become over time!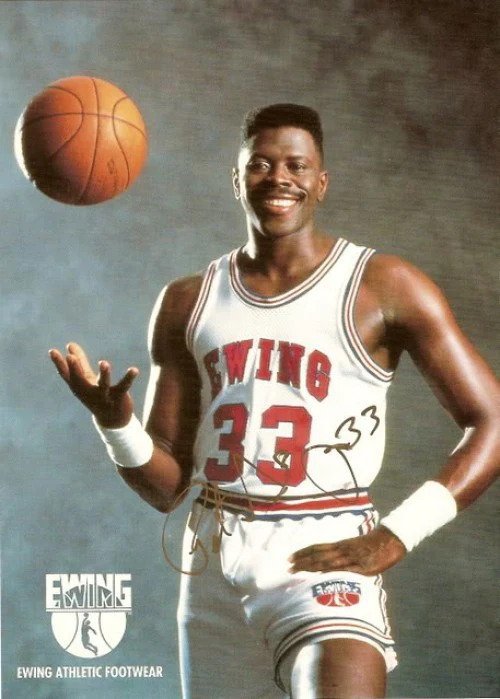 The sporting goods company is kicking off the new year with a special series of releases! The new models and colourways coming out are nothing short of spectacular and can be purchased at selected retailers like Snipes and
KICKZ
. Ewing Athletics always knows how to combine style, comfort, and quality in their sneakers, and these new colours are no exception. Get ready for another great Ewing drop!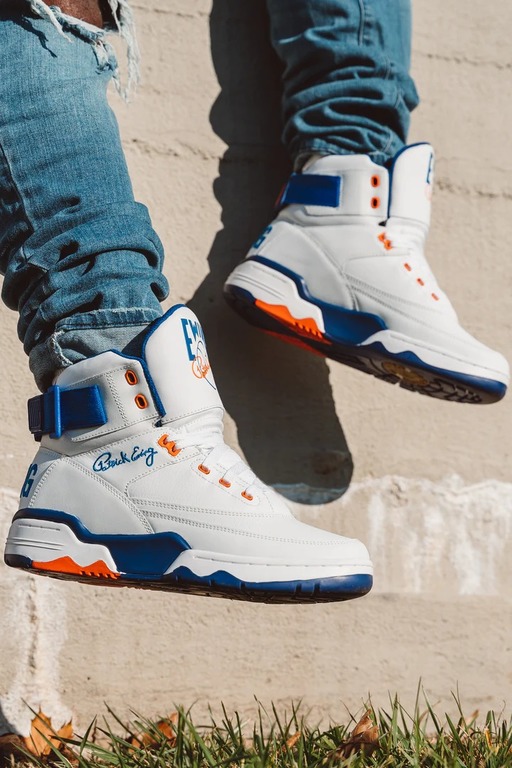 Ewing Athletics never ceases to amaze us with their incredible retro Ewings sneakers. The flagship Ewing 33 HI is a classic, with a fully reversible ankle strap and full-length PU midsole for cushioning. This limited edition colourway is a special eye-catcher, crafted from premium white leather as well as bright "Royal" and "Orange" accents with NYC motifs on the timeless Ewing sole. As if that wasn't enough, this exact colourway was worn by Patrick Ewing in the 1990 season, making it perfect for a retro enthusiast or Ewing fanatic!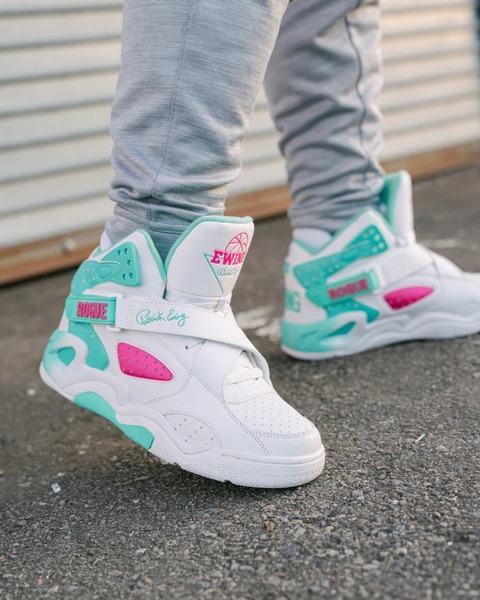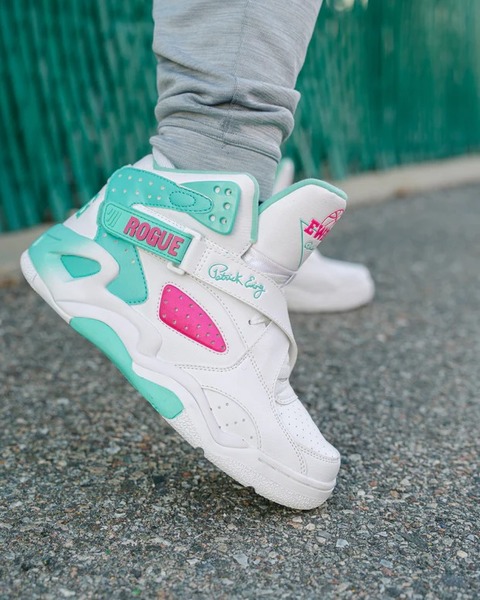 Ewing Athletics is proud to bring back the coveted ROGUE! This classic Ewing design features a forefoot cruciate support system, neoprene inserts in the midfoot, and an EVA midsole for lightweight cushioning. Redesigned with Ewing's signature Miami flair, this colourway features a premium white upper alongside bright fuchsia and cockatoo accents to make this lighter shoe a great way to show off old-school Ewing style. Whether you're feeling transported back to the '90s or as fresh as today, the ROGUE from Ewing will keep you looking good no matter what street style look you choose.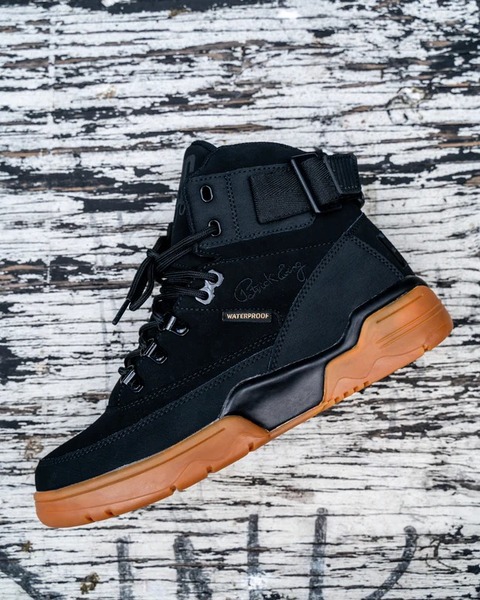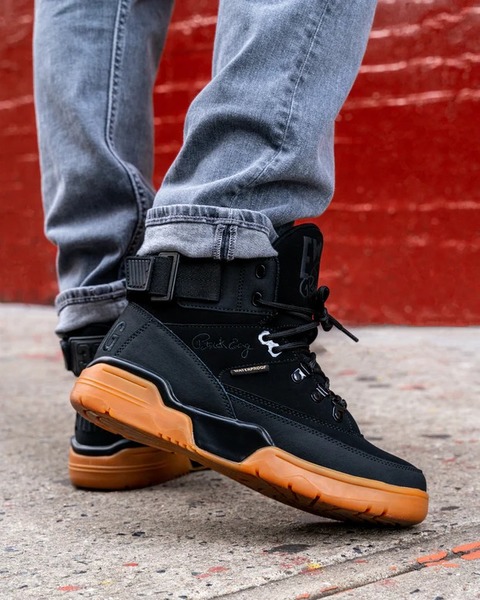 The Ewing 33 HI Winter men's basketball shoes are the perfect winter companion to keep your feet warm and dry through any weather condition. The durable insulated waterproof leather upper is particularly strong, while the outsole below has an amazing grip to offer.