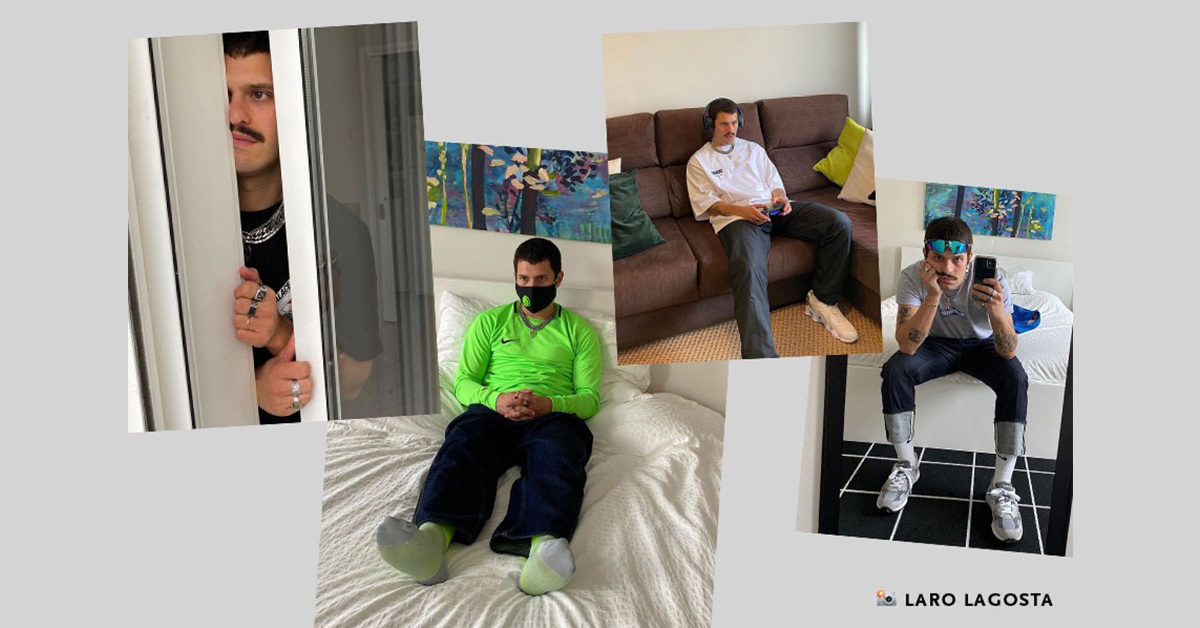 8 Things Sneakerheads Can Do at Home Now
With the COVID-19 pandemic - or coronavirus - affecting people around the world, it is imperative for all of us (not just sneakerheads) to slow the spread of this pandemic. Before we get to our rather cheery commentary, please take the following advice to heart to smooth the curve:
Follow the instructions of the experts, the health authorities and your local authorities. They are all working in your best interest and the measures they take are to protect you and everyone else.
Work from home if you can
Always stay in contact with your relatives - but avoid direct contact with people who do not live permanently in your household.
When you leave the house, follow the specific hygiene rules that this particular situation requires
Help protect at-risk groups - especially the elderly and people of all ages with serious underlying illnesses.
THANKS!
Depending on where you live, you may already be feeling the effects of the coronavirus on our daily lives. In some countries, regions or cities, a complete lockdown has been imposed, while in other places people are at least being asked not to leave their homes unless absolutely necessary.
 
So if you've been quarantined for some time, worked through your Netflix watchlist, read that book that's been sitting on your shelf for several years, and successfully learned Klingon, you're probably looking for something else to do. And if you're like us, a little isolation doesn't hurt your love of sneakers. That's why we've come up with a few tips on how to spend those quarantine days.
1. Organise your collection
It's high time you do and you know it. Bring some order to the chaos of empty shoe boxes and loose kicks that are missing their counterparts. Clean up your collection and present your prized possessions the way they deserve to be. Sort them by brand, model, colour, year and so on.... It may sound like a lot of tedious work - and it probably is - but believe us, the sight of a beautifully organised shoe rack is well worth it.
2. Clean your sneakers
It's spring cleaning time anyway, so let's get started. Dirty
AF1s
could do with a thorough clean, your runners need some suede care and even the one pair you haven't worn for months will look much better after you've washed off the layer of dust with a few drops of water. Don't forget to add some shoe trees to get your favourites back into shape, and add some repel spray while you're at it.
3. Unload unnecessary dead weight


Be honest: there are a few trainers in your wardrobe that you kind of like, but don't really enjoy wearing. They pinch your toes, are too loose or don't fit any of your favourite fits. Let them go. There's nothing wrong with that. You've cleaned them anyway, now it's time to put them up for sale and look for better shoes. Maybe there's someone somewhere who's desperate for the exact same model.
4. Get together with your old sneakerheads
Do you remember sneaker pinboards? Facebook groups? That one person from the other side of the world who sold you a pair of
GEL-LYTE IIIs
or old
Le Coq Sportifs
at a friendship price? Get in touch with them and ask them how it's going. Maybe they're in a similar situation to you right now - or even worse. And as you know, random acts of kindness are a great way to brighten the day of someone who is in such a situation.
5. Acquire knowledge about sneakers
It's always good to broaden your horizons. And since you spend most of your day at home anyway, this is the perfect time to do it. Luckily, there are countless books and magazines for sneakerheads that offer in-depth knowledge on specific topics.
6. Using social media for social distancing
Normally we're all for the grumpy mantra "go out and wear your sneakers". But now is not the time. Stay home and take advantage of social media to connect with the global sneaker community. If you have an Instagram account, go through your camera roll (or smartcard) and give older shots that didn't make the cut another chance. Or get creative and take some new pictures on foot from the comfort of your own home.
7. Help your neighbours in need
In many countries affected by the coronavirus, people participate in some form of neighbourhood assistance. The idea is simple: if you are not in the COVID-19 risk groups, leave a note in the hallway offering to buy groceries or medicines or run errands for elderly neighbours or people with pre-existing conditions. So put on your favourite jersey (and some
NEIGHBORHOOD
gear if you want) and help keep your neighbours safe.
8. Support your local sneaker stores


It's not just Supreme or the flagship stores of big brands like
Nike
,
adidas
and others. Many brick-and-mortar shops have also had to close to protect their customers and employees due to the COVID 19 pandemic. And although all retailers will feel the economic impact of this crisis, small and medium-sized businesses have been hit the hardest. So go to your local shoe shop's online shop and place an order. Or just leave a comment on social channels and let them know you're still there. We are all in the same boat - really.