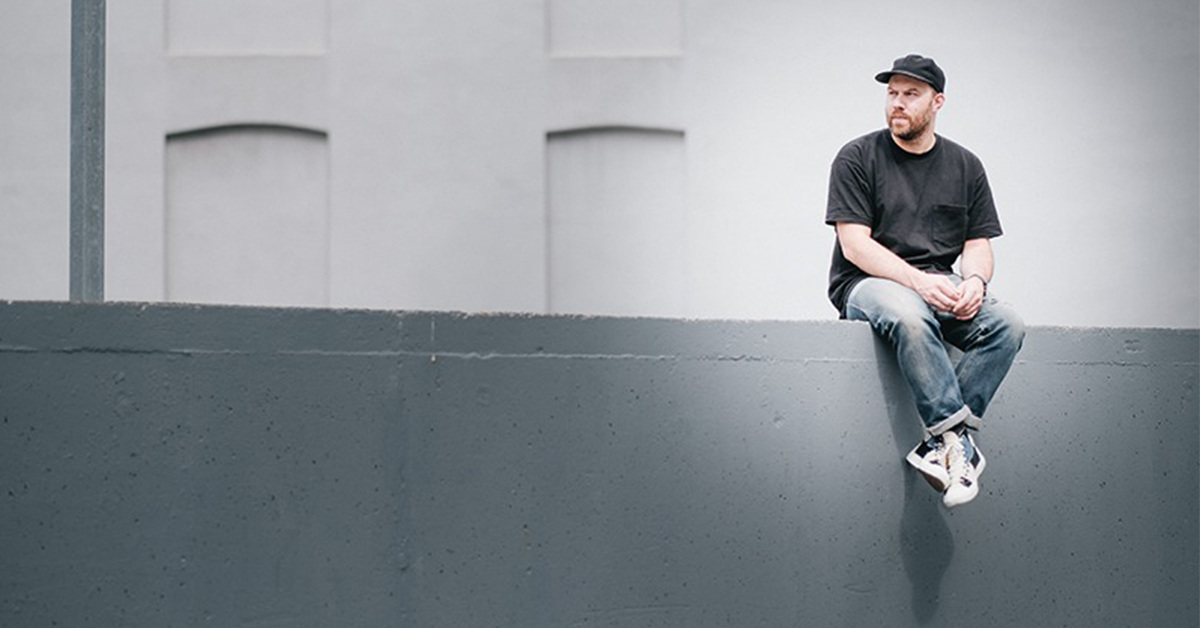 John Brotherhood From Footpatrol
As brand manager of one of the world's leading footwear boutiques, Footpatrol's John Brotherhood is a central figure in the world of sneakers. John has run the shop since its comeback in 2010 and is responsible for much of the shop's global presence and myriad collaborations. We caught up with the man behind the gas mask to find out more about his role at London's leading shoe shop.

Hey John, for those who don't know you yet, please tell us a little about who you are and what you do.
Hey, I'm the brand manager and buyer at Footpatrol. Among other things, I am responsible for the day-to-day management of purchasing, marketing and collaborations ...

Many people don't know that this is already the second incarnation of Footpatrol. What is the story behind it?
Footpatrol in its original form, based very close by in St Anne's Court, Soho, closed its doors in 2008. Our company decided to revive it and continue what the original team had started, to become one of the best shoe shops in the world.

How did you get involved with Footpatrol in the first place?
I previously worked for the company that bought Footpatrol. When I heard that we were going to take over the company, I jumped at the chance to get involved! I started as the shop manager and oversaw the set-up and opening of the shop, built up the team and took on the task of ensuring a smooth re-opening.
As Footpatrol has grown since its rebirth in 2010, your role has changed significantly - describe this evolution for us.
Yes, it evolved naturally as the team and the business started to grow. I moved from running the shop to buying and overseeing brand management.
You have a background in graphic design. You must be able to use that on a regular basis?
Yes, quite regularly at first, but now we have a small design team that handles most of the projects. So my role has evolved towards overseeing and guiding projects, more towards creativity than design - although I still like to take the lead on some projects! Coming from a design background, it's always hard to stay away from that completely.
Which part of the collaboration process do you like best - conception, design and development or the marketing campaign?
I think having the first idea is the most beautiful part! Even though it can be quite a challenge ... but it's good to sit down with the team and share some ideas. I like to involve the team as much as possible. The marketing is probably the most exciting part, because then the project you've been working on for a year or more (in one case four years!) can finally be presented to the world. The whole process is fun though - working in the design and sample phase is very rewarding as you see the concepts turn into an actual product and you can improve it along the way!
Footpatrol is best known for its world-renowned footwear collaborations, but in recent years you've shifted your focus to apparel projects. Was this a conscious move?
With the sheer number of collaborations coming out at such a rapid pace, we wanted to try and add a little something extra to the idea of collaboration. Sometimes things can get a little stagnant when you try to keep things internal all the time, which is why we decided to reach out to other like-minded greats around the world. Beams was the first partner we got together with; that was a really enjoyable and educational process.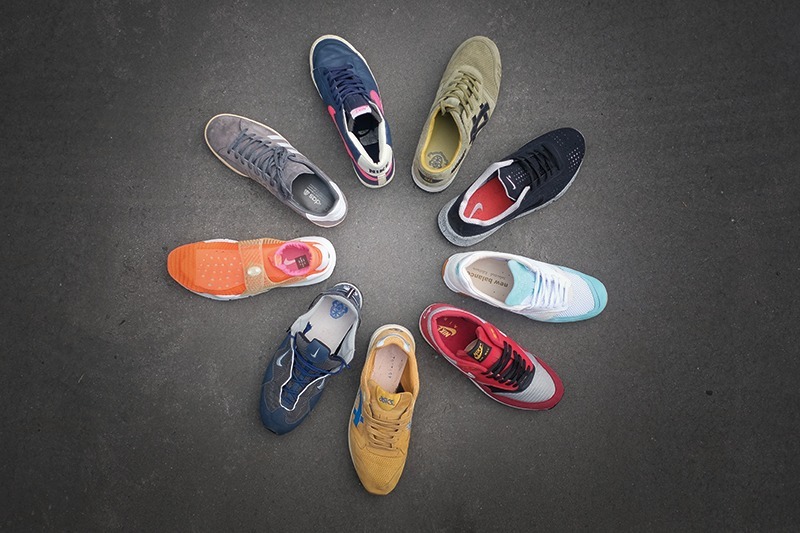 We know that secrecy is everything in this business, but can you tell us any exciting projects that are in the pipeline?
Ha! No comment - but we're hard at work behind the scenes!
You must have built up quite a personal collection over the years - give us an idea. What types of shoes are you passionate about? Can you tell us your top three pairs?
Actually, I don't have that many, less than 100 I would say ... it's more about quality than quantity. Picking three top pairs is difficult! I would go for the Nike Air Max 1 Urawa Red, the Nike Pocket Knife and the
Converse Chuck Taylor
.
We heard an interesting story about you and a pair of Nike Pocket Knives! Could you elaborate on that?
Yes - basically I was looking for the shoe for a couple of years and finally found a pair in a small sports shop in New York City. The only problem: they were one size too small! Needless to say, they came home with me and I wore them to the ground. I got myself in trouble with that and ended up with a painful double ingrown toenail! Lesson learned - buy sneakers that fit, people!
What current shoe trends do you think will stick around for the long haul?
The
adidas Ultra Boost
seems to be the winner, but in terms of trends, the Future Runner is definitely in at the moment - a simple, elegant construction with fewer materials.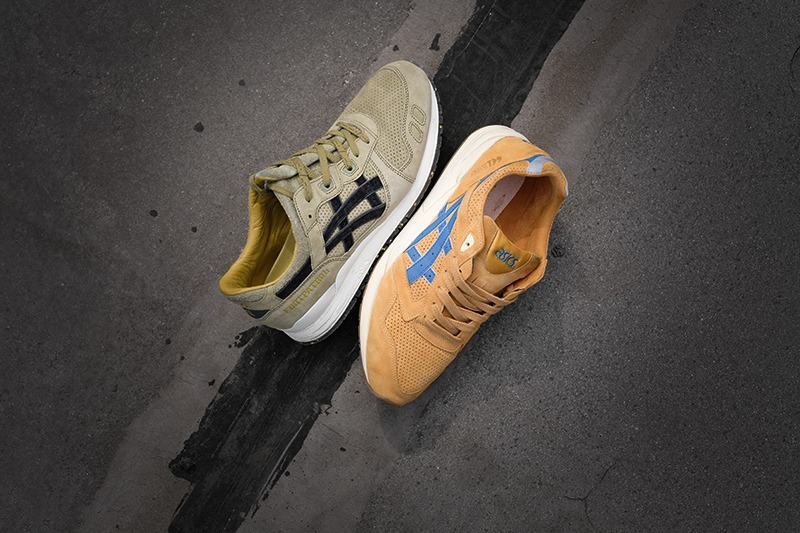 It's crazy how quickly things change in the world of footwear. We've seen queues shift from retro Jordan shoes to collaboration runners and progressive lifestyle silhouettes. So what's next?
Back to the
Old Skool
- literally. We're seeing brands like Vans and Converse come back into the spotlight, and 70s running shoes like the
Cortez
seem to be having a bit of a revival.
Apart from your own ventures, whose collaborative projects continue to impress you?
Concepts - some of the projects they've been putting out lately are really strong! The Hypebeast New Balance 580s also impressed earlier this year.
What are you looking forward to in the next year - personally and professionally?
I'm looking forward to seeing all the projects we've been working on come to fruition! Personally, I just bought a house that needs a bit of renovation - so I'll have to hold back on buying sneakers from now on!