Tiago Escada Ramos from Portugal
Although Portugal won the European Football Championship and has arguably the most legendary player of our time in its team, the country's sneaker scene has long remained under the radar. That is likely to change, considering how hard people like Tiago Escada Ramos are working to put it on the map. Among other things, he is responsible for the Sneakers Love Portugal event, which successfully took place in June and is likely to grow just like Dashape in Spain. We wanted to know more about Tiago and asked him a few questions. Here we go.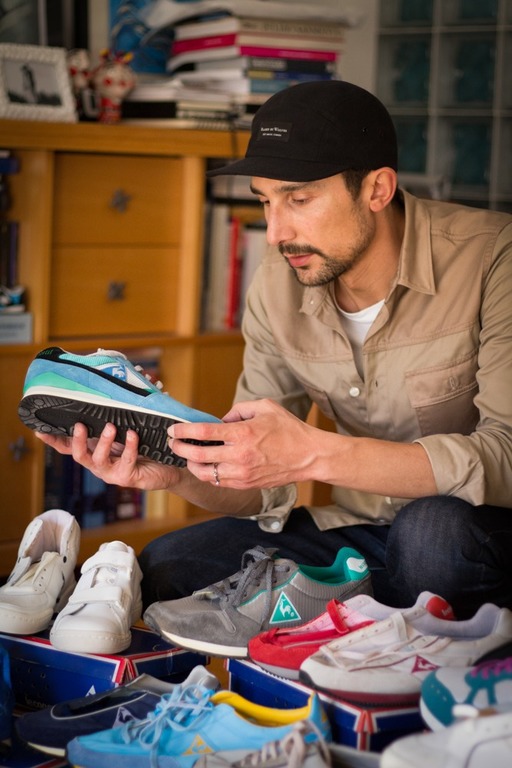 Tiago, please introduce yourself!
I was born in Lisbon and I'm 37 years old. I have a special passion for vintage sneakers and I'm always looking for things I've never seen before.

How did you get your first pair of sneakers? What sparked your interest? A particular shoe?
My obsession started in the early 2000s, but since I was a teenager I've always been drawn to sneakers. First to tennis shoes and then to basketball shoes when Michael Jordan came along and the general fever for the NBA broke out. Oddly enough, it wasn't until the late 90s that runners started to become a part of my life and are now my main focus, although I still have a big weakness for 80s ball shoes.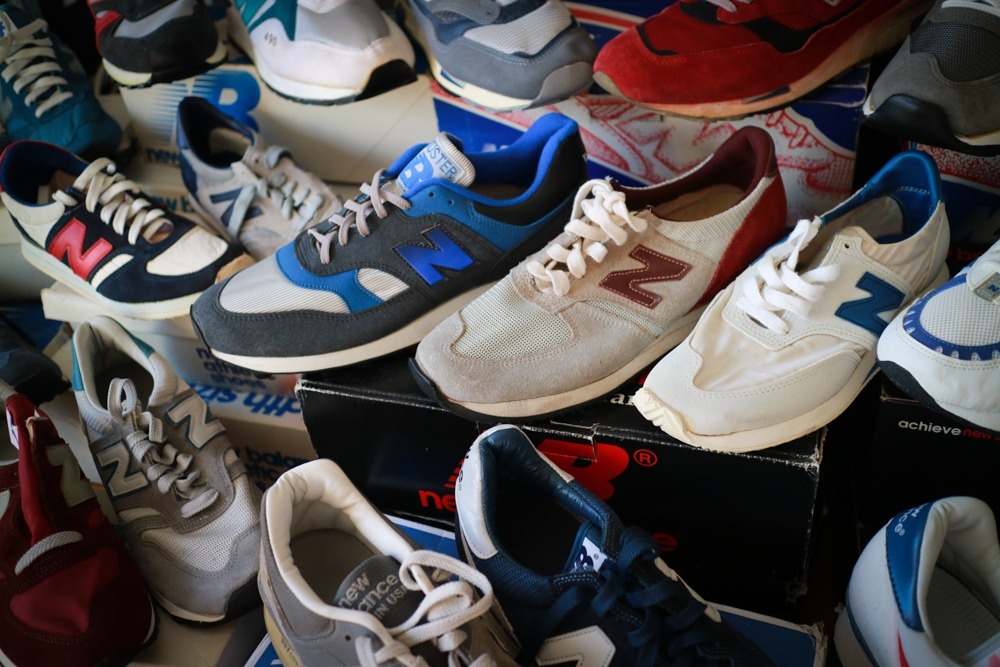 What was it like growing up in Portugal and what was the sneaker industry like when you were young? Was it hard to get your hands on stuff?
Growing up in Portugal was great, although we always had big restrictions when we tried to get something. Back then, if you wanted a lace shoe, you had to ask someone who lived in France or the US. There weren't many shops, and the ones that existed usually only carried a cheap range. You only learned about the existence of some models on TV or in the summer when the country was flooded with Portuguese emigrants on holiday there.

Many companies produced in Portugal and made high quality products in the early years. Do you still have some of that and what does that mean to you?
Yes, that's right, as far as I know, shoes for adidas, Le Coq Sportif and Puma were made in Portugal. For me personally, it's a great thing! I'm very proud, especially of Le Coq Sportif, a brand I love so much! I always try to find things that were made in Portugal, but currently I own about 25 pairs of shoes that were made in Portugal in the late 70s to early 80s, which are my pride and joy!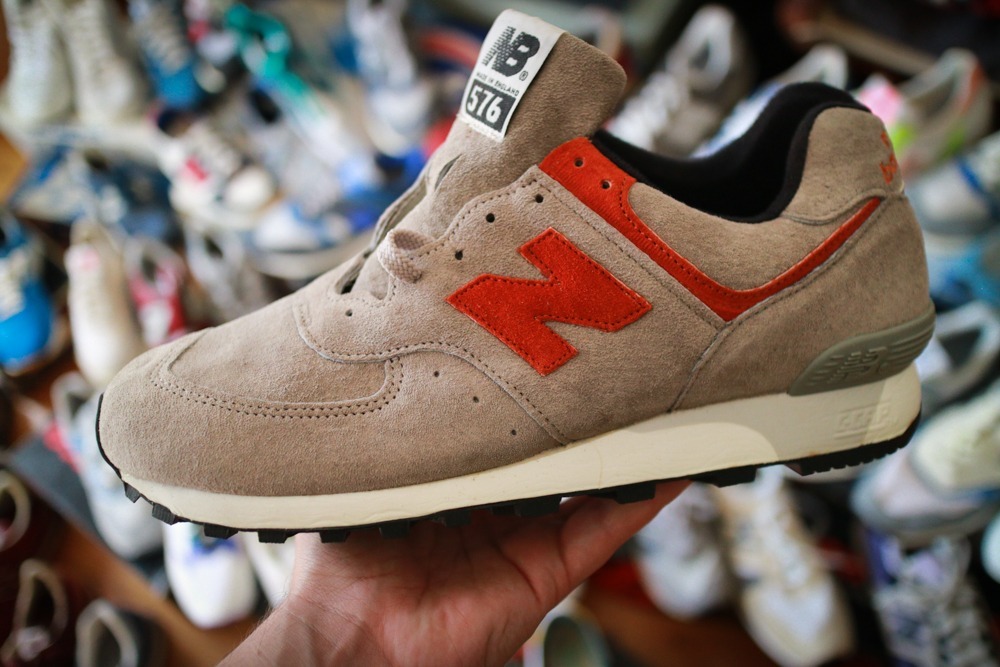 How would you describe the scene today? Is it very different from the scene in other countries? What are the main differences?
The sneaker scene in Portugal has only been around for a few years and it's growing. There were a few people buying and collecting before, but there was no real "scene" to speak of. With the creation of Sneakers Love Portugal on Facebook, we managed to bring together many curious and inquisitive people, and today we can speak of a "scene". It has been fun to witness the growth of the culture in Portugal, but we still have a long way to go.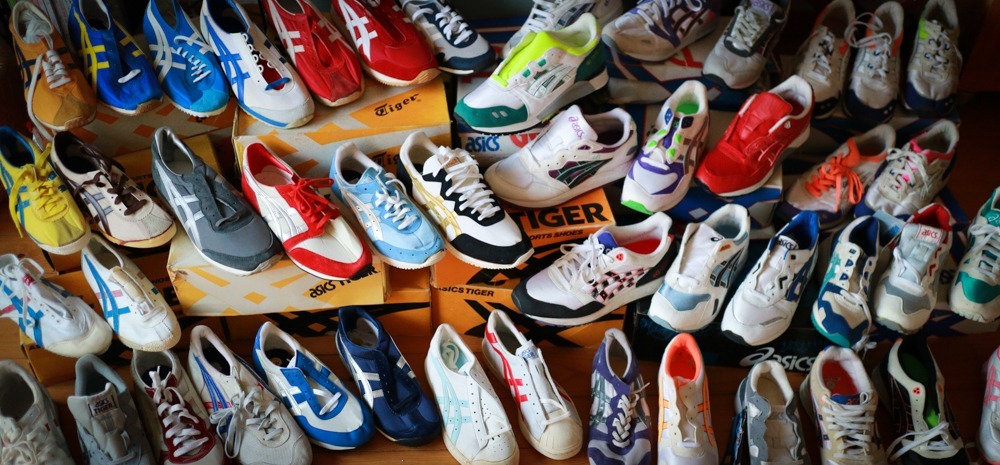 You also organise your own event. What is the status quo? Is the scene still growing?
The sneaker scene is growing every day and we are proud that it is flourishing. Sneakers Love Portugal is a result of this development. Last year, we thought that an event could be very successful. However, our event is very different from the current events you see all over Europe. We have almost no resellers, not because it's a rule, but because the demand doesn't justify a presence. Instead, we focus more on the brands that present their products for the next season and also on the Portuguese shops that want to reduce their stocks and create some brand awareness. In this way, we try to give visitors the feeling of a showroom that most don't have access to, and give them the opportunity to buy cool stuff at a much better price. We also have an exhibition of rare pieces that we change every year.
What are your 5 favourite sneakers and why?
That's a tough question, I think it's impossible to choose, but these are some of my favourite sneakers I own:
 
AJ1 from 1985, Made in Korea, the perfect 80's ball silhouette and the first signature shoe of its Airness, what's not to like?
 
Le Coq Sportif Zenith 1988, has everything I like in a running shoe, simple, great materials and shape, and some made in Portugal.
 
New Balance 1300 JP, Made in USA, one of the shoes that I think represents the brand perfectly. The materials are top notch, PU/EVA ENCAP midsole and Vibram outsole and a huge sexy heel stabiliser.
 
Asics Gel Lyte 2 1989, Made in Korea, maybe because I'm a bit tired of the Gel Lyte 3, but the predecessor has a few little details that make it a bit more special, and also perfectly represents my favourite Asics era.
 
Nike Bermuda 1979, Made in USA, the mesh toe box still makes me smile every time I look at it. Amazing shape and almost 40 years later they still have a current and fresh look, I just love them.
What was your biggest bargain - a shoe that you paid a very low price for even though you liked it a lot?
I think one of the first vintage shoes I found was in an old sports shop about 5 minutes from home. It was a pair of AJ1s from 1985, made in Korea, that I paid €10 for, brand new, no box, just a bit dirty, but for that price you can't complain.

You have a very tasteful collection. Why do you seem to prefer the smaller brands and not just Swoosh or Three Stripes?
To be honest, my main focus is on the silhouette or shape of a shoe rather than a particular brand. I like different eras or certain shoe models, especially from the 80s. I have a lot of Nike stuff, but I also like to find obscure sneakers, stuff you don't see every day when you open Facebook. I'm very eclectic and try to showcase the smaller brands because their stories and information have been lost over time.
What is your favourite small brand and why?
I love Le Coq Sportif, ok, the fact that they used to be made in Portugal helps, but they handle the product properly in my opinion. When it comes to retros, they are well done and they try to be as close to the originals as possible.

Is there a trend in the sneaker scene that you don't like or understand at the moment?
The trends are what move the industry, so I see them as something normal. On the other hand, all the hysteria around the NMD is something I didn't expect and find hard to understand.

Final words?
I would like to invite everyone to come to Lisbon on June 18th and visit Sneakers Love Portugal. It's the perfect opportunity to spend the weekend, get to know the city and soak up some sun. The beer is on me!