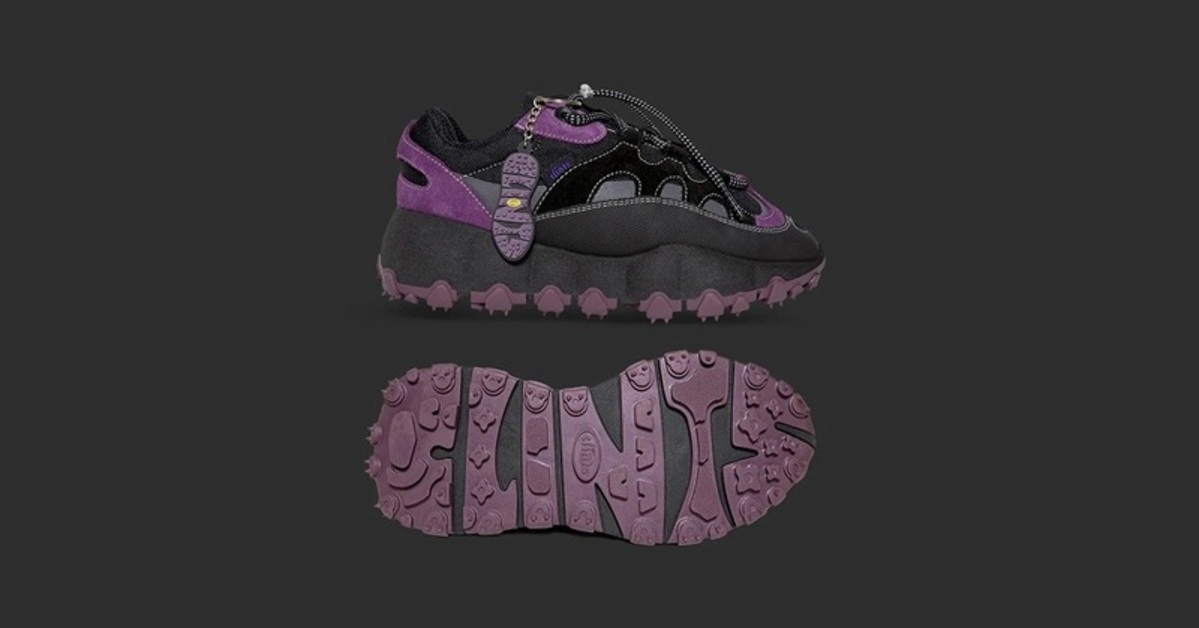 Clints Honours the Raptors with the TRL 2.0
Clints is a Manchester-based footwear brand that stays true to its promise of innovative shoe designs. With products such as the Stomper Boot, the Stepper and many others, the brand stands out from other British shoe manufacturers. Particularly noteworthy is the TRL 2.0 model, which was inspired by classic trekking shoes and catches everyone's eye. The latest model puts Canada in the spotlight and is called "Raptors".
The Clints TRL 2.0 is known for its chunky design, which is perfectly underlined by the purple hues of the basketball team's original uniform. Although the colour scheme was abandoned in 2014, this shoe pays tribute to the team's history. The upper is made of sturdy fabrics with a faded black base. The dark suede cages and leather edging round off the design perfectly. The purple suede accents on the toes, heels and upper eyelets are particularly striking. Match the speckled laces with clear accessories and a model-specific key ring. Do you want the TRL 2.0 "Raptors" too? Then check out the
Clints website
and enter the prize draw.