Latest Pickup: Nike Dunk High "Panda"
The
Nike Dunk
has always been an iconic sneaker, but especially in recent years the popularity of the shoe has almost exploded. Even today, we still get a new version or a new colour combination on the Dunk every week. Even though the number of colourways has increased immeasurably, one particular combination in particular has prevailed and remains at the top to this day. We are talking about the black and white "Panda" Dunk. A walk through the pedestrian zone of a large city is enough to see the sneaker at least 20 times. Until recently, it was actually quite difficult to get hold of a pair for retail. Even though the hype has diminished considerably, the "Panda" is still an absolute box office hit and extremely popular as a high.
Nike Dunk High "Panda" - Its strength lies in its combinability
Many people are probably wondering why such an incredibly simple colour combination has become so extremely popular. The answer is at least as simple! The white base and the black overlays can be easily combined with any outfit, which makes the "Panda" very versatile. What's more, the silhouette of the
Nike
Dunk High is also kept extremely simple and unobtrusive, so it goes down much better with the masses than a futuristic model.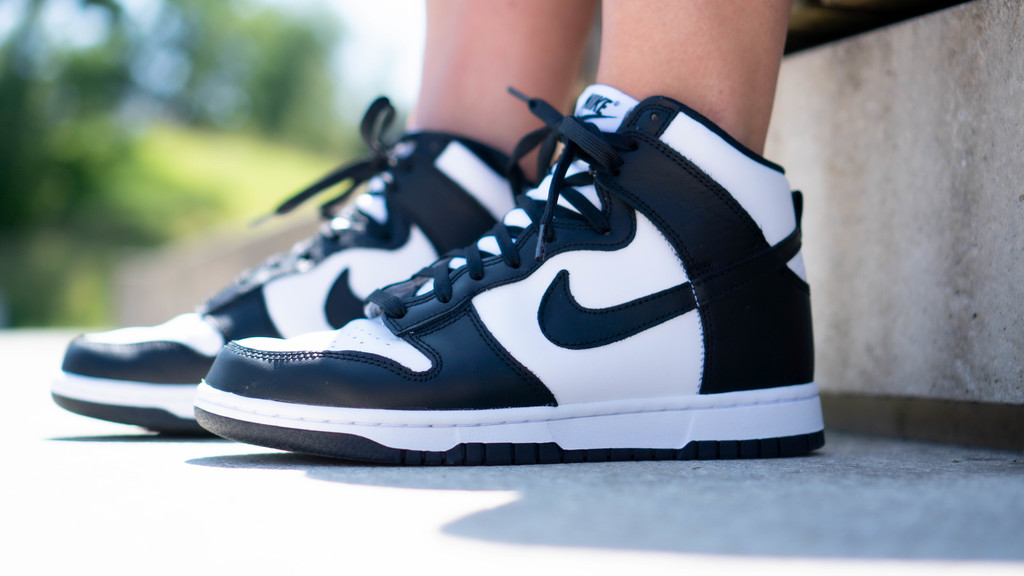 The contrasting colour blocking is also part of the original University colourways that were originally released in 1985. Accordingly, we see the clean white on the base, midsole and tongues. Deep black is used on the overlays, outsoles, laces, swooshes and tongue tags, while bright orange is used on the insole.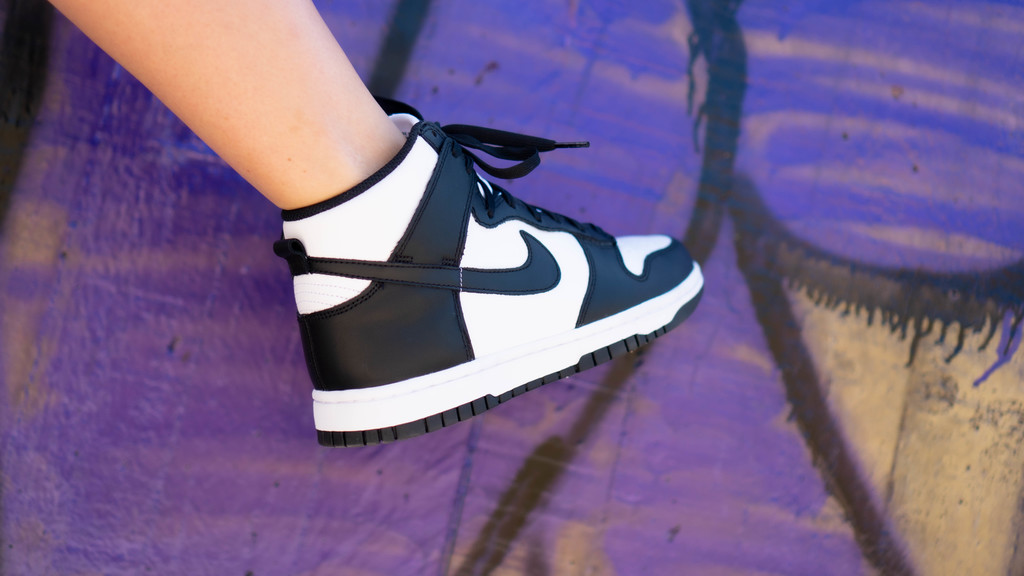 Old school that can still hold its own today
Since the Nike Dunk High has been around for quite a few years, you can't expect any modern technical features. Nevertheless, the sneaker is still very comfortable by today's standards and offers a pleasant feel. The foam midsole is a fairly lightweight solution that delivers good performance in terms of responsiveness.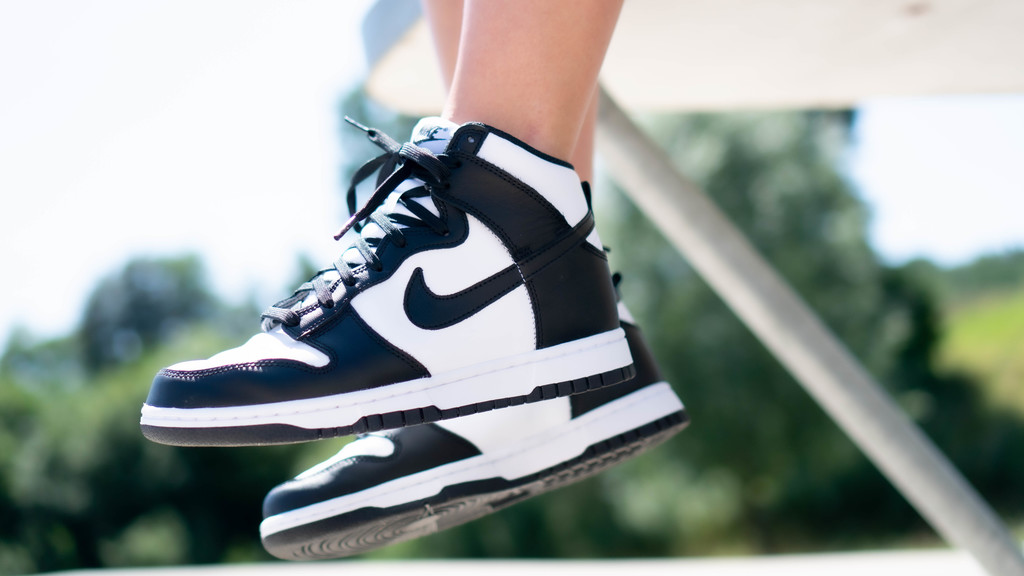 The high-cut collar of the shoe is also excellently padded and ensures a high level of comfort in addition to the old-school look. A supple leather is used on the upper, which brings with it a shimmering look and also promises a certain resistance. So you definitely can't complain about the technical features. 
The Nike Dunk High "Panda" is still very popular in 2023!
The Panda Dunks have regularly received restocks in recent months and were always completely sold out. In the meantime, however, the hype has died down and it's much easier to get hold of a pair. Especially the High is still available in most sizes directly at Nike for 130€. So now is the perfect time to get your hands on a pair! Just check out the link.