ANTA and Kyrie Irving Agree to Long-Term Partnership
Kyrie Irving
has officially signed a five-year partnership with Chinese sports brand ANTA and has been named Chief Creative Officer. The deal is considered one of the most lucrative sneaker deals in the league, earning Irving around $11 million annually. With this deal, Irving has not only provided himself with financial stability, but has also allowed his creativity to run wild by contributing to the development of new ANTA products.
Of course, we all know that Irving had an exclusive contract with Nike for years, but due to a controversial post on social media, the partnership was ended. However, he still wears his signature shoes with a tape over the Nike swoosh. With the new collaboration between ANTA and Kyrie Irving, the game has become a little more interesting again.
But how did this partnership between the brand and the NBA star come about? ANTA was looking for a high-profile NBA player to help promote their brand to the global market, and they ended up making the perfect choice with Irving. Given his recent social media controversy, that's pretty impressive, but his popularity and talent clearly speak louder than his online presence. We're excited to see how his new ANTA shoes perform on the pitch and whether they can compete with industry giants like
Nike
and
adidas
.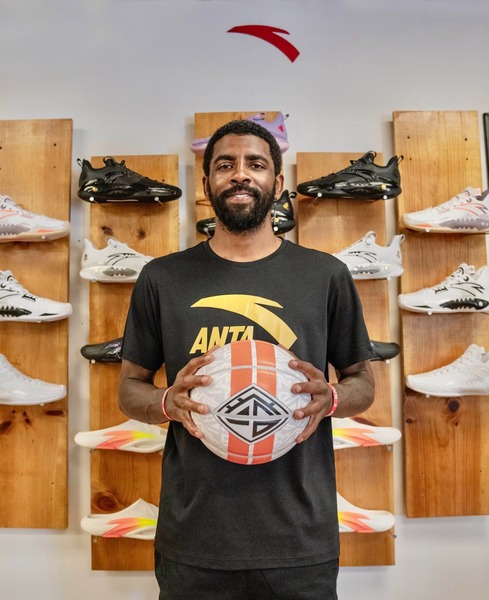 Source by Shams Charania