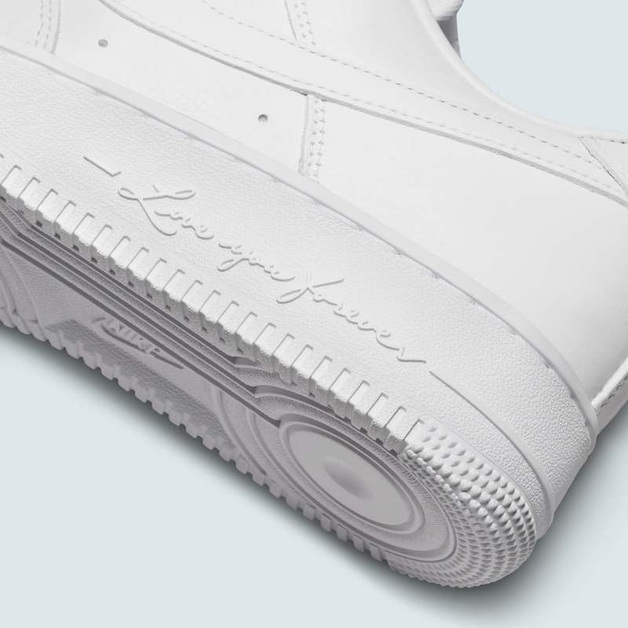 Official Images of the NOCTA x Nike Air Force 1 Low "Certified Lover Boy"
Update 20.11.2023

Didn't get your hands on the NOCTA x Nike Air Force 1 Low "Certified Lover Boy" in 2022? Then here's your second chance. Nike SNKRS and selected retailers will drop the sneaker again on 24 November. Click on the link above for more details.
Update 05.12.2022


The wait is finally over! Nike has confirmed the drop of the NOCTA x Nike Air Force 1 Low "Certified Lover Boy" for December 8th via Nike SNKRS. Click the link above for more details and activate push notifications in the Grailify app. We will notify you in time.


Update 02.11.2022


Will the NOCTA x Nike Air Force 1 "Certified Lover Boy" be released soon? Sources are reporting a possible drop next month. Neither Nike nor Drake has given release info, but the sneaker will reportedly be released on December 2nd via Nike SNKRS and at selected retailers. Keep an eye on the release calendar for more details. You can find the link
here
.
Update 27.09.2022


At selected retailers like
SVD
, the coveted NOCTA x Nike Air Force 1 Low "Certified Lover Boy" will drop on September 30th via raffle. Check the SVD App and take your chance if you want to get the sneakers.
Update 01.08.2022
Hard to believe, but after more than two years, the NOCTA x Nike Air Force 1 Low "Certified Lover Boy" leaves the rumour mill. A few weeks ago, insiders thought that the sneaker was supposedly cancelled, but Nike's images now confirm the release. No date has been set yet, but you can find out here and in the Grailify app.


Update 08.03.2022


Some fans have already lost hope on the drop of the Drake x Nike Air Force 1 Low "Certified Lover Boy", while others still firmly believe it will come. Today, we've taken a new look at the pair, which we are eager to share with you. It's possible that Drake's redesigned AF1 will drop with the next NOCTA collection, as the heels and insoles feature the signature co-brandings. So, it's very exciting!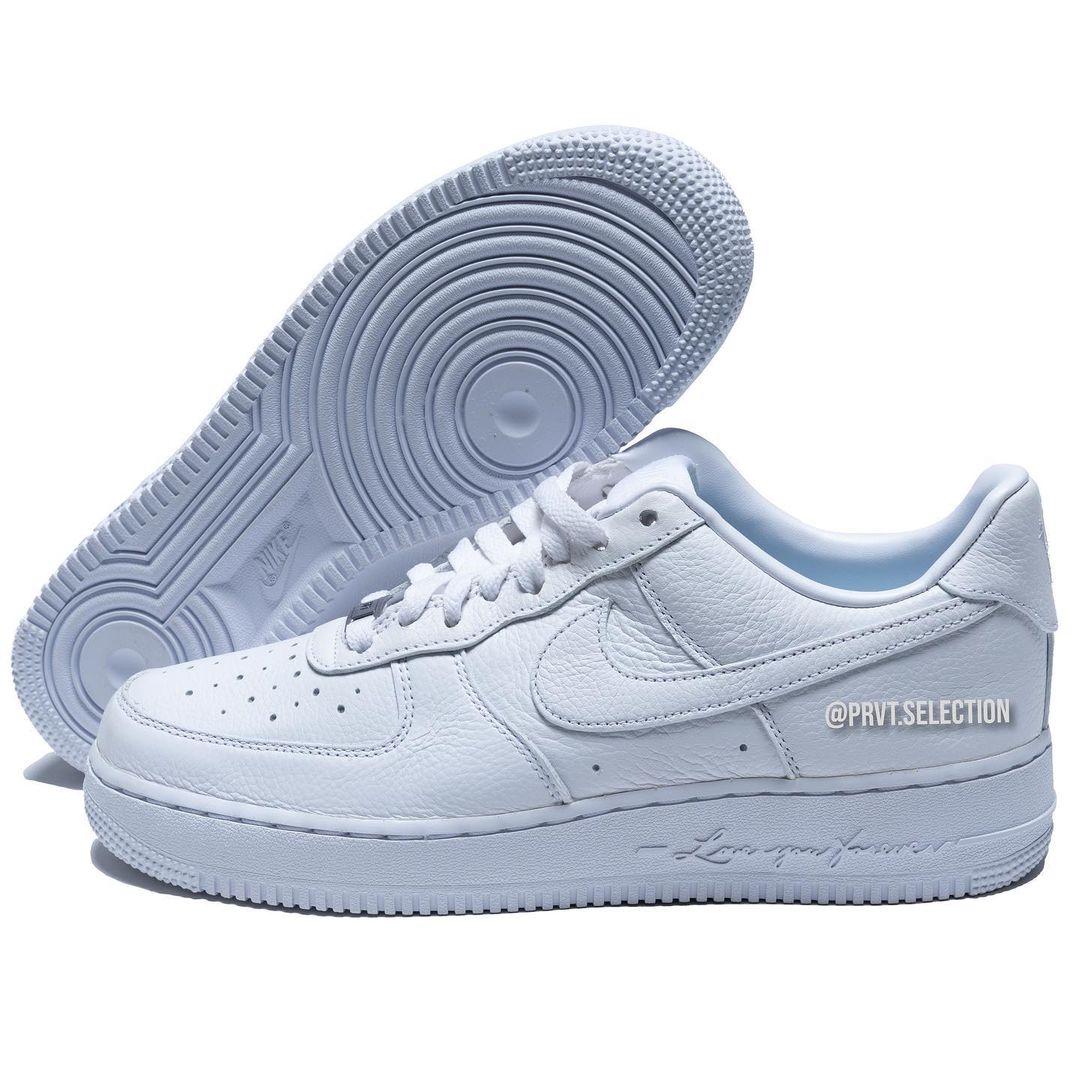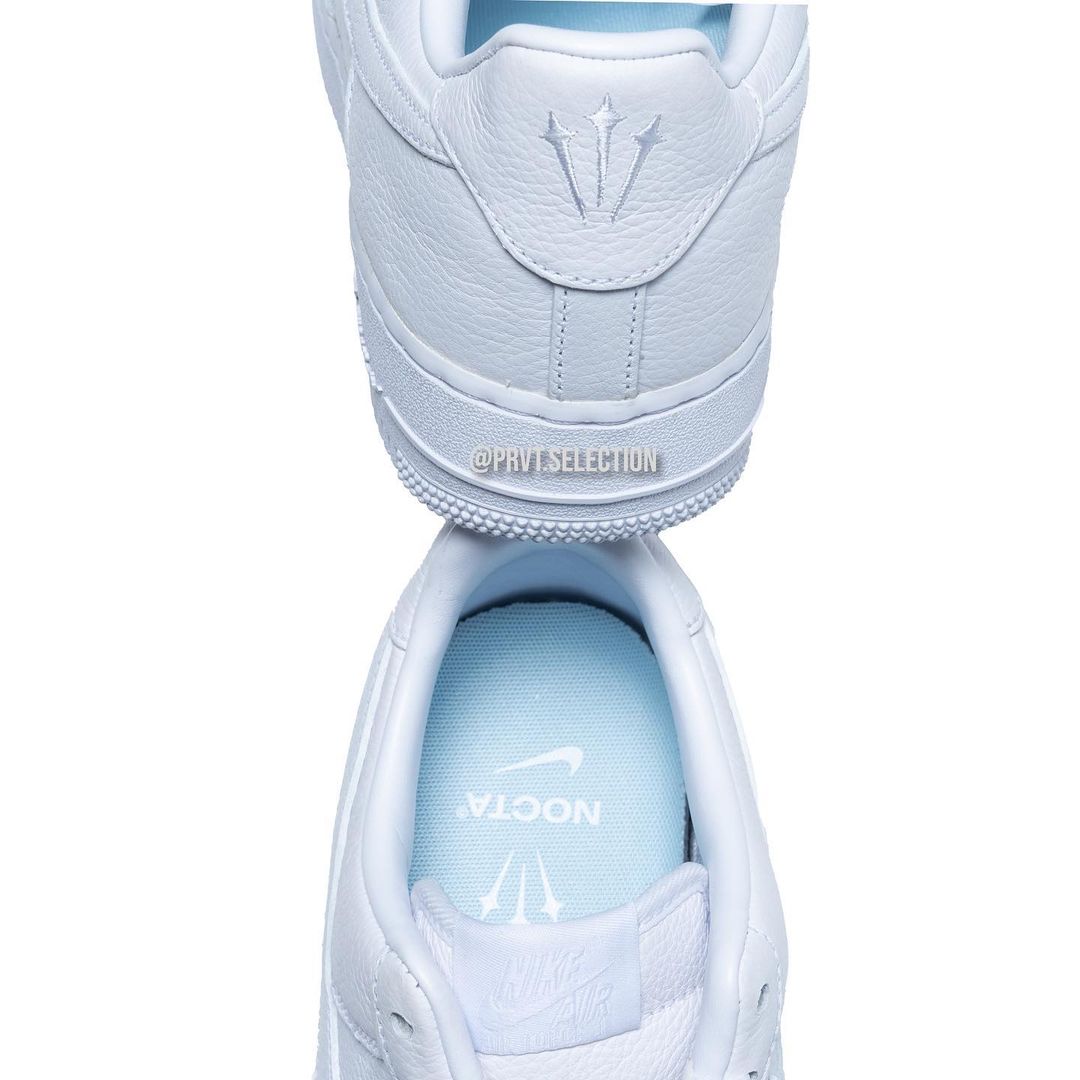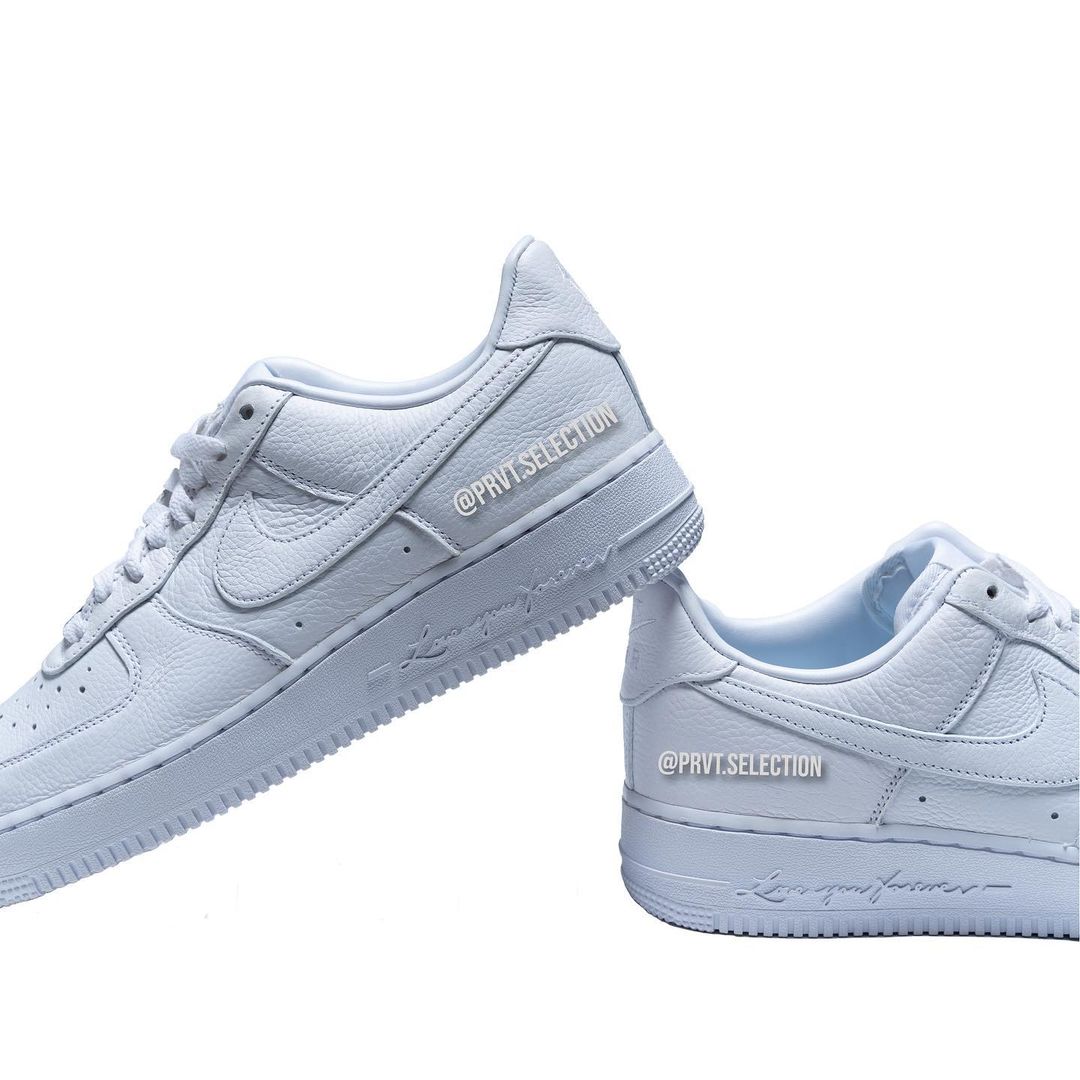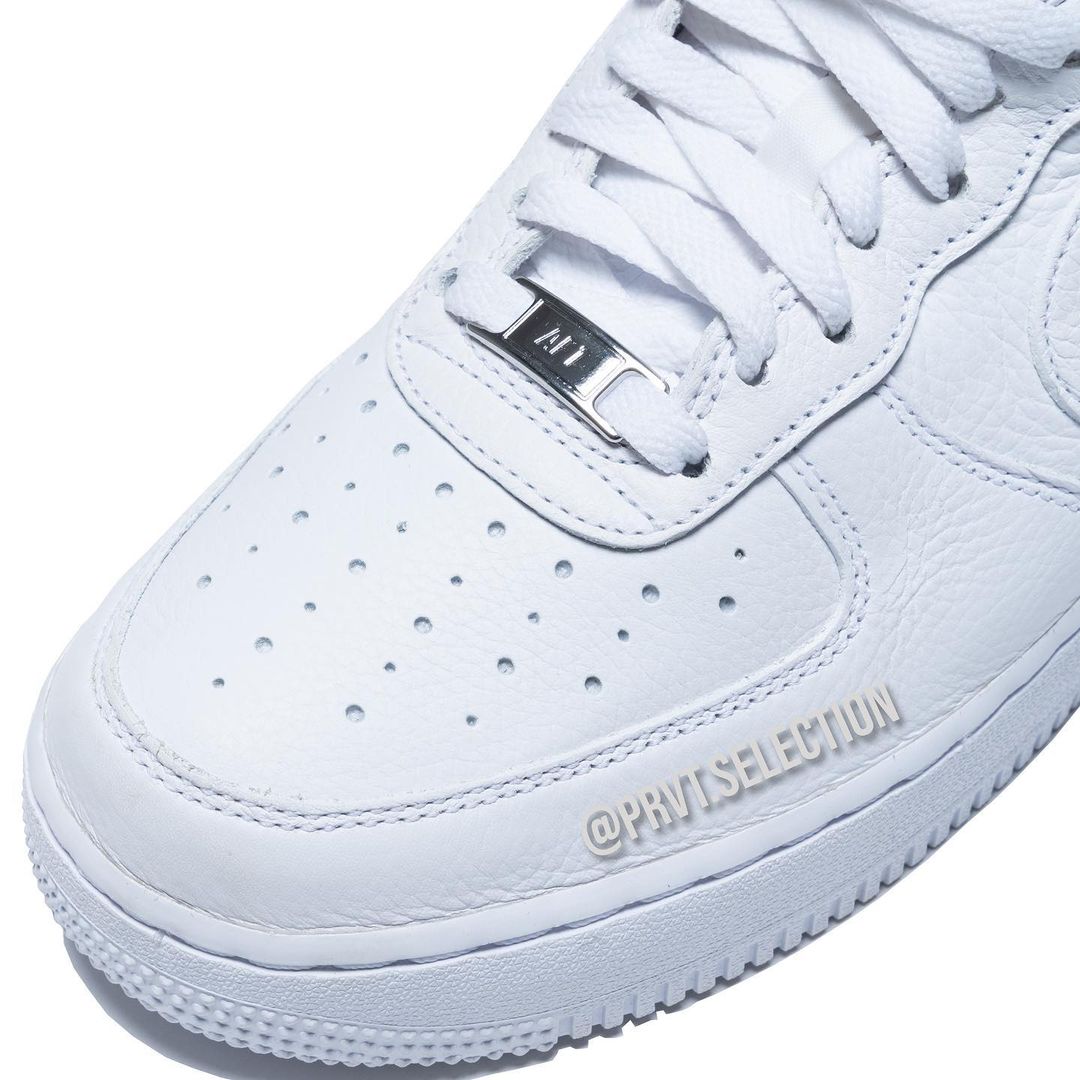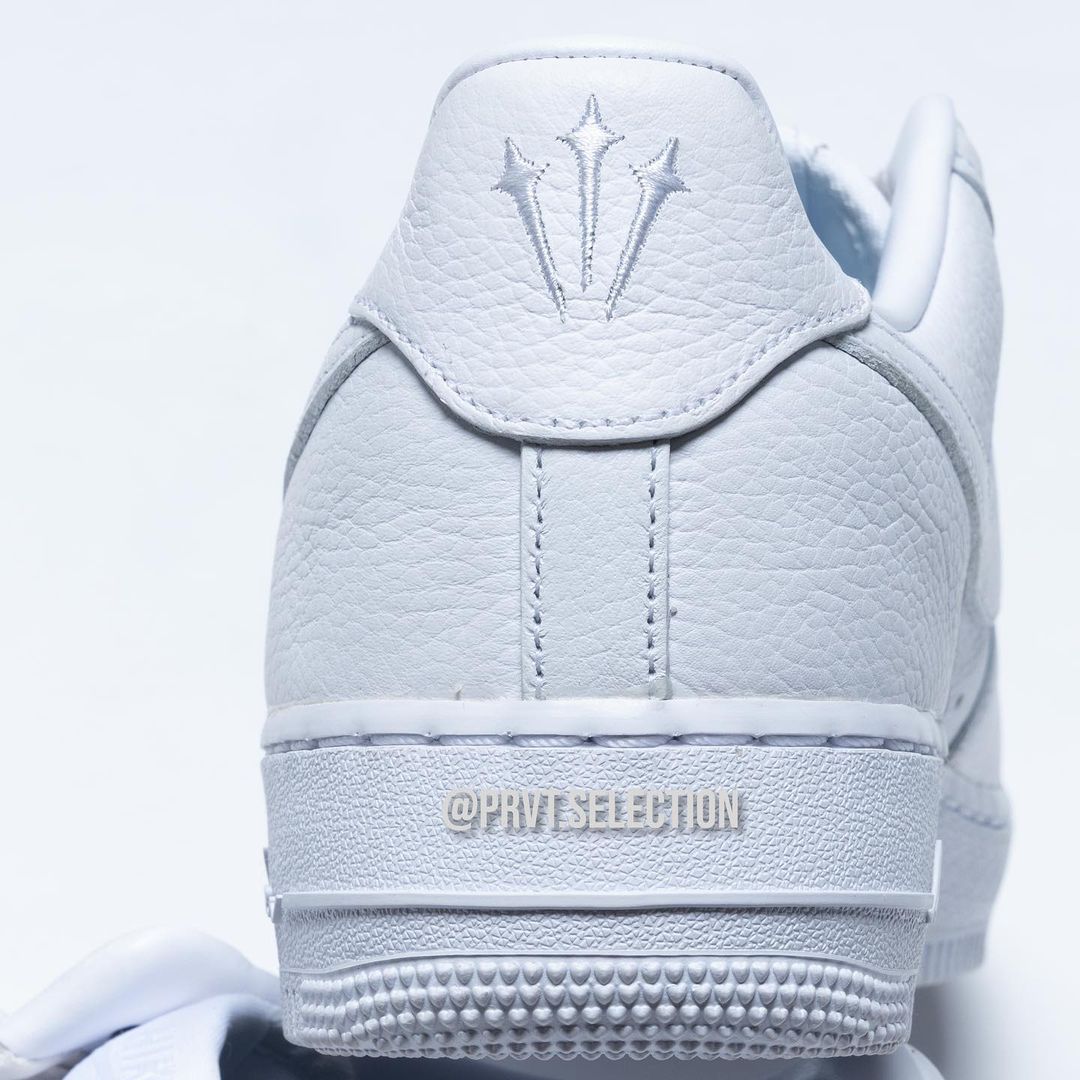 pics by @prvt.selection
Update 07.02.2022


Will the Nike Air Force 1 by Drake be cancelled after all? According to rumours, the design of the sneaker is too complex for production, and therefore, it will remain an exclusive drop for family and friends. But other sources suspect fake news! Industry insiders like Brendan Dunne report about a secret source at Nike who still promises a release. We will of course follow the matter and inform you in time with updates.


Update 21.07.2021
Meanwhile, a year has passed, and Drake's collaborative Nike Air Force 1 is still well hidden. It is possible that this will change in the future, as new images are said to reveal the sneaker. According to rumours, the sneaker is called OVO x Nike Air Force 1 "Certified Lover Boy" and thus seems to coincide with the upcoming album. The white upper is made of leather, while typical "AIR" brandings on the soles are exchanged for cursive "Love you forever" lettering. Other highlights include small hearts on the outsoles instead of the traditional star pattern.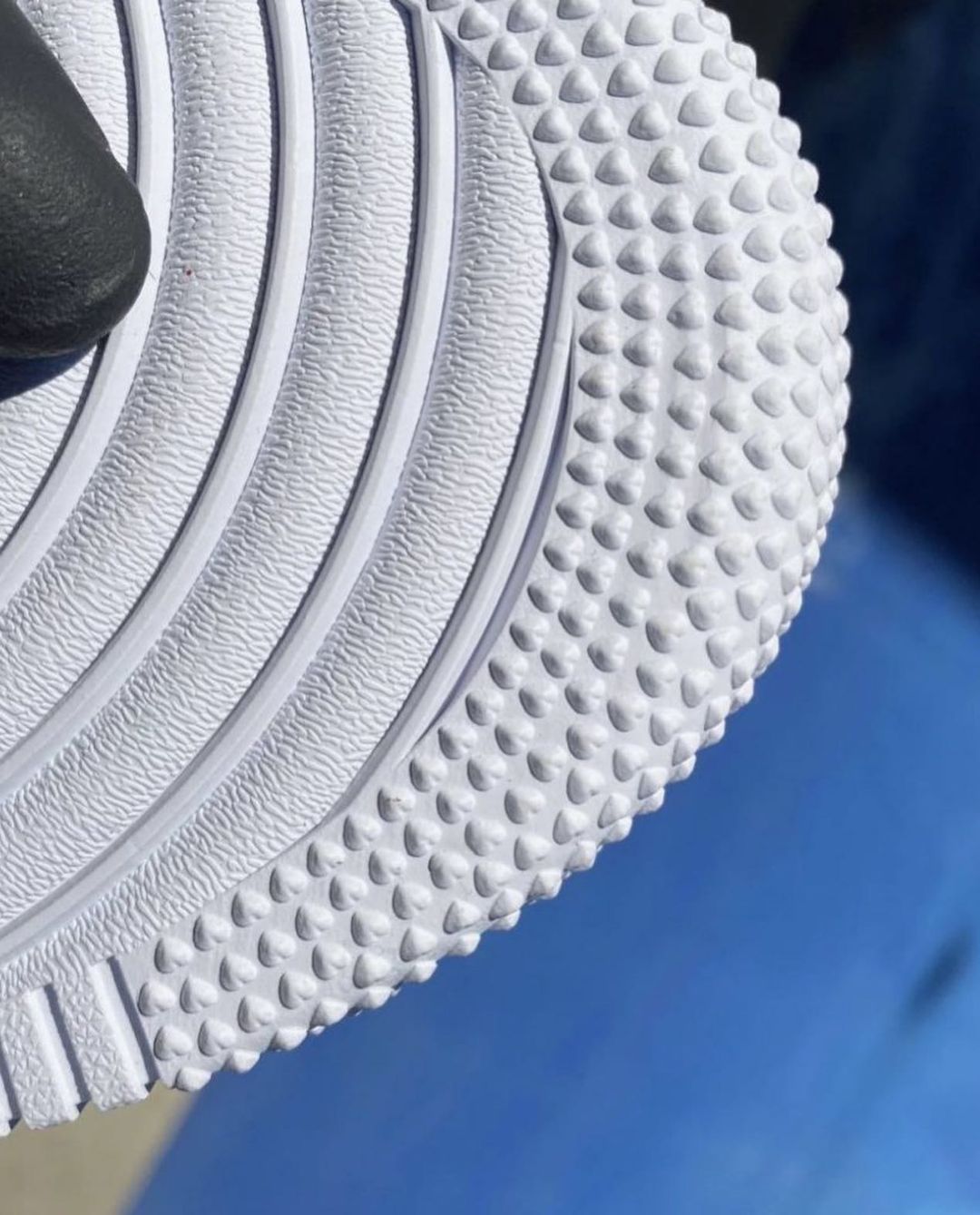 Update 08.02.2021
Drake and Nike have been pretty quiet lately. Could it be possible that they are putting all their time into the next project? In any case, a new image of a new OVO x Nike Air Force 1 has surfaced on the net.


Original article 09.06.2020 There are no detailed pictures yet, but it is assumed that the sneakers have a leather upper. Perhaps it's an awkward angle, but it seems to be stained white leather. It is also possible that the sneakers will not only have co-branding on the heels, but also on the tongues.
The rumour mill is bubbling again and this news should not leave any sneakerhead cold.


Apparently, there is evidence of another collab between
Nike
and Drake. Leaks from zsneakerheadz show a mock-up of a possible
Nike Air Force 1
for next year. In the picture, you can see a clean white Air Force 1 with a decent OVO logo.
Swoosh fans should be thrilled, because not so long ago there were rumours that Drake would switch to adidas, but those rumours have vanished into thin air. Instead, there will be a collab with one of the most popular styles from Nike.


Where Can I Buy the OVO x Nike Air Force 1?
Currently, this collab is nothing more than a rumour. There is no further information yet and Nike also has nothing to say here so far. The release is expected to come next year.


Of course, we will keep you up to date as always!