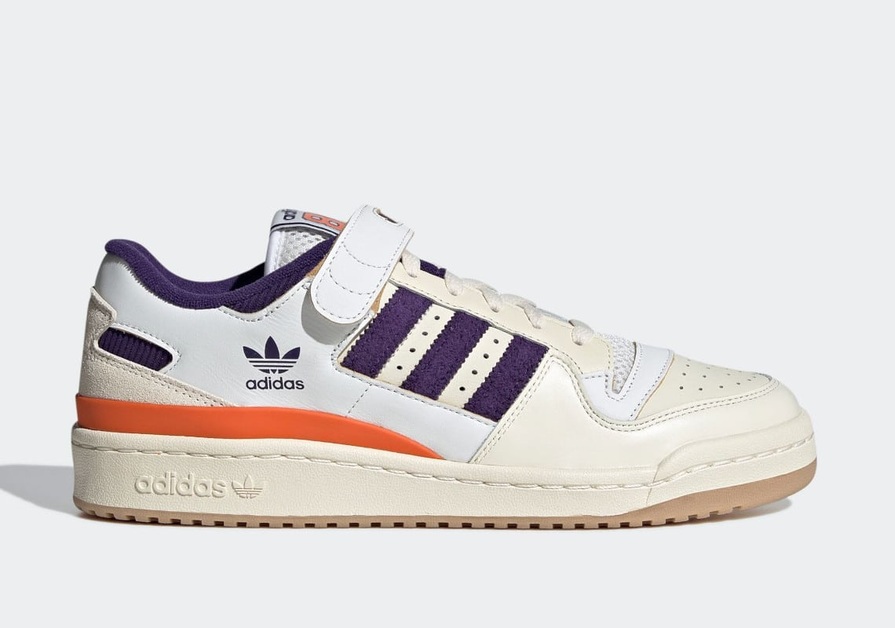 adidas Forum '84 Low Now Coming Soon in Phoenix Suns Colours
Previously, it was the colours of the Lakers, and then the colours of the Milwaukee Bucks that painted two Forum Highs. Next, adidas is packing the low silhouette into the Phoenix Suns team during the Forum's mainstream revival. Presumably, it is an edition that will show up for the 2020-21 NBA Finals.
Similar to previous sneakers adidas has unveiled over the past seven months, the adidas Forum '84 Low pays tribute to the Suns with premium leather in bright hues of cream and white. The collar and Three Stripes depart sharply in favour of a rich purple, with suede branding on the sides.
The heel clips on the back further complement this historically important sneaker in a bright orange hue, rounding out the colourway perfectly. Other highlights include colour-matched midsoles and outsoles.
adidas Forum '84 Low "Suns" Scheduled for 2021
We don't know the full extent of this seemingly large collection, but hopefully adidas will create more colourways.