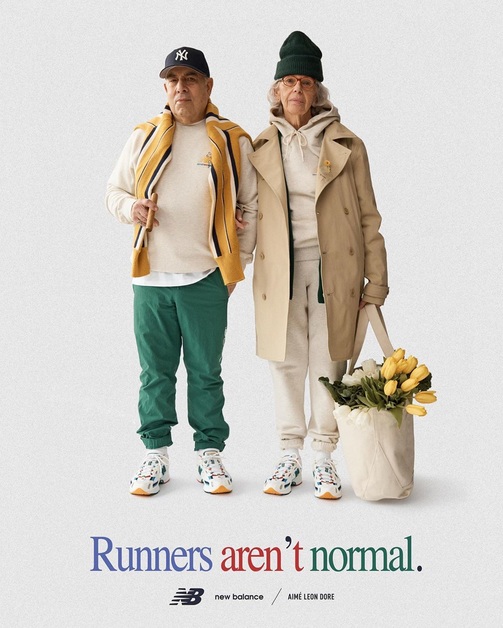 Aimé Leon Dore Announces Another Collab with New Balance
Update 11.03.2020
Now that Aimé Leon Dore has revealed all the teasers, let's take a look at the other options from the New York City-based brand. On Instagram, Aimé Leon Dore introduces more sneakers you haven't seen before.
Previously, only one version was considered. It is now clear that the collaboration between New Balance and Aimé Leon Dore is bigger than expected. In the snapshots of Aimé Leon Dore in New York, we see two more sneakers in red and yellow as well as tailor-made apparel. The runners wear white high socks, windbreakers, caps, and matching shorts with contrasting branding.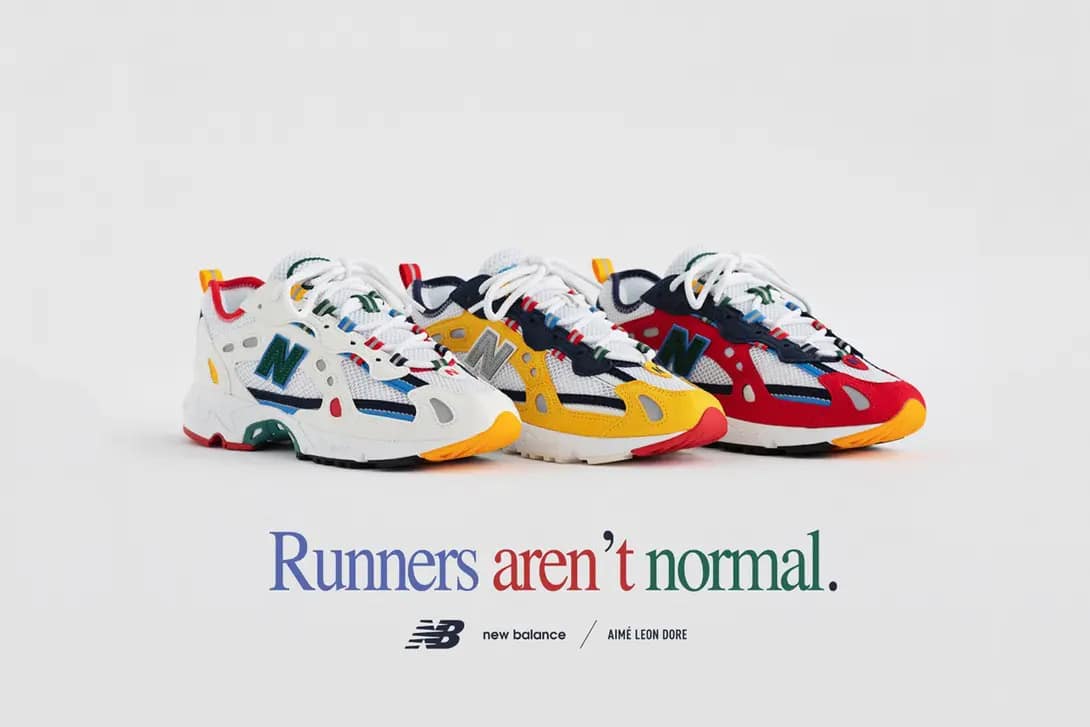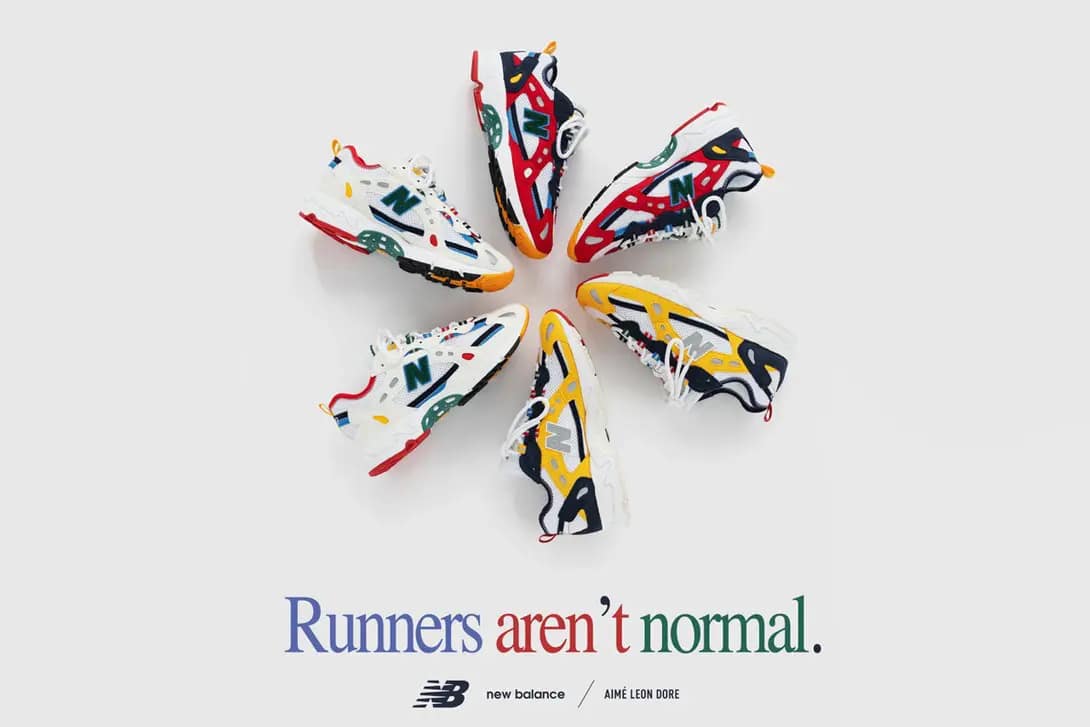 https://www.instagram.com/p/B9hNDQ0nI16/?utm_source=ig_embed&utm_campaign=loading
pics by @aimeleondore
Update 02.03.2020
The first detailed pictures of the Aimé Leon Dore x New Balance 827 have come a lot faster than expected. Teddy Santis shows the collaborative sneaker himself in a post on Instagram. But, Teddy does not want to give away the release date just yet. The caption, "Jump in NY." is the only hint the designer gives. This is why, presumably, an exclusive drop in New York City is now in the offing.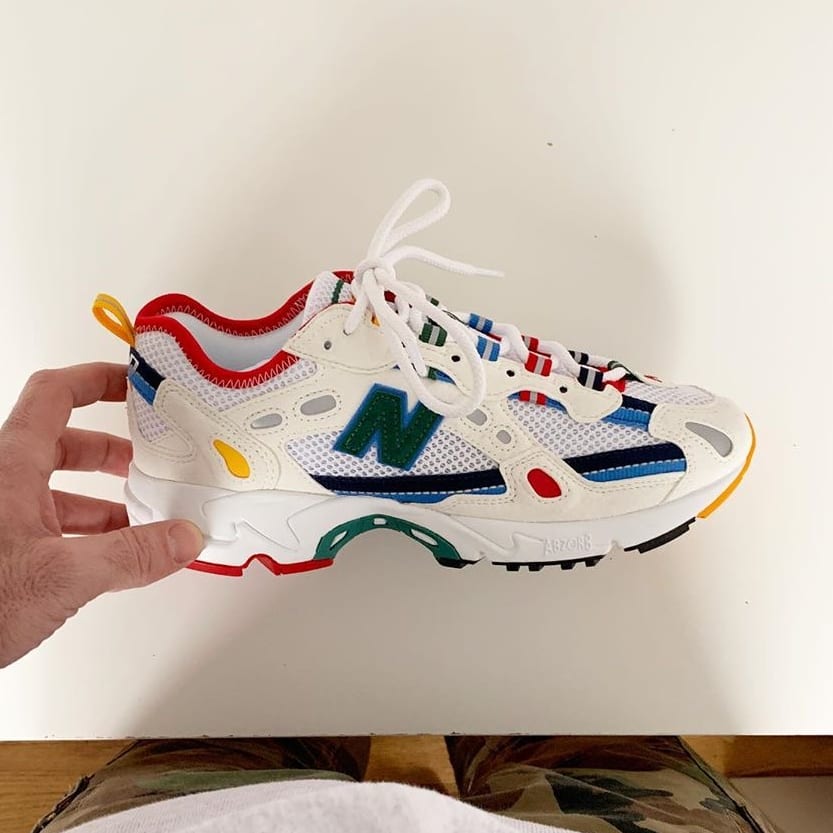 pics by @teddysantis
Original Article 27.02.2020
The year 2020 seems to be getting better and better. Last year, Aimé Leon Dore and New Balance released two collaborative sneakers: an Aimé Leon Dore x New Balance 997 and a 990v5. Now, the power duo is aiming for yet another sneaker.
Just a few hours ago, the New York-based streetwear label uploaded fresh pictures of the upcoming collaboration with New Balance. This time, the partners are editing the 827 silhouette of New Balance. Aimé Leon Dore does not want to give away any more details for now. But, in the       picture, you can see a white upper material as well as various colours covering the individual inserts.
Do not miss the release of the Aimé Leon Dore x New Balance 827
Right now, the release info is still missing. In any case, we will keep an eye on it and let you stay up to date.
In our other news, you can find the official pictures of the Air Jordan 1 Low with a snakeskin style. 
Get the free Grailify app and never miss sneaker any more releases, restocks, or news ever again. We will send you the most important news every day directly on your mobile phone. That way, you always stay up-to-date in the sneaker game!
https://www.instagram.com/p/B9CaW7jnx-y/?utm_source=ig_embed&utm_campaign=loading