An Air Jordan 4 "Red Cement" to Drop in August
If all the Air Jordans shown so far drop in the new year, then fans and the younger, newer generation can expect a brutal year. Hopefully, you haven't put a line under your 2023 wish list yet, because there may come a new model that must not be missing from your wardrobe.
Sneakerheads are predicting that the Air Jordan 4 will continue to dominate in the new year. And the silhouette might just do that, if we look at the help of the Air Jordan 4 "Red Cement".
Similar to the recently released Air Jordan 4 "Midnight Navy", this sneaker is inspired by the original AJ4 "White Cements" from 1989 due to the speckle pattern on the Wings and midsole. This time, however, the hue is swapped for a bold red. Alongside, white leather panels and black eyelets remain true to their design.
Don't Miss the Release of the Air Jordan 4 "Red Cement"
The Air Jordan 4 "Red Cement" is just one degree away from its OG look. The pair isn't confirmed yet, but expect a drop on August 12th, 2023.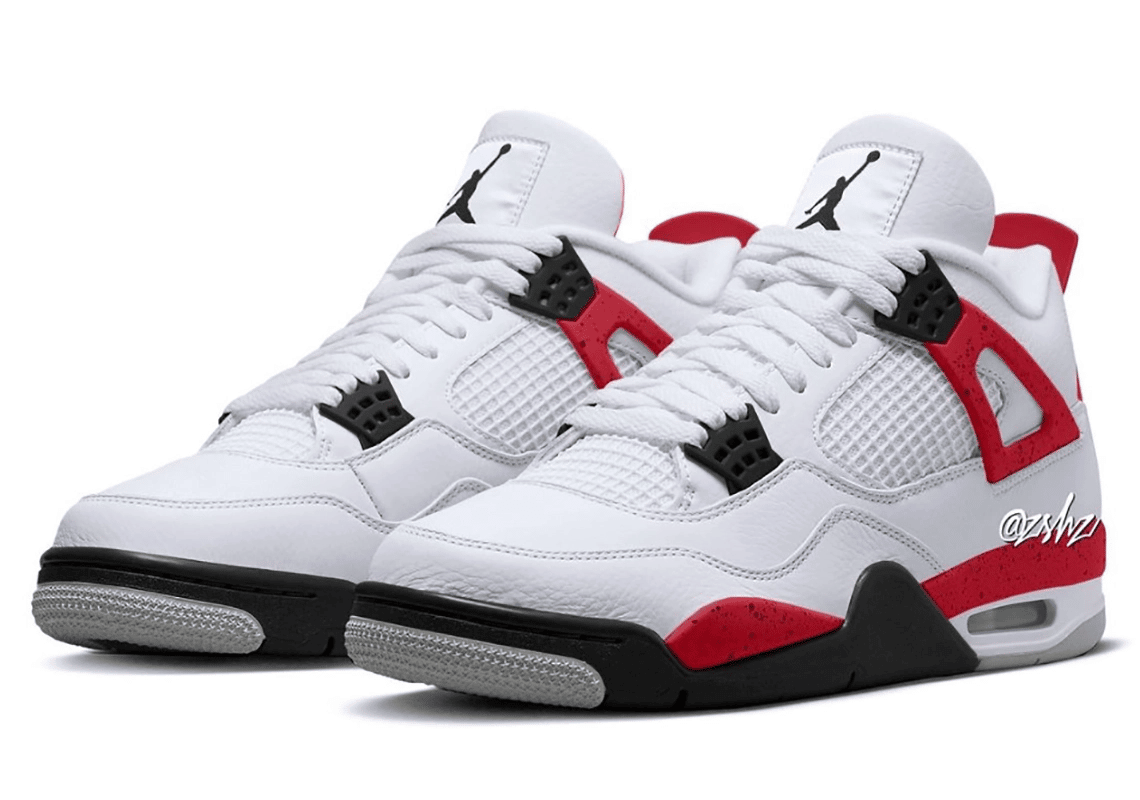 pics by @zsneakerheadz