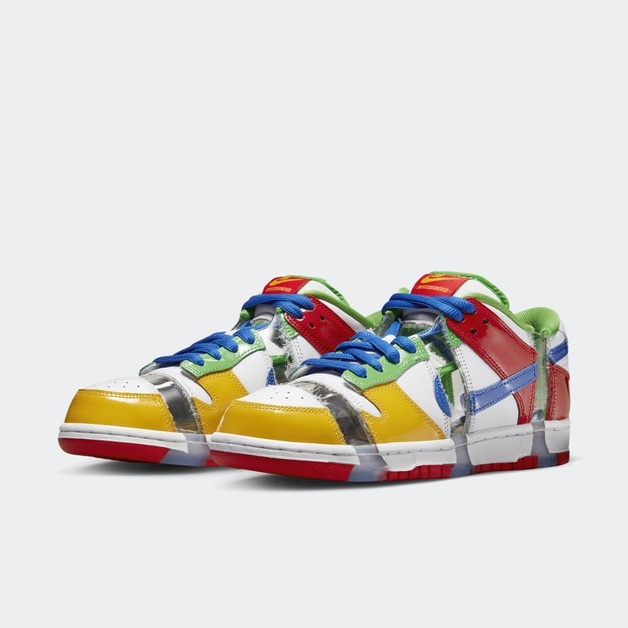 An eBay x Nike SB Dunk Low 2022 Sample Emerges
Update 16.12.2022
Tomorrow, December 17th, the eBay x Nike SB Dunk Low drops via Nike SNKRS for 120€. You don't want to miss this release? Then get the free Grailify app and activate the push notification. We will notify you in time. Click on the link above for more details.
Update 12.12.2022
Here's a quick release reminder for the charity auction to benefit the Bodecker Foundation on eBay. In two days, the ten auctions will end. But be prepared for a higher sum, because currently, the prices per box are around 15.400€. At Nike SNKRS, the normal pair will drop on December 17th. You can find all the links above.
Update 07.12.2022
After 20 years, the eBay x Nike SB Dunk Low "Sandy Bodecker" will be available via charity auctions in aid of the Bodecker Foundation. Fittingly, the brands have designed a special box that includes the "destroyed" sneaker as well as an intact version and a saw in the style of the eBay Dunk. This will be followed by a larger drop in selected skate shops on December 15th. And then on December 17th, the sneakers will reportedly land via Nike SNKRS.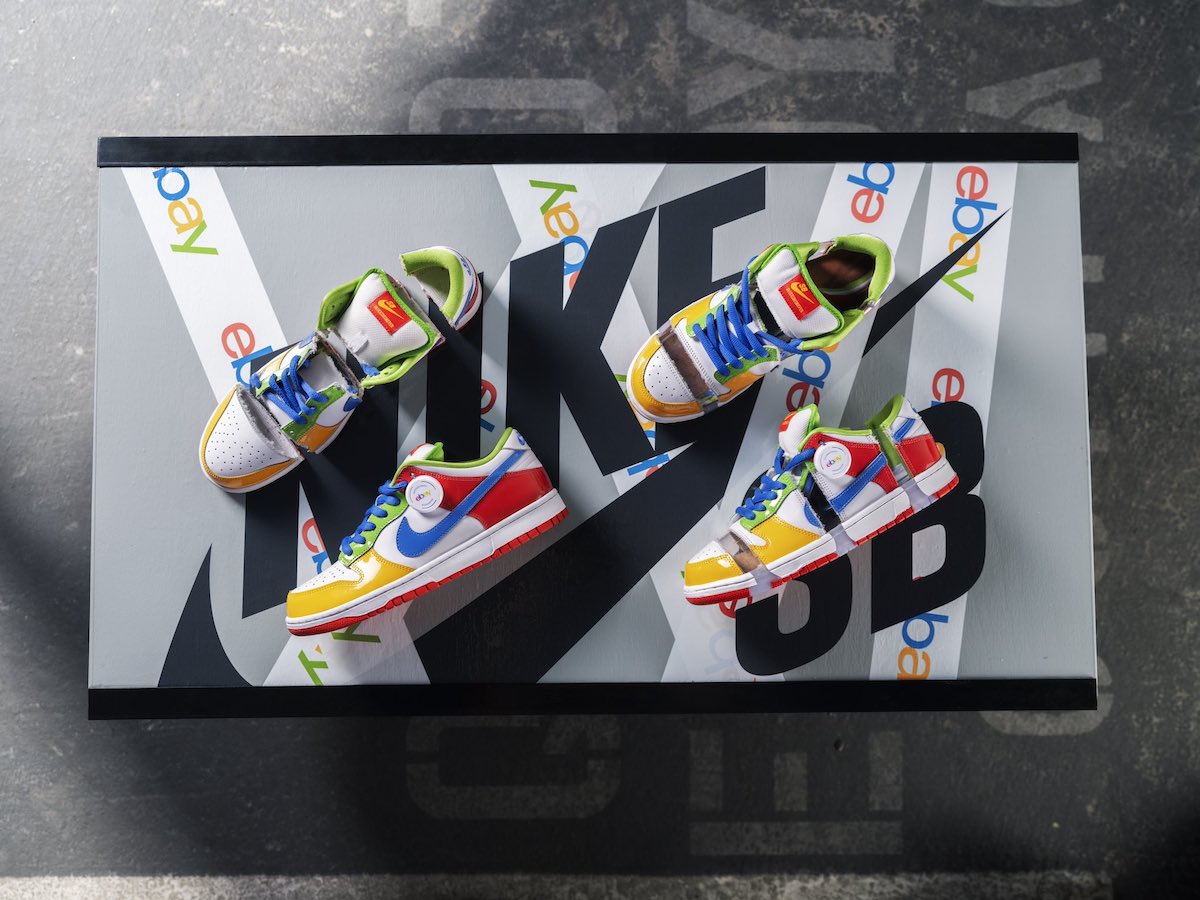 Update 17.11.2022
Official images finally confirm the drop of the eBay x Nike SB Dunk Low "Sandy Bodecker". It is currently believed that the sneakers will be released on December 15th. Take a look at the photos here and keep an eye on our Grailify app for more updates.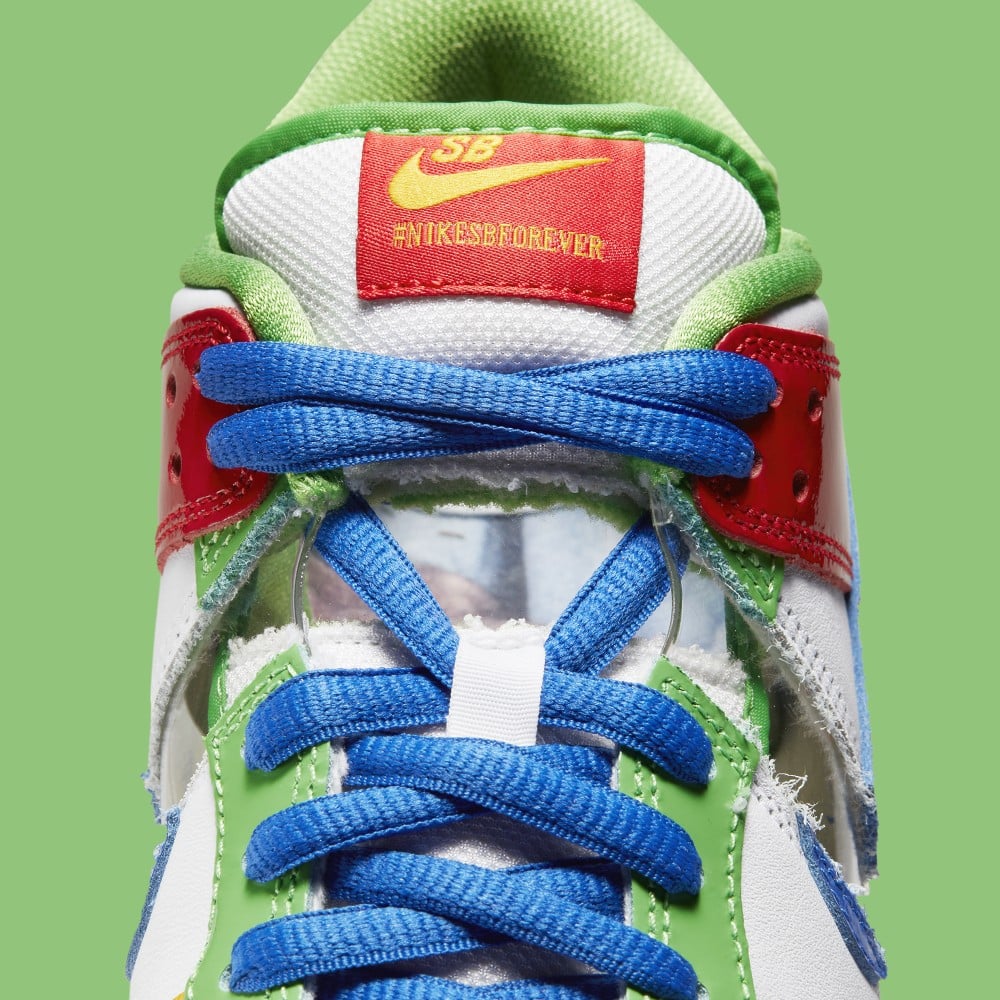 Update: 14.09.2022
Not a day goes by without new images of the strictly limited and hip eBay x Nike SB Dunk Low "Sandy Bodecker" surfacing. Check out the on-feet pictures from @prvt.selection here.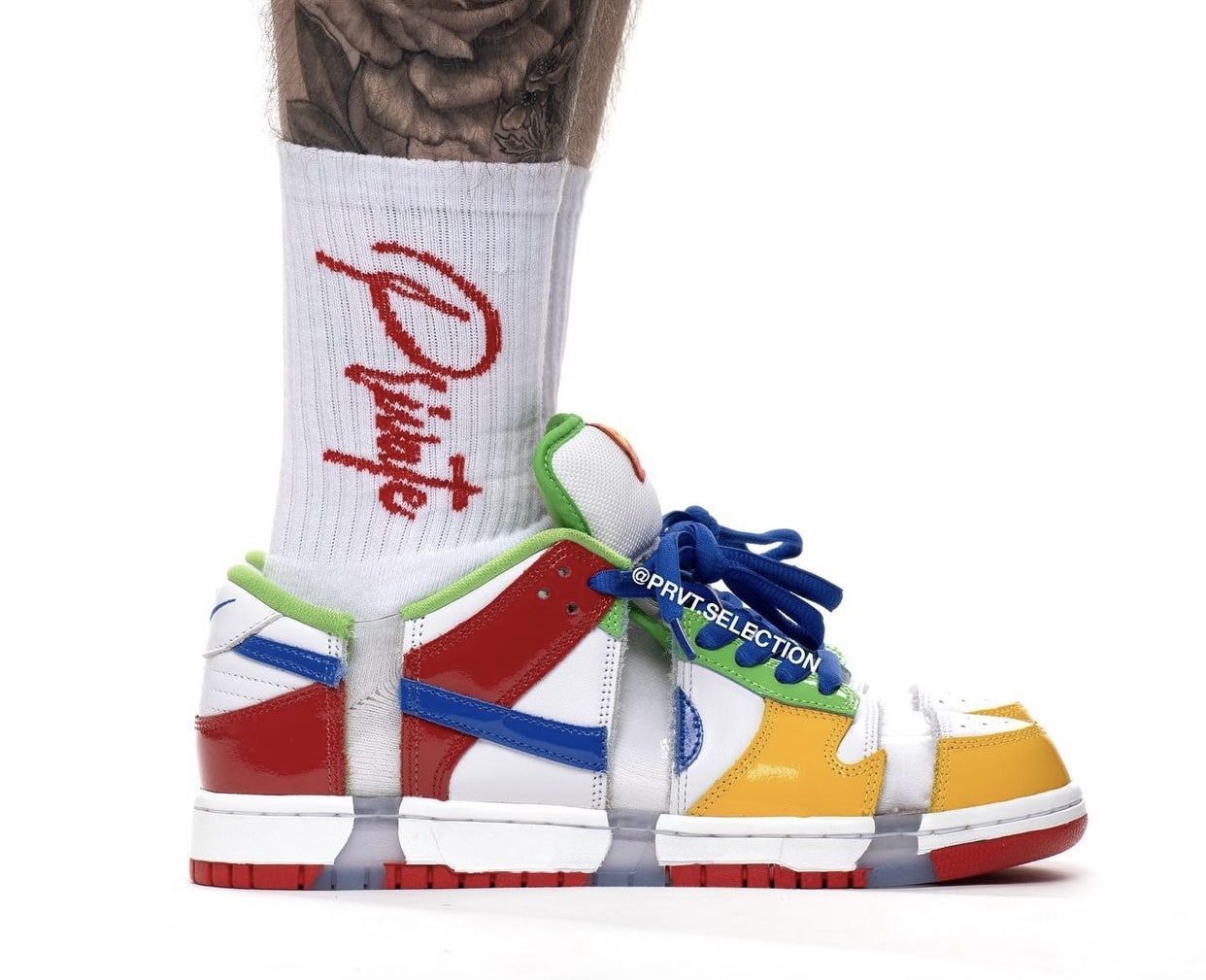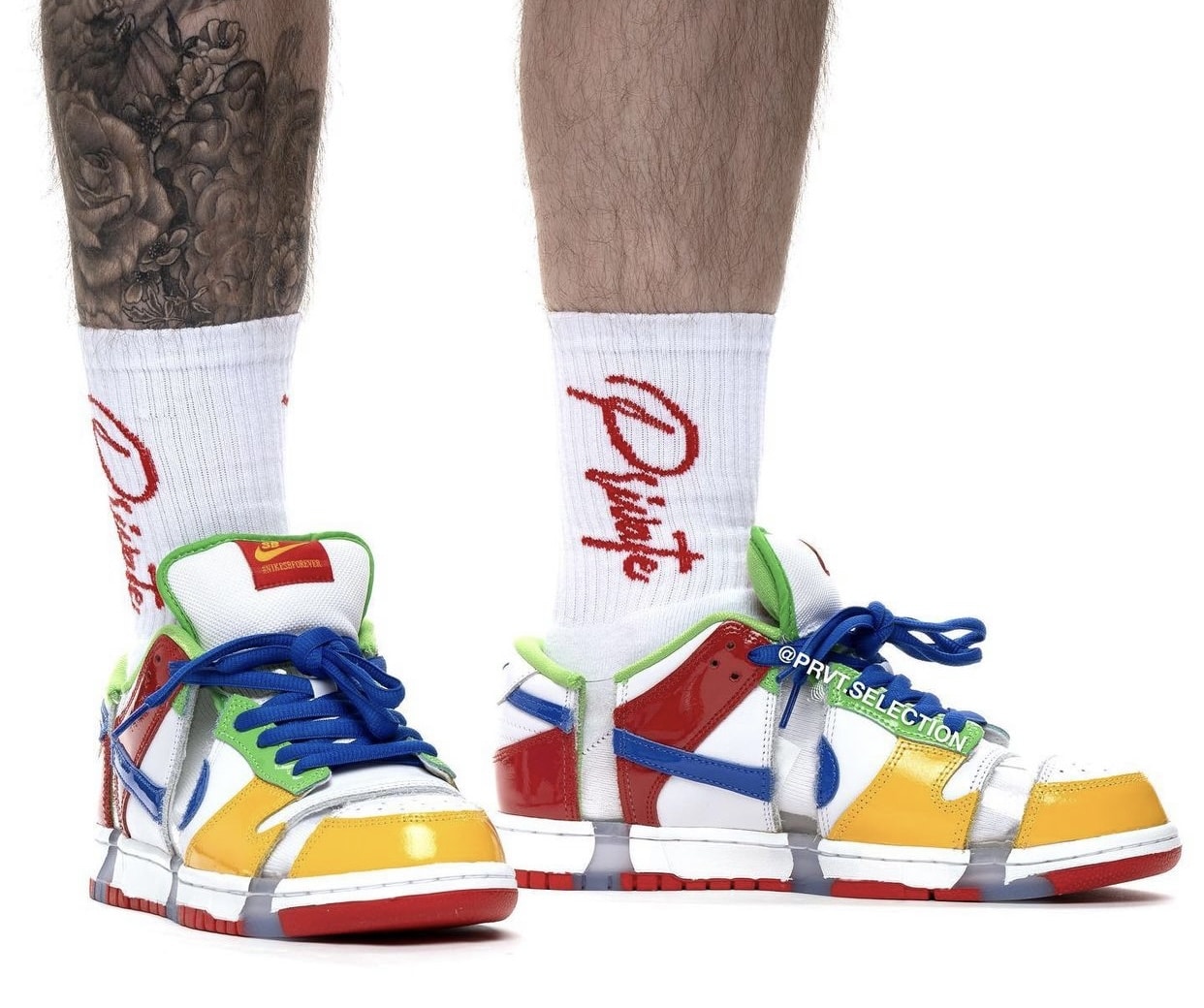 Update: 13.09.2022
There is news about the wicked eBay x Nike SB Dunk Low release! A retailer from Texas has now posted detailed photos of the strictly limited shoe.
Unfortunately, there is no official information about the release of this special edition. But of course, we will keep our eyes open for you.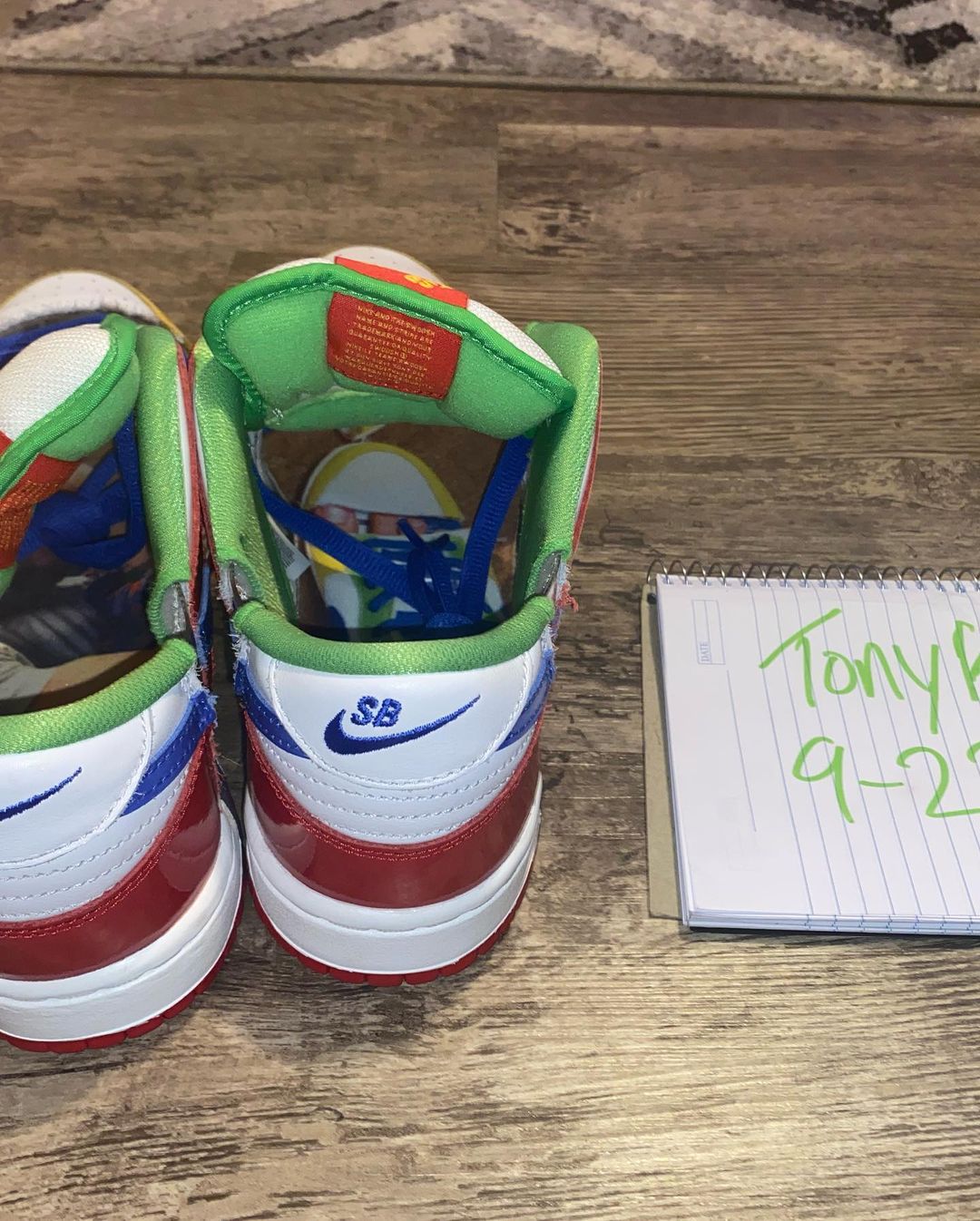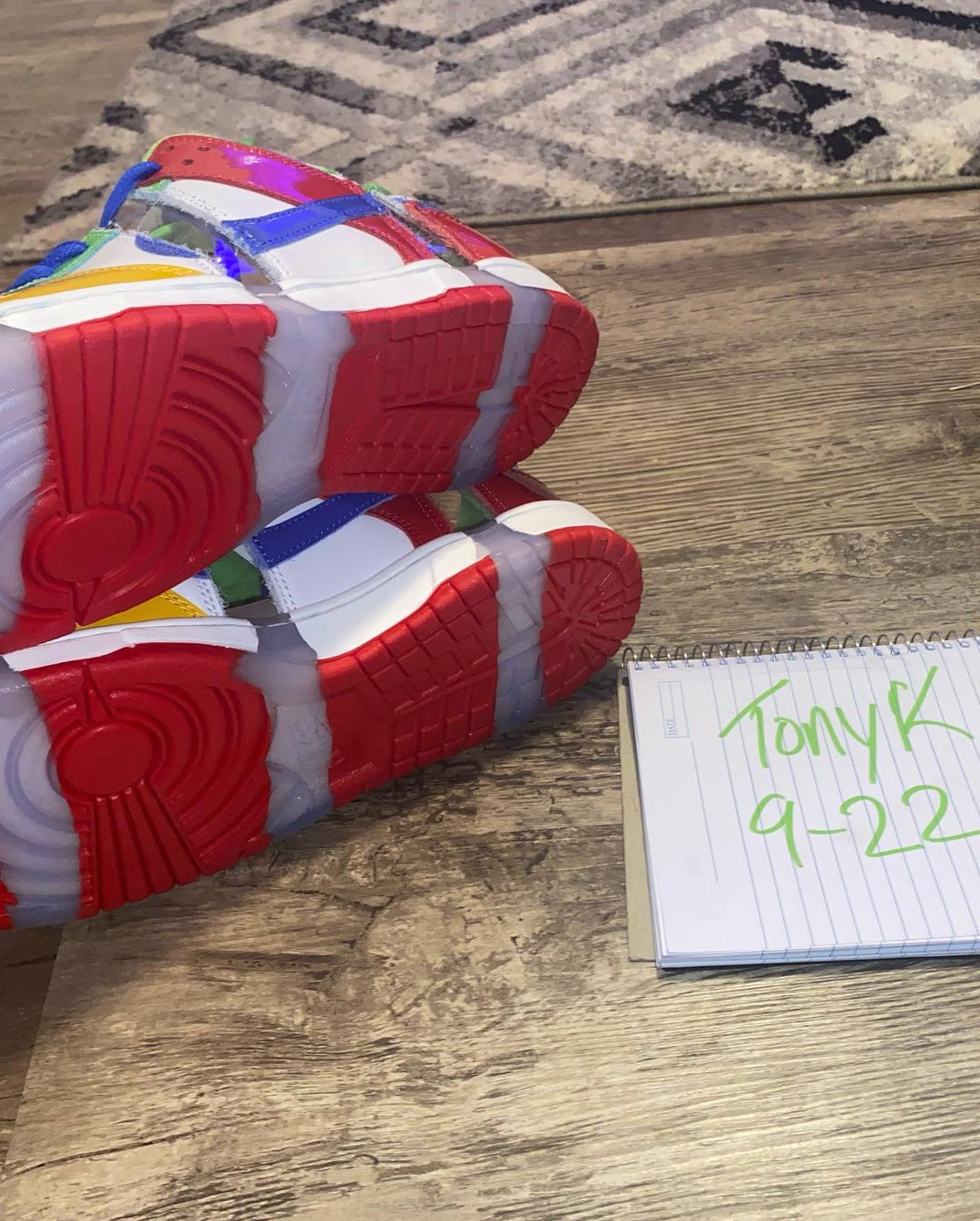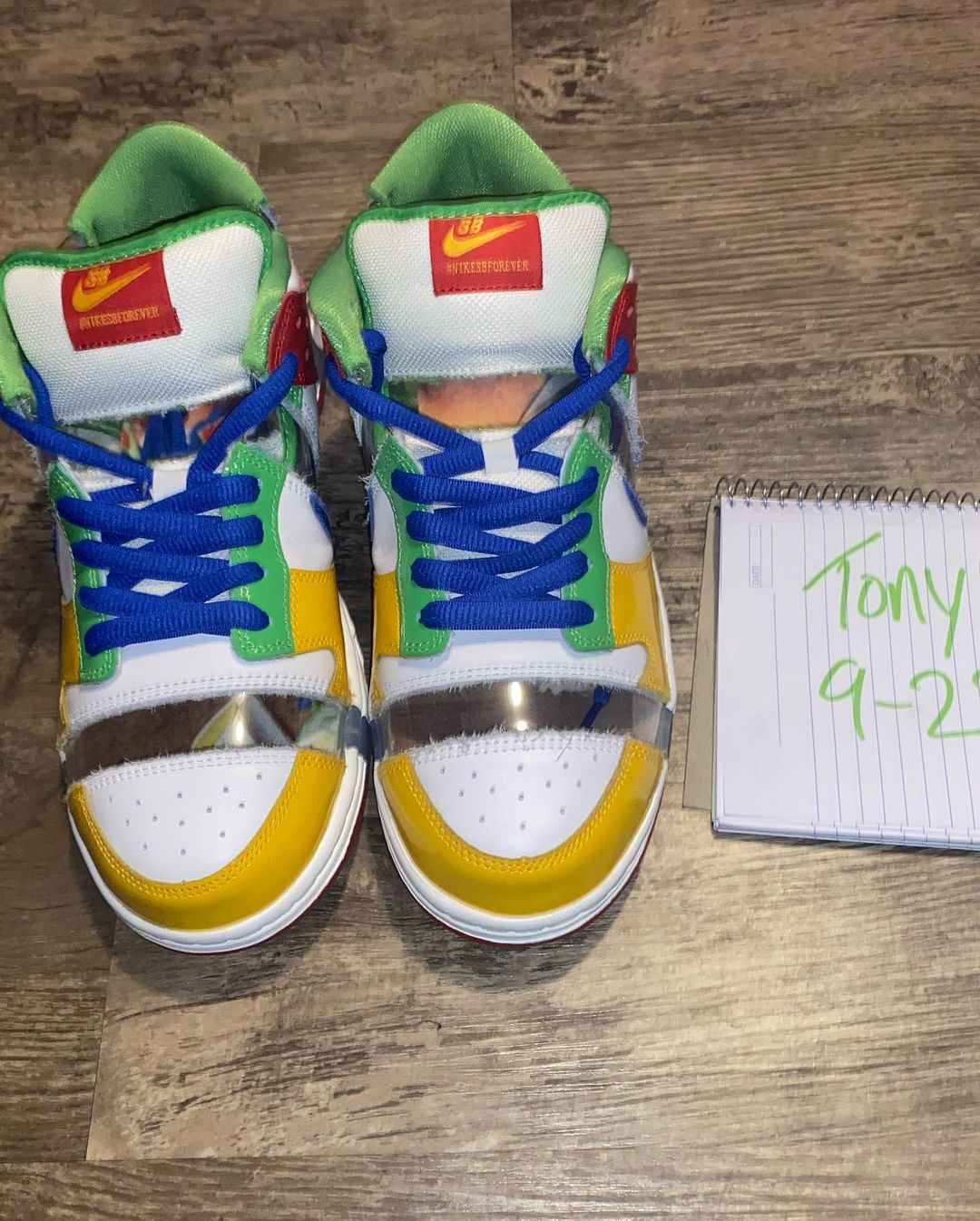 Images by @dr_dunks23
Original article: 06.07.2022
Arguably one of the rarest sneakers of all time, the ebay x Nike SB Dunk Low is now making a comeback with a slight change.
In 2003, Nike produced three whole ebay x Nike Sb Dunk Lows. One was auctioned off for just under $26,000, the second was cut into four pieces, and the third was given to Sandy Bodecker as a gift.
In 2022, this very Dunk returns. It consists of the original ebay colours red and yellow, as well as blue and green on a white base. However, the new version also includes transparent stripes that run exactly where the OG ebay sneaker was cut into four pieces back then. On the heel, we also see the SB branding instead of the ebay logo. Pretty crazy idea, isn't it?
eBay x Nike SB Dunk Low 2022 Planned for 2022
The eBay x Nike SB Dunk Low 2022 hasn't been confirmed yet, but the sneaker will supposedly drop this year. It will probably be very exclusive again and hardly available for the normal sneaker fan. We'll stay tuned and let you know if there are any updates.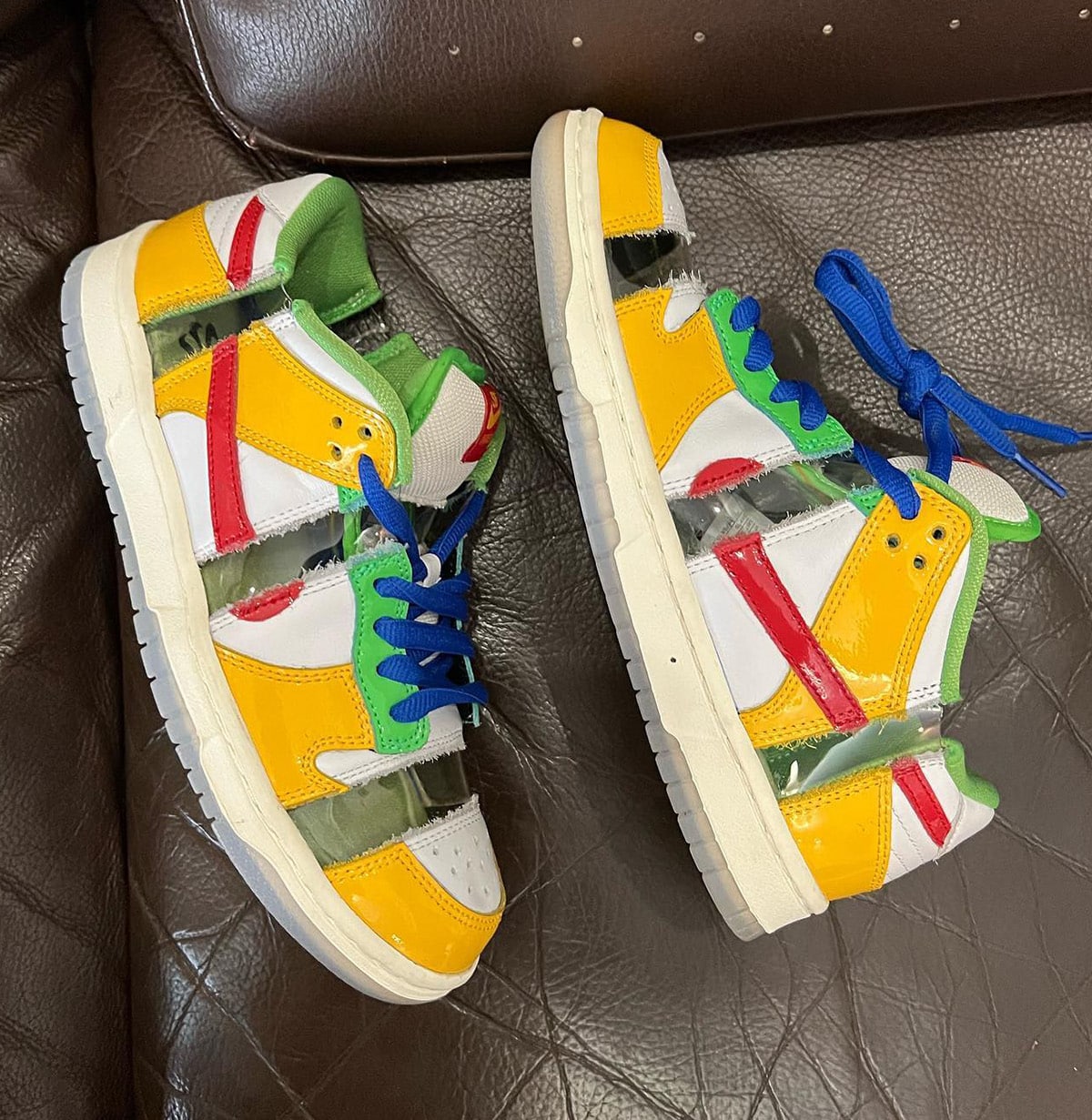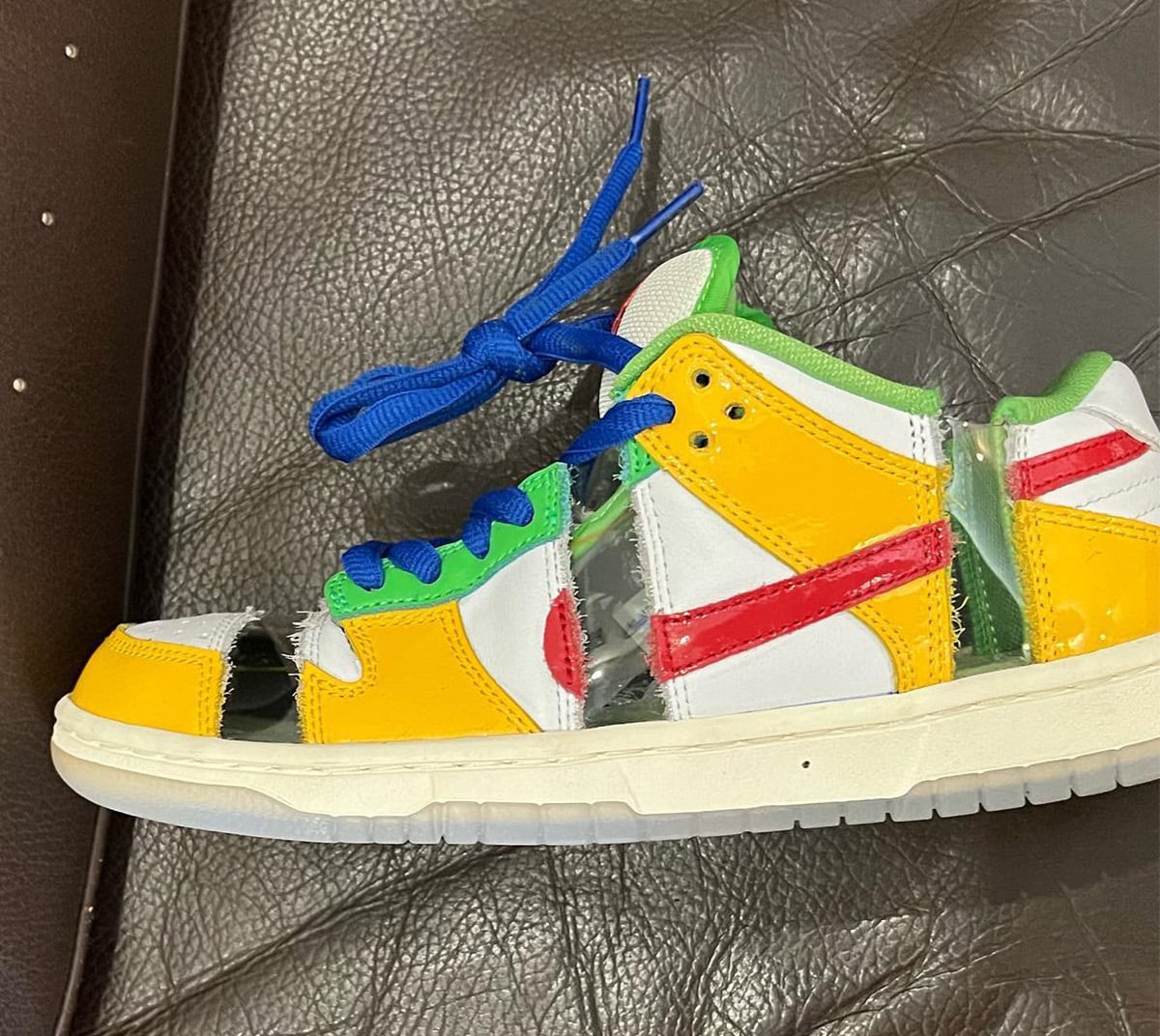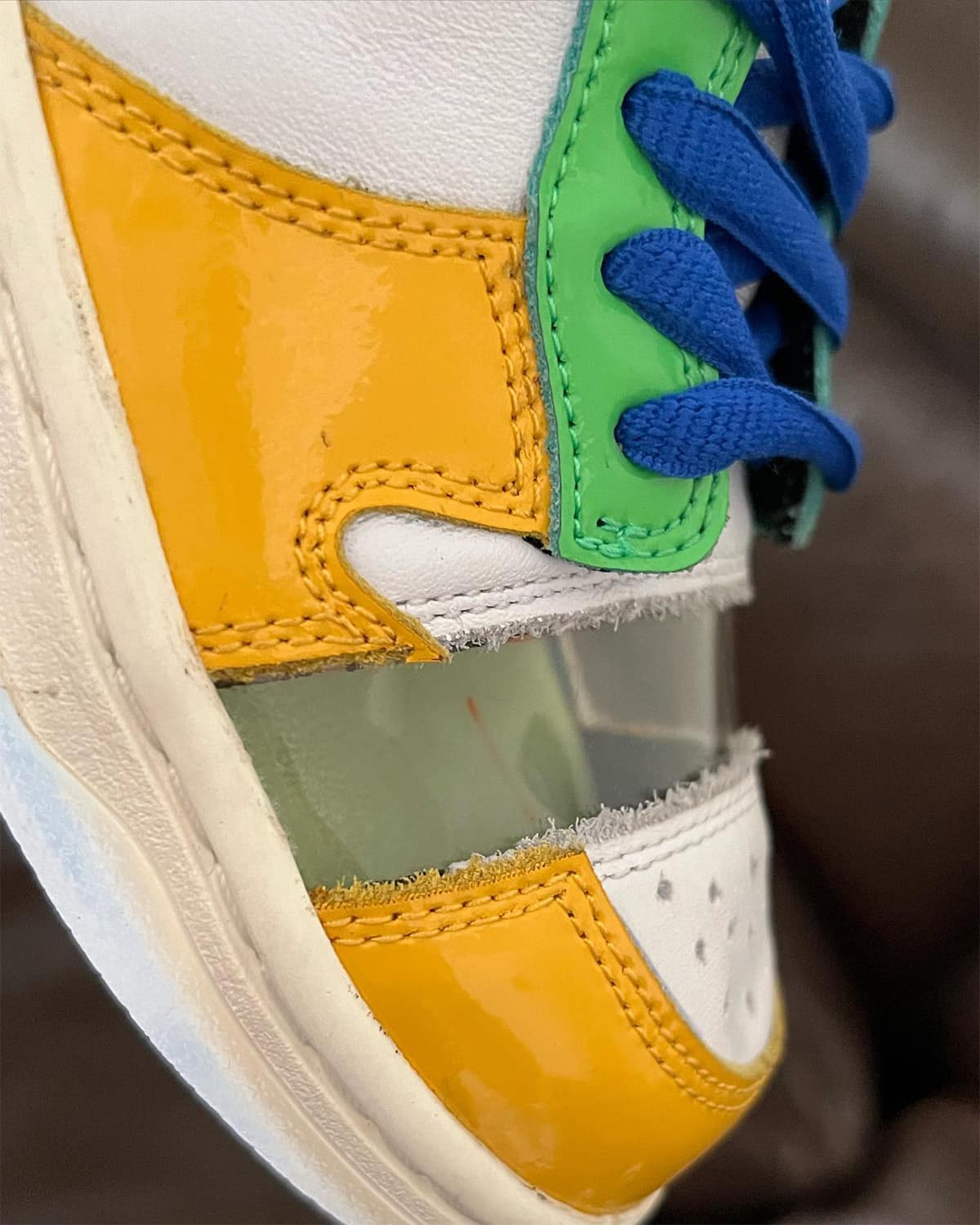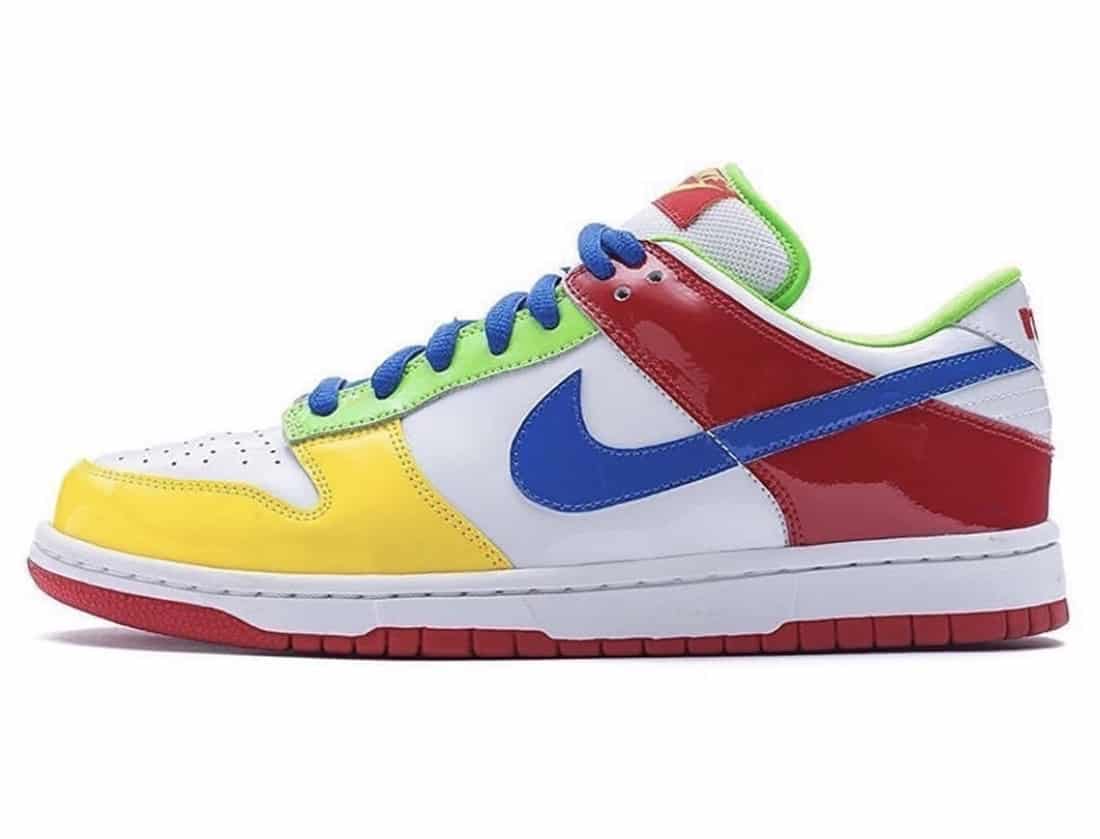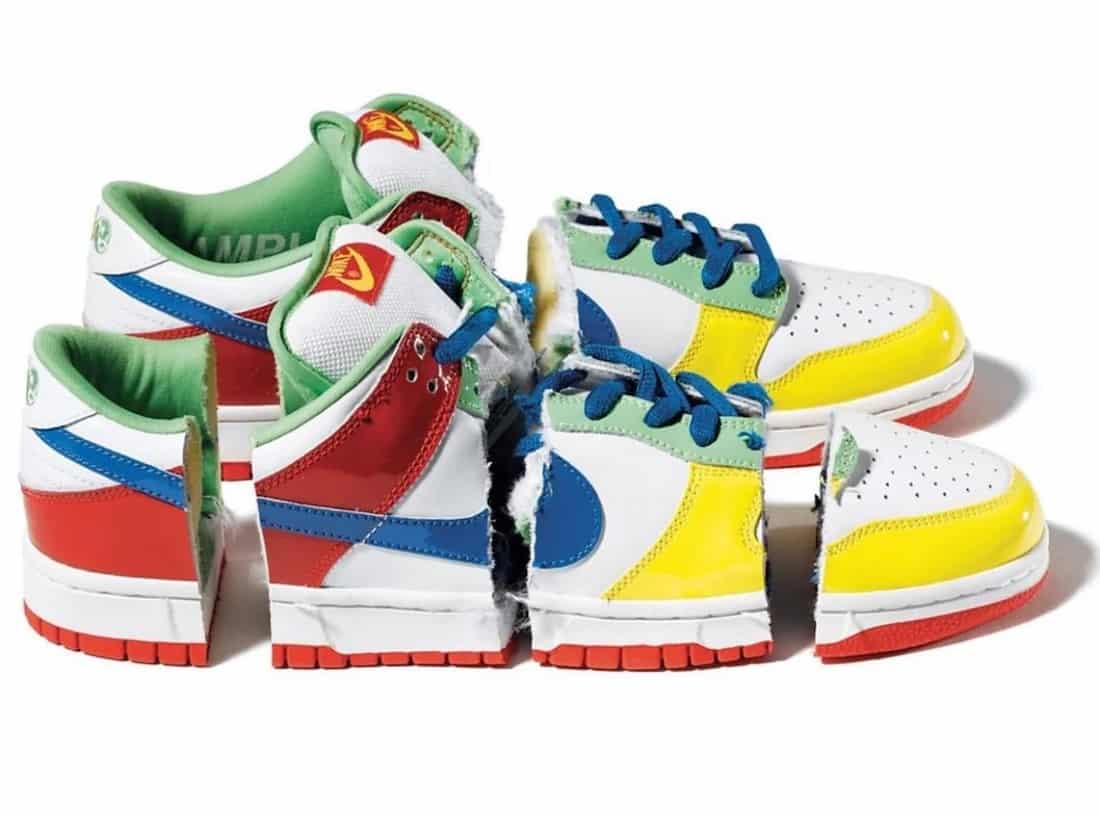 pics by JFGrails / Bodecker Foundation