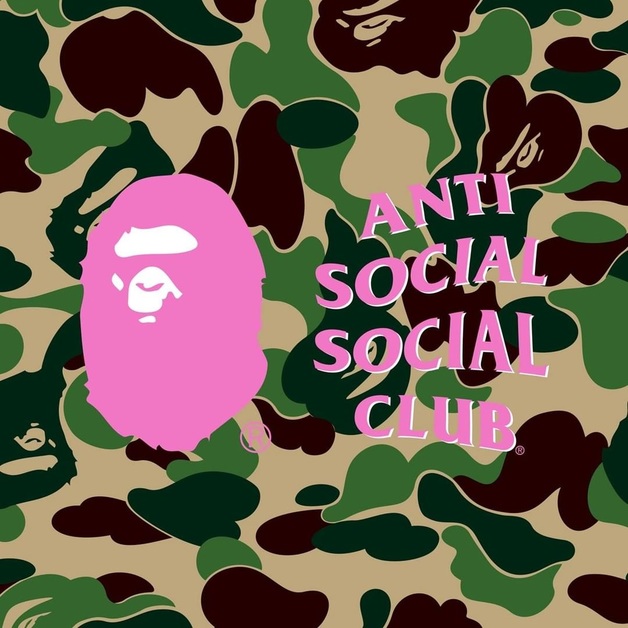 BAPE and Anti Social Social Club Launch a Collab
Japan-based label BAPE is dropping a collab with apparel guru Anti Social Social Club. The two brands have officially announced this on Instagram. ASSC also unveils the great collaboration in a post. Check out the clothes of both brands here.
Anti Social Social Club and BAPE have been two of the biggest brands for years. They dominate the market with their hoodies, tees and other clothes that provide powerful heat. Now, the two hyped labels are merging and dropping a collection together.
Expect a collection with a variety of t-shirts, hoodies, crewnecks and other pieces. The focus is clearly on the iconic trademarks of BAPE and ASSC, which have actually been in the spotlight for years.
Where to Shop the BAPE x Anti Social Social Club Collection
The BAPE x Anti Social Social Club collection drops on Saturday, September 5th at 03:00 am at antisocialsocialclub.com. Please keep customs, fees etc. in mind. You only have to to pay the 16% VAT up to a total value of €150.