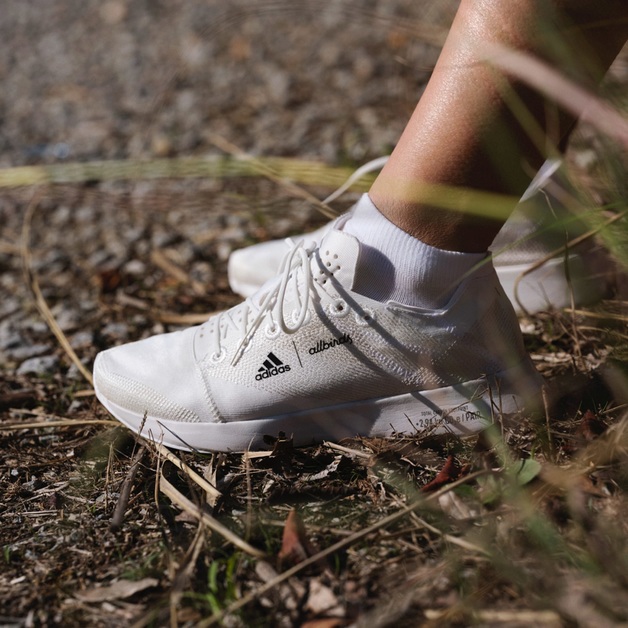 Collaborative Adizero 2.94 KG co2e From Adidas and Allbirds Emits Less Than 3 KG of CO2 per Pair
This spring, adidas and Allbirds are expanding their partnership with a new running sneaker. Previously, they worked on a "Non Dyed/Cloud White/Carbon" sneaker, and now they are using recycled materials to significantly reduce the product's CO2 emissions.
Allbirds and adidas are pursuing the same goal, both wanting to reduce the carbon dioxide emissions of shoes produced. All the better for adidas, because its partner is an expert in the field. Together, they have managed to produce a silhouette that emits less than 3 kg CO2e per pair.
The Allbirds x adidas Adizero 2.94 KG CO2E features a bio-based midsole made of 17% plant-based ingredients. Inside, wearers will find a soft footbed and textile lining, while signature co-branding adorns the sides.
Buy the Allbirds x adidas Adizero 2.94 KG CO2E Now
The Allbirds x adidas Adizero 2.94 KG CO2E is available in three colourways. Each pair costs 120€ and is still available in several shoe sizes. Check out the link above if you want to buy the shoes.