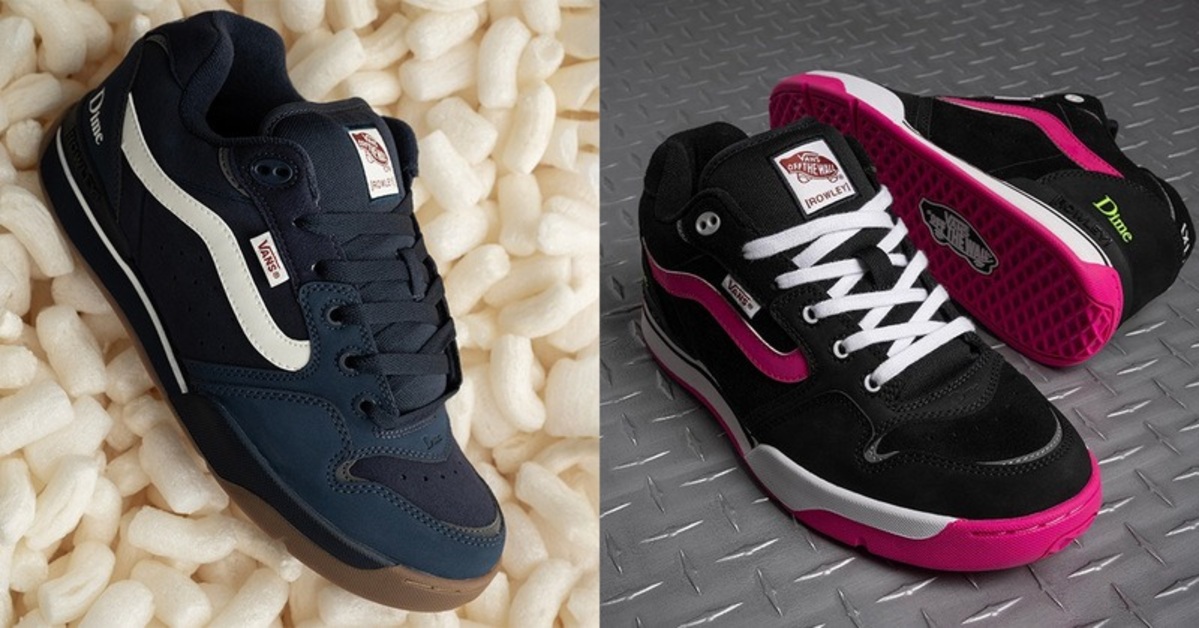 Dime Brings us Back the Vans Rowley XLT
Dime
from Montreal has already collaborated with brands like
adidas
or
ASICS
. Now they have teamed up with Vans Skateboarding to revive a classic: the Rowley XLT. The collaboration between Dime and Vans promises a skate shoe that is not only stylish, but also functional and comfortable. Check out the first pictures and the video from Dime.
The latest edition of the iconic shoe "Reanimation Series" aims to revive the original silhouette of the shoe 1:1 and equip it with all the technologies that made it stand out back then. Even the colours are familiar, as skate brand
Vans
requested a pure revival of the navy blue colour. However, the design of the shoe has been upgraded in some places by adding the "Dime" logo on the heel cap and tongue. Dime has also created an exclusive "Birch" colourway version of the Vans Rowley XLT. This limited edition version will be sold at the Paris Pop-up Store from 29 September and will be available on dimemtl.com from 30 September. The "Navy" version will be available at selected Vans Skateboarding retailers from 5 October.