Everything You Need to Know About Kanye West
Update 26.10.2022
As of October 25th, adidas has ceased production of Yeezy-branded products and stopped all payments to Kanye West and his companies. This is according to an official press release from the company. The reason for this is the anti-Semitism allegations against Kanye "Ye" West.
"adidas does not tolerate anti-Semitism or any other kind of hate speech," the sporting goods manufacturer from Herzogenaurach, Bavaria, announced on October 25th. "The recent statements and actions of Kanye West were unacceptable, hateful, and dangerous."
Retailers such as Foot Locker also distanced themselves from the rapper's remarks. A few hours later, the retail chain removed all Yeezys from online and store sales.
"Foot Locker, Inc. does not tolerate any form of anti-Semitism or hateful and discriminatory behaviour. While we remain a partner with adidas and carry a wide assortment of their collections, we will not endorse any future Yeezy products, and we have instructed our retailers to remove all existing products from our shelves and digital sites."
This is echoed by other companies. GAP has pulled Yeezy GAP items from its stores and closed its online Yeezy GAP website. GAP said it will work with organisations that "fight hate and discrimination".
These decisions have ripped a big hole in Kanye's net worth, according to Forbes. The loss of the agreement means Ye is no longer a billionaire. An estimated US$1.5 billion is lost to the designer due to the loss of the deal. Now, his current net worth is "only" US$400 million.
https://twitter.com/StopAntisemites/status/1583151910932336641?ref_src=twsrc%5Etfw
Update 25.10.2021
Kanye West Changes His Name to Ye
Last Monday, October 18th, 2021, a judge in Los Angeles approved Kanye West's request to legally change his name to "Ye". Without a middle name or last name.
Ye applied for the name change in August this year, hinting at the big change on Twitter back in 2018, following the release of his studio album Ye. On the platform, the 44-year-old rapper wrote, "The being formally known as Kanye West. I am YE."
https://twitter.com/kanyewest/status/1046064289944080388?ref_src=twsrc%5Etfw
At the same time, "Ye" has a religious meaning for the rapper. He told radio host Big Boy the same year, "I think 'Ye' is the most used word in the Bible, and in the Bible it means "You". So, I'm "Ye", I'm "We", it's "Us". It went from Kanye, which means the only one, to Ye, which reflects our good and bad and our confusion — just everything. It's more of a reflection of who we are as beings."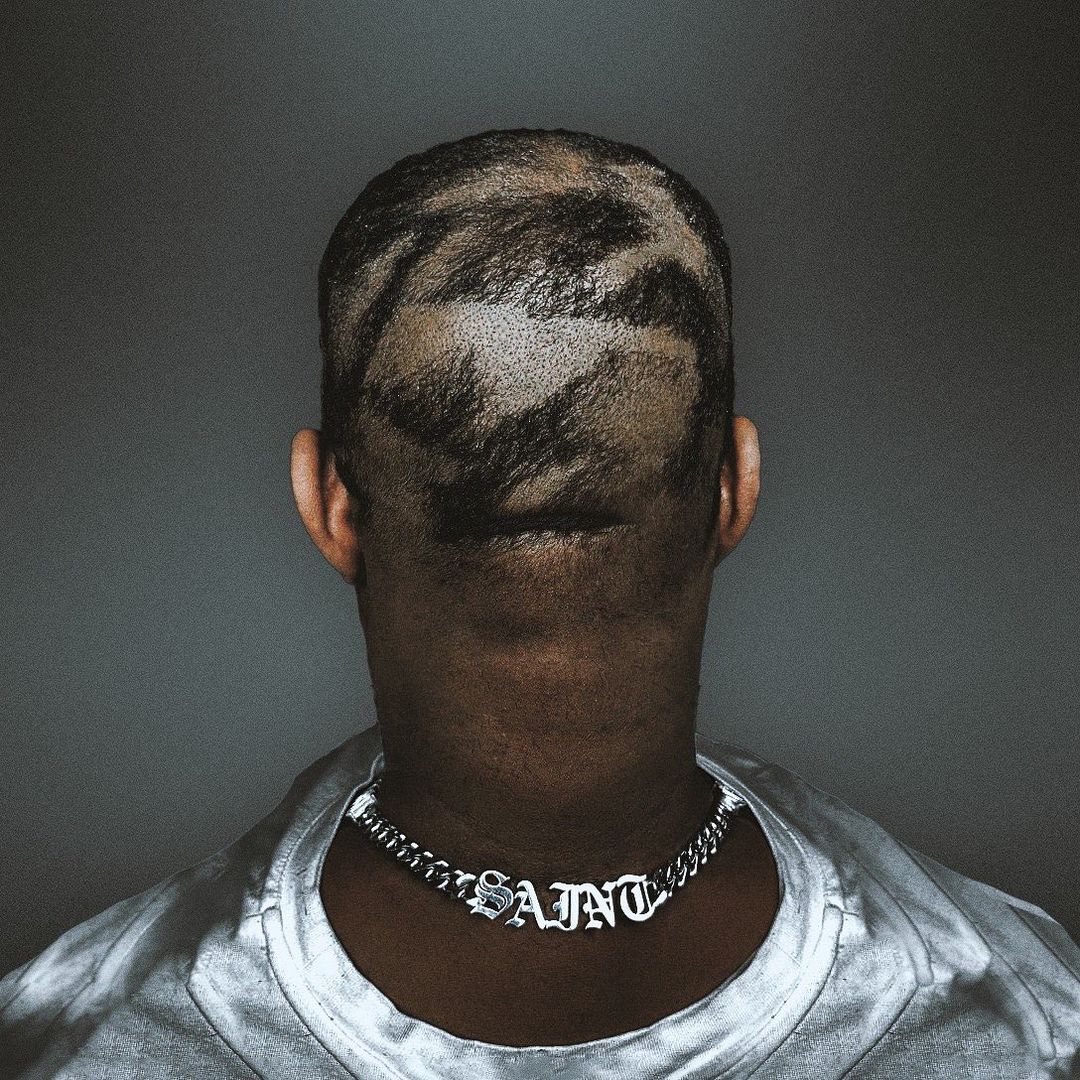 pic by @kanyewest
Update 27.04.2020
Kanye West is Finally a Billionaire
For several years now, fashion label Mogul Kanye West has been creating one Yeezy after another and these creations have helped the rapper to amass a big portion of his fortune. According to Forbes, Ye has finally reached the status of "billionaire". The magazine calculated a fortune amounting to 1.3 billion US dollars, but according to Kanye West, this is simply not true.
The world-famous Yeezy journey begins as early as February 2015. adidas and Kanye have been designing one Yeezy after another and filling our shelves with some ingenious Grails for over five years now. Yeezy sales in 2019 are estimated to be around $140 million according to sources. His assets, as well as his real estate and the G.O.O.D. record label, on the other hand, are worth "only" around $90 million.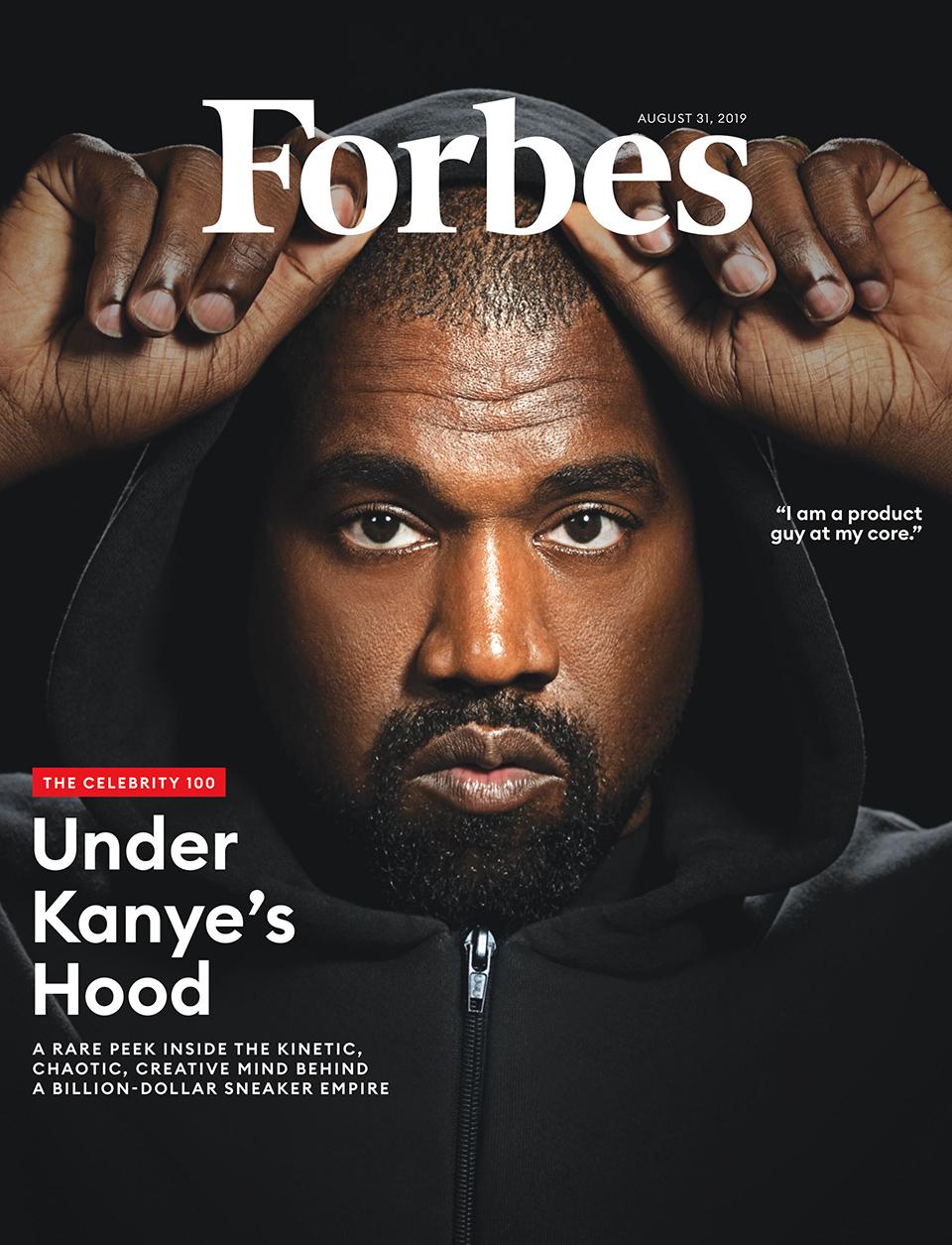 According to Kanye, however, the final sum of 1.3 billion US dollars quoted from Forbes is not correct. He wrote a note to the magazine and said, "It's $3.3 billion because nobody at Forbes knows how to count."
But how did the accusation come about and how did the most successful business magazine lose an incredible 2 billion US dollars?
Forbes itself took into account the debts as well as the liquidity of assets in its calculations. But even with net assets of 1.3 billion US dollars, the 42-year-old is still on the exclusive list of the world's richest people.
https://www.youtube.com/watch?v=JRc5VhdMiRk
Original article 01.01.2019
Kanye West
Hardly any other rapper causes as much controversy as Kanye West. This statement alone does him no justice, because Kanye is much more than just a rapper. He is, among other things, a music producer, fashion designer, entrepreneur, husband of Kim Kardashian, and was already an influencer at a time when the term itself was still unknown in this country. So, in a sense, he is in fact a real jack-of-all-trades. 
His success is often attributed to the "Kanye West effect". In short, this describes his unshakable self-confidence, his belief in himself, and his self-love, which led him to statements like, "I am so incredible and so influential and so relevant I will change things." It was precisely this exaggerated self-confidence that brought him to the forefront and brought hundreds of thousands of fans along his way.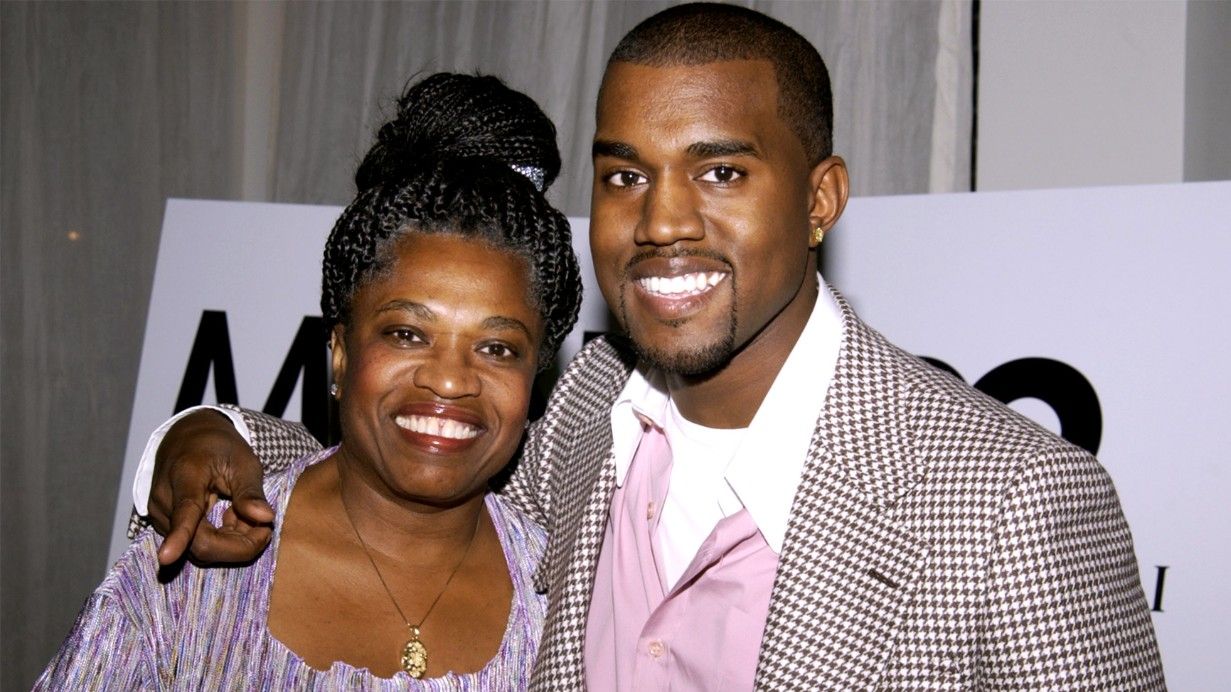 Donda West & Kanye West
Kanye West - What are His Roots?
Kanye was born in 1977 in Atlanta. After his parents divorced when he was three years old, he moved with his mother to Chicago. His father, Ray West, was a former Black Panther member and later a Christian counselor. His mother, Dr. Donda C. West, was an English professor at Clark Atlanta University before becoming his manager. 
Unlike many other rappers, Kanye did not come from a poor background, but from a middle-class home. His grades in school were mostly As and Bs.
His preference for art was evident early on, so he began writing poetry at the age of five and started rapping in the third grade. In the 7th grade, he created his own musical pieces, which he sold to other artists. At 13, he wrote a song called, "Green Eggs and Ham" and persuaded his mother to pay him time in the recording studio. It was basically nothing more than a microphone dangling from a coat hook in a basement, but Donda supported her son nonetheless.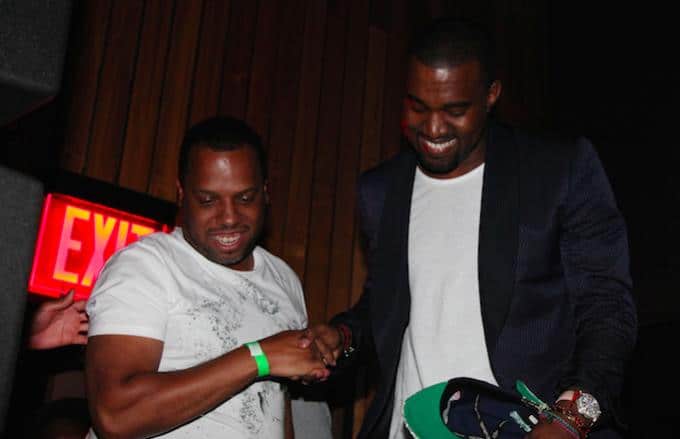 Producer No I.D. & Kanye West
Kanye West met Producer No I.D. shortly after and they quickly became friends. He then became Kanye's mentor. At 15, he had his first sampler and after Kanye finished school, he got a scholarship to Chicago's American Academy of Art. Shortly after that, however, he transferred to Chicago State University to study English. After some time, however, he realized that his dreams of making music and his full schedule could not be combined and so he stopped studying altogether.
Kanye West's Music Career
Before Kanye started rapping, he was actually a music producer for other rappers. Even today, he is still considered as one of the best hip-hop music producers because he has initiated many innovations. 
After his university time, Kanye started producing beats for local artists. These were mostly based on faster vocal samples of classic soul tracks. His first major recognition as a producer came when he produced eight songs from Grav's "Down to Earth" album. After that, he produced music for D-Dot and then for the Go-Getters, of which he himself was a part. 
For D-Dot, he mixed songs in which rappers like Nas, Eminem or Raekwon rapped. For Foxy Brown, he also produced a song from their album, "Chyna Doll". 
JAY-Z – The Blueprint
In 2000, Kanye began mixing music for artists on Roc-A-Fella Records and is often credited with reviving Jay-Z's career. For this, he mixed the 2001 album, "The Blueprint", which is considered to be one of the best hip-hop albums of all time. This helped Kanye gain significant publicity and he then became the house producer for Roc-A-Fella Records.
Kanye Wants to Rap
Although Kanye had success as a producer, he still wanted to become a rapper at heart. But, several record companies turned him down because he was known as a producer and not as a rapper. In the end, Damon Dash, then head of Roc-A-Fella Records, reluctantly signed him as a rapper.
One major factor in his breakthrough was an accident he had in October 2002. In this accident, Kanye broke his jaw and had to be closed up with wire. But, only 2 weeks later, he recorded the song, "Through the Wire", in which he processed his experience of the accident.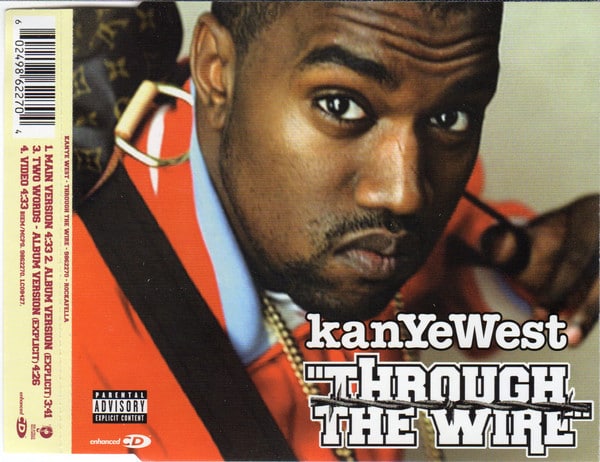 Kanye West – Through The Wire
This was the catalyst for his debut album because on the one hand, the music helped him to repress the pain, and on the other hand, he, like many other rappers, had something to tell about what he had gone through personally.  
In December 2002, he released the mixtape, "Get Well Soon..." on which the song, "Through the Wire" could be found. He also announced that he was working on an album called, "The College Dropout", whose theme was about making our own decisions, regardless of what society dictates.
The College Dropout
Originally, the album was to be released in August 2003. However, it had been leaked out months before the release date and so Kanye took the opportunity to improve the album considerably.  
Kanye West – The College Dropout
The album was finally released in February 2004 and landed at number 2 on the Billboard 200 charts. His song, "Through the Wire", which he recorded with his jaw wired, remained at #15 on the Billboard Hot 100 charts for 5 weeks. The album's second single, "Slow Jamz", even reached #1.  
The album was very well-received by critics and Kanye West received 10 Grammy nominations for it, from which he took home the award for Best Rap Album. At the same time, he founded the label GOOD Music, on which he signed No I.D. and John Legend.  
Through his success with this album, his sampling technique of soul beats was quickly copied. But, he started to feel too dependent on this method and thought of something new for his next album.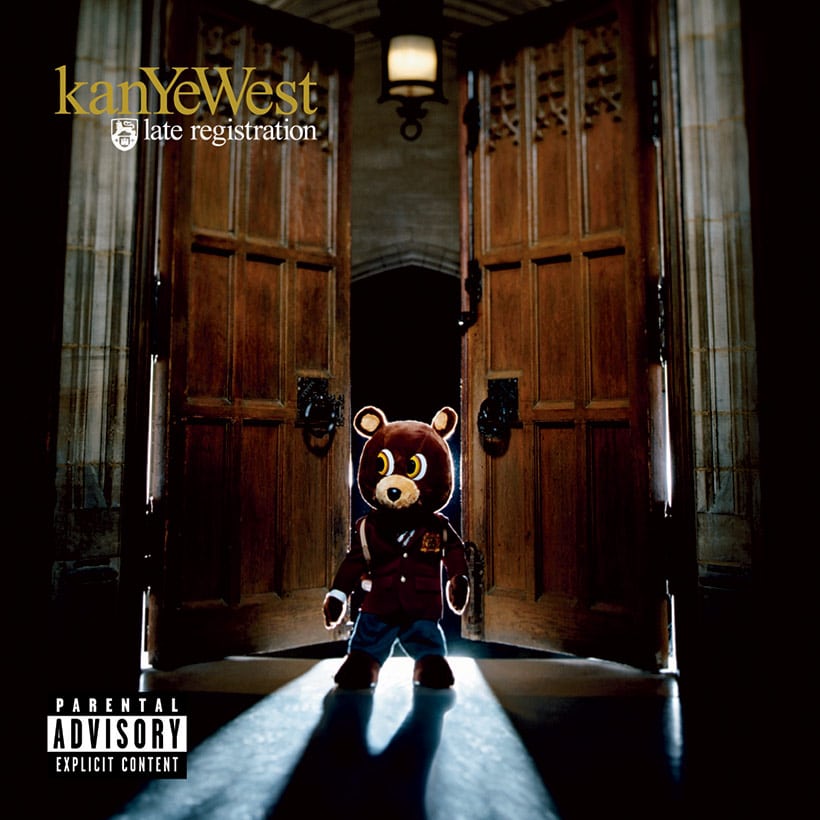 Kanye West – Late Registration
Late Registration with Orchestra
For his next album, he invested 2 million dollars to book a string orchestra for his songs. Together with the film music composer Jon Brion, he produced the tracks for this album.
"Late Registration" was released on August 30, 2005 and sold over 2.3 million copies by the end of the year. It was described by industry insiders as the only major successful album of the fall season—a season that was usually plagued by declining sales. This album also won the Grammy for Best Rap Album.
Conventional Hip-hop is Challenged
For his next album "Graduation", Kanye drew inspiration from many different genres. So, he looked at artists like U2, Led Zeppelin, Bob Dylan, and Johnny Cash to make his lyrics more profound and the music more suitable for big stage performances.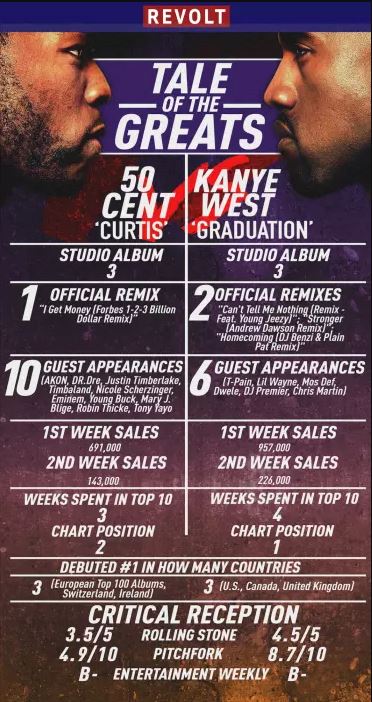 Kanye West vs. 50 Cent
The release date of the album coincided with 50 Cent's "Curtis". So, it was a neck-and-neck race between traditional gangster rap and new, more emotional rap with alternative influences.
The result was that Kanye's "Graduation" sold 957,000 copies in its first week and entered number one on the charts. His single, "Stronger" became a hit and also reached #1, contributing to the revival of disco/electro music of the late 2000s.
It was an impressive and formative moment in the history of hip-hop, as his atypical rap album sold much better than the gangsta rapper's 50 Cent. He was, therefore, instrumental in paving the way for rappers who were not attached to the classic gangster cliché.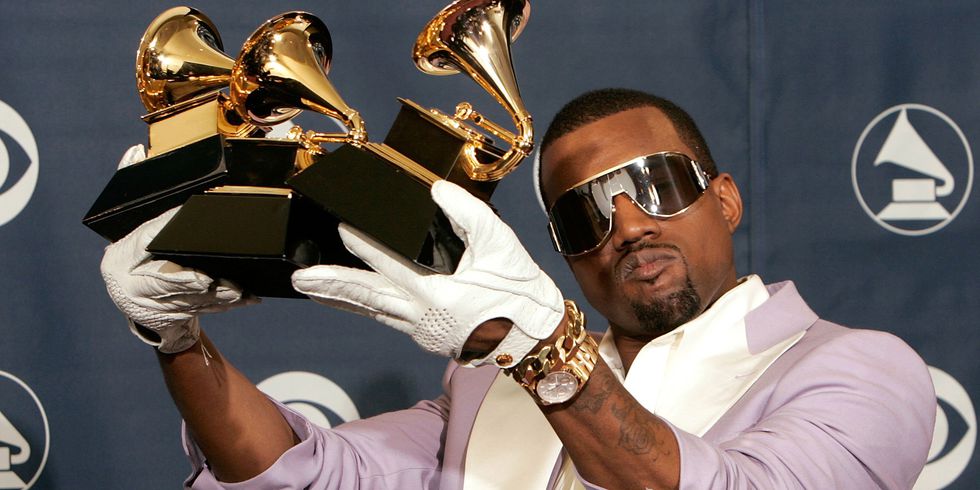 Kanye's Legacy in the Music Industry
Kanye then produced more albums and his next album, "808s & Heartbreak" again had a big impact on the genre. The album contained many vocal passages, something not so typical for a rap album, in which Kanye used auto-tune.
He performed the lead single, "Love Lockdown" for the first time at the 2008 MTV Music Awards and critics were amazed by the unusual production style. Nevertheless, the singles from this album also landed back at number 3 and 4 in the Billboard Hot 100 charts. Kanye showed that you can also take creative risks during production.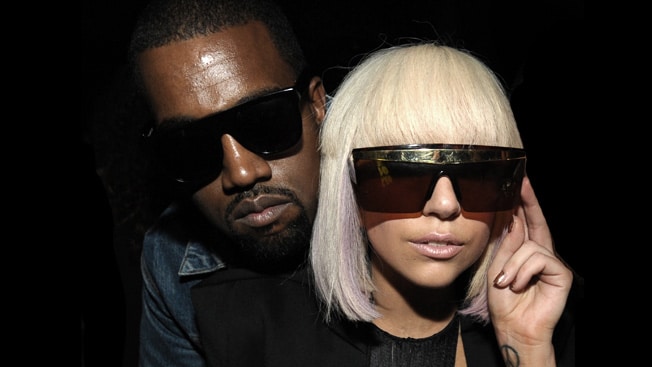 Kanye West & Lady Gaga
A total of four more albums followed, of which the next album, "My Beautiful Dark Twisted Fantasy" again received a Grammy for Best Rap Album. All in all, he has received 21 Grammys for his music so far. Kanye is also one of the most successful musicians of all time with 132 million albums sold, which puts him in the same category as Frank Sinatra, Metallica, and U2. He is also, along with Lady Gaga, the only solo artist whose first three albums have all been nominated for a Grammy for Best Album of the Year.
Kanye as Fashion Designer
Kanye not only has ambitions as a rapper, but he is also very much involved as a fashion designer. Already in September 2005, he announced that he wants to launch his own fashion line. He worked on it for four years until he finally rejected the idea.
Nevertheless, in 2009, he launched his first YEEZYs together with Nike. They were undoubtedly a big success and you can read everything in detail in our article about YEEZY. Click here for the article about YEEZY.
Kanye West Yeezy Red October
In the same year, he also designed a shoe line for Louis Vuitton, which he presented at Paris Fashion Week. He also designed shoes for Giuseppe Zanotti and BAPE—his famous College Dropout Bapestas.
In autumn 2009, he did an internship with his friend, Virgil Abloh at the Italian fashion brand Fendi. But, instead of designing real fashion, Kanye revealed in an interview that they made funny JPEGs on the computer and were just happy to have a keycard. Still, the then managing director said that he was impressed with the new wind the two of them brought to the studio.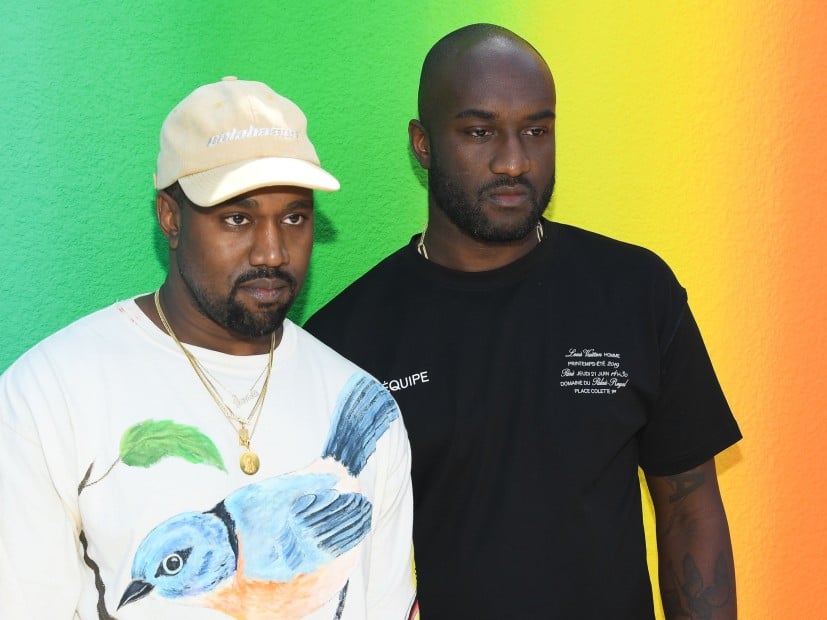 Kanye West & Virgil Abloh
In 2011, he presented his fashion brand for women, DW Kanye West, at Paris Fashion Week. Some artists supported him in his fashion, but the general perception was a mixture of both positive and negative. His second fashion line, which he presented at Paris Fashion Week in 2012, was much better received.
At the same time, it should not be forgotten that Kanye has a loyal following. In 2013, in collaboration with APC, he launched a white T-shirt for $120. The result? After only a very short time, all shirts were immediately sold out!
Kanye West Designs Sneakers
In 2015, the first YEEZY Boost was launched and the beginning of a long partnership began. At the same time, Kanye also launched his first YEEZY Season fashion line, which was introduced at the same time as the YEEZY Boost 750.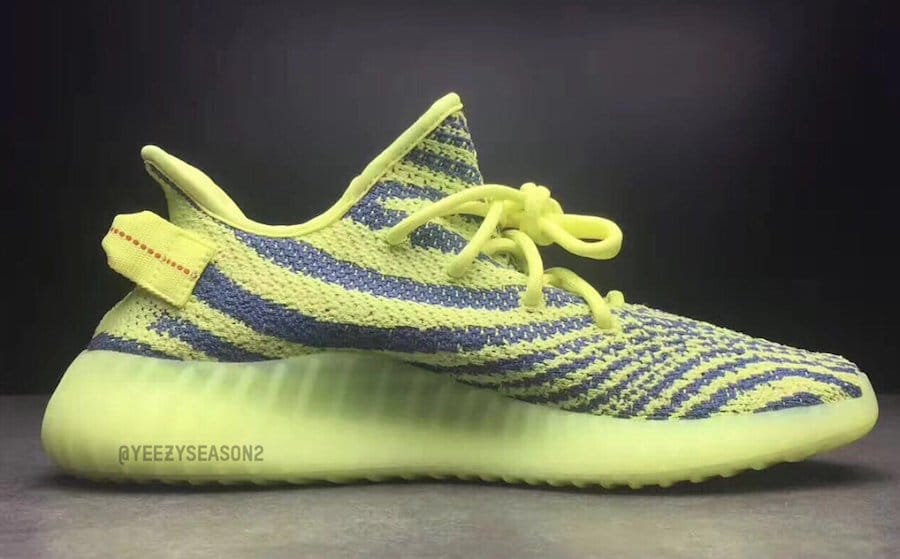 Kanye West Yeezy Boost 350 V2 Semi Frozen Yellow
More YEEZY Boosts followed along with more YEEZY fashion pieces. The shoes met an unbelievably good response from sneakerheads and especially from resellers. All in all, 8 seasons of the YEEZY Season fashion line have been released so far, and shoes from the adidas x YEEZY collaboration are without a doubt among the most famous sneakers in the world.
Together with his wife Kim Kardashian, he founded a fashion line for children called, "Kids Supply" in May 2017. The brand makes children's clothes that are not normally available for this age group. Examples of this are variations of designer pieces or jackets inspired by Rei Kawakubo, the founder of Comme des Garçons.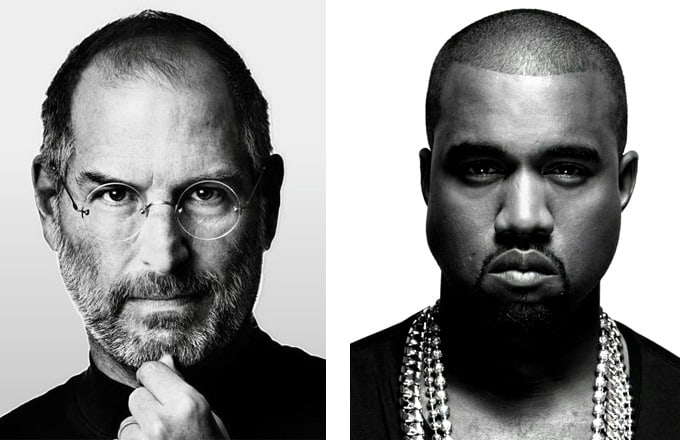 Steve Jobs & Kanye West
The Next Steve Jobs
Kanye founded his company DONDA in 2012, named after his mother Donda West. The company's goal is to create creative content. But, what exactly happens there remains under lock and key. Kanye's job title at the time of the founding, however, is that he wants to pick up where Steve Jobs left off: a comparison he would also later make with his YEEZY sneakers.
Although he is already successful with fashion, music, and DONDA, Kanye always finds new areas of interest to explore. Because of his world-famousness, it is not difficult for him to get smaller film roles. For example, he has starred in an episode of the series, "Entourage", as well as in the movie, "The Love Guru".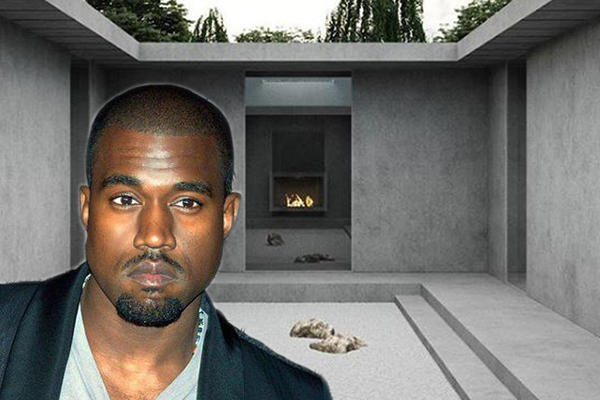 But, his latest venture is architecture. As early as 2013, he already told the world of his interest in it, which he explained in more detail during a visit to the Harvard Graduate School of Design. Five years later, after the success of YEEZY, he announced that he would start an architectural company called, "YEEZY Home".
The first design was also briefly introduced and includes a concept for pre-fabricated houses for social housing, created in collaboration with designer Jalil Peraza.
Review of Kanye West
Of course, any article on Kanye West would be incomplete if it did not report the many controversies that Kanye had created throughout his career.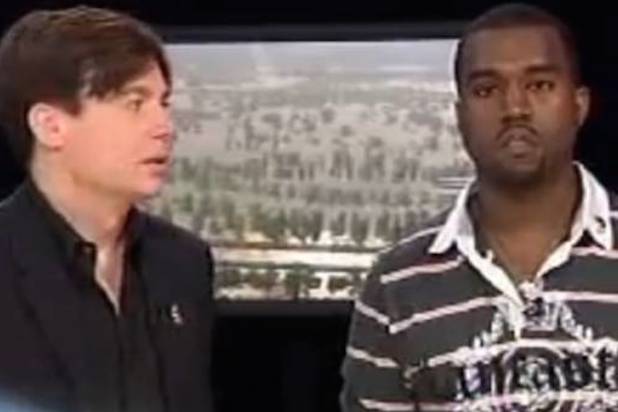 One of Kanye's most famous stunts is his speech at a benefit concert for the victims of Hurricane Katrina. He and Mike Myers were then given ready-made scripts, but instead of following them, Kanye said exactly what was on his mind. He ended the message with the words, "George Bush doesn't care about black people."
Kanye apologized years later for this statement, which Bush described as one of the lowest points in his career. West still did not have the greatness he has now and was too focused on himself back then, trying to find a way to make room for his own anger.
A more recent example comes from last year when he said that those 400 years of slavery were self-chosen. He justified it by saying that it was impossible that in those 400 years, not enough people stood up against their oppressors. For West, they were simply trapped in the concepts in their minds, so they gave themselves to it.
Kanye later realized that this was not a part of the reality of history and corrected himself by saying it was only his "non-historical" opinion. However, Kanye doesn't apologize by far for all of the statements he makes.
He sees himself as a mouthpiece for free speech and therefore, there will be many more such statements to come. From a certain perspective, they are understandable, but oftentimes they sound rather uncalled for in the minds of a large number of people.
Kanye West - Love Him or Hate Him
It's really a phenomenon with Kanye: either you love him or you hate him. His statements and actions can surely divide people into two camps—the ones who agree with him and the ones who think of what a jerk he is.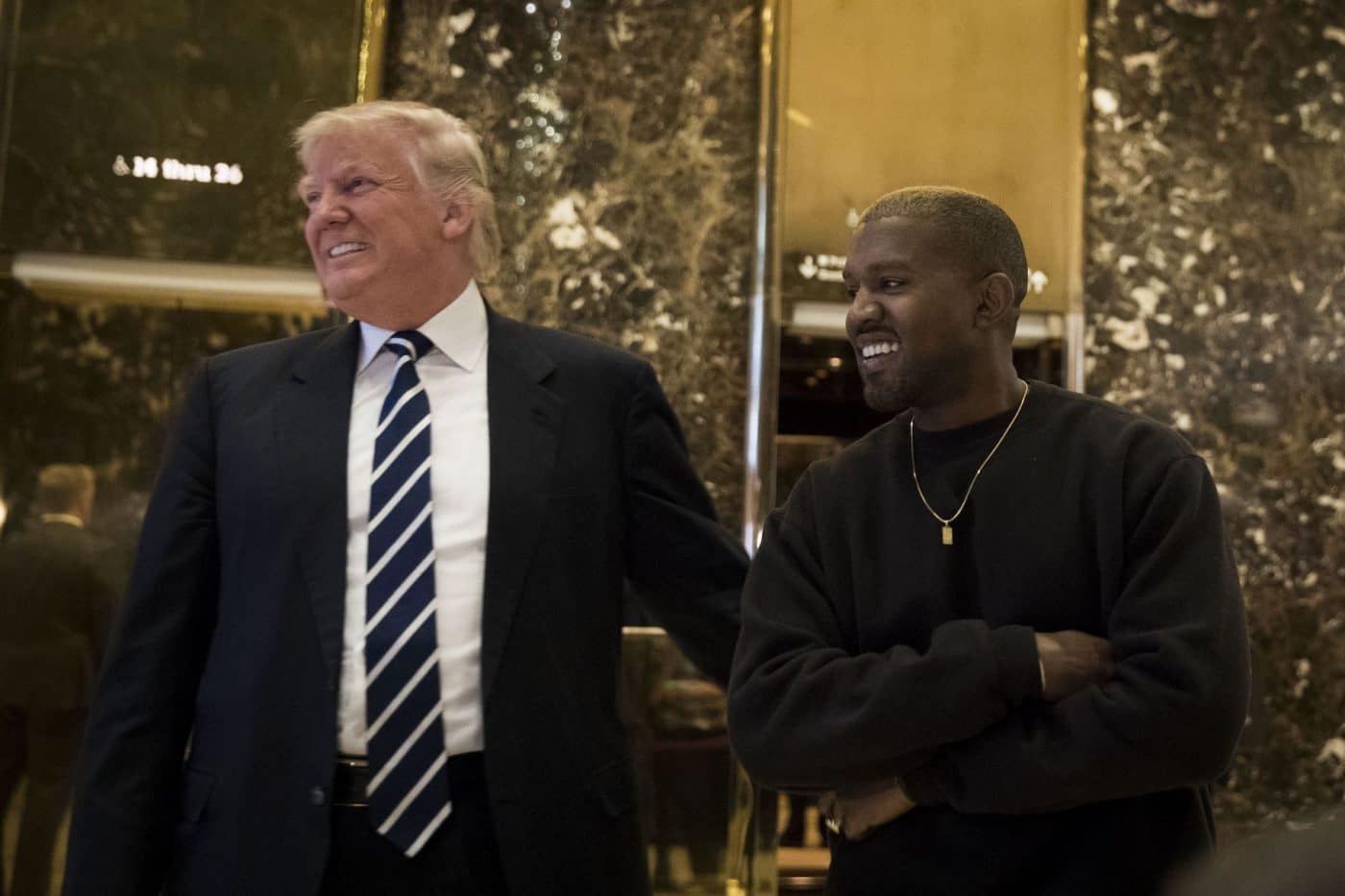 Donald Trump & Kanye West
Nevertheless, one must acknowledge his role and influence when it comes to both the music and fashion industry. He has taken hip-hop out of the gangsta rap cliché and has made a significant contribution to the fashion world of today with his YEEZYs.
Kanye West is such a remarkable personality and he doesn't shy away from making his candid statements known. The YEEZYs will surely be with us for a while and with YEEZY Home, Kanye now also enters the sphere of architecture. We can remain curious as to what else Kanye has to offer us. Until then, freely following Kanye's motto, we should bring more love into the world, because with love, we can conquer everything.