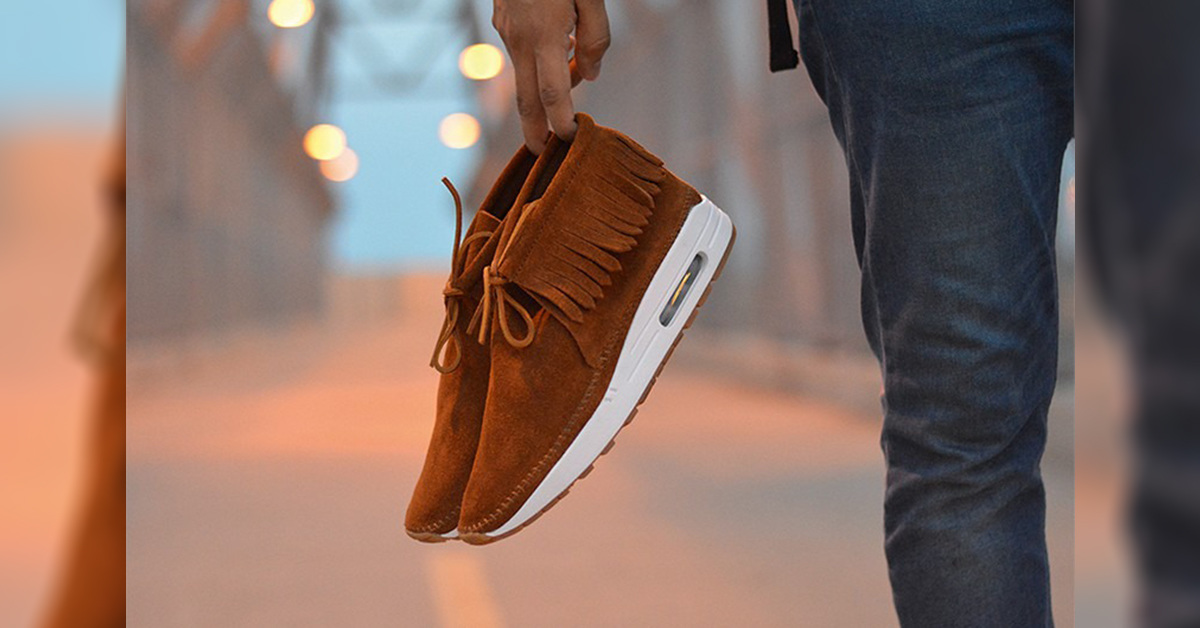 Exclusive Interview With Randy the Cobbler
The down-to-earth work of a cobbler has certainly seen better days than the 2000s. It seems that outside the business world, hardly anyone wears traditional leather shoes anymore, let alone has them repaired - and most sneaker collectors just seem to own too many pairs to ever really wear them out. Randy Lucas therefore calls himself "Randy the Cobbler", not without pride: the 26-year-old from Tempe, Arizona, comes from a family of shoemakers and is taking his craft to the next level. He's a master of modern footwear - and has the Instagram pictures to prove it.

Can you sum up in a few words what you do with sneakers and other shoes?
I would rather say what I don't do with them! We - our shop is a family business - do everything with shoes, from renovation and shoemaking to prototyping and design.

How did you - a "cobbler" by profession - get the idea to work with sneakers?
Customers kept asking me about it and I was hesitant at first. I had always worked with traditional hard-bottomed leather shoes, but once I started with sneakers, I never looked back. It took me a while to get used to the synthetic materials, polyurethanes, EVA soles and so on.

How long do you generally work on a pair of shoes?
That depends entirely on what we do with the footwear. Simple alterations like edging or soling can take about a day. Making shoes can take a few days, while prototypes and designs can take months before the final result is ready.

Where do you get the ideas for your work, what inspires you?
Ideas come from everything I have experience in - the shoe repair business, college courses or trips to the local sneaker shop. Inspiration can come from all the different shoes I see, the customers I meet and talk to, and even the media I use while working, like radio or TV.
Are there other custom tailors or shoemakers in the shoe industry that you follow and respect?
My father of course - he brought his profession of shoemaking to the US from Guatemala 25 years ago and is the main reason I'm in the profession.
As for customisers, Dom, The Shoe Surgeon. I like what he does and he's the only one I know who does similar work to us.
Do you follow the sneaker scene in general?
I try to, but there's just so much going on that it's hard to keep up. Usually my work and my clients keep me up to date with new releases, styles, colours, trends or materials.

Why does most of your work related to sneakers seem to be inspired by Nike or at least based on Nike soles?
I really only wear Nike, and it seems to be the same with my clients. They are familiar with the shoes, the silhouettes and the almighty Swoosh. With the return of the hype around adidas, I'm starting to see new projects that incorporate their parts, especially the Boost technology.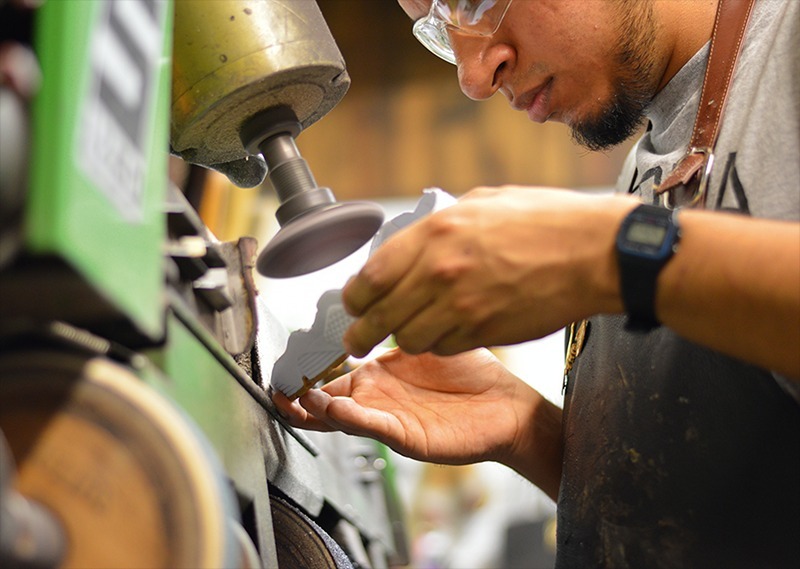 Why are there hardly any women's shoes in your IG pictures - is there simply no interest among ladies to have shoes customised?
I have done a handful of projects for women, but the sneaker scene seems to be dominated by men. It's interesting because in the actual shoe repair industry, it's mostly women's shoes.

What has been your favourite pair in your work so far?
It has to be the Pure Boost Moc Hybrid. It was done in collaboration with Manor Shoes in Phoenix, Arizona. We auctioned it off for charity, with the proceeds going to Kicks for Kids, an organisation that supports kids who need new shoes. It was a fun and rewarding experience.

Jillionaire from Major Lazer wears your moccasins with pride. Are there any other celebrities in your client list you could tell us about?
Jillionaire was the first celebrity I approached for a collaboration. It was very exciting to meet him and fellow Major Lazer Walshy Fire in person at the handover of the shoes in Arizona. Since then, athletes, musicians, designers and influencers have contacted me. But everything is still ongoing, so you'll have to keep an eye on IG.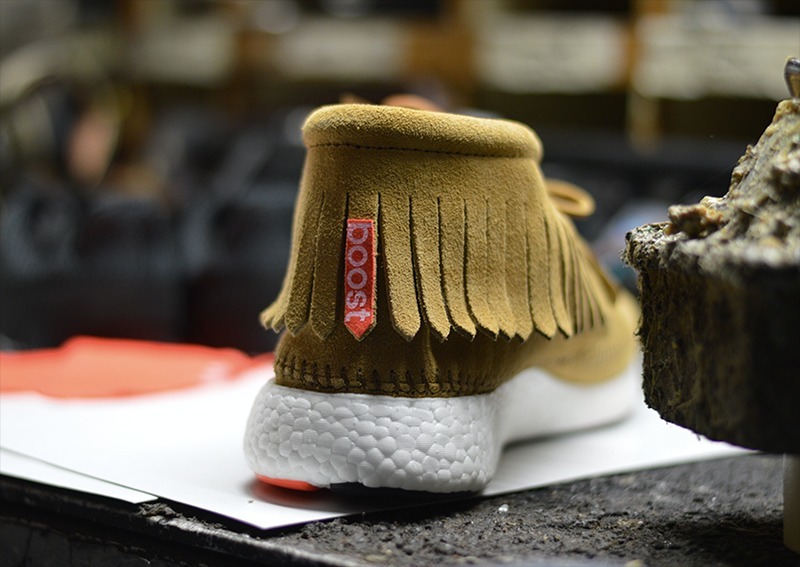 How often do clients approach you with certain ideas - and how often do you have to politely decline, due to time constraints or because it's unlikely?
Orders and ideas come in every day, and at the moment I'm booked up for months. That's my biggest limitation, because with shoes, just about anything is possible!

What sneaker would you like to work on that hasn't been finished yet?
I'm a fan of Nike classics, so I would love to work on a classic like the Daybreak, Marathon or Internationalist.

Who would you like to work with - a brand, a designer or someone else?
In terms of brands, it would be Nike or adidas - there's just more technology and endless possibilities to explore. Vibram makes a lot of the sole products I use, so it would also be incredible to work with them on an official project.

For a designer, it would have to be JBF. I haven't worked with him yet, but I respect what he does and how far he has taken his craft.

Would you like to see some of your ideas taken up by brands and produced for a wider market?
That's actually happening, I'm currently working with some shoe companies to give design input and collaborate with them - I'm really looking forward to it!

What advice would you give to someone who wants to work with shoes like you do?
Start with the basics! Everyone wants to go straight to the fun stuff, but I started with shoe repair. By repairing you become familiar with shoe construction and what works and what doesn't. You get an eye for design in terms of colours, styles, silhouettes, materials and trends, and you also learn about the machines and tools of the trade.