Family Comes First with This Nike Dunk Low
Update 26.10.2021
Not only have the official photos of the Nike Dunk Low "Siempre Familia" been released, but a first release date has also been announced. In other regions, the special Dunk will already drop on October 29th. Here in Europe, unfortunately, no date has been given yet, but we will keep track and inform you in case of a drop.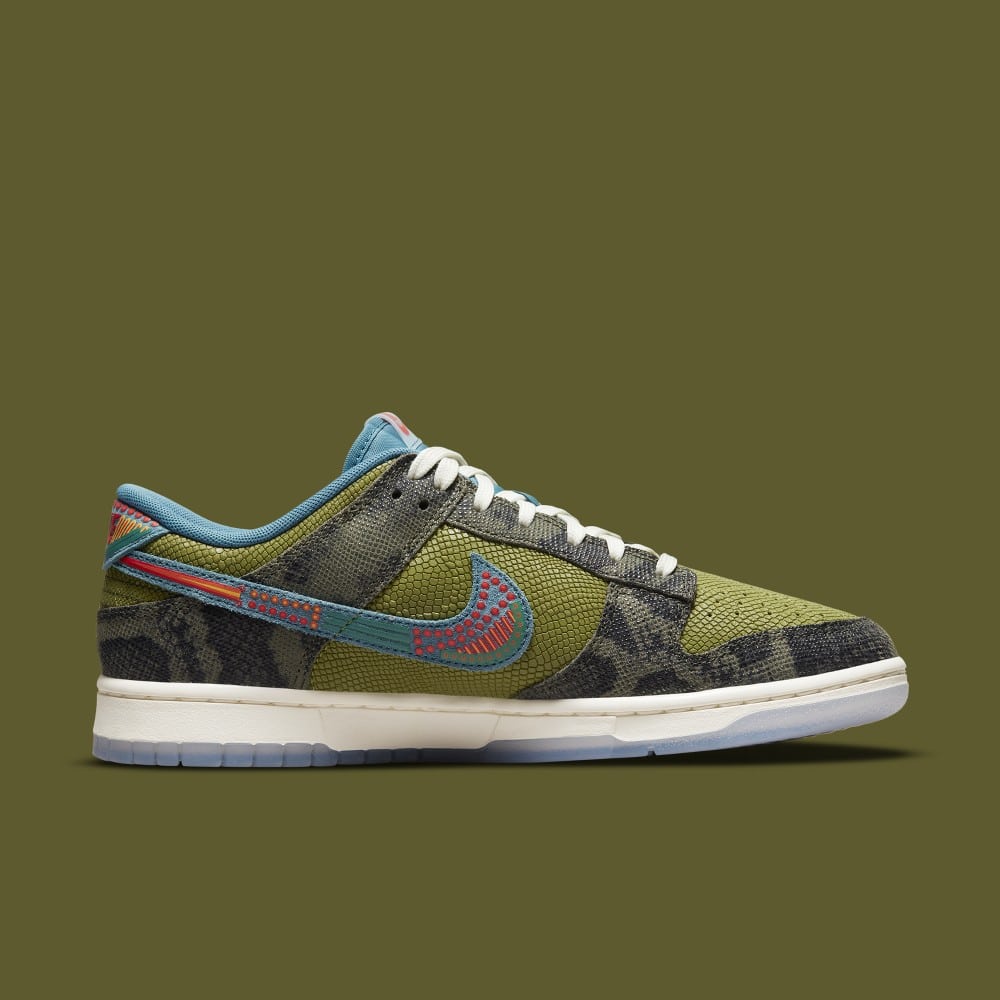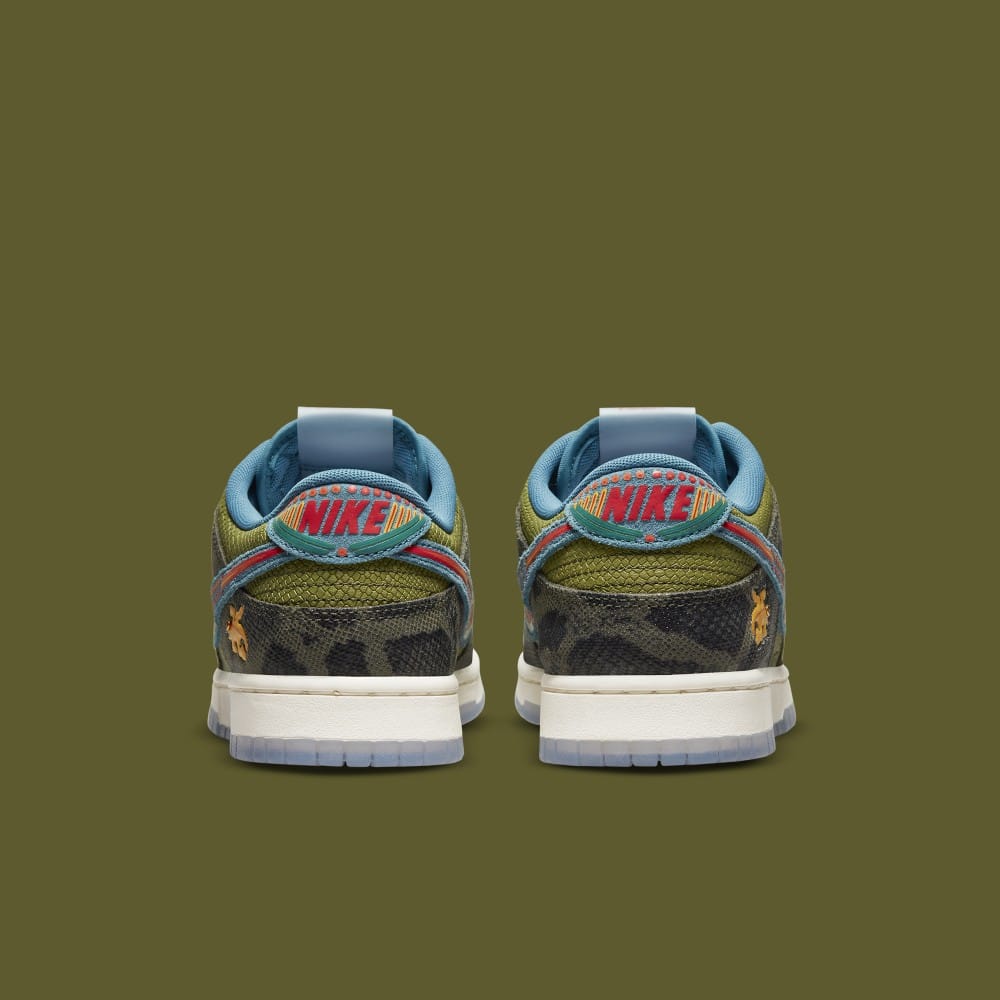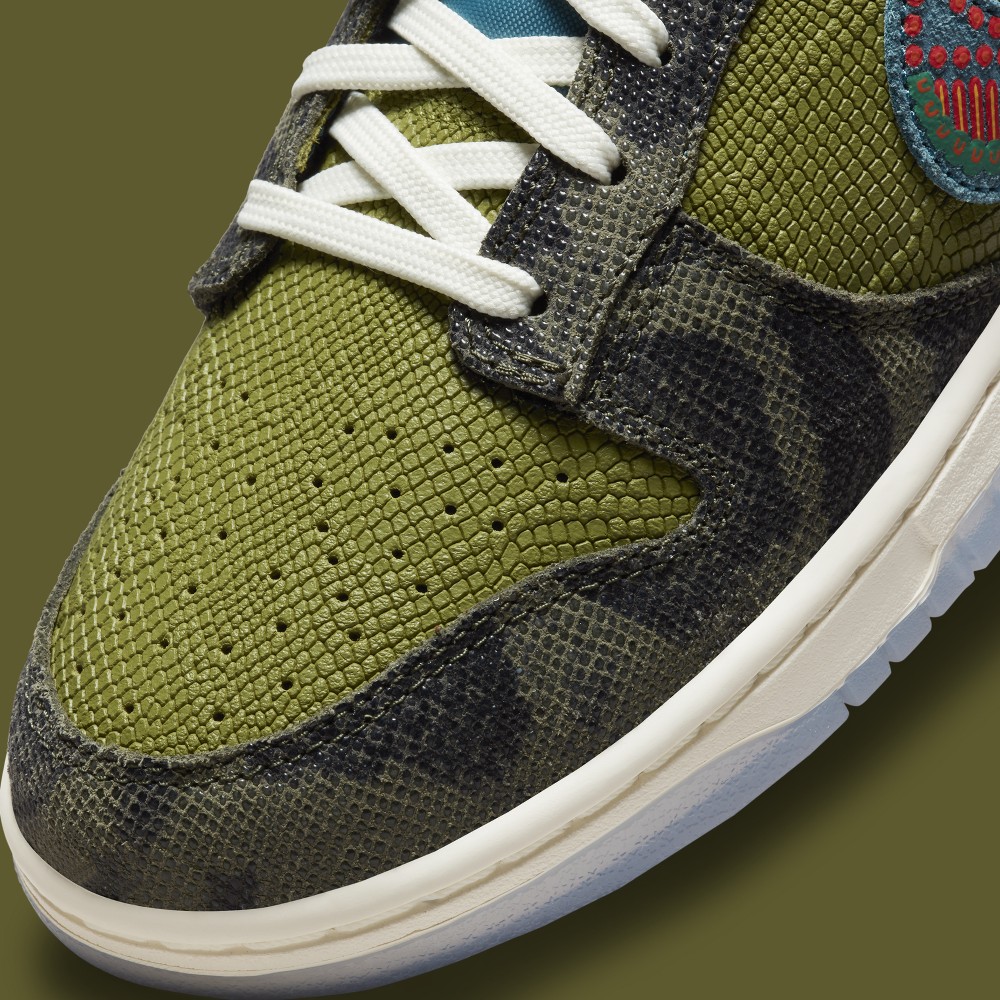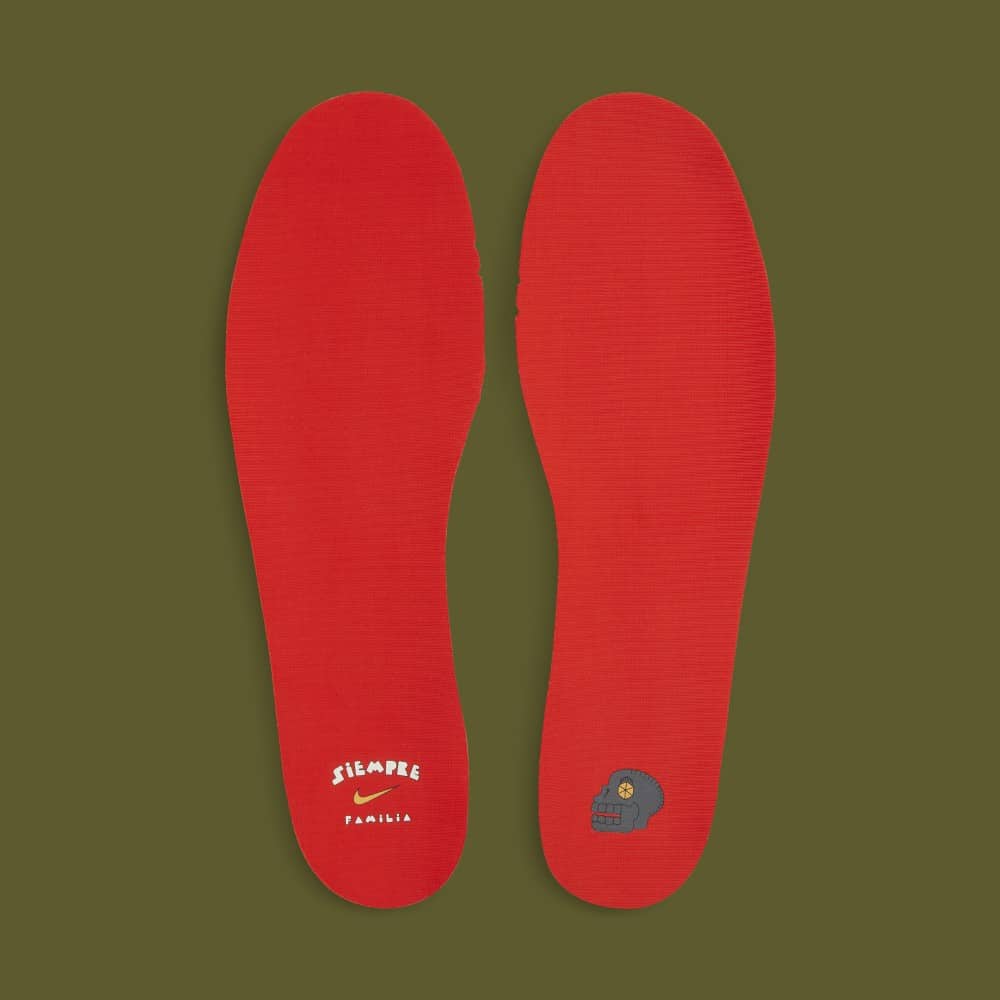 Original article 07.07.2021
Nike is putting more focus on the Dunk this year, continuously releasing new colourways for both the low- and high-cut versions of the shoe. Now, the label with the Swoosh is turning its attention to Latin America and implementing a family-oriented guiding principle in quite an interesting way.
The overall design of the shoe focuses on a reptilian aesthetic. The base is made of faux green lizard skin with lots of little scales, while the overlays come in black snakeskin. The Swooshes and the heel tabs have a special pattern that is strongly reminiscent of the indigenous peoples in Latin America. The insoles have a "Siempre Familia" print, which means "Always Family".
In addition, a small yellow lizard is placed in the heel area of the shoe, which is drawn in a slightly more abstract way. A white midsole in combination with a transparent outsole completes the look of this special release.
Details of the Nike Dunk Low "Siempre Familia"
Unfortunately, only unofficial photos of the Nike Dunk Low "Siempre Familia" are available so far, but they already give us a very good look at the shoes. However, there is still no sign of a confirmed release date. If something changes, we will, of course, inform you immediately.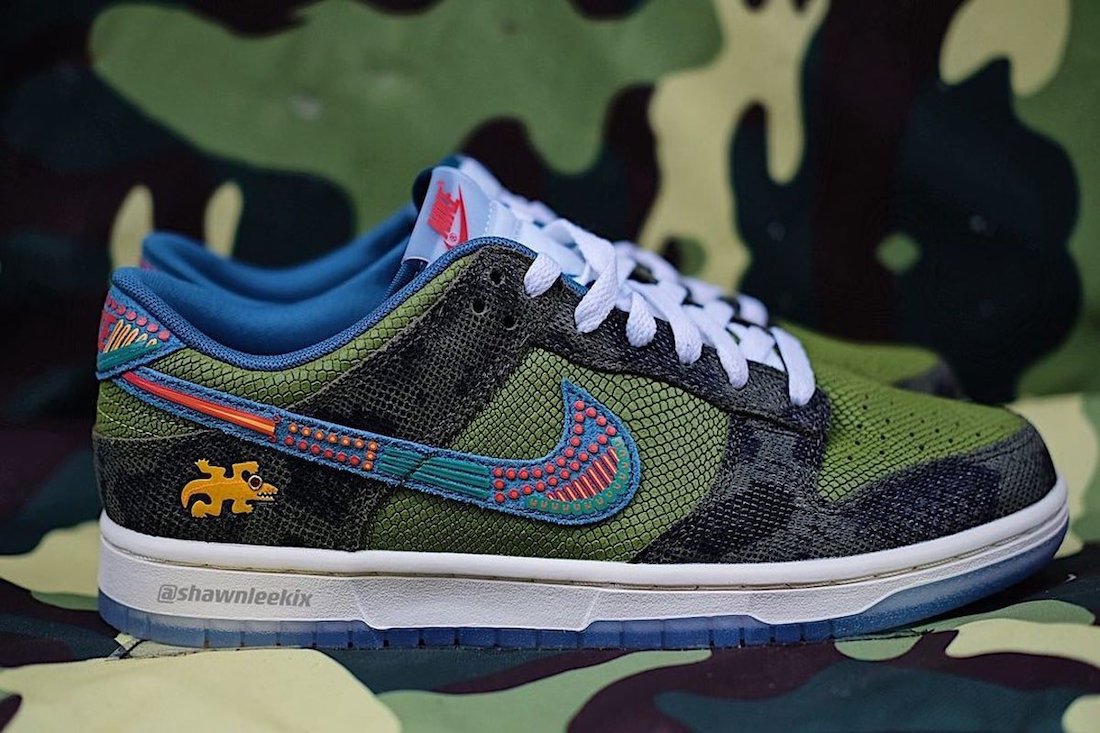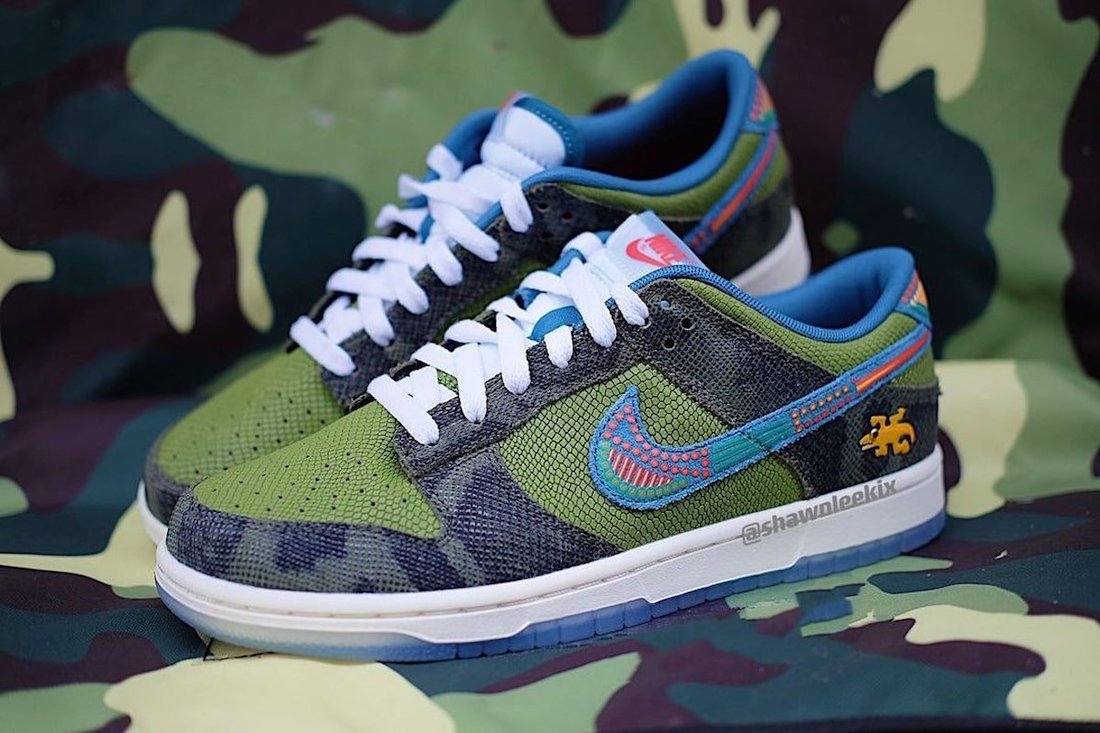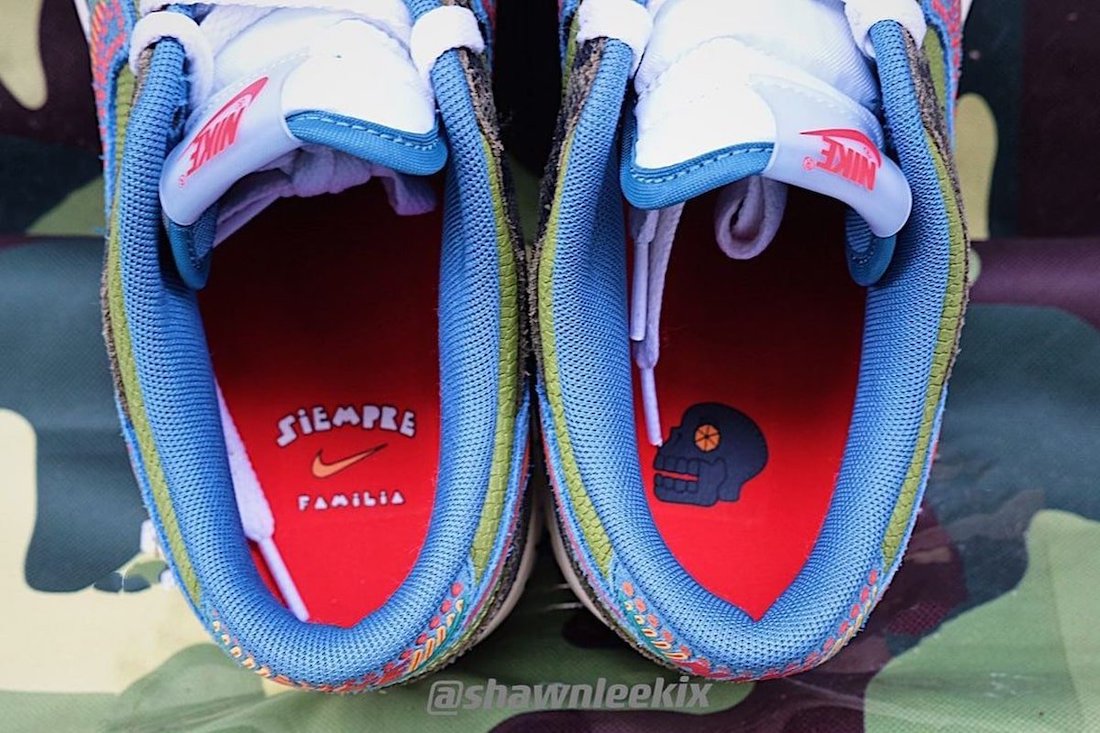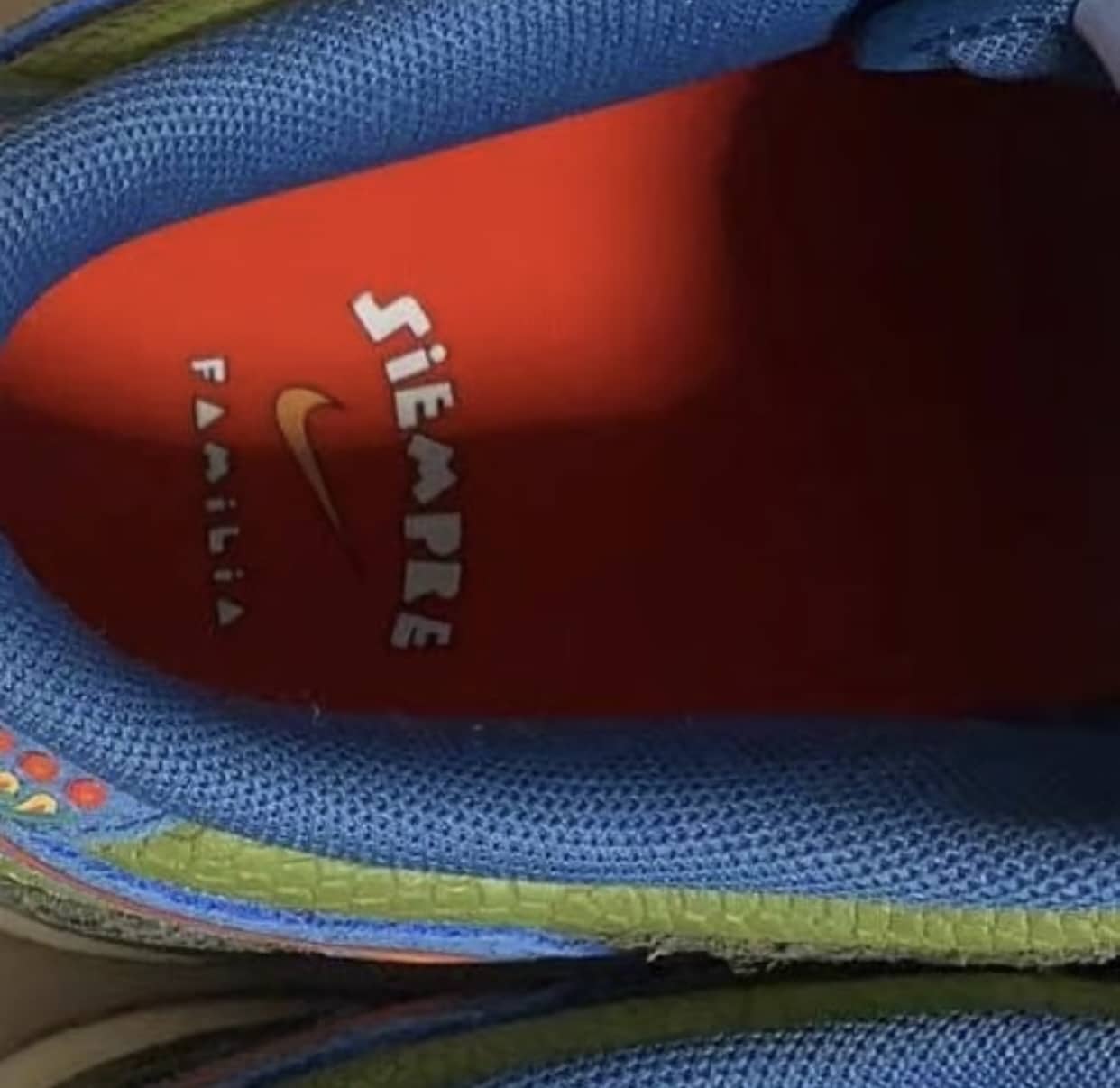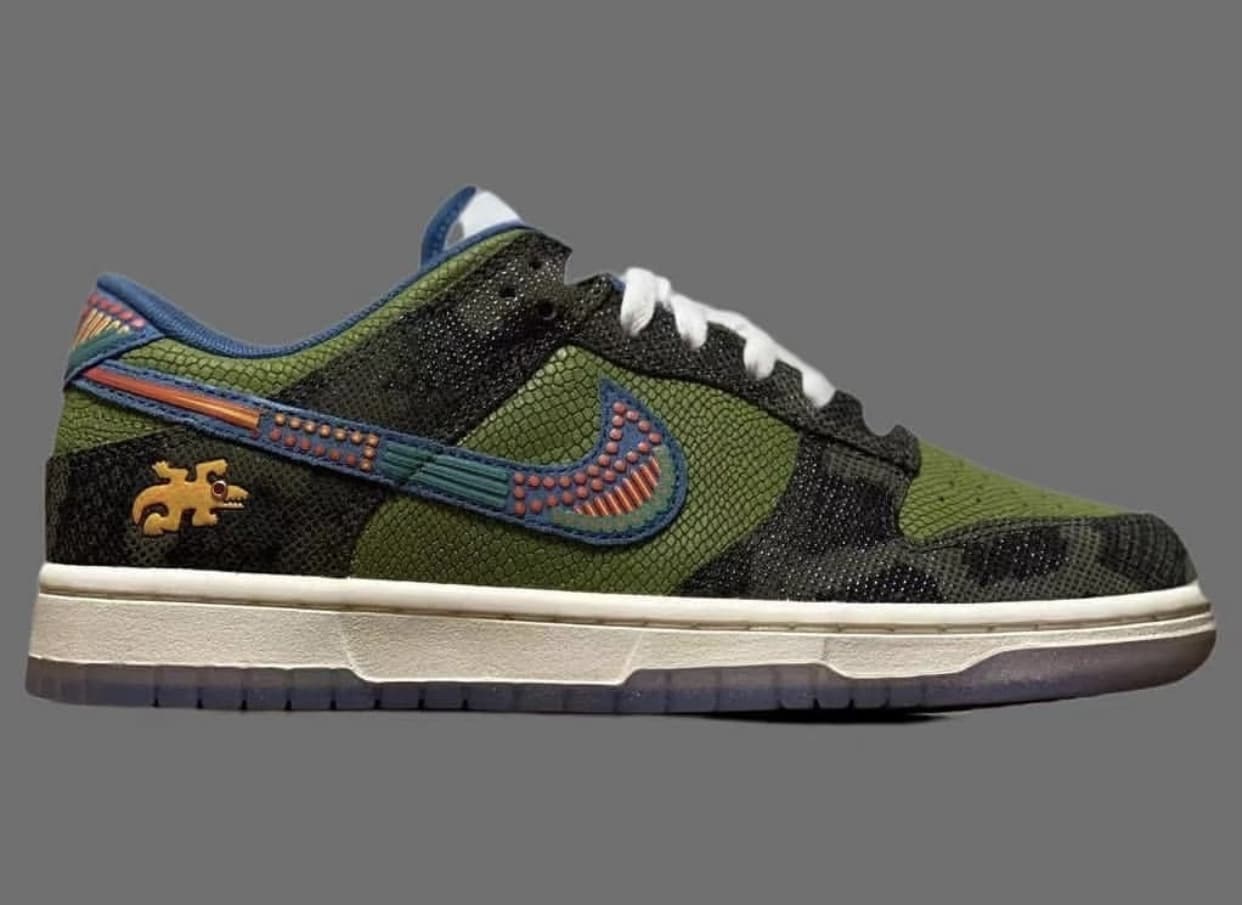 pics by @shawnleekix @wavegod_thelegend