GOLF WANG x Converse Chuck 70 "Flames" Now for 100€ at Converse
Update 08.07.2021
The GOLF WANG x Converse Chuck 70 "Flames" is still online at Converse. Check out the latest collab from the dream team and shop the sneaker directly at the label for 100€. You can find the link here.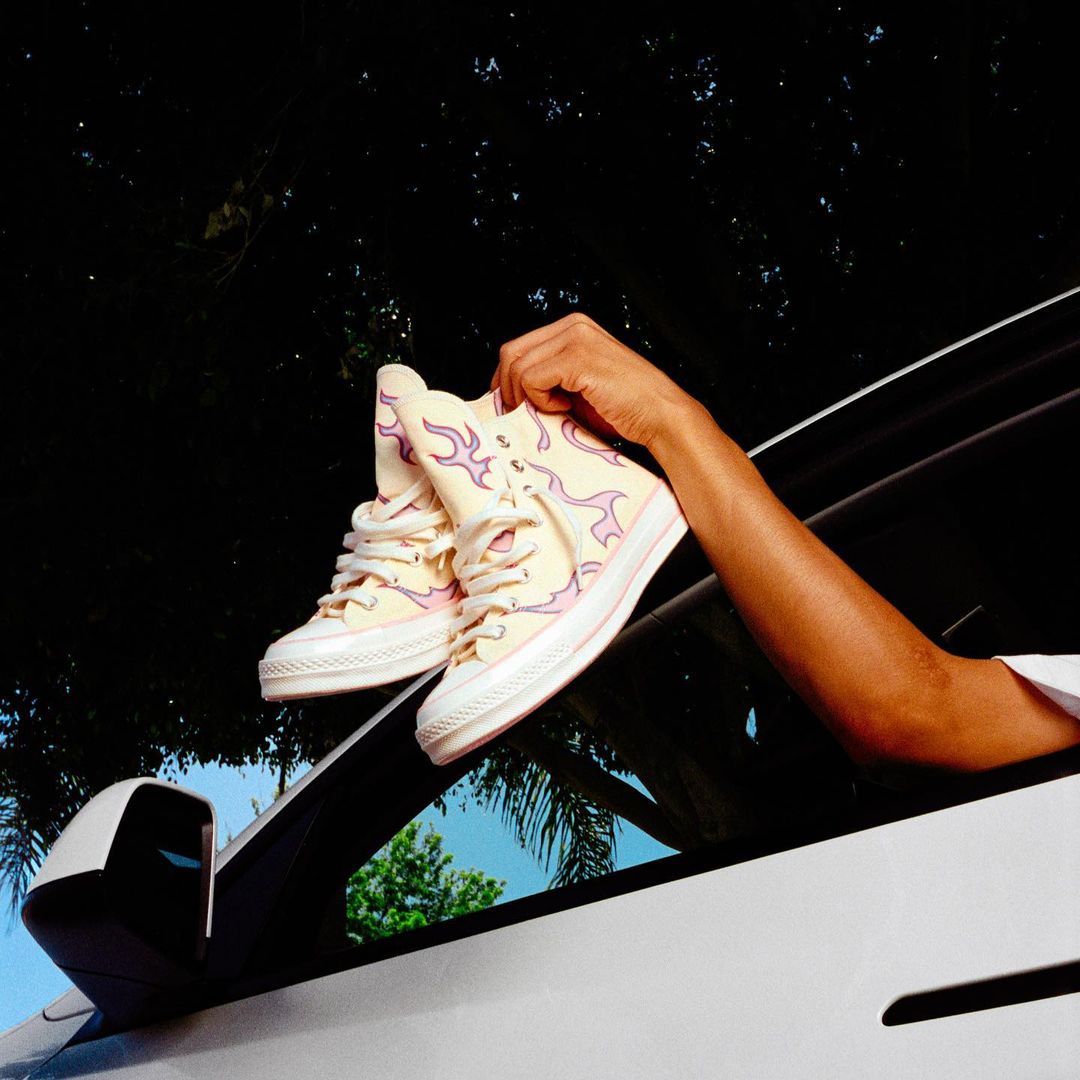 Original article 30.06.2021
Having just released his sixth studio album a few days ago, Tyler the Creator is now turning his attention back to his GOLF le FLEUR* collection in collaboration with Converse. The two partners have already released a number of shoes together, which are particularly striking because of their colourful look. After three years together, they still continue to surprise us with innovative designs.
Although Tyler the Creator has already used a variety of models for his unusual ideas, one particular model always returns as the basis for the collaboration. The Chuck 70 High has been used several times as a canvas for crazy motifs. In 2019, flames were used on a blue upper — almost reminiscent of a Hotwheels car. After two years, the two partners have now decided on a similar motif again, this time using different colours.
Tyler calls his latest creation "Yellow Flame", which is, of course, immediately obvious at first glance. The classic silhouette gets a cream-coloured upper, which is completely adorned by pink, blue, and magenta flames. Additional pink accents are placed on the stripes of the midsole, as well as the rubber stamp on the heel. The signature All-Star patch is found on the inside of the shoe, while double branding on the insole completes the overall look.
Details of the GOLF le FLEUR* x Converse Chuck 70 High "Yellow Flame"
Unfortunately, we don't have any confirmed release information of the GOLF le FLEUR* x Converse Chuck 70 High "Yellow Flame" yet. However, it is strongly expected to be released in July at Converse and selected retailers. We'll keep you posted!