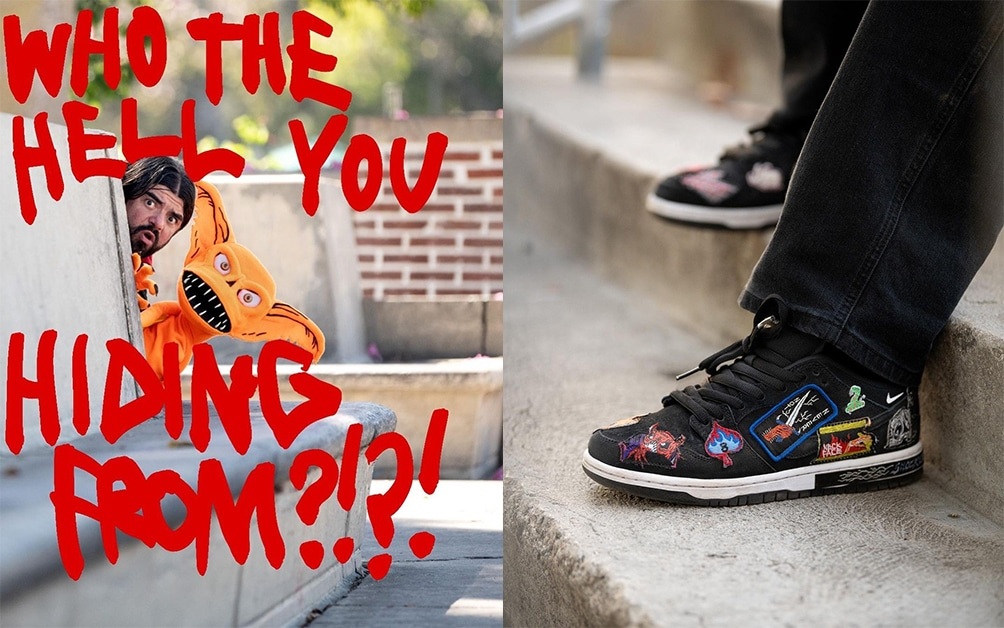 Halloween 2022: Neck Face Gives the Nike SB Spooky Graphics
Update 21.10.2022
The Neckface x Nike SB Dunk Low has now been confirmed for October 27th. Unfortunately, there will be no online drop as the sneakers will simply be released at local skate shops. However, you can shop the Dunk on reseller platforms like StockX. You can find the link here.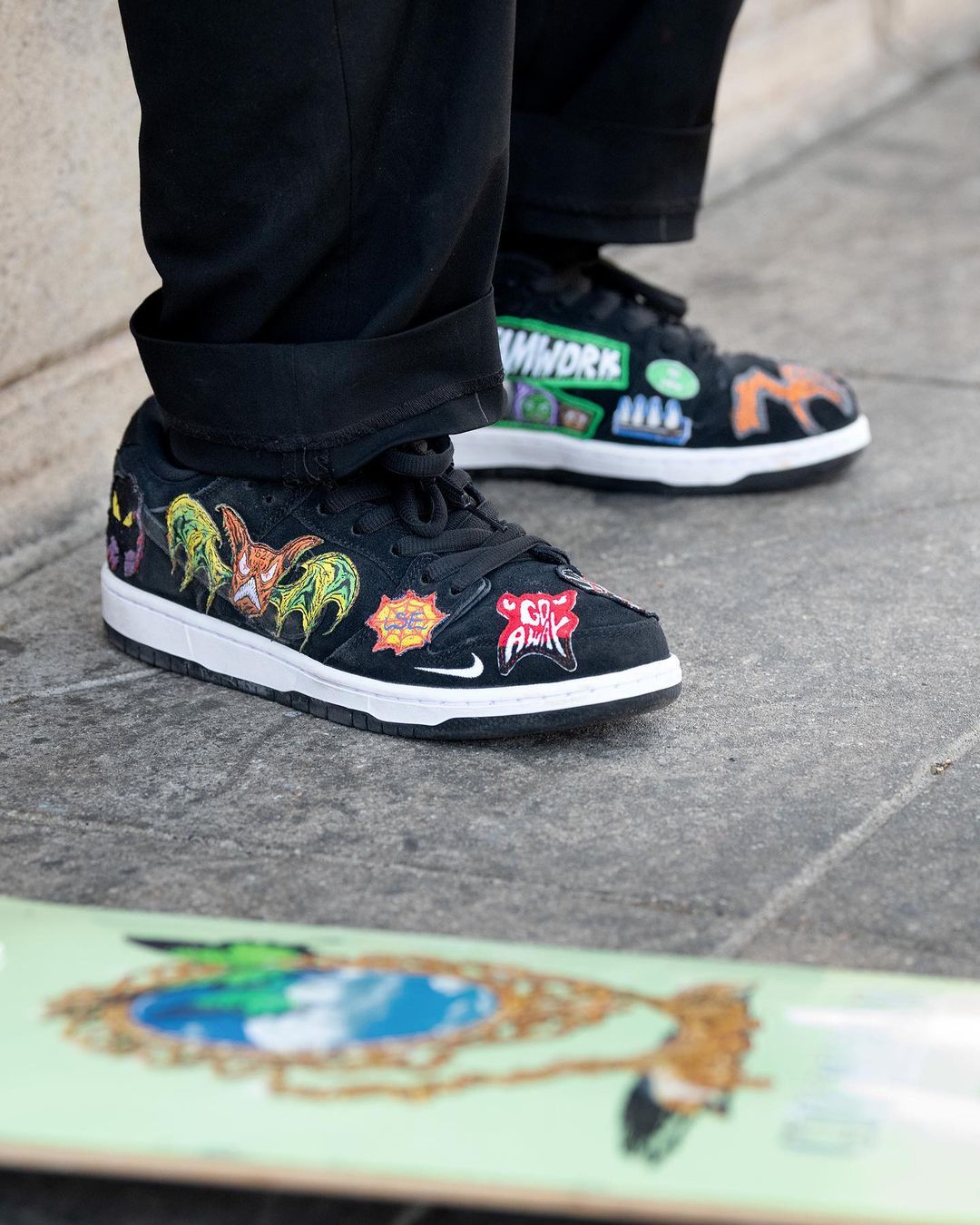 https://www.instagram.com/p/Cj8kwviPEQx/?utm_source=ig_embed&utm_campaign=loading
Update 08.08.2022
The official images of the Neck Face x Nike SB Dunk Low are finally online after several months. Nike still hasn't given a release date, but the drop is supposedly set for October.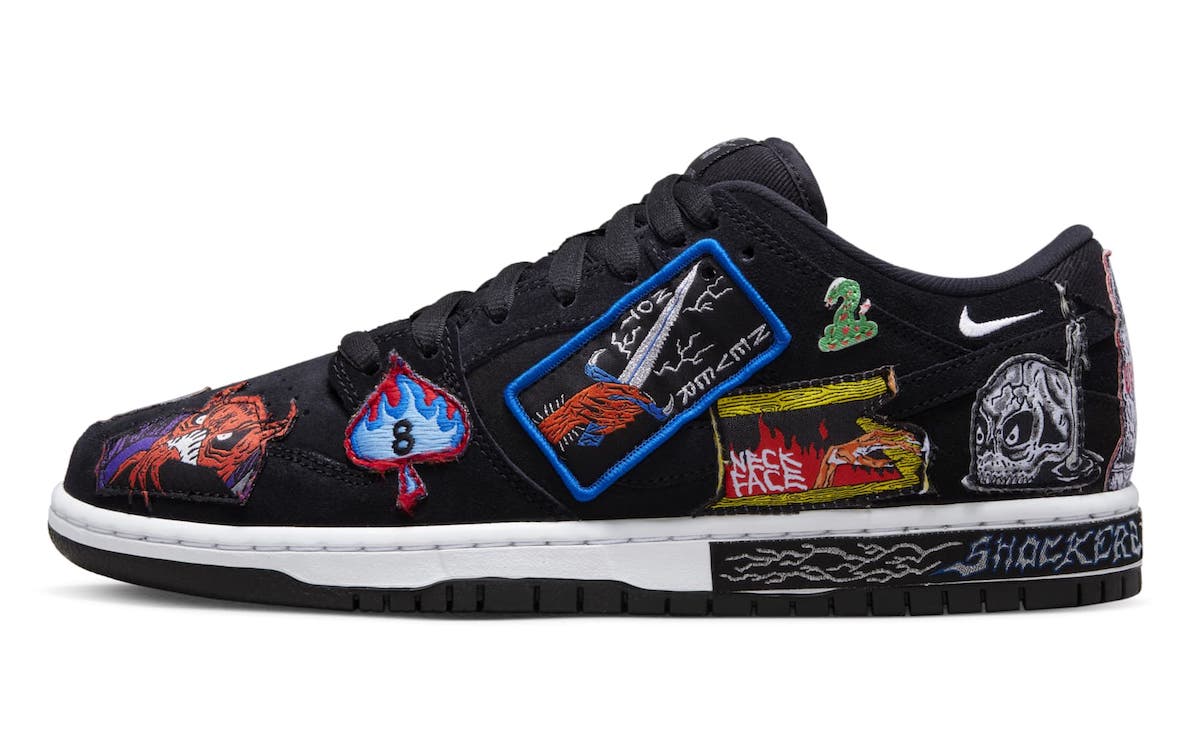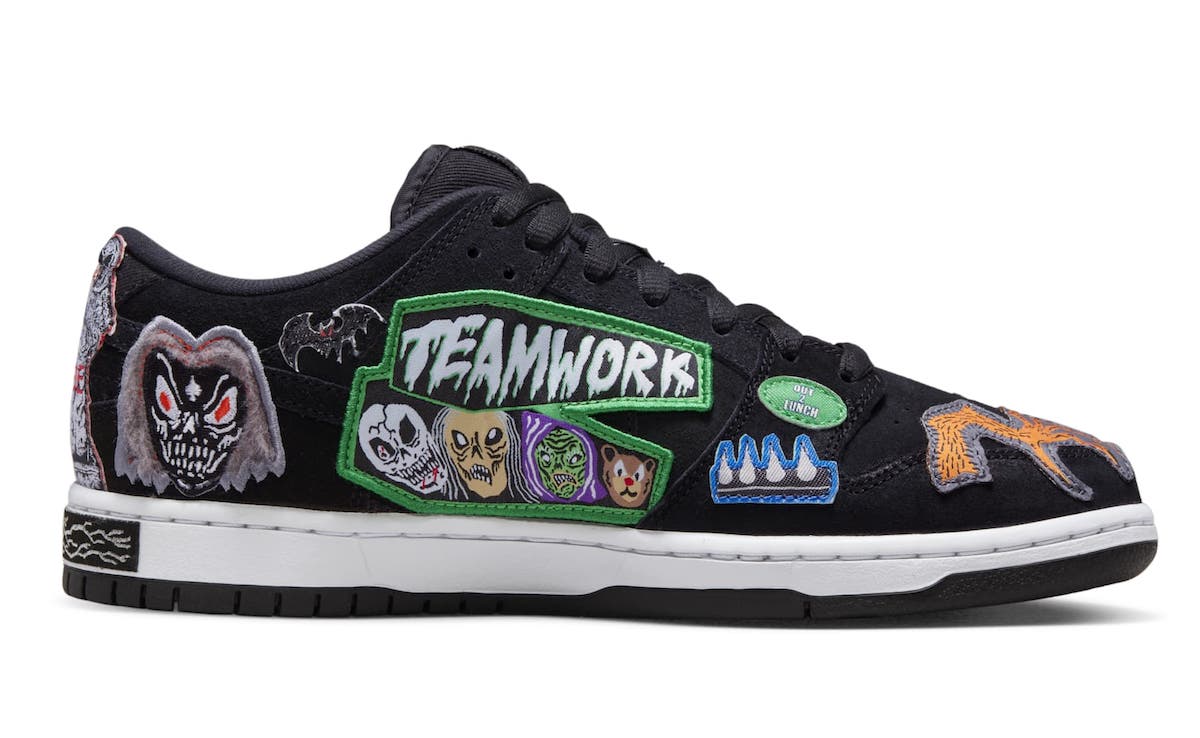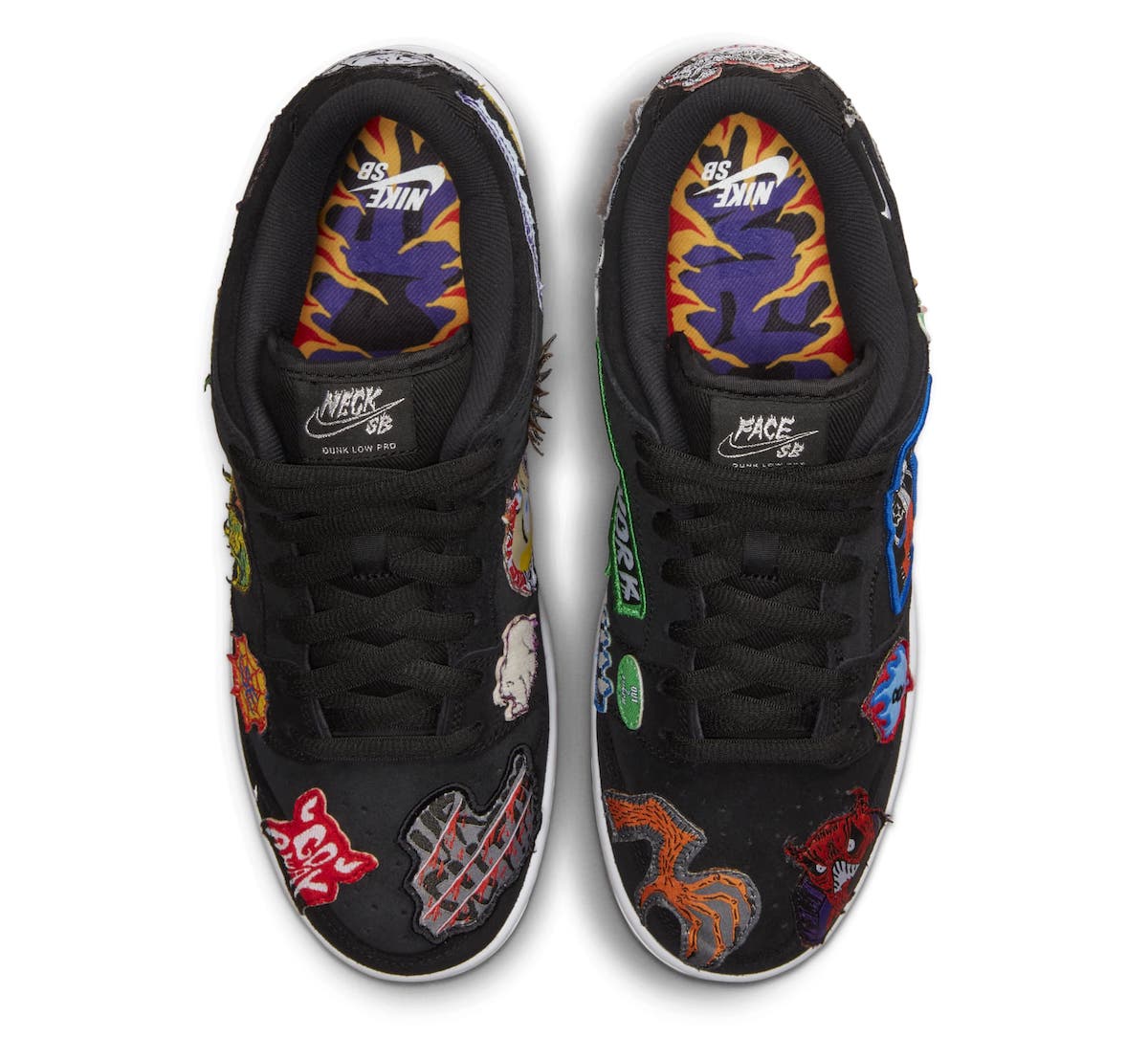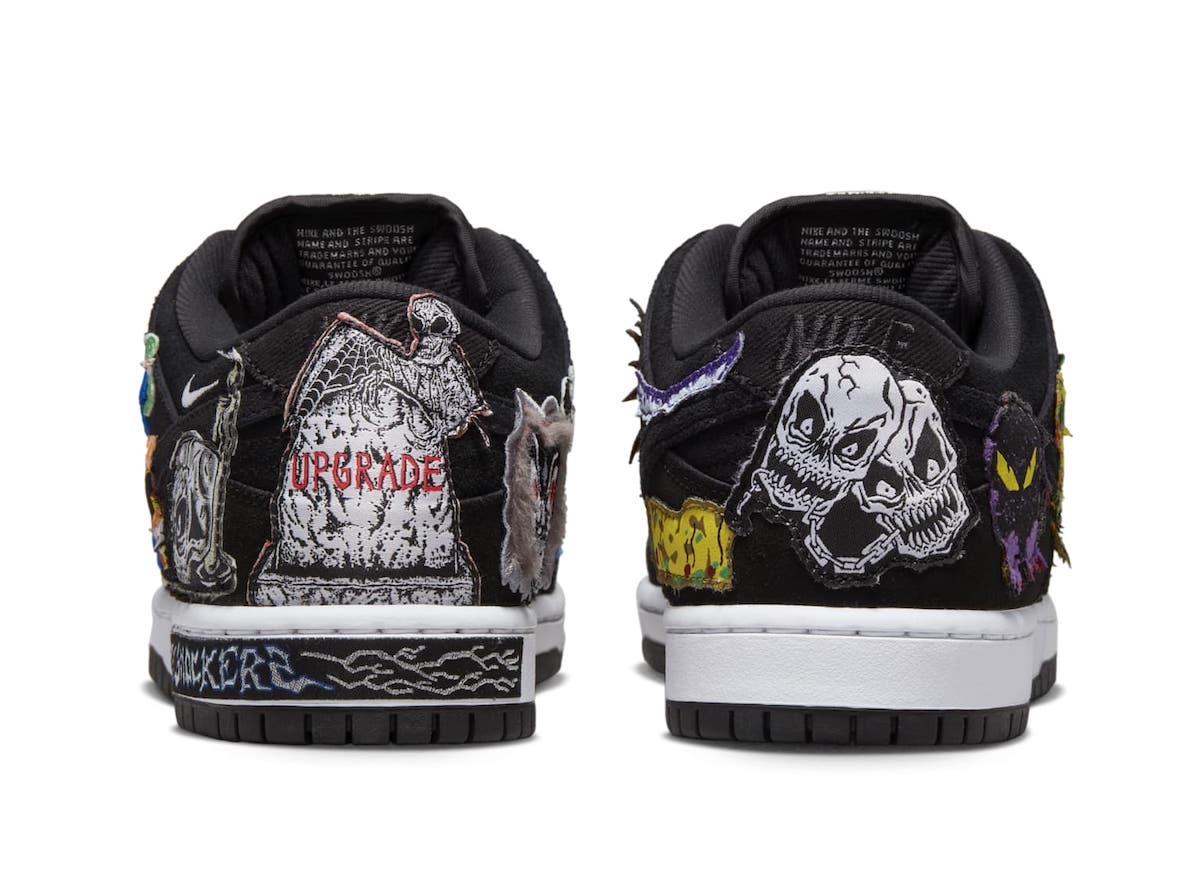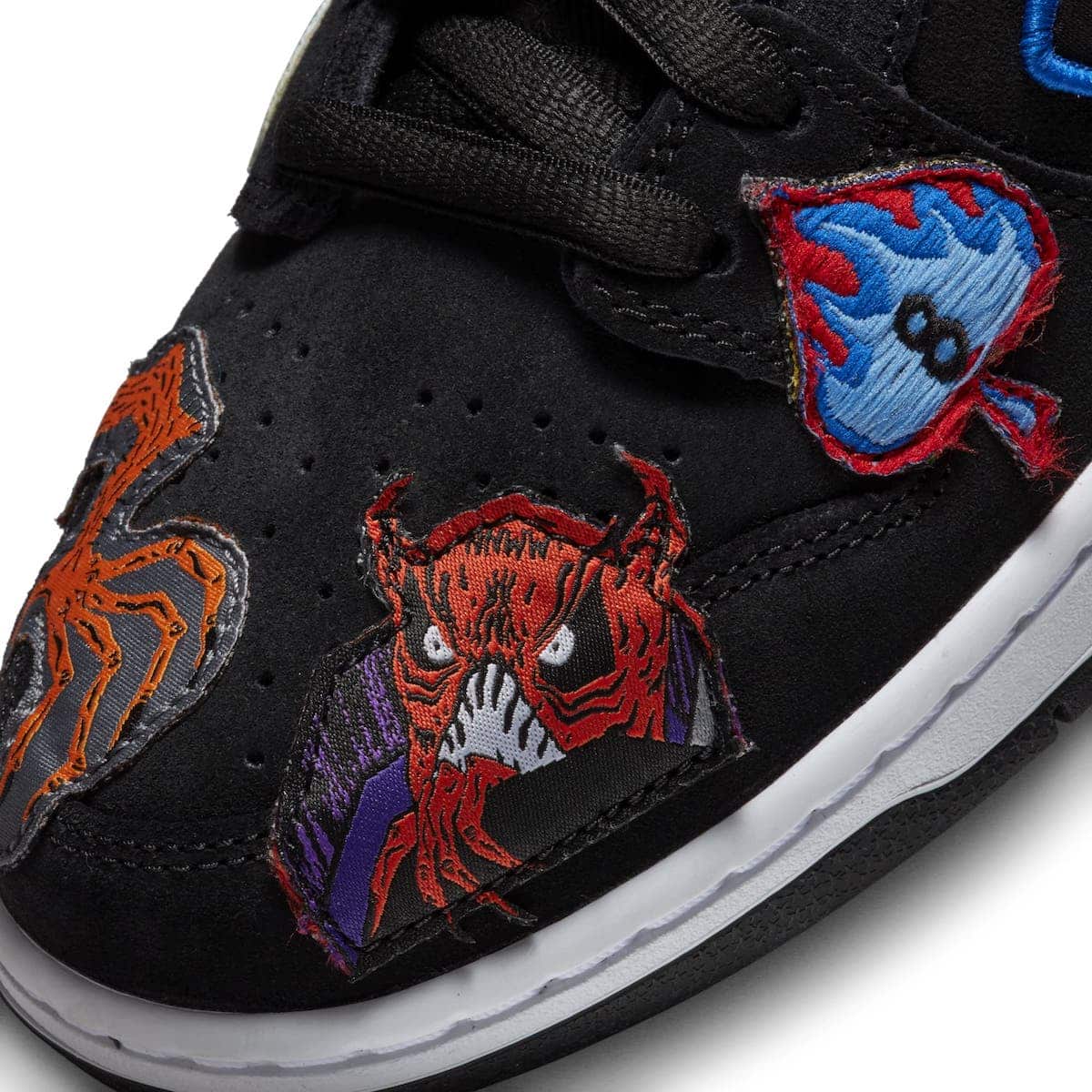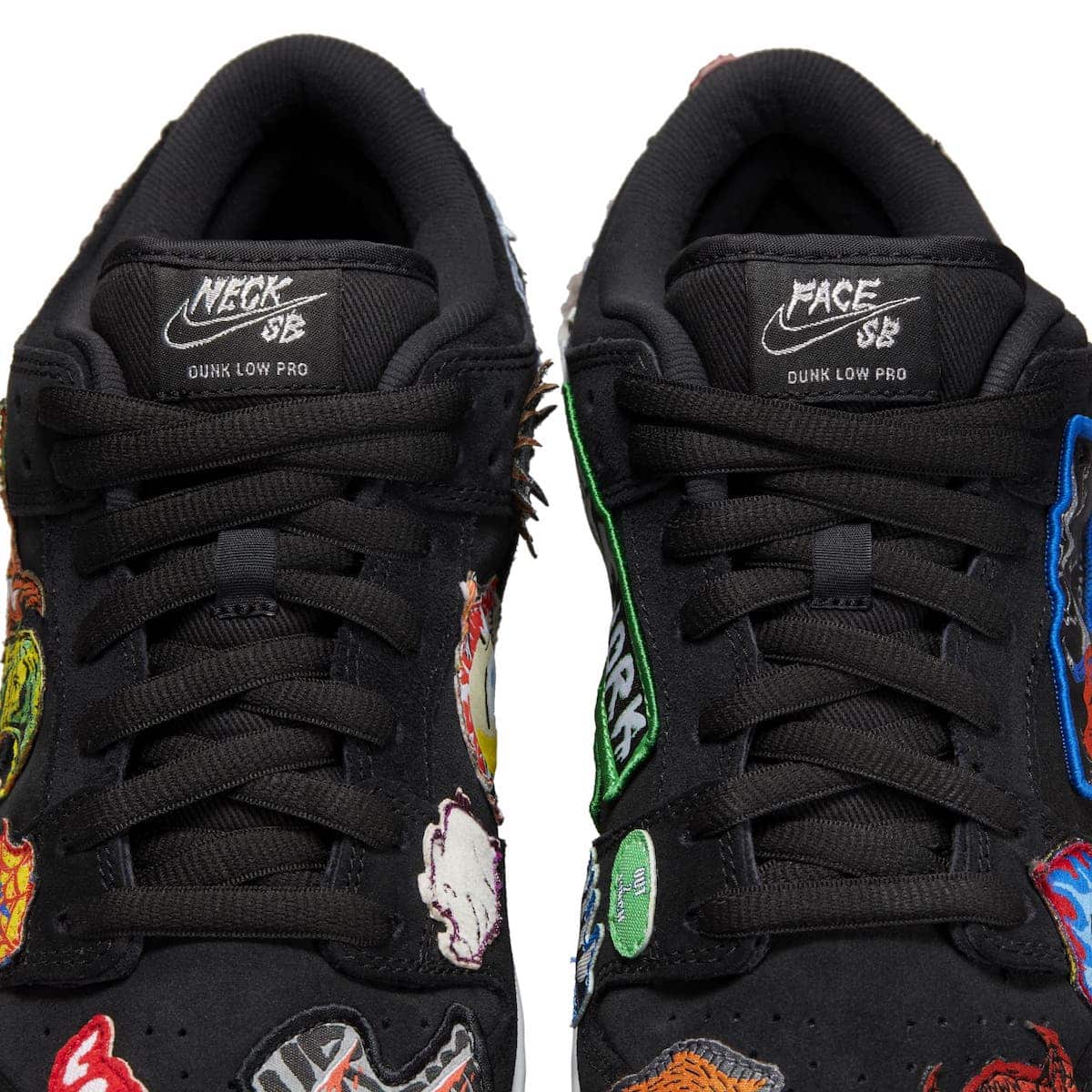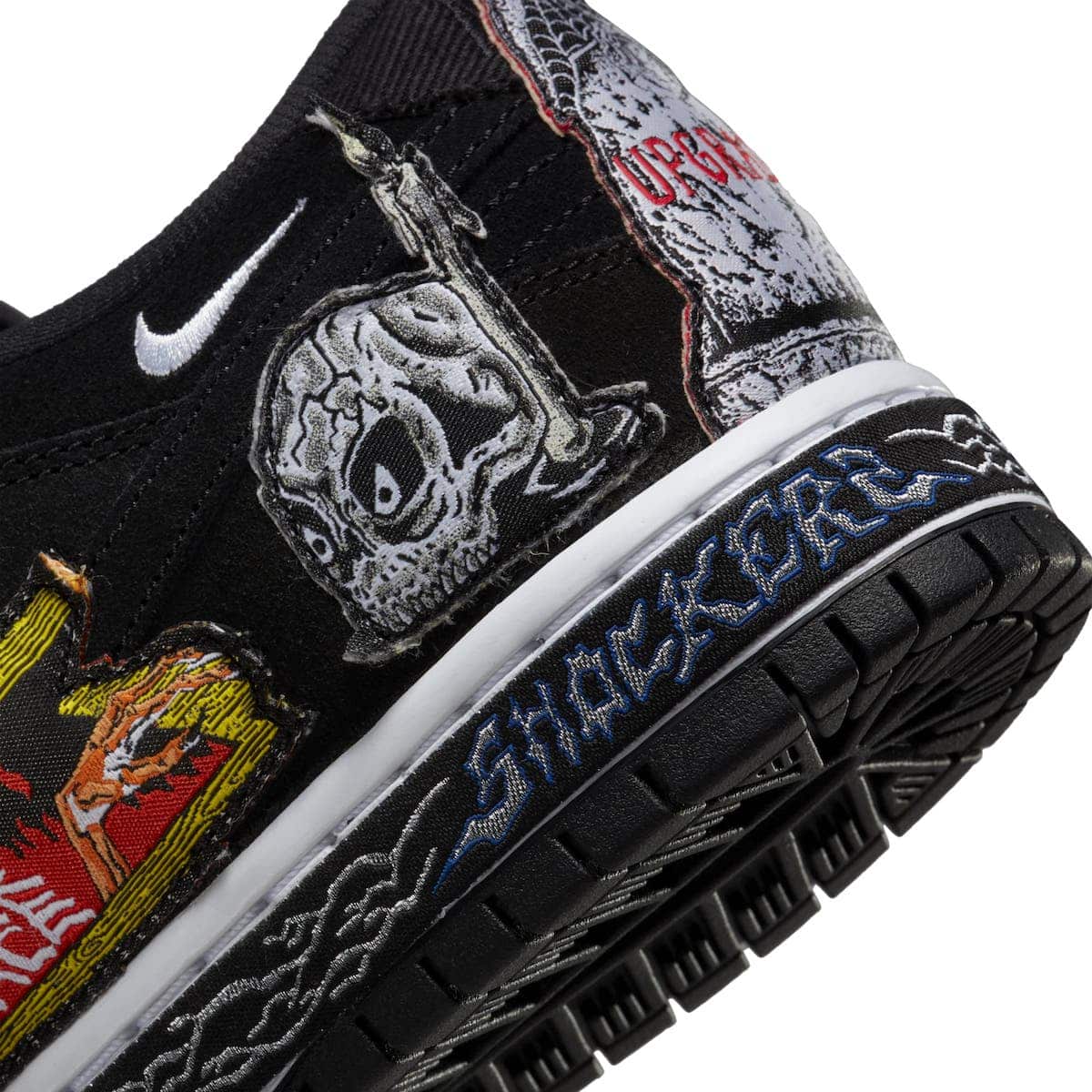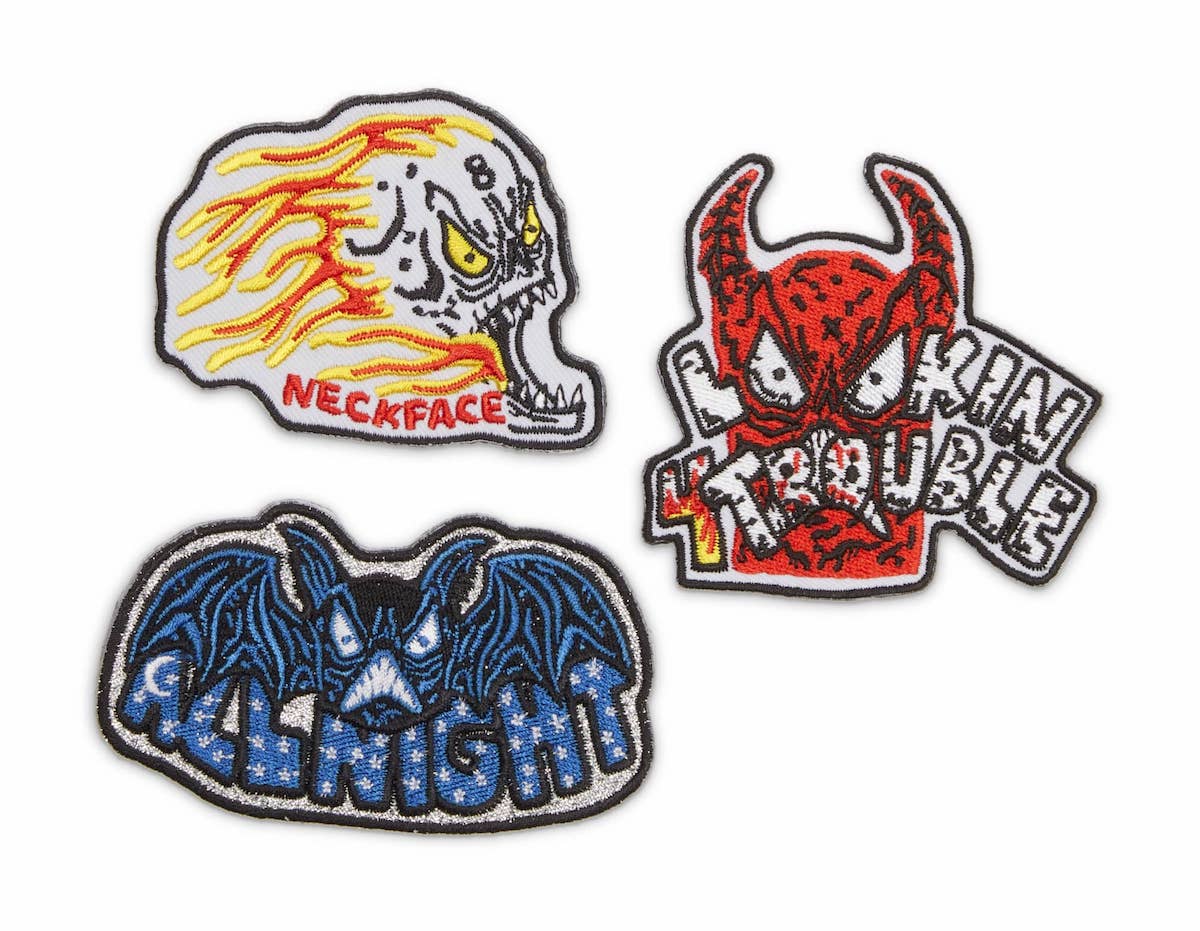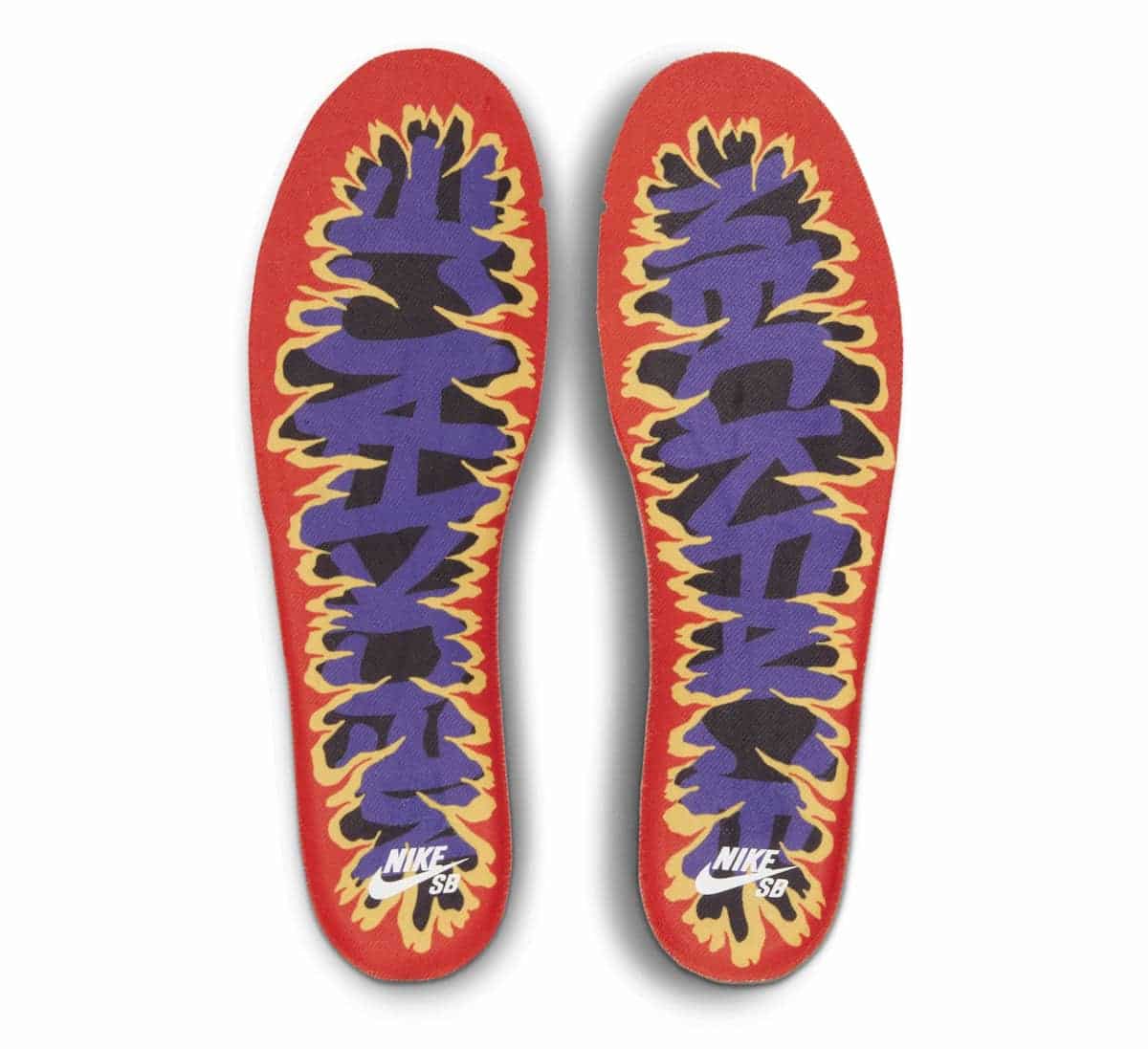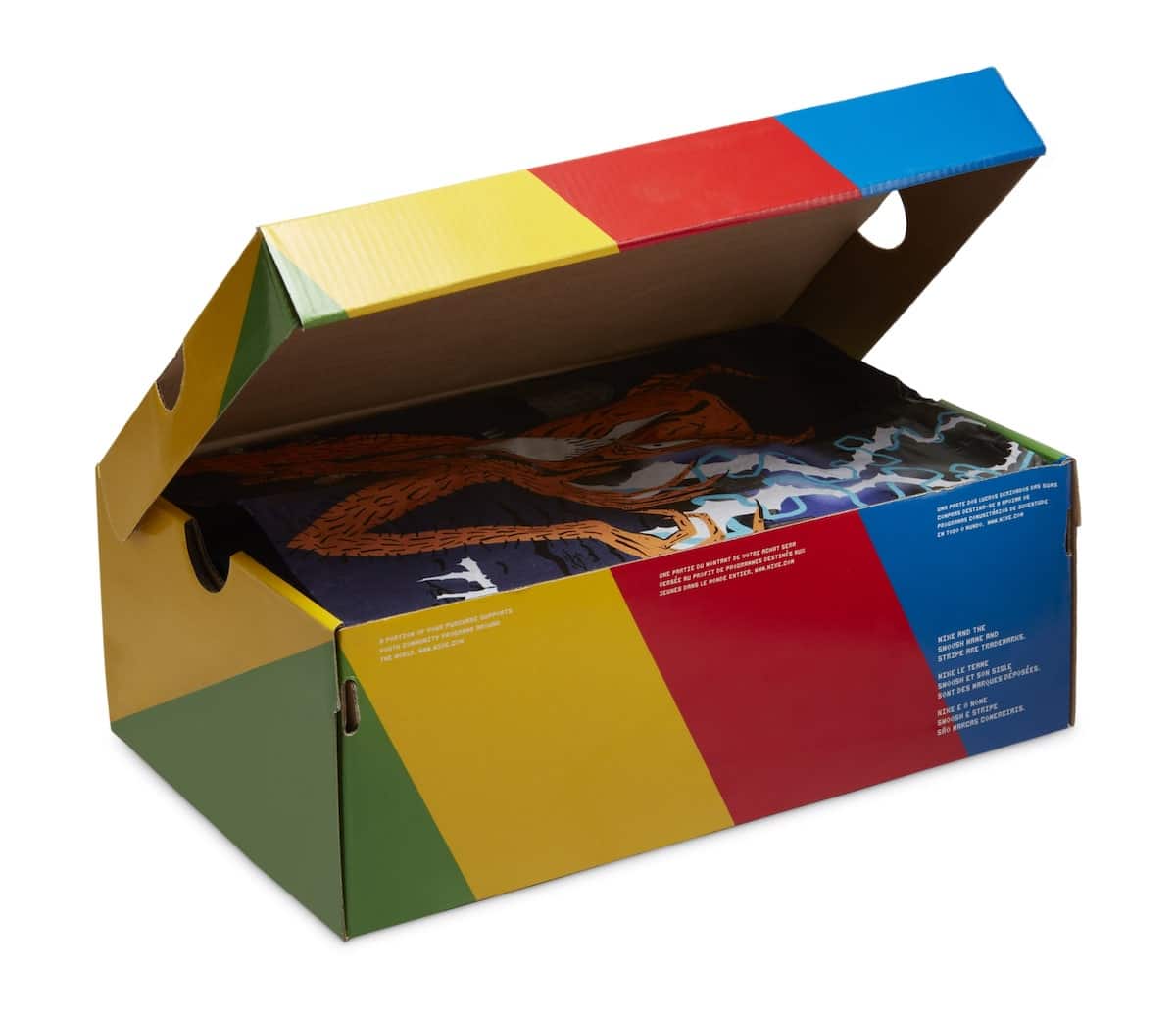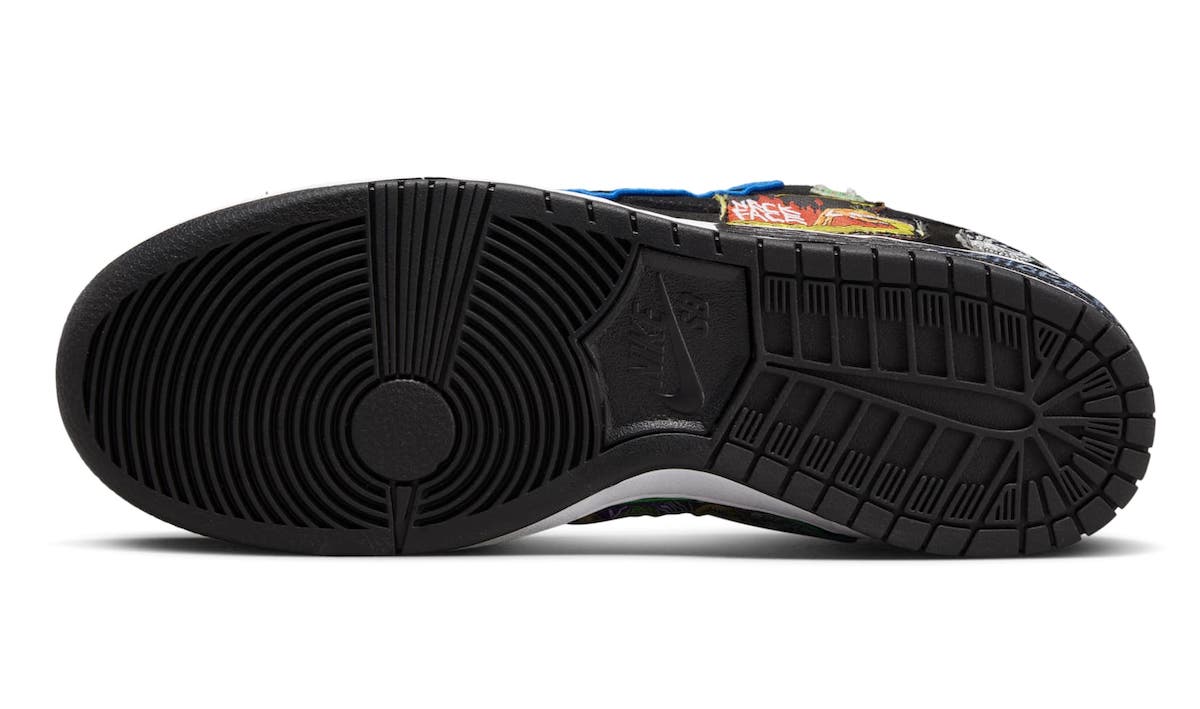 Update 01.06.2022
Insiders have now uploaded on-feet photos of the Neck Face x Nike SB Dunk Low. Nike has not yet confirmed the release, but the shoes will supposedly drop sometime in October.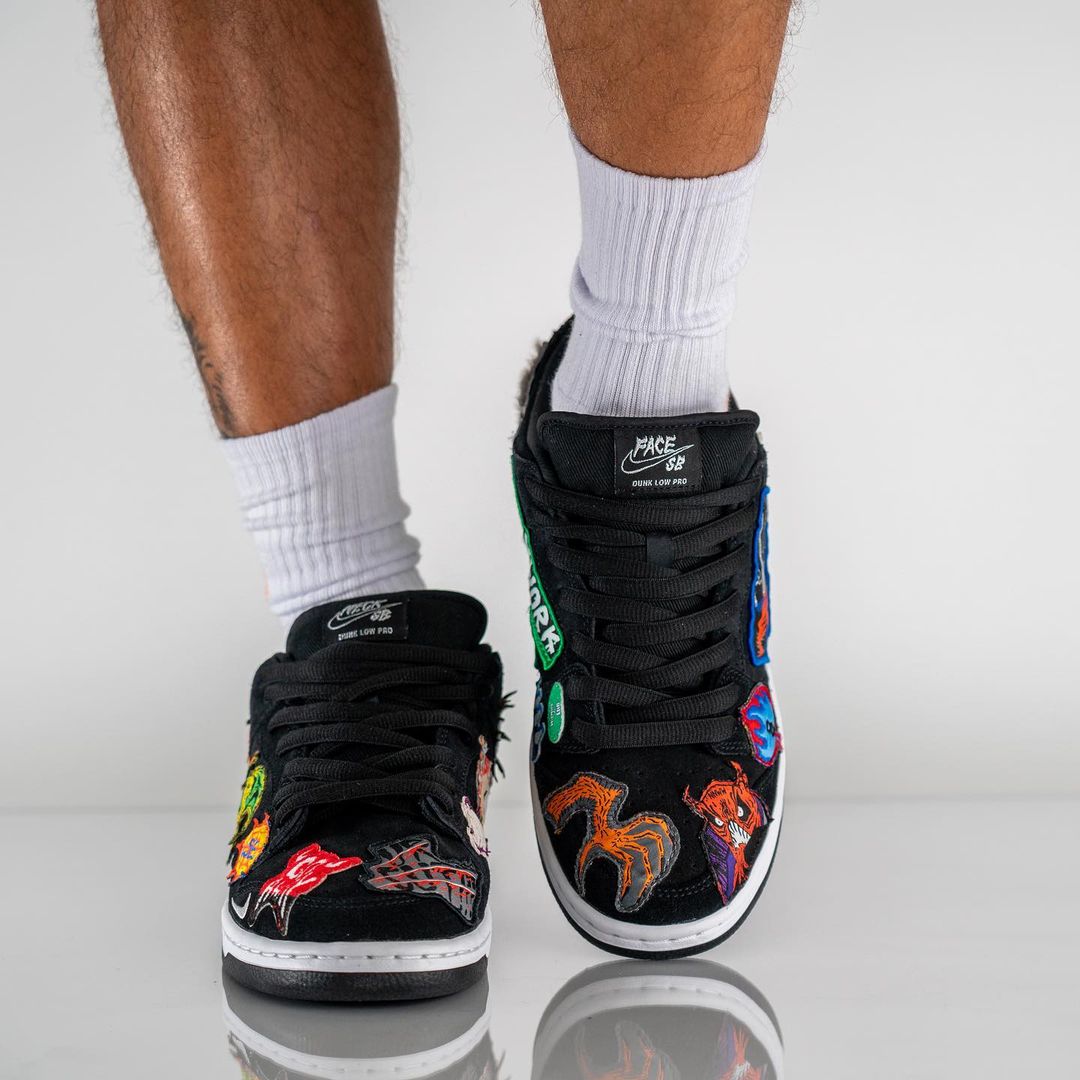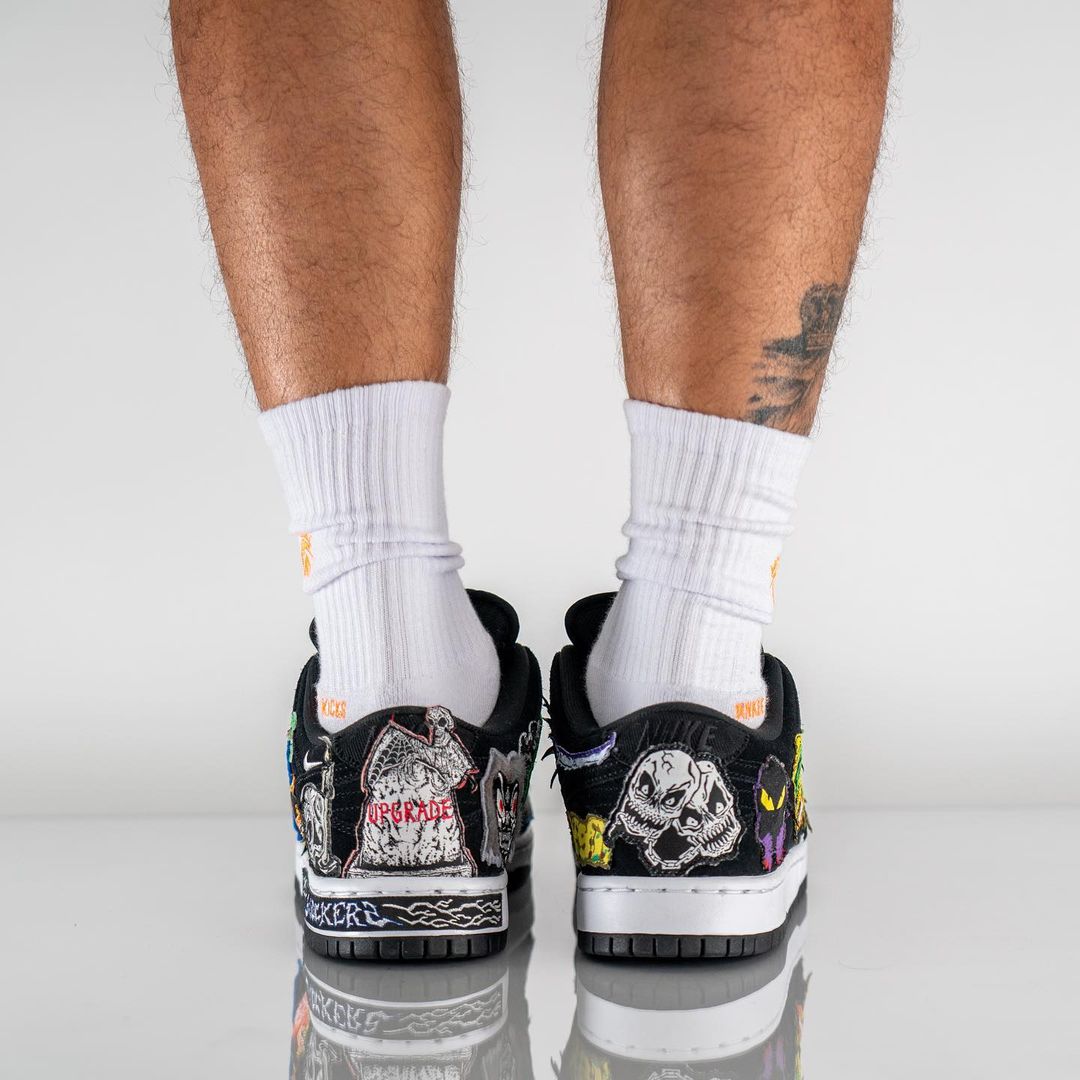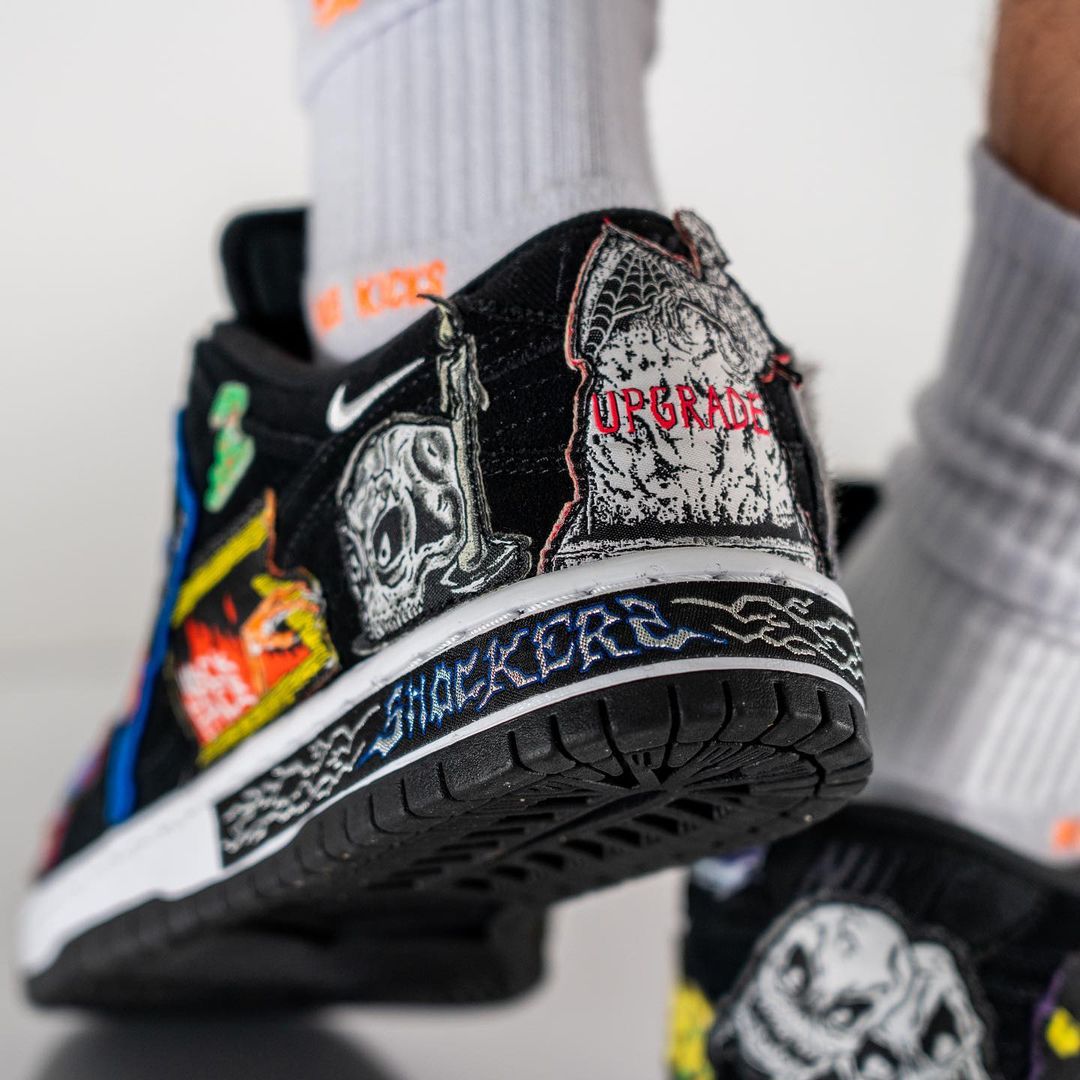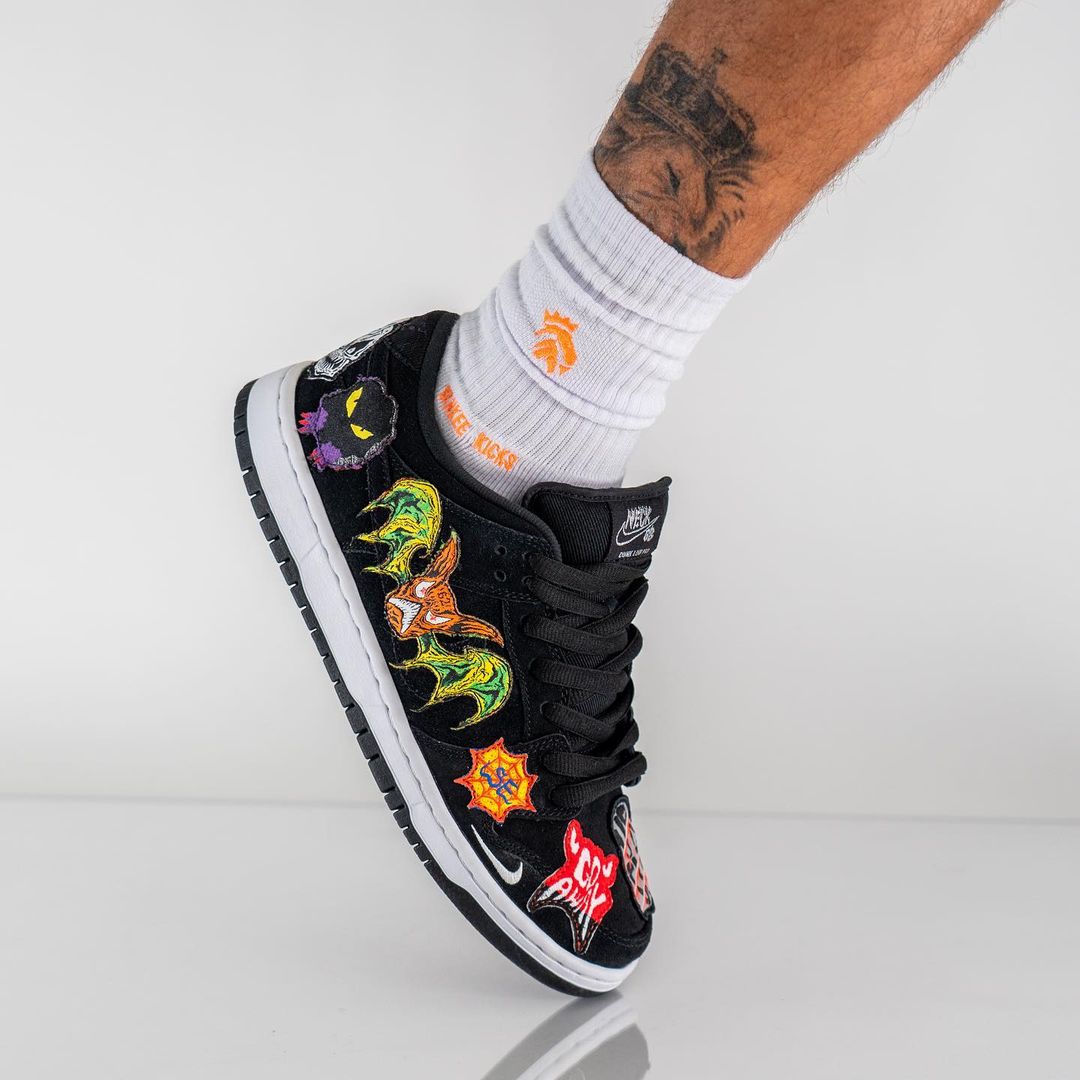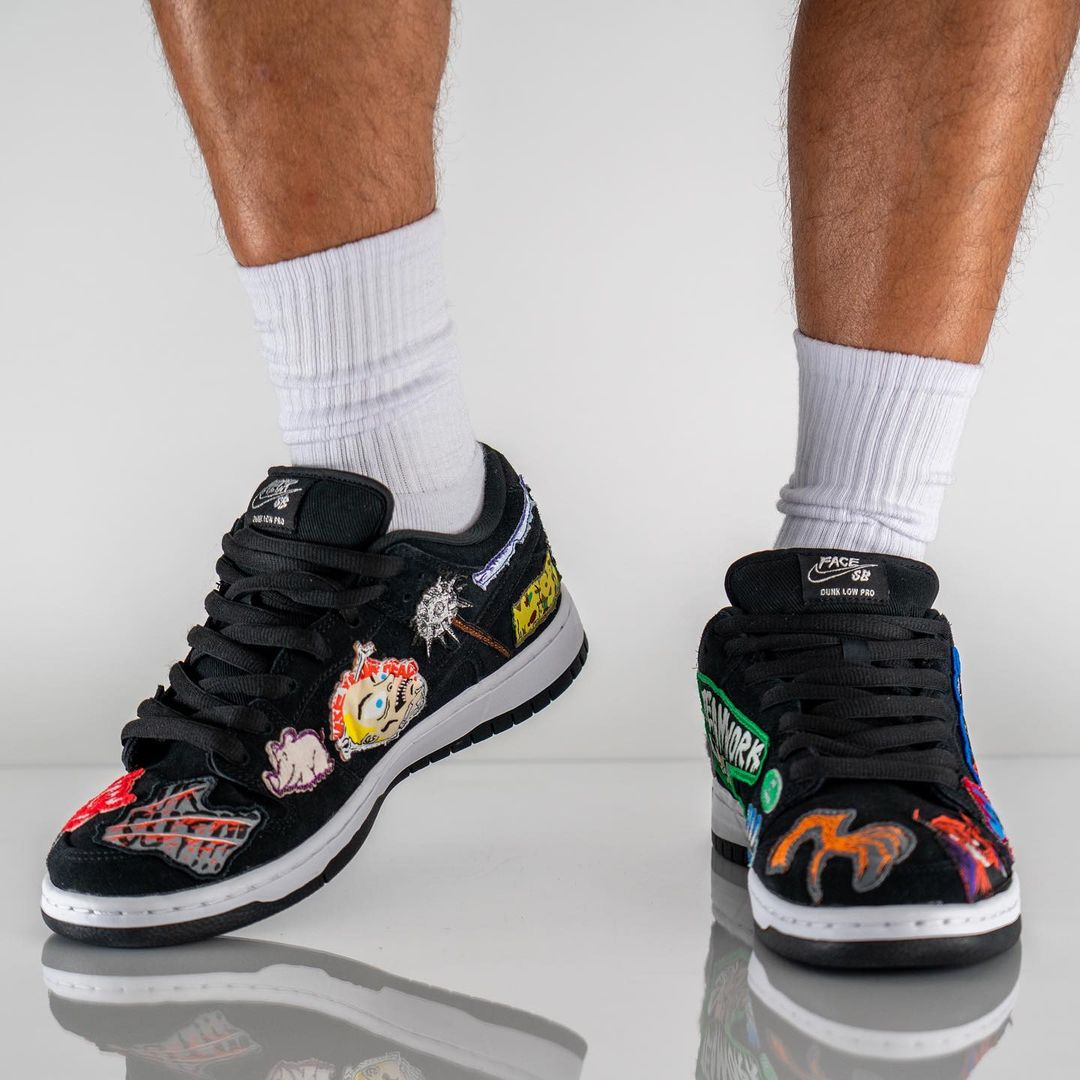 Update 01.06.2022
The update of the Neck Face x Nike SB Dunk Low is coming much faster than expected. Insiders have now posted detailed images on Instagram. We will keep track of the release and let you know when the release info is out.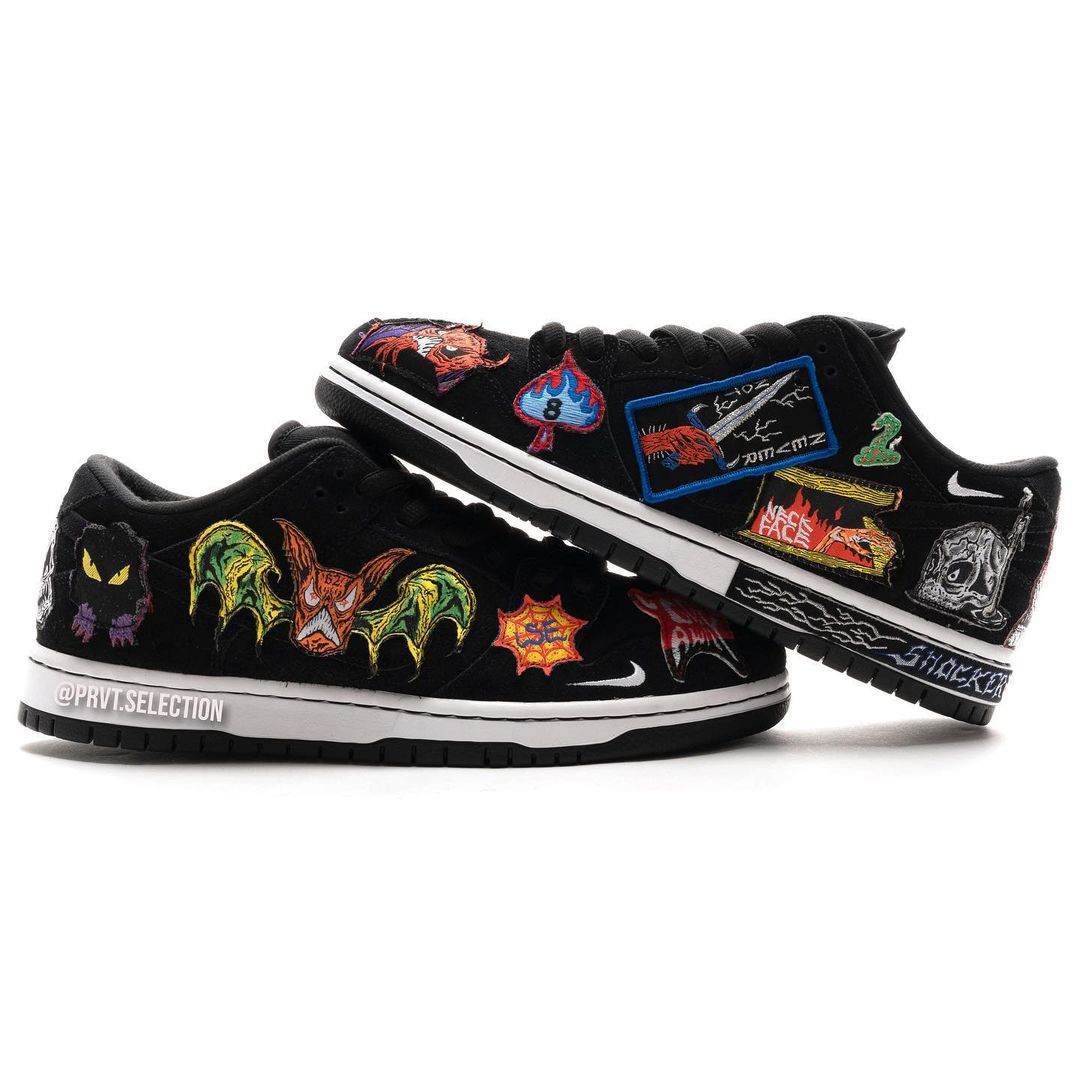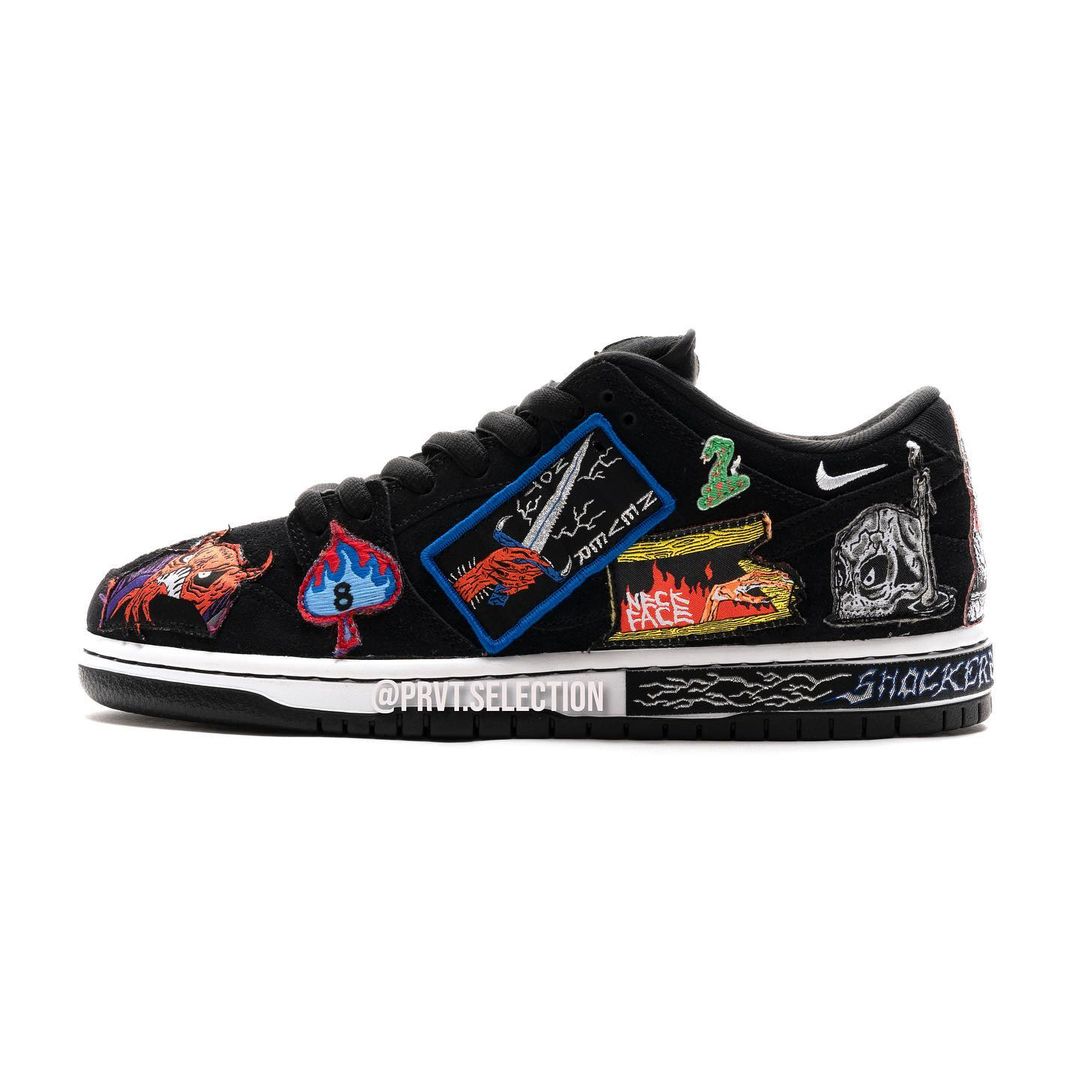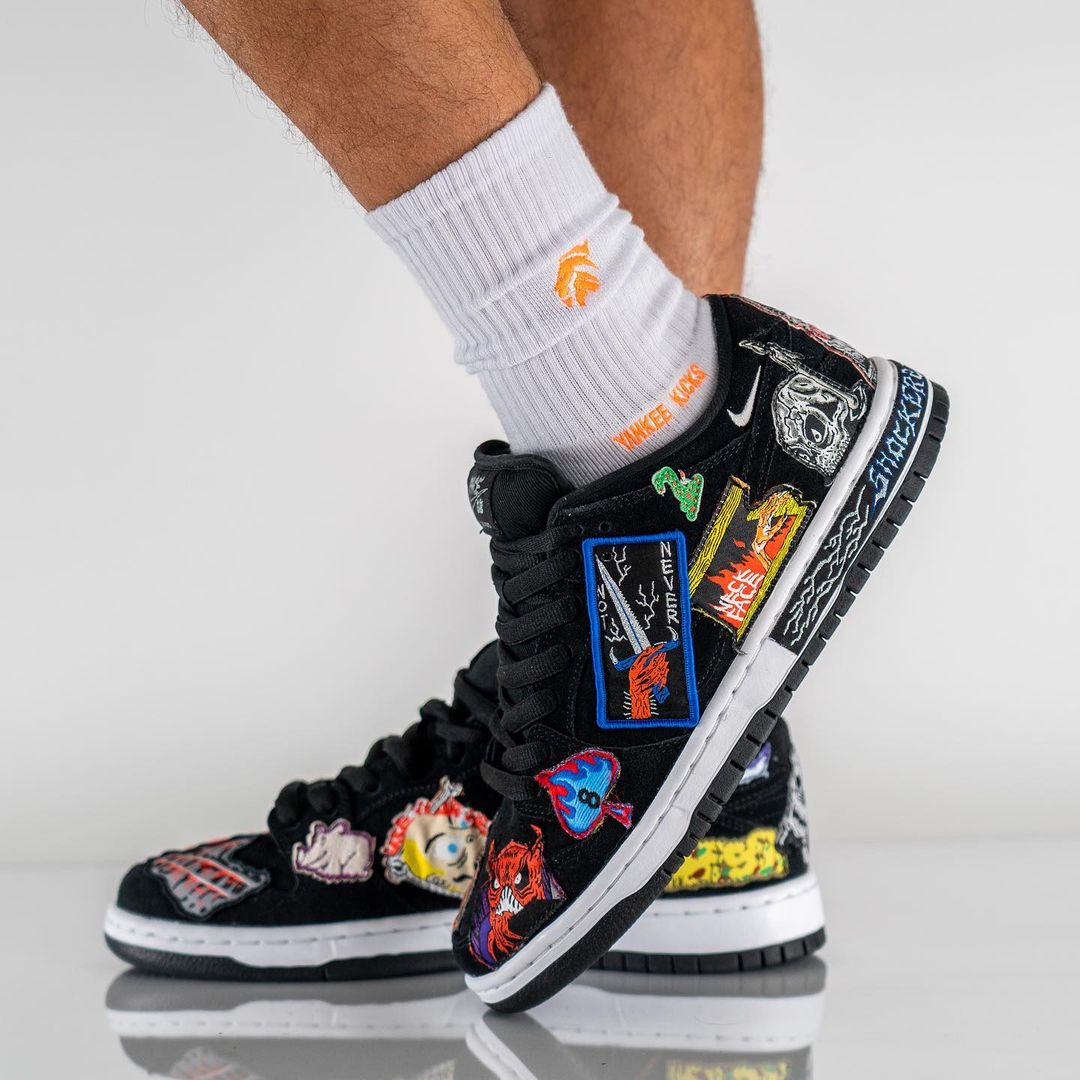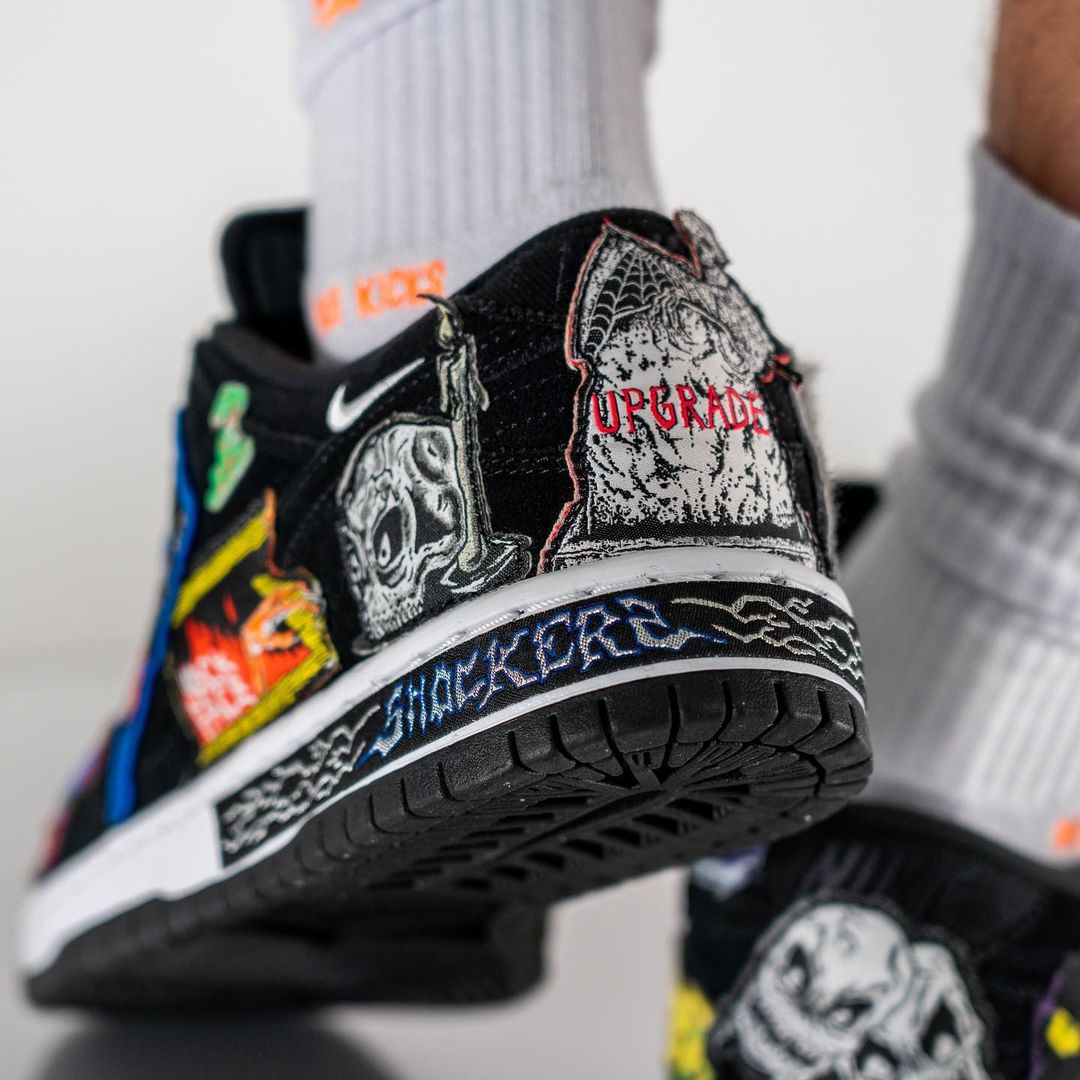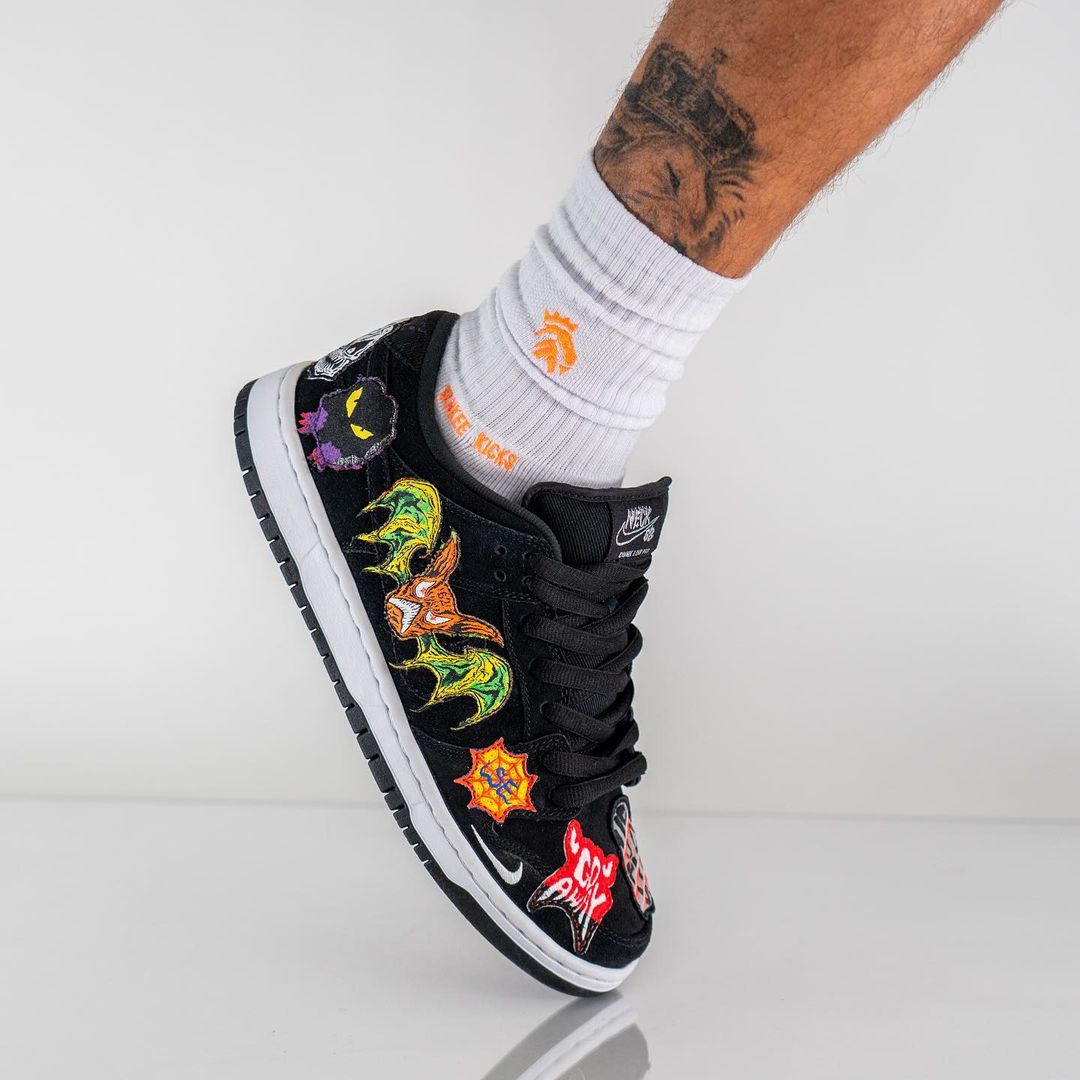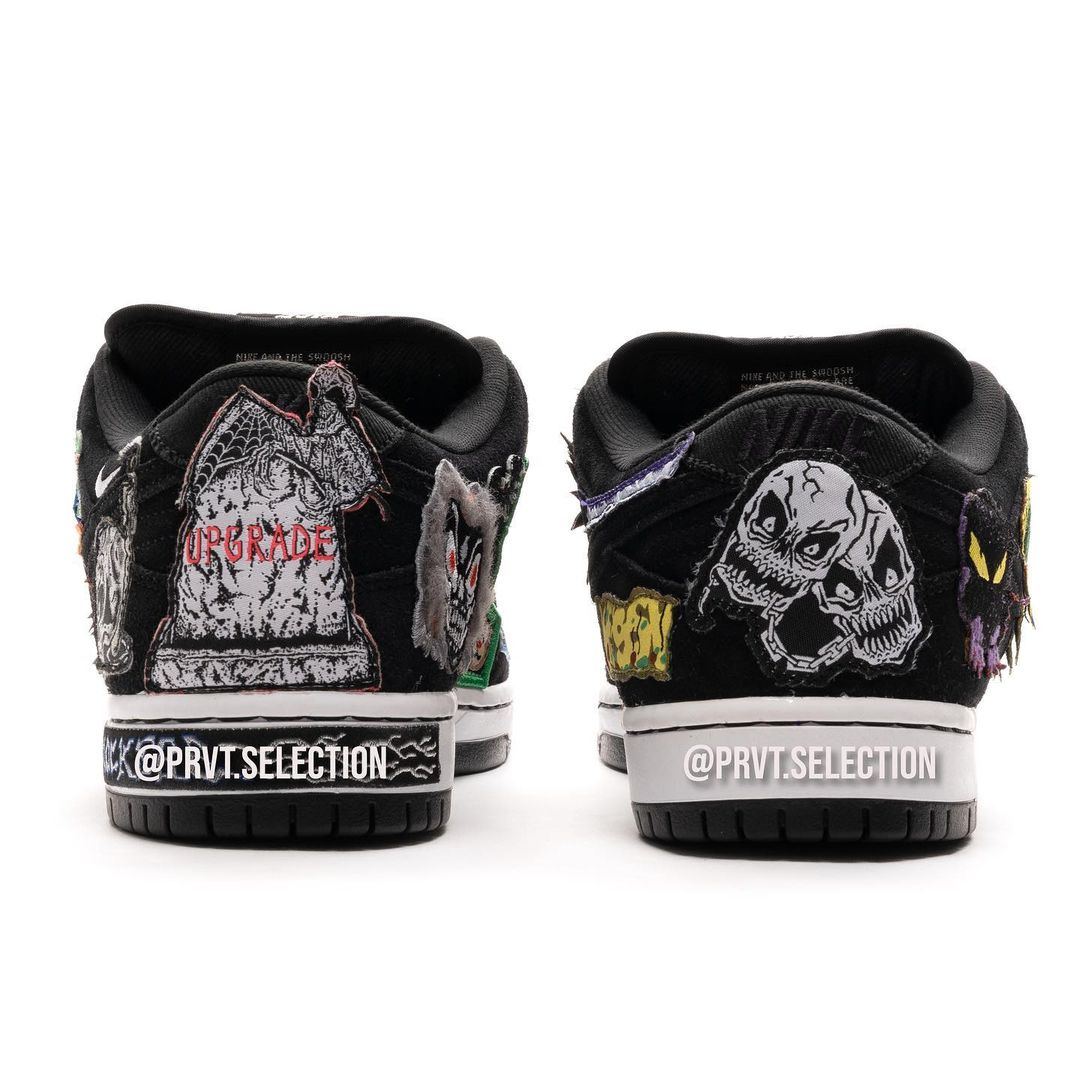 pics by @prvt.selection
Original article 31.05.2022
Nike SB and its energy have skyrocketed. It's probably due to the news about upcoming collabs with notable partners like Skate Like a Girl or Concepts. Now, a new headline is causing even more heat, as rumour has it that a creepy Nike SB Dunk Low will soon be released, reworked by Neck Face.
Neck Face is a well-known graffiti artist. He dabbles in various art forms, with videos and papier-mâché sculptures being some of his best-known works. His eerie creatures as well as nightmare-inspired sceneries are especially well known. These key points are soon to appear on a Nike SB Dunk Low.
Swords, snakes, demon hands, and skull faces come in the form of patches covering a black Dunk Low. At the very bottom, the white midsoles are refined with black adhesive strips, and the tongue logos now feature "Face SB" branding to allude directly to Neck Face. Lastly, a fiery insole completes the design of the Neck Face x Nike SB Dunk Low.
Don't Miss the Release of the Neck Face x Nike SB Dunk Low
It is believed that the Neck Face x Nike SB Dunk Low will be released sometime around Halloween. Nike hasn't confirmed this info yet, but we'll let you know here when the details are online.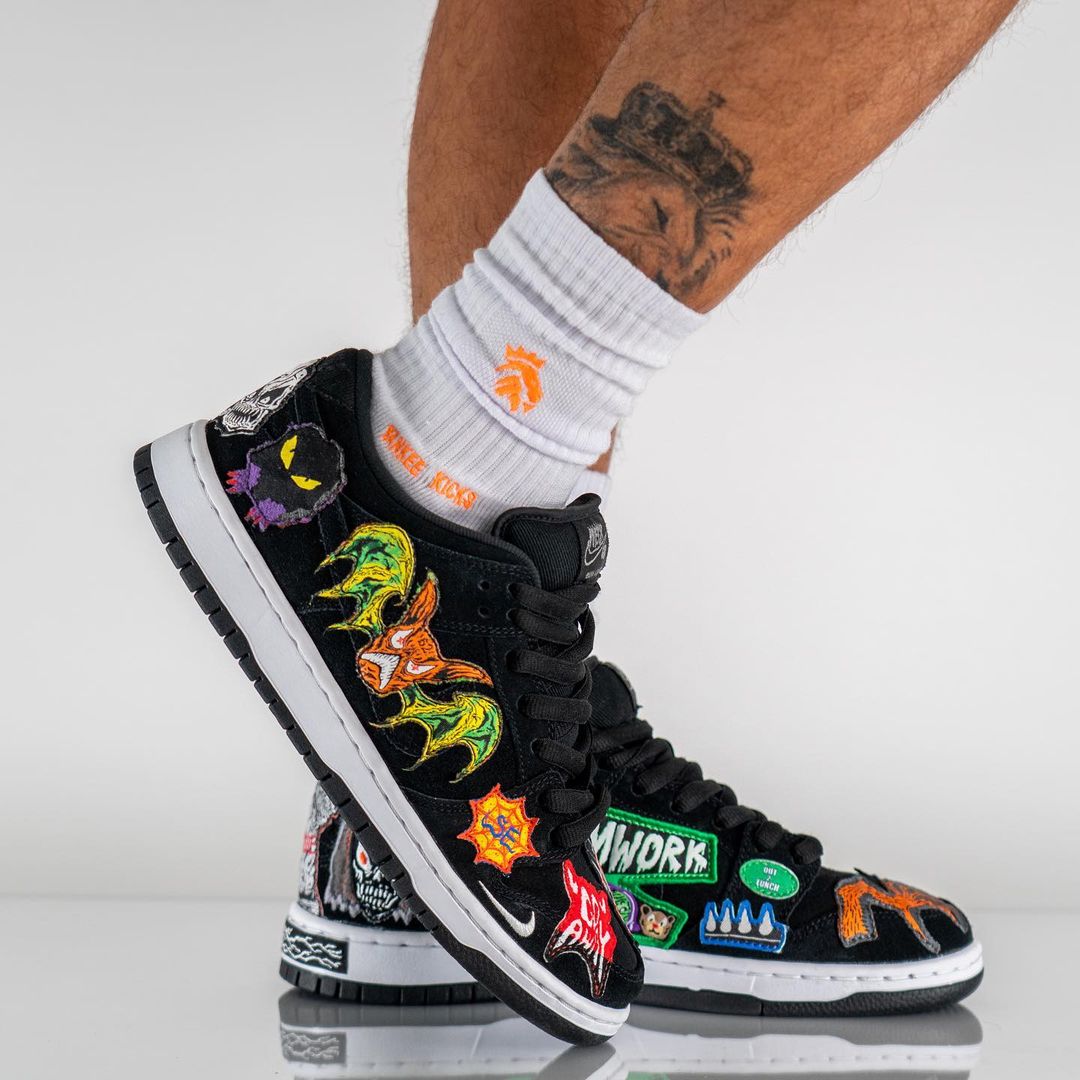 pics by @masterchefian