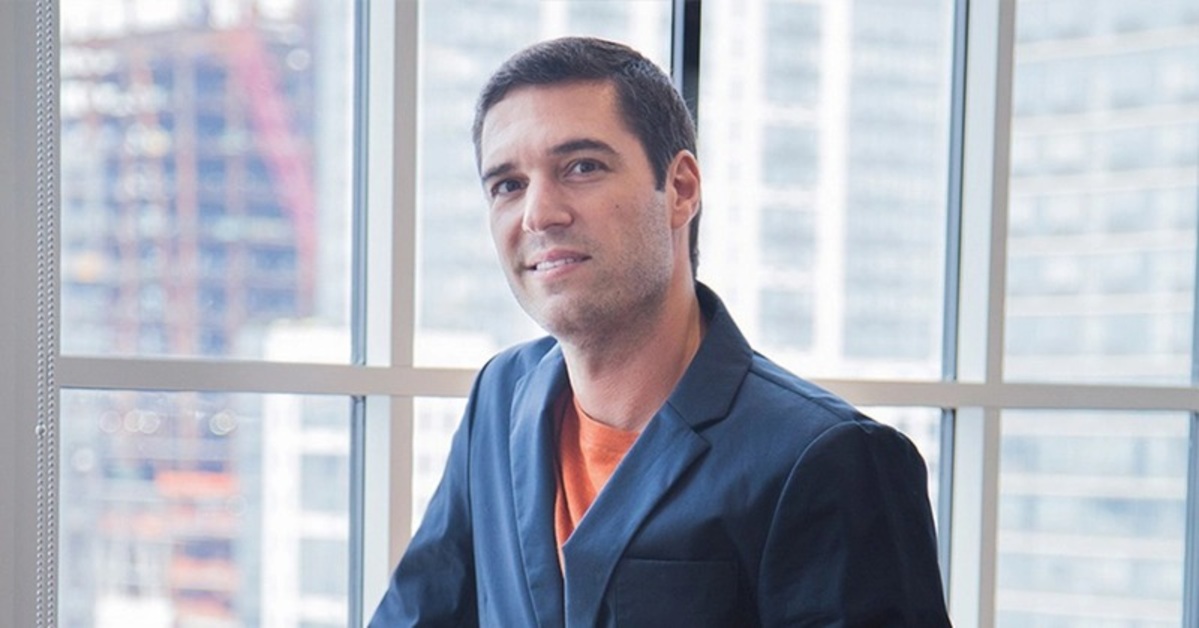 Interview with Ben Pruess from Under Armour Sportswear
Under Armour is already one of the three biggest sports brands in the USA and has the goal of expanding globally. With the creation of Under Armour Sportswear (UAS) in 2016, the brand has entered the sportswear market, with fashion footwear also part of the collection.

Ben, Under Armour is perceived as a very young brand in Europe. Now, UAS is entering the sportswear market and moving towards lifestyle. Can you say something about the timing?
I think the brand was created and founded in a very authentic way, with the goal of making athletes better, and with a strong connection to American sports. Building that brand and that authentic point of view kept us focused for a long time and created the brand that we know today. And because we were able to create a true point of view and platform for performance, we were able to be strong enough as a company to support and invest in the opportunity to expand into new areas.
Under Armour Sportswear, Club Low.
How important is fashion in the overall concept?
The market is very much driven by sports fashion these days, and anyone who wants to be a global player in the performance sector also understands that the consumer expects you to be present in sports fashion as well. The distinction between the two areas is not as pronounced today. I don't think timing plays a big role. It's about the brand still being new and bringing a different, fresh energy to the market. It's also a great opportunity for consumers to have a new choice.

You mentioned the blurring of lines between performance and fashion. Can you elaborate on that?
I think the convergence of these two worlds is one of the most important issues happening right now. And I don't think it's a trend, I think it's a shift and an adoption of progress. One factor is certainly that there is no longer a clear distinction between fashion and lifestyle and sport and innovation. You can see that in the way consumers mix their brands. You see it in the way brands develop products that have to be able to do both. And you see it in the way people use and experience the products they buy.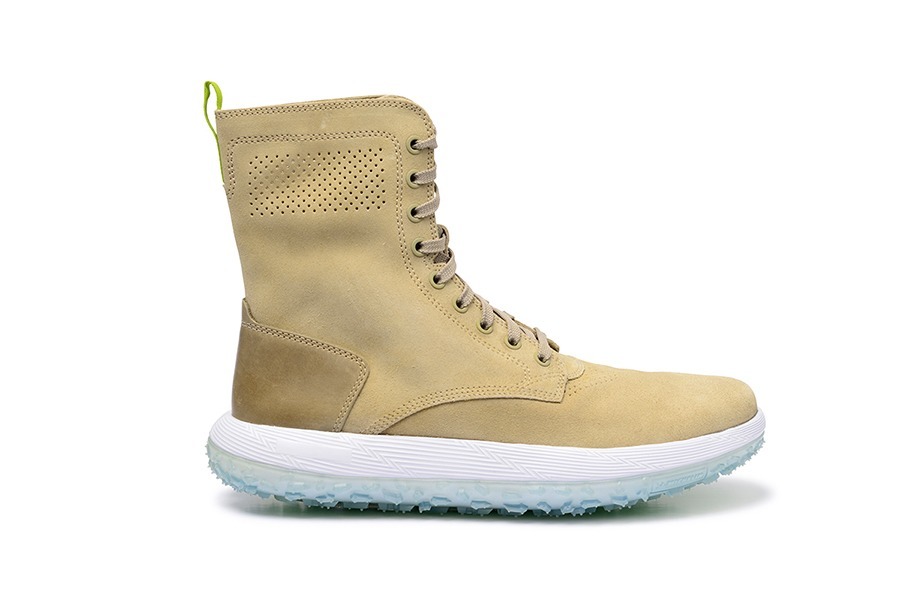 One of Tim Coppens' goals for the first collection was to deliver the unexpected. The RLT Fat Tire boot was part of the plan - including the icy Michelin outsole.
Do you think children are also more likely to see Under Armour as their generation's brand than their parents?
There's no question about that, and I think that's one of the most important aspects. The brand is still very young and at very different stages in different parts of the world. And here in North America, where we have a very strong presence and a very strong acceptance, it's very clear when you go into the sports arena and to the younger consumers that we really are a symbol of something new and something that defines them as different from their parents.

When you launched Under Armour Sportswear, the first season was in collaboration with designer Tim Coppens. Was that a sign of the new direction or was it a statement launch?
Well, I think it was a bit of both. Firstly, UAS is intentionally not trying to be part of the pop culture sneaker game. We intentionally went for what we call the "professional Millennial". We've focused on the idea of Beyond Ambition, and we've aimed those words and those positions at consumers who are actively trying to make their own mark and actively shape their own futures. So UAS is about people who are actively pursuing their dreams and self-image and not trying to follow the current pop culture trend.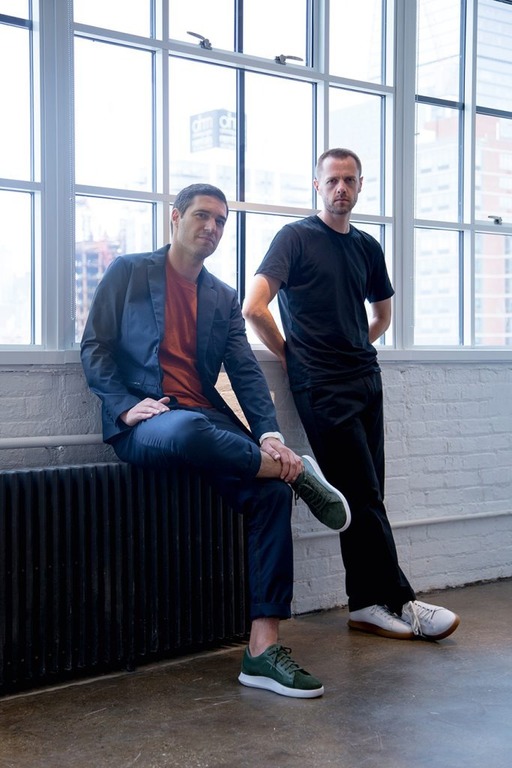 Ben Pruess (left) with UAS designer Tim Coppens.
Why did you choose Tim Coppens as the designer for the first Under Armour Sportswear collection?
We're talking about modern American sportswear, we're talking about embracing our East Coast roots but fusing them with a young, credible, fashion aesthetic with Tim. And I think we chose him specifically because he knows high fashion, and if you look at what he's done with his own line, he understands where the evolution of menswear and womenswear is going. He also understands that the evolution of haute couture involves developing and incorporating street, sneaker and sports trends.

Is it a way for Tim to stand out by drawing on Under Armour's own technologies?
Whether it's our Charged Cushioning, our Reactor insulation or any of our core technologies, we look for ways to incorporate them into our collections in a meaningful way because that's one of the authentic qualities we can bring to the fashion industry. So when Tim has the opportunity to use an innovation or a technology in the right way, that makes a big difference for us when we sell to the fashion consumer, because it's something that really has a function and a benefit.
Sophisticated, bold and futuristic - RLT Boot (Road Less Traveled), inspired by fat-ready bikes.
Do you have any examples of products?
The Fat Tire Boot, which is a big success of COLLECTION 01, was originally a trail running shoe that we developed in collaboration with Michelin because the Fat Tire outsole construction is a great off-road platform. That was something he was inspired by and that's where the UAS Fat Tire Boot came from. So if you walk the streets of New York or Munich, it has the style and taste you want to wear in life, but also the functionality, the waterproofing and the grip ... there are many examples where Tim takes UA's authentic innovations and integrates them.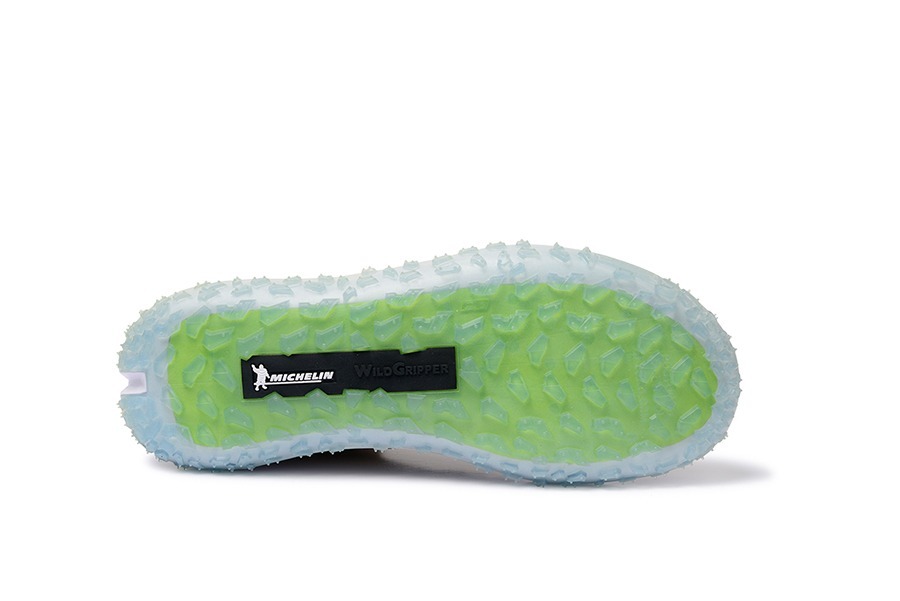 The Michelin outsole of the Fat Tire boot.
Can you tell us about the plans to target sneakerheads with availability in key shops?
We will start the launch in the first half of 2018. This year Tim was a guest designer at Pitti Uomo and we did a first, small and curated introduction of the UAS brand and the show, showing some of the work we did for his signature collection. So behind the scenes, things are already starting to happen.

We're really looking forward to all of that. Any last words?
I would just like to add that we are incredibly excited to bring the brand to the international market. And we are also excited to have the opportunity to rewrite history from scratch in Europe. So our goal and our belief is that Under Armour will serve the European consumer and the global consumer both on the field and on the street. So as our brand launches internationally, we will take the opportunity for these markets to know Under Armour as a great new story on both sides of their lives.