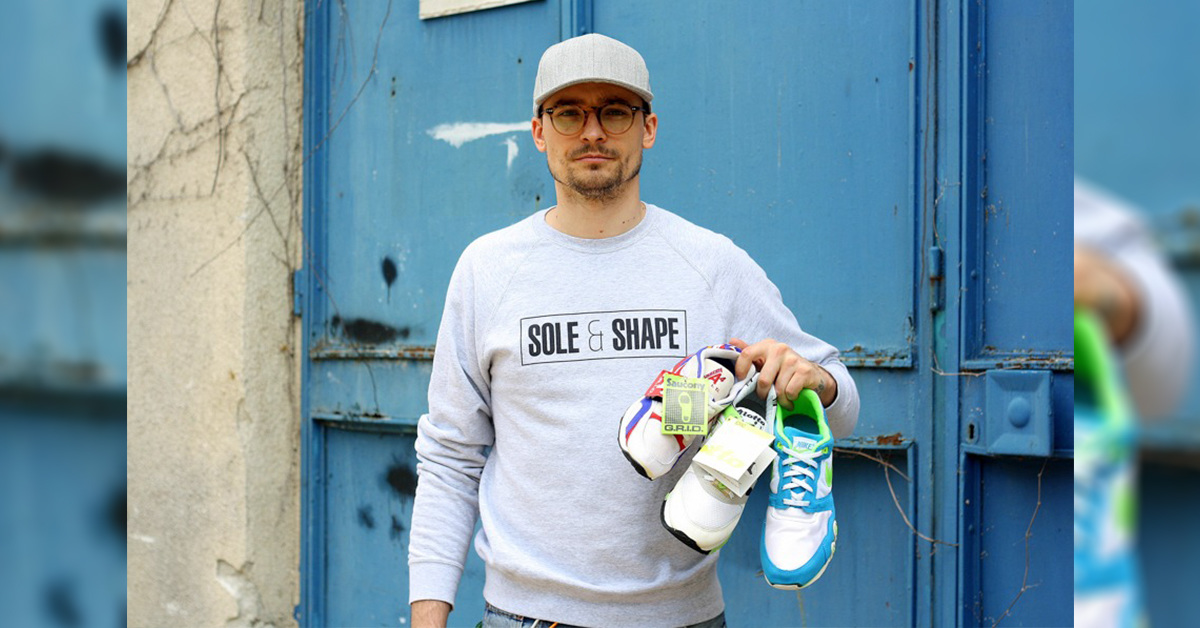 Interview with Dennis from SOLE & SHAPE
Sole & Shape founder Dennis Green is a tasteful collector of vintage sneakers and one of the great promoters of the scene in Romania. His real name is Dorin Stanciu and he is the creative mind behind the Sole & Shape event, the Hello There vintage shop and the blog "This is my suit".

Dennis, you and sneakers - when did that start?
It was in 1993 and I was about 7 years old when I had my first pair of sneakers. It was a pair of Nike Waffle City, and I wore them with a pair of tailored jeans that my mother had sewn for me. The pair of Nike was a gift, a sort of handout I received from some distant relatives who had contact with the US at the time. My mother specialised in making shoes and clothes and attended various schools on these two subjects. During my childhood, she worked at home making custom-made suits and other garments for different people. I always stayed by her side, watching her work and learning everything I could - how to thread a needle, how to cut a piece of fabric and eventually how to create something with just a sketch. Later, when my mother went back to work in a local shoe factory, I learned the process of making a shoe, how to hand-sew leather casual shoes and other things related to this beautiful, complex process. All these experiences from my childhood helped me to develop a basic visual culture of shoe and clothing themes. The final piece of the puzzle that led to the birth, development and building of this great passion for sneakers was dancing. When I was 13 years old, I discovered street dance and B-boy culture. I was part of a crew at the time and practiced it for about 3 years. The streetwear inspiration that this trend brought at that time just blew me away and expanded my possibilities.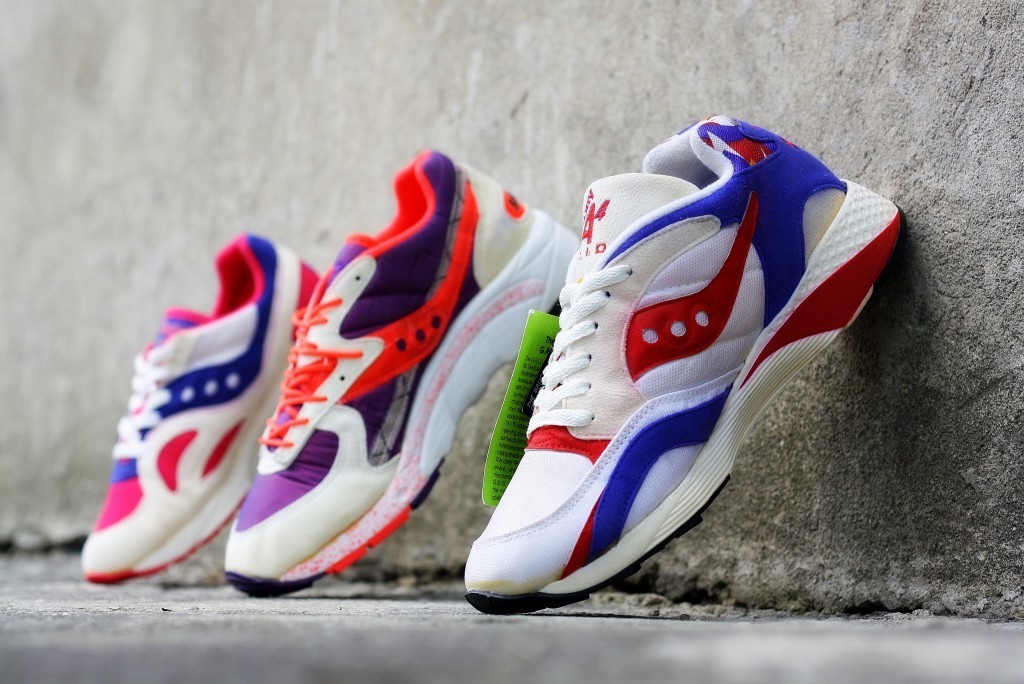 What was it like growing up in Romania? Was it difficult to get things?
I was born and raised in Suceava, a small town in the north of Romania. During the communist regime, people didn't have access to a wide range of products, not only shoes and clothes, but also food and other more important things. When I was a child, I didn't have access to nice things, only cheap shoes. Unfortunately, my parents couldn't afford anything else. At that time, there were many shoe factories in Romania that mainly produced shoes for export - for example, adidas - but also some models for local sale. The local design of the shoes and clothes we had in the past was always inspired by the West. People in Romania wore sneakers and "Chucks" made locally in our factories, and all of them were affordable. In Bucharest, it was hard to get a pair of adidas or other models intended for export, even for people who were willing to pay the price. You had to know the right people and pay a lot of money for a pair of adidas made in the Pioneer factory, for example. After the 1989 revolution, Romania started importing things on a massive scale. This was the key moment from which people had access to a wider range of products and also to famous models like adidas Equipment and the ZX series. Nike also experienced a boom after 1995, because everyone dreamed of "the American brand".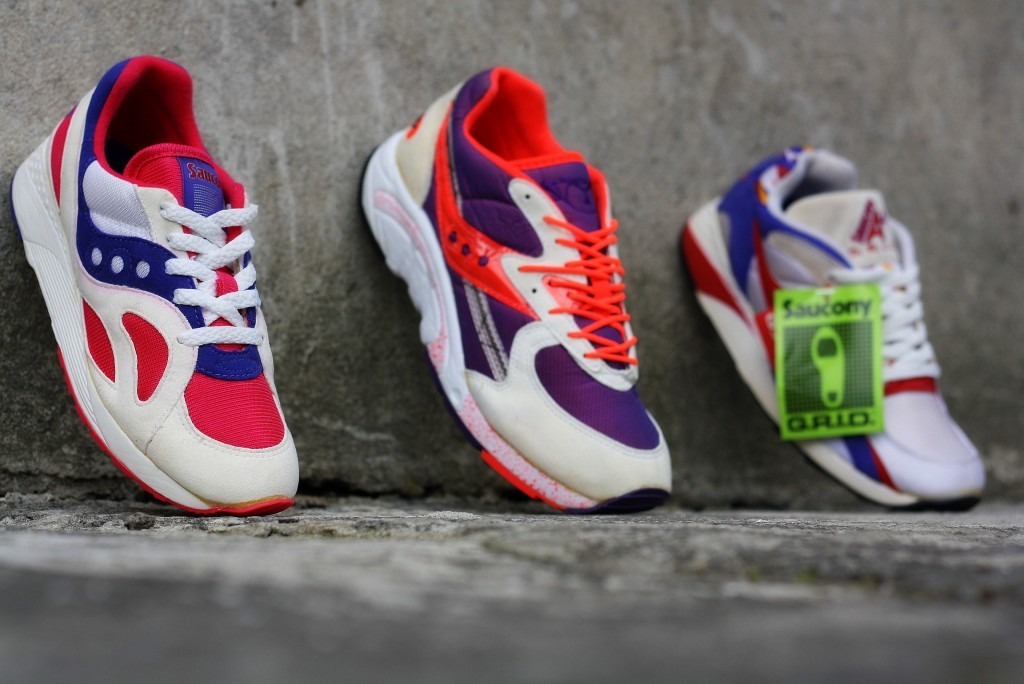 How would you describe the scene today? Is it very different from the scene in other countries? What are the main differences?
Obviously, things have developed differently in the Balkans in the last 2 decades than in Central Europe or the West. Fast forward, the scene in Romania today is different than in other countries. But this is something I have also observed in Italy, Germany and other countries in Europe. Each place has its own peculiarities and best sellers. In Romania, the main focus is on Jordans and running silhouettes. The good thing is that the local scene is growing and people are willing to learn about the heritage and history of the brand. On the other hand, we have trends here from time to time - either with a particular brand or model; and a big problem with counterfeit products in the market.

You are also involved in the SOLE & SHAPE event. Tell us more about it.
SOLE & SHAPE was born at the end of 2013 with my idea to promote and develop the sneaker culture in Romania. Tired of watching what was happening in other countries, I took the initiative to create a weekend event that would bring together all national sneaker and streetwear shops, brands and enthusiasts to create a community, promote them and support their culture. This was just the beginning of what is now considered the most important sneaker event in our country and the most influential sneaker portal that connects directly with sneakerheads, collectors, shops, media and brands. SOLE & SHAPE is also considered one of the international reference points in Eastern Europe, putting Romania on the map as a future destination for big chains and a reference for this trend. We are a team of two people - me and my girlfriend. I am the brains and bring in the ideas and coordinate everything and everyone. But for each issue we work with more than 150 people, from artists to photographers to brands and shops.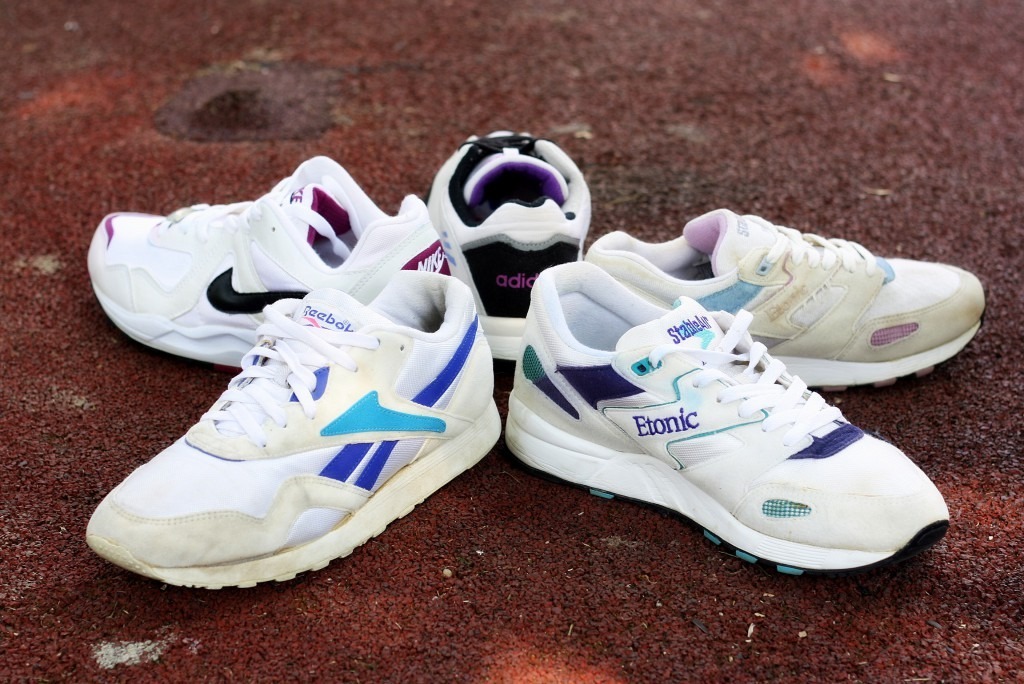 What are your top 5 favourite sneakers and why?
I'm definitely into runners. I especially like the 80s and 90s, the key period when brands played a lot with shapes, constructions, materials, colours and technologies. Among my top 5 I would include (not necessarily in this order): Nike Waffle City, Adidas Jazz, Saucony Blaze NC, Asics Gel Lyte II, Nike Air Skylon II.

Do you have a holy grail and which one is it?
I have quite a few, but the Adidas Jazz in the original colour and in my size is definitely it.

What was your biggest bargain - a shoe you paid a very low price for even though you liked it a lot?
It was a pair of Le Coq Sportif Apollo from the late 60s and I paid 3 euros for them. I've never seen a pair like that from another collector, even after I found them.

You have very broad tastes and seem to like different brands, not just the giants with swoosh and stripes. Why is that and which are your favourite brands?
There are a lot of amazing pairs out there, and it would be crazy not to browse and appreciate the archives and models of all the famous and "ghost" brands. Each brand tested different technologies and produced unique silhouettes, custom pairs for athletes, different shapes, materials and colourways. Every single shoe is unique and different from the others. Besides Nike and Adidas, I really like Saucony, Lotto, Etonic, New Balance, Asics, Diadora and Tomis - a Romanian brand.