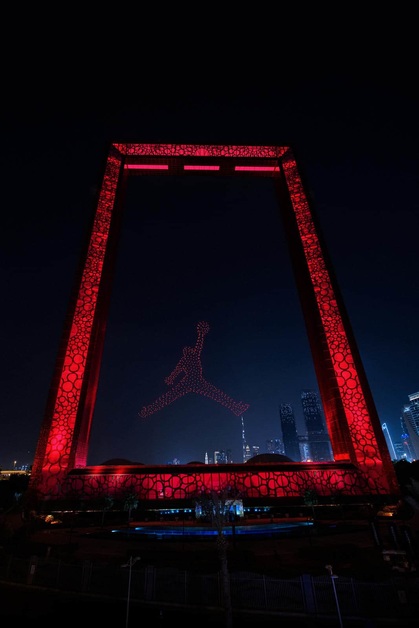 Jordan Brand's New Concept Store in Dubai
Jordan Brand is actually already represented in Dubai, but as of this week, the label has become even bigger. With the opening of the new concept store in the city, the Jumpman's reach has increased. Find out more about the new store here.
The Jordan store in the grand Dubai Mall is a total of 2,500 square metres and offers a wide range of sneakers, apparel, as well as new facilities and features that can only be found there.
Some features of the new Jordan store are similar with other stores. Syrian-American artist Jason Seife draws the main inspiration from basketball but applies it in his own unique way with the artfully painted back walls and basketballs.
"Between artists like myself and Jordan Brand, we can create in-store experiences that highlight the products alongside the art and help connect that cool relationship between artwork, inspiration, and product excellence," Seife said in a press release.
To celebrate the opening of the new store, Jordan Brand is illuminating the FRAME display in Dubai with a bright red logo. Fans who have the opportunity can visit the concept store starting this week, July 15th.