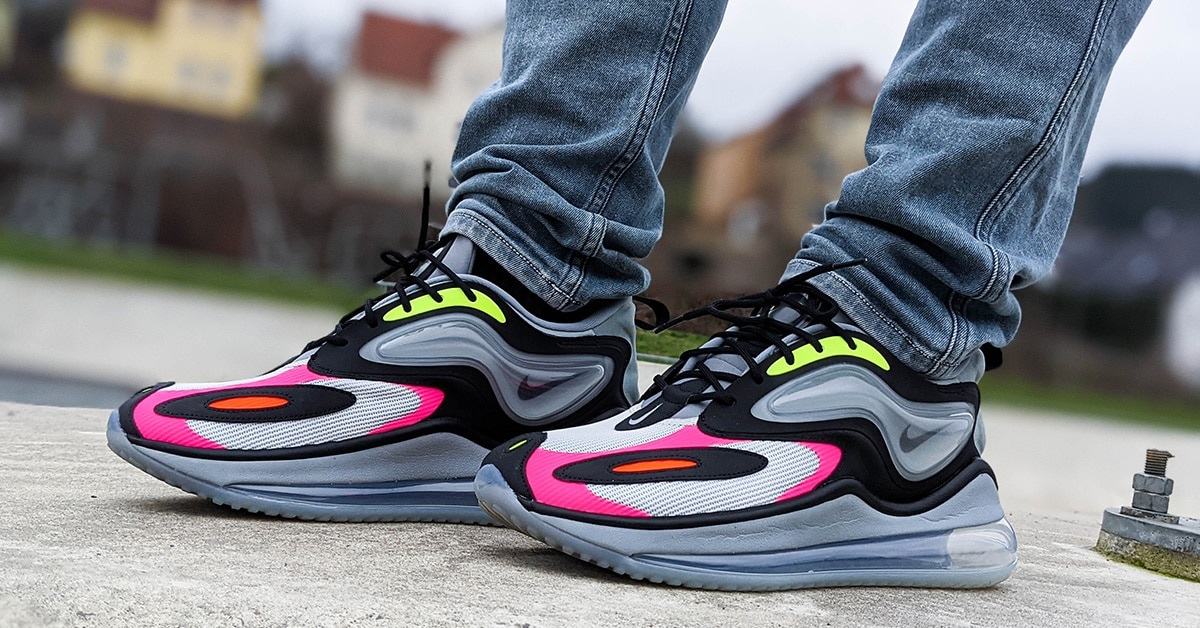 Latest Pickup: Nike Air Max Zephyr
"Go big or go home" is the new motto from the Nike Air Max department. Want the ultimate Air Max comfort? Then be sure to check out the latest silhouette from Nike, the Nike Air Max Zephyr. Almost every year, Nike adds a new sneaker to the lifestyle market based on the innovative Air Max cushioning.
Last year it was the Nike Air Max 270 React that made quite a wave. With its voluminous appearance, the silhouette got off to a great start. But could that all evaporate when we look at the Nike Air Max Zephyr? The all-round cushioning definitely puts anything we've seen before to shame.
You get that Air Max feeling with every step, whether it's forward, backward or sideways. Among the many new models we've seen in the Nike Sportswear range this year is the Nike Air Max Zephyr, a member that extends the Air Max cushioning to the upper half of the shoe rather than exclusively to the soles.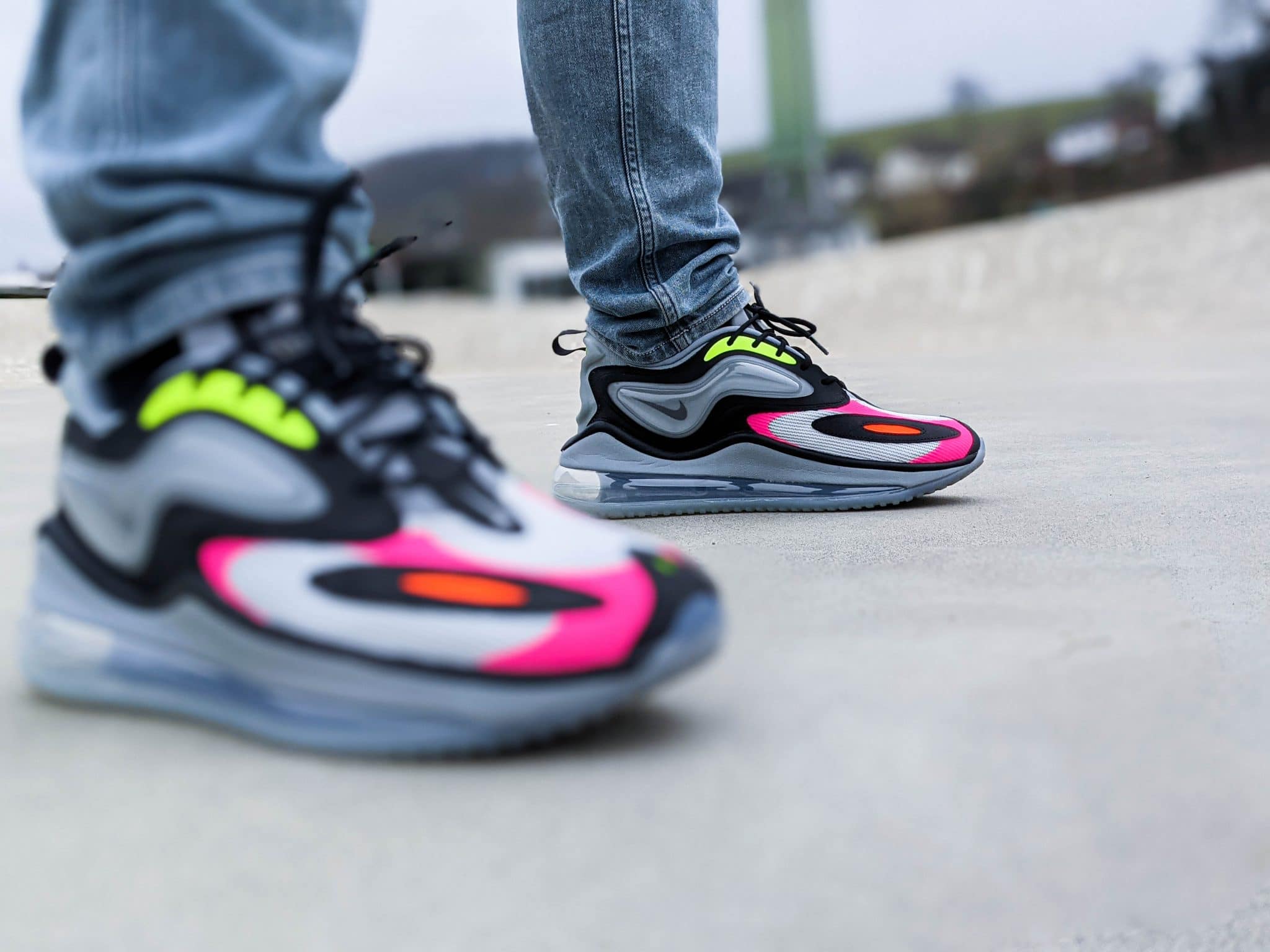 Style
This otherworldly sneaker combines Nike's innovation with exceptional design. The focus is not only on the exaggerated cushioning, but also on the futuristic look. Overall, the Nike Air Max Zephyr looks very chunky as different layers and padding are stacked on the upper.
Mesh is combined with other synthetic textiles and round laces lace the sneaker in between. The airy difference to the predecessors, however, is the many air units on the upper. The tongues have large Air Units with "AIR" lettering, the sides resemble a lightning bolt because of the jagged shape and the heels have a structured shape.
The shoe collar doesn't have bubbles, but the additional padding makes it feel very soft and comfortable. Further down, we then see a bulbous Air Unit inspired by the Air Max 720, which almost completely envelops the sole. We have to admit that the neon colours are very intense, but on-feet the colourway looks much calmer.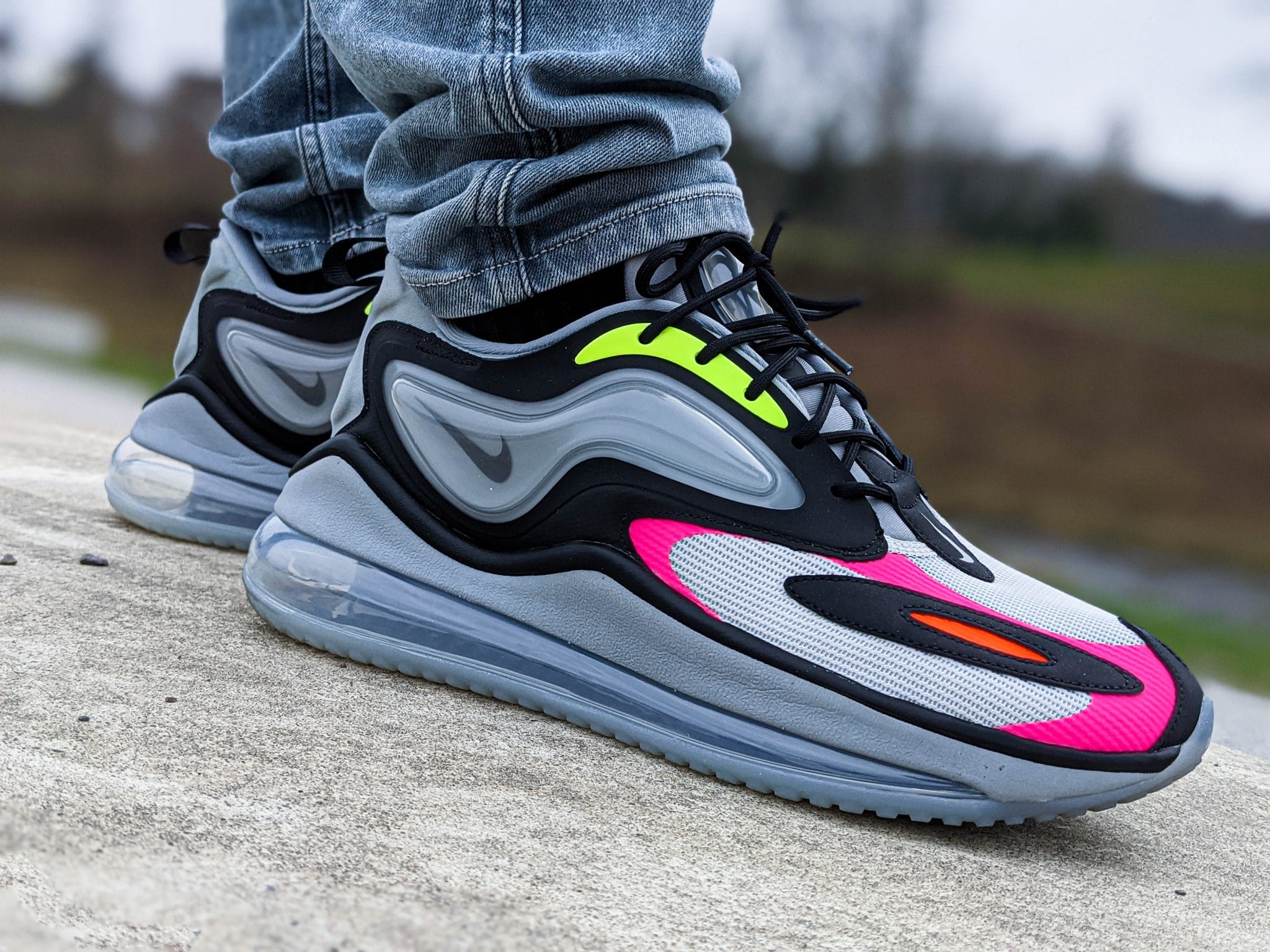 Technical Highlights
How can you talk about the Nike Air Max Zephyr without mentioning the technical highlights? The new silhouette is not only modern, but also very practical. We love the big 720 Air element and the cushioning. It feels like you could walk all day in the sneakers. Add to that a lightweight foam midsole that provides extra comfort and cushions every step.
Thanks to lightweight materials like mesh, the sneakers are also extremely breathable. The transitions are seamless and offer a fast-paced feel, while the tooth-like outsole keeps you in control on the asphalt.
Conclusion on the Nike Air Max Zephyr
If you love the comfort of Air Max sneakers, you'll love the Nike Air Max Zephyr. The new silhouette is a further development of the Nike Air Max 720 and looks very futuristic. Opinions probably differ on the colourway, but luckily there is already a choice. The sneakers are already online at Nike and selected retailers.