Levi's and New Balance Release a Collaborative 1300
Update 03.08.2020
Levi's and New Balance decide on another collaborative release. The Levi's x New Balance 1300 from April 2019 is scheduled to be released again this month. Those who missed the drop a few months ago will thus get a second chance to grab the high-quality sneaker. The release is on August 12th at New Balance.com and probably again at Levi.com.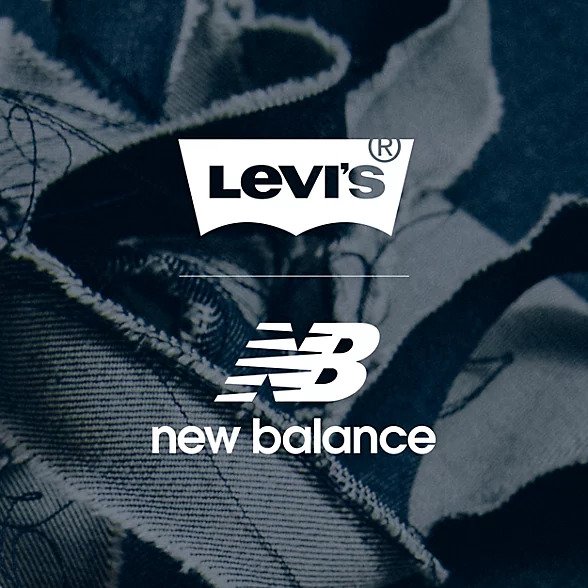 Update 26.03.2020
More and more sporting goods manufacturers are withholding their releases. Now Levi's and New Balance have also moved the release date of their collaborative 1300 sneaker. In the USA, the model is supposed to be released today. Instead, a spokesman for New Balance confirmed that the release will be postponed to a much later date: "To ensure everyone's safety, Levi's and New Balance have decided to postpone the international launch of the upcoming collaboration. The limited Levi's x New Balance 1300 sneaker is now available exclusively on Levi.com and New Balance.com on Friday, April 24th."
Unfortunately it is not clear yet, whether we are getting a drop here.
Original article 07.03.2020
Boston-based sporting goods manufacturer New Balance has unveiled its latest collaboration, which will be released this month. Above all, we are witnessing its first collaboration with Levi's. As if that wasn't violent enough, the two partners will be releasing a collaborative 1300 from New Balance. And, this silhouette is not often dropped.
It wouldn't be a collaboration if Levi's didn't put its beloved denim material on the sneaker. But, even then, the highlights don't stop there. The fan favorite 1300 uses the famous White Oak XX52 denim from the White Oak Mill collection—the same material that Cone Mills White Oak last used before the doors were closed in 2017.
The design is rounded off with a hairy light brown suede. This gives the Levi's x New Balance 1300 another nice contrast. Orange brandings on the sides, heels, and tongues complete the sneaker.
Don't miss the release of the Levi's x New Balance 1300
These sneakers will certainly be a celebration for some. The release date is on March 26th at New Balance. But, the drop in this country is still not clear. We will stay on it and inform you just in time.