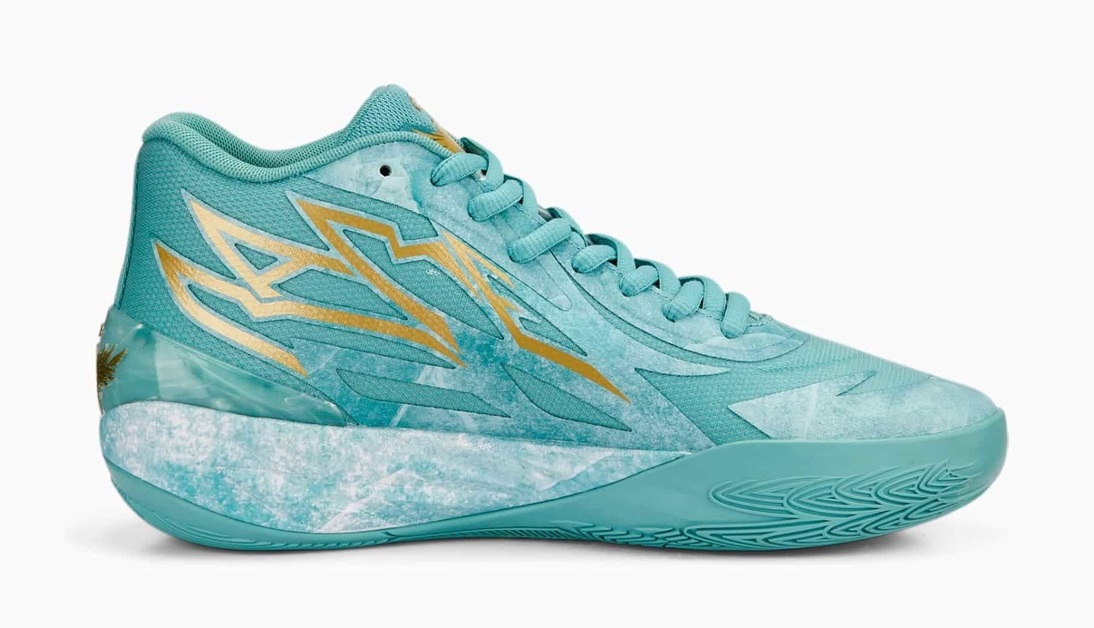 MB.02 "Jade": This Is How Puma Celebrates Chinese New Year
Update 19.01.2023
Shop the new Puma MB.02 "Jade" now at selected retailers like Foot Locker for only 150€. Click on the link above to enter the shop.
Original article 12.01.2023
Shortly after the new year, sporting goods manufacturers like Puma unveil their new iterations for the Chinese New Year. In 2023, there are no exceptions as now the sports company confirms a revamped MB.02. These are the details on the PUMA MB.02 "Jade" drop.
Puma honours the New Year with the Puma MB.02 "Jade", which has been developed in collaboration with LaMelo Ball in the colour "Teal". The special version pays homage to the jade, which is often worn as a symbol of luck during the New Year, and Puma highlights it with gold prints on the tongue, heel, and midsole.
This is then joined by an exciting pattern that pushes the Puma MB.02 "Jade" further forward. A white veil is laid over the midsoles and overlays, reminiscent of a marbled effect.
Where the Puma MB.02 "Jade" Will Drop Soon
Puma hasn't announced an exact launch date for the MB.02 "Jade" yet, but it should be released at the Puma online shop sometime in February. Check out the first photos here until then.