Mizuno "Noh-Men" Pack - Each Sneaker is Connected with a Mask
The Mizuno "Noh-Men" Pack is an incredible masterpiece of traditional Japanese art that combines powerful storytelling and spirit. Each sneaker in the collection is linked to a specific mask that served as the inspiration for Noh theatre. 
 
This theatre form, known for its iconic masks, uses individual pieces of wood to accentuate facial expressions and stimulate the audience's imagination. The Wave Rider 10 is reminiscent of the Okina mask of wisdom, the Sky Medal of the Tengu mask of protection and prosperity and the Contender of the Kitsune mask of a fox with changing behaviour. This collection undoubtedly shows the remarkable artistry of Japan!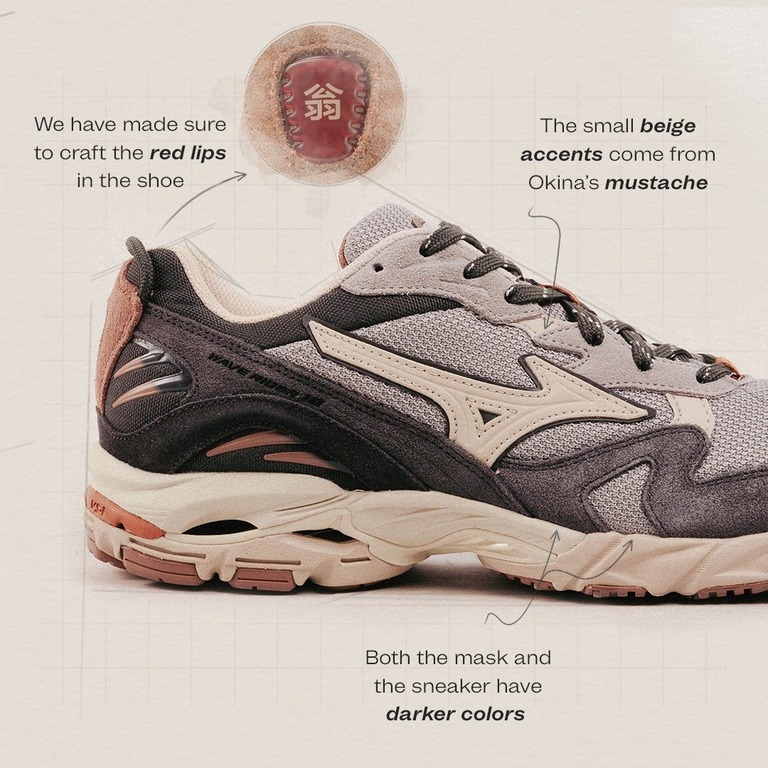 Mizuno Wave Rider 10 "Okina"
Not only does it come with the Wave technology for cushioning, stability and energy return we've come to expect from a quality sneaker, but the grey hues and details like the kanji letters on premium suede and mesh add an extra touch of class. Plus, the ankle strap adds a sophisticated everyday look that makes these sneakers perfect for all occasions - no matter what you're trying to achieve.


Mizuno Sky Medal "Tengu"
Premium suede, matte mesh and contrasting colour elements make the Mizuno Sky Medal "Tengu" an eye-catching ensemble that fuses sport and lifestyle in equal measure. Not only is this sneaker a classic model, it also features iconic lines and the signature kanji letters on the heel straps. In short, if you're looking for a cool old-school shoe with a modern twist, the Sky Medal from the 'Noh-Men' pack is for you.


Mizuno Contender "Kitsune"
With a midsole made of one-dimensional EVA foam and a one-piece solid rubber outsole, this shoe offers maximum support without losing its casual character. The upper is made from a mix of matte mesh, suede and leather for a sporty look. To complete the look, embroidery and a heel strap reference its connection to the Noh mask representation.