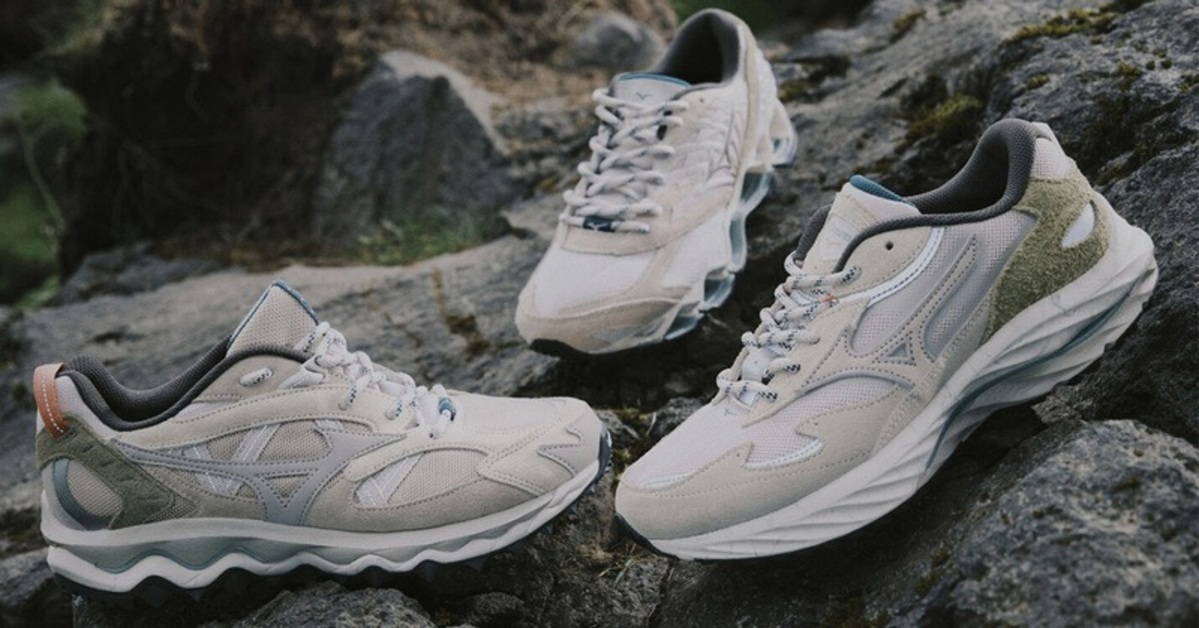 Mizuno Nomad Pack: An Ode to Adventure and Closeness to Nature
The Mizuno Nomad Pack is a tribute to free spirits and social travellers. The longing for nature is one of the main inspirations for this adventure pack. It emphasises the contrast between the harshness of nature and the tranquillity it nevertheless provides to humans. The Nomad Pack celebrates man's journey through nature as a way to find himself, connect and regain his balance. This pack is perfect for those seeking adventure and freedom.
The pack contains the Wave Mujin TL, Wave Prophecy LS and Wave Rider Beta models. The shoes feature "SilverCloud", "WhiteSand" and "Cedar" details and reflect the beauty and ruggedness of nature, which served as inspiration for the collection. References to nature can also be found in the design of the marble midsole as well as the printed mountains and the "Cairn" logo in the insoles. Hairy suede and technical woven mesh are the materials chosen for the Mizuno Nomad Pack. In Europe, unfortunately, only the Mizuno Wave Prophecy LS "Nomad" is currently available for 250 €, but the other two models will probably follow soon. The link to the shop is
here
.