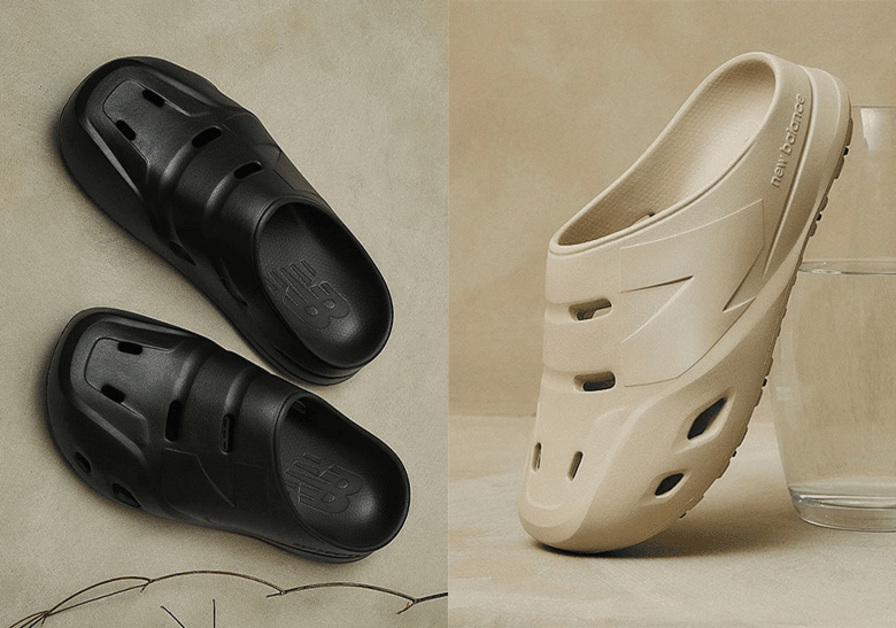 New Balance Clog - New Balance's Answer to Foam Sneakers
We live in a very crazy time, because the taste for sneakers is already changing almost daily. For example, the Nike Dunk Low died as quickly as it became popular again, and the Air Jordan 1 High was sold out in seconds after its release. Now, you can find the last few sizes at online shops, and collabs with Union LA were once the name of the game.
In 2022, we are now crossing a different line, as hype sneakers now include comfortable foam shoes from Crocs Clogs or the new adidas Adilette 22. Another label now enters the ring. New Balance puts the iconic grey suede aside and swaps it for a soft material. Here comes New Balance's answer to the many clogs.
The label comes full circle with the New Balance Clog, as the shoes are rather simple and plain in shape, unlike its peers that opt for bulky silhouettes. They have small holes on the upper and a large N logo that adorns the sides.
This Is What the New Balance Clog Looks Like
So far, we haven't spotted the New Balance Clog at the New Balance online shop, but we'll keep an eye on it and let you know if there are any updates. Supposedly, the shoes were already released in selected regions on July 1st.