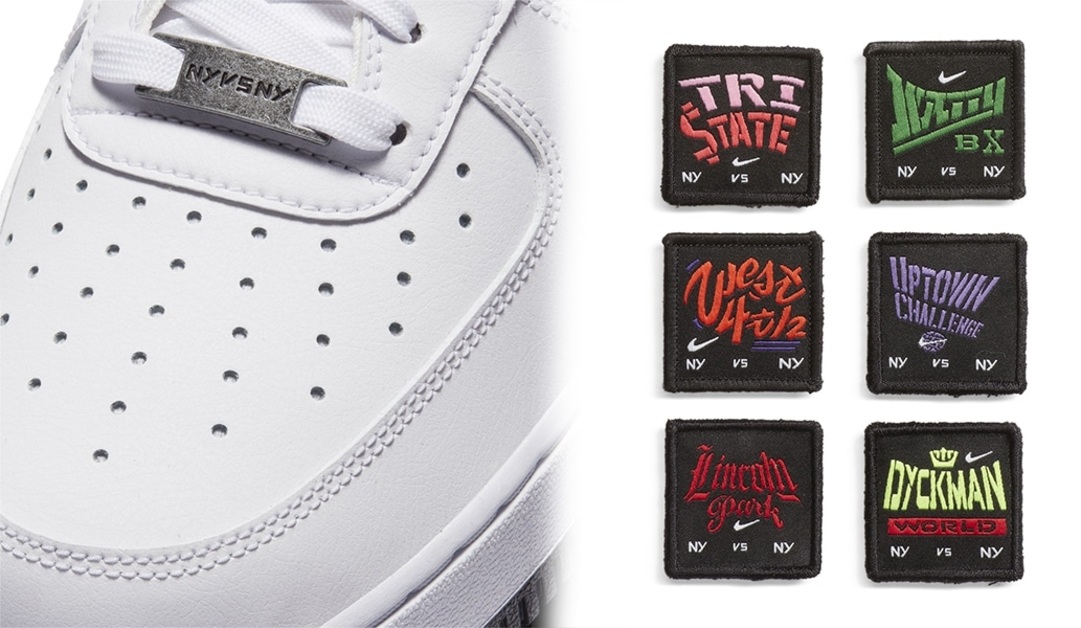 Nike Air Force 1 "NY vs. NY" with Interchangeable Patches
There are a few cities in the world that love basketball as much as New York City. The love for the sport is so deep-rooted in the city that even the sporting goods manufacturer Nike every once in a while releases some sneakers that honour the parks. Most recently, the Beaverton-based brand released an Air Force 1 that picks up the theme from Rucker Park.
In recent years, the Big Apple plazas have become historic sites. Stars, actors and legends have made these areas into special venues, with most of the courts now used for hoops tournaments. Besides Rucker Park, there are other legendary places like Dyckman Park and the park on West 4th.
This possible sequel drops the orange lines and uses black contrast details instead. In addition, there are "NY vs. NY" brandings on the back heels, special lace locks and interchangeable tongue tags with different decorations and pictures.
Don't Miss the Release of Nike Air Force 1 "NY vs NY"
We have already seen the official pictures of the Nike Air Force 1 "NY vs. NY", but the release date has not been announced yet. It will most likely be an exclusive release in New York.