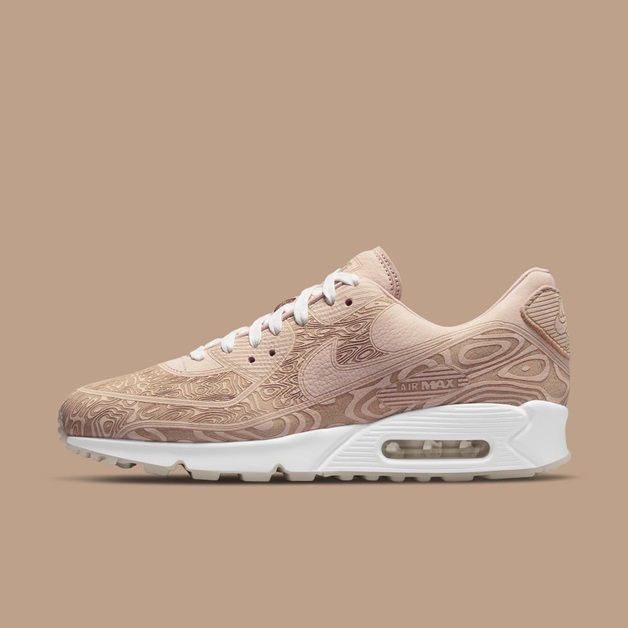 Nike Air Max 90 "Laser" with Wood Grain Details
Eighteen years ago, Nike released an Air Force 1 "Laser" with Mark Smith, and it was adorned by deep-cut details. Now, the label revisits this theme and uses it on the Nike Air Max 90 with special wood grain details. Check out the official images of the Nike Air Max 90 "Laser" here.
The Nike Air Max 90 "Laser" has a one-piece upper and a very intricate pattern that is reminiscent of wood grain. Small as well as large swirls and stripes extend from the toes to the heels, imitating the hard material, although this piece is much lighter.
The Swooshes and the small Air Max details are also covered with the pattern. The colourway is then rounded off with white laces, white midsoles, and also colour-matched insoles and milky outsoles.
Don't Miss the Release of the Nike Air Max 90 "Laser"
Unfortunately, there is no confirmed release date for the Nike Air Max 90 "Laser" yet, but you can expect the sneakers to drop soon as the official images are already online.