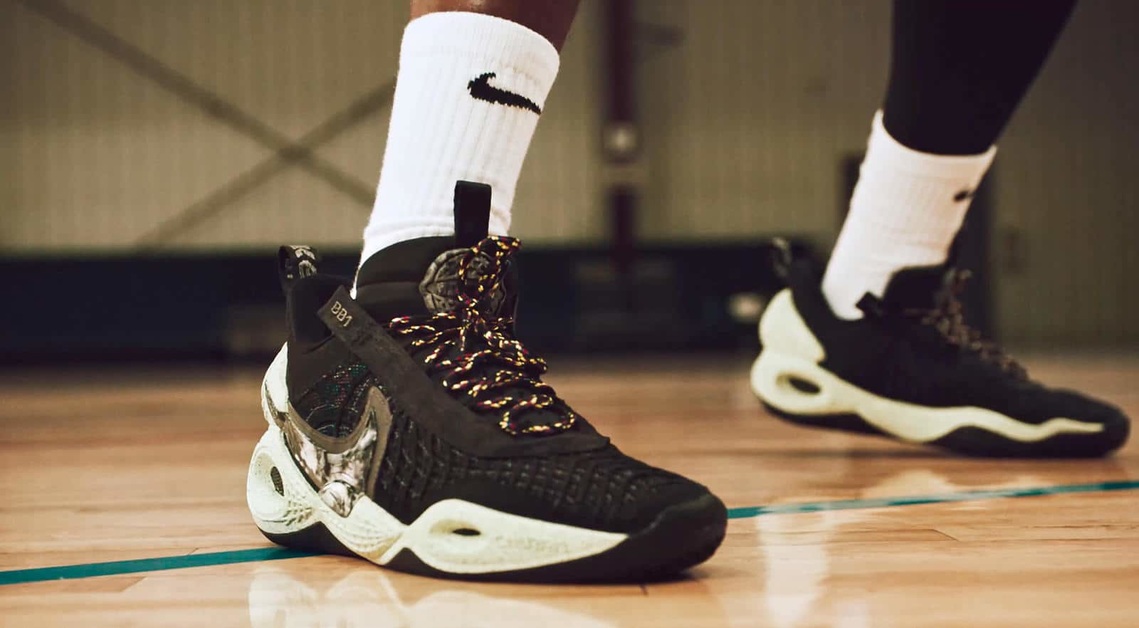 Nike Cosmic Unity - Basketball Becomes Sustainable
Nike continues to expand its basketball line and now even designs performance sneakers as part of the Move to Zero initiative. The next groundbreaking version is called Nike Cosmic Unity and is a model that consists of recycled material. With this, the Beaverton-based brand continues its journey towards "zero waste and zero carbon". Check out all the details on the new design here and discover the first colourways "Green Glow", "Amalgam", and "Space Hippie".
Nike continues to strive and come up with various efforts to create a better world and future. The journey started a few months ago when the first Space Hippie collection was released, and now, the brand with the Swoosh is launching the first hardwood sneakers.
The Nike Cosmic Unity is made of at least 25% recycled material (by weight) and features a full-length Zoom Air Stroble unit for enhanced responsiveness.
"We asked ourselves a question that guides our process into the future: Can a product that makes the world better also make an athlete better?" says Ross Klein, Senior Creative Director for Performance Footwear at Nike. "We wanted to create a synergy between making the world better through what we do, but also leaving an impact for athletes to perform at a higher level."
Info on the Nike Cosmic Unity
The first three colourways of the Nike Cosmic Unity have already been unveiled. In the next few days, we can expect a Nike Cosmic Unity "Green Glow", "Amalgam", and "Space Hippie", with the "Green Glow" dropping on February 26th, the "Amalgam" on March 7th, and the "Space Hippie" on March 12th for €150 each.