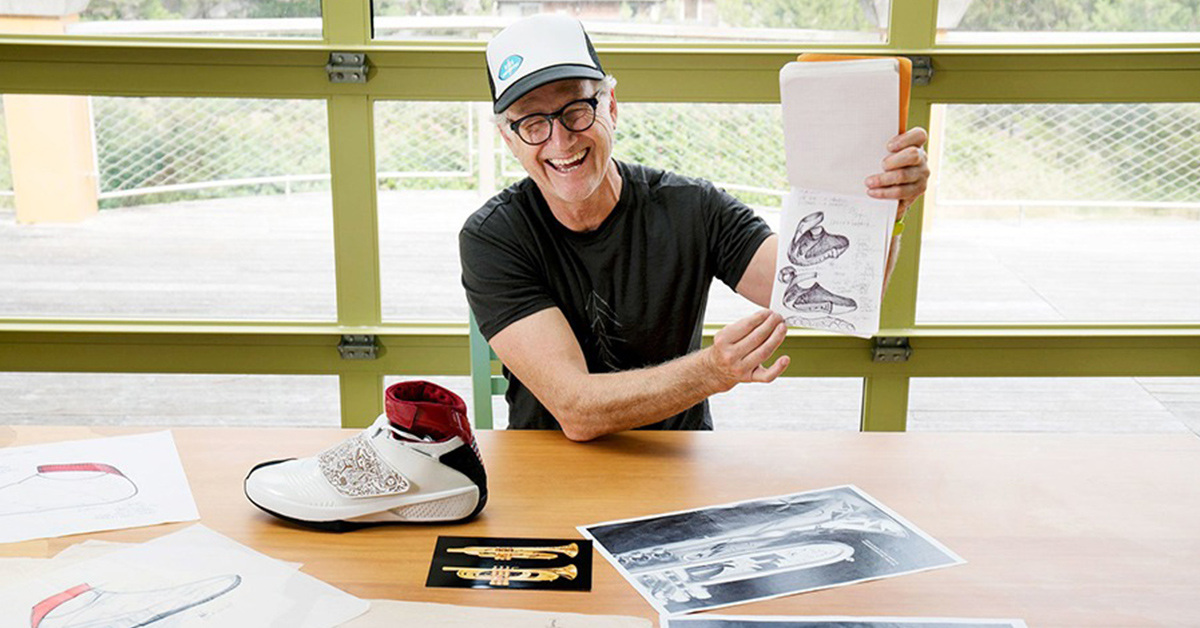 Nike Designer Tinker Hatfield in a New Documentary on Netflix
We've seen a lot of great documentaries about trainers in recent years. But Netflix's latest release really raises the bar: the new eight-part Netflix series "Abstract: The Art of Design" offers an insight into the work and creative process of creative heavyweights - including Nike's Tinker Hatfield.
The 42-minute episode about Tinker Hatfield shows the legendary designer at home in Portland, Oregon, where he surfs, plays keyboard, rides Vespa, coaches a pole vault team, rides his longboard and adds his creative touch to new shoe designs. For the man behind the Nike Air Max and dozens of groundbreaking silhouettes, it's all part of the process. And in his words, the work always boils down to solving specific problems for athletes.
 
Those athletes include Michael Jordan, who talks at length about his relationship with Tinker and their joint work on Jordan shoe designs over the years. The episode also includes anecdotes and perspectives from Nike CEO Mark Parker and sneaker culture pioneer Bobbito Garcia.
But it's not all sunshine and praise, as Tinker also recounts creative failures and dark moments in his career (after one particular mishap, he even thought he was finished).
Supported by archive footage, detailed design sketches - including never-before-seen prop designs for Back to the Future II - and images from Tinker's private memoir, the Brian Oakes-directed episode paints a vivid picture of the pioneer in shoe design. Watch the official
Abstract trailer
here:
The other episodes in
season 1 of Abstract
are not to be sneezed at either: Other creatives featured in the show are Platon (photographer), Ralph Gilles (automotive designer), Christoph Niemann (illustrator) and Paula Scher (graphic designer).