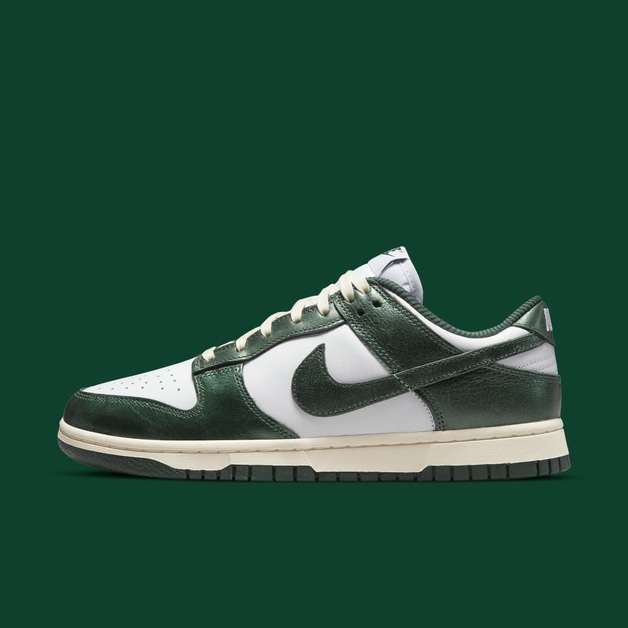 Nike Designs Another Aged Sneaker with the Dunk Low "Vintage Green"
The trend with the "vintage" look has been very well received, and sneakerheads even go as far as deliberately dyeing their sneakers to create an old and worn look. Nike is now continuing to follow the trend and seems to be designing a new line that has these key design points.
Previously, the brand revealed a Nike Dunk Low "Vintage Navy", and now, official images have been revealed showing a green variant. The new pair has the same effect, with the overlays of the Nike Dunk Low "Vintage Green" featuring a different hue.
To keep things interesting, the Swoosh design team has opted for different types of leather. White leather covers the base, and the corresponding overlays are upgraded with a slightly shiny leather material. Yellowed laces and midsoles are then added, while a ribbed lining completes the overall design.
Don't Miss the Release of the Nike Dunk Low "Vintage Green"
Take a look at the official pictures of the Nike Dunk Low "Vintage Green" here. Unfortunately, no release date has been given yet, but expect a drop in the next few months via Nike SNKRS.