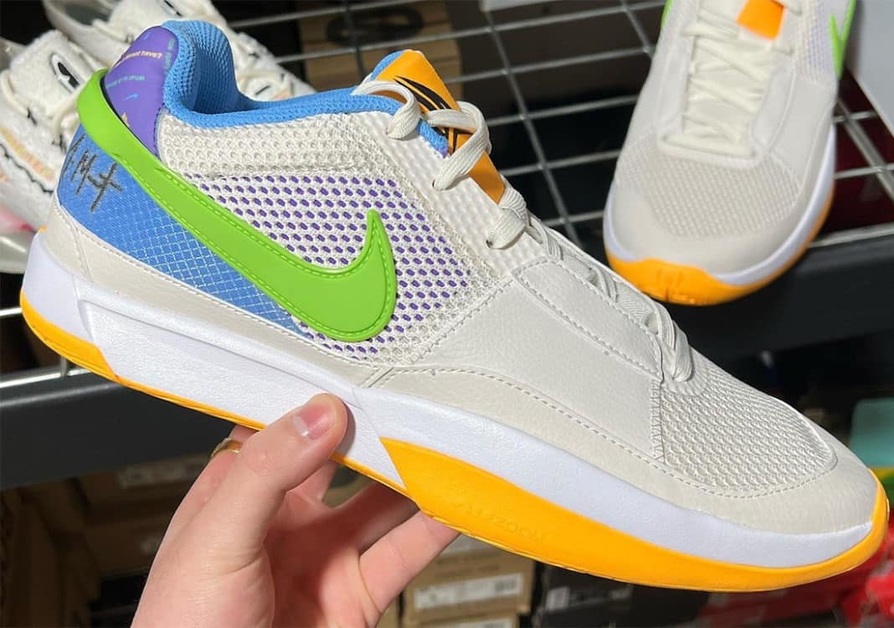 Nike Ja 1 "Phantom": A Second Colourway Has Been Revealed
The first Nike Ja 1 is set to drop in April 2023, but before that, we take a look at another pair planned for 2023. Nike continues to deliver some of the freshest footwear of the year with the Nike Ja 1 "Phantom".
This model not only features Ja Morant's personal logos on a stylish mesh upper, but also offers Zoom cushioning and lockdown benefits that allow athletes to maximise their hang time and reduce force on a landing.
The Nike Ja 1 "Phantom" combines the colours "Phantom/Action Green/Action Grape/White/Laser Orange/University Blue" for an eye-catching look, and the multi-coloured questions on the heels and insoles add a playful touch.
Perhaps the Nike Ja 1 "Phantom" Will Be Released in April
Whether you're on the court or on the street, you'll always look good in Nike's shoes. The Nike Ja 1 "Phantom" hasn't been confirmed yet, but the sneakers are reportedly dropping alongside the first variant in April.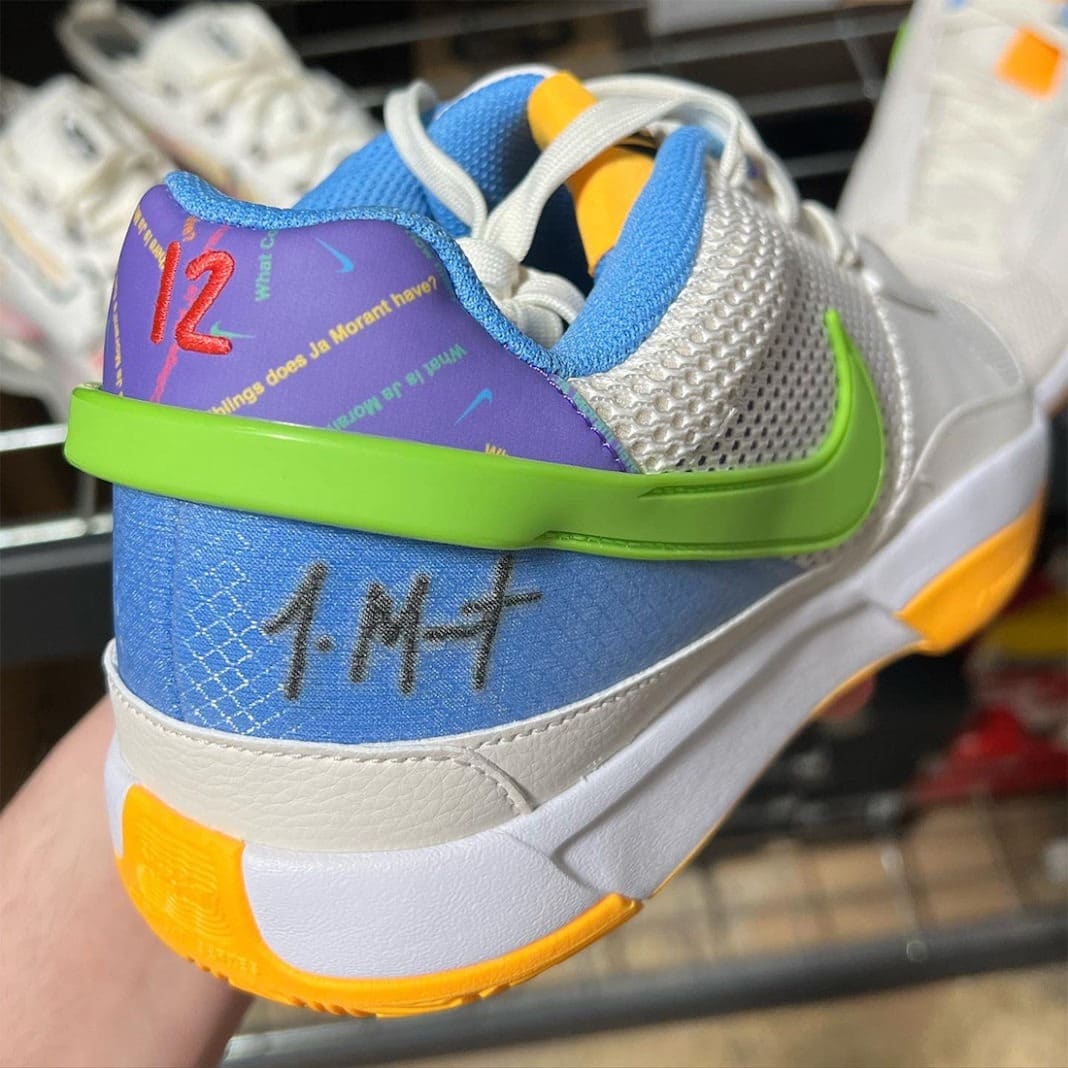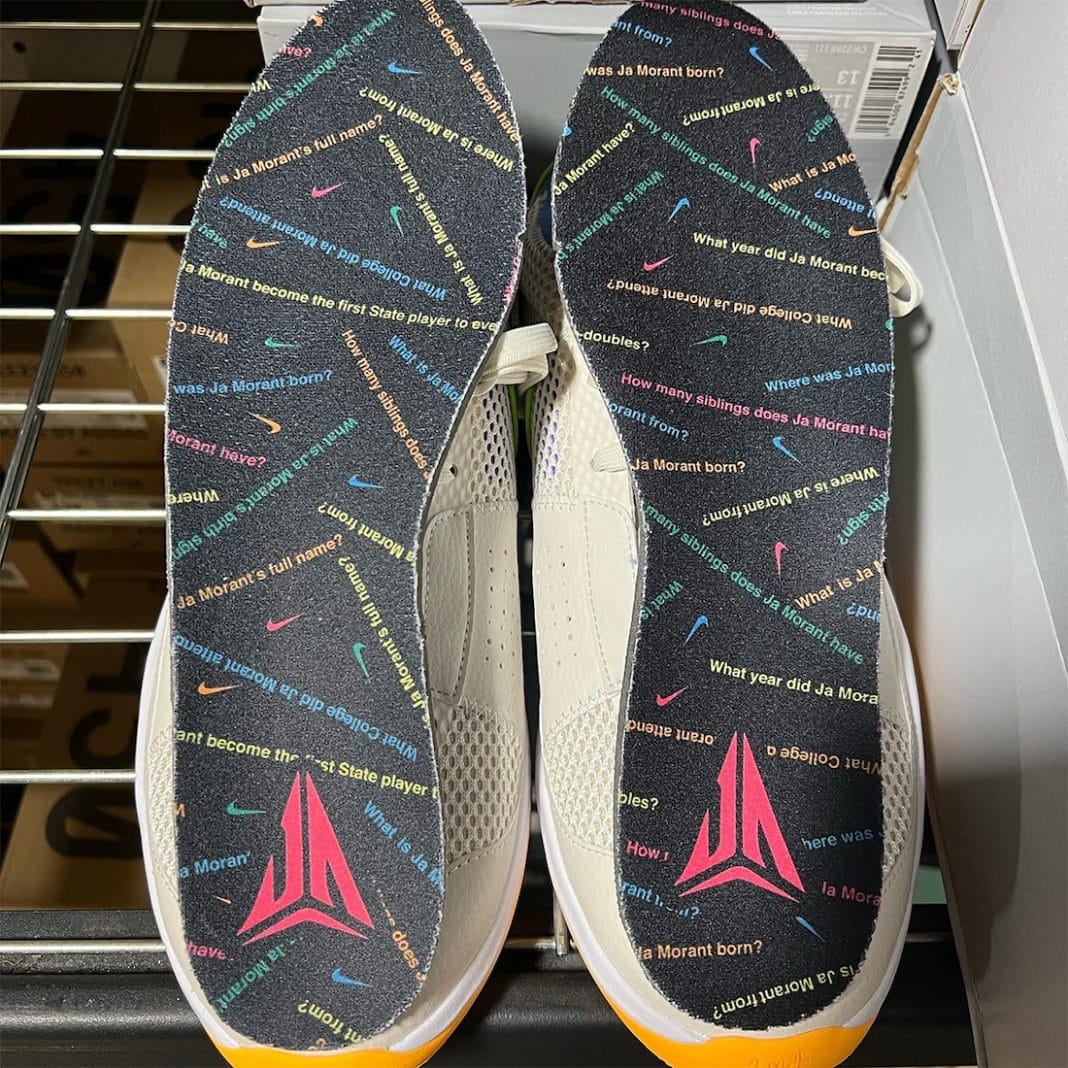 pics by @masterchefian