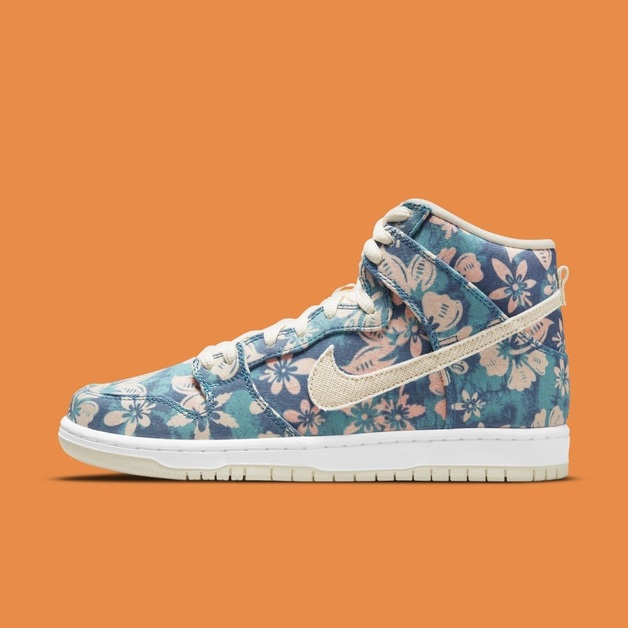 Nike SB Is Working on a Dunk High "Hawaii"
Update 09.04.2021
Shortly after the latest on-feet pics, Nike SB uploads the official pictures of the Dunk High "Hawaii". Unfortunately, there is no confirmed release date yet, but we will stay tuned and keep you updated.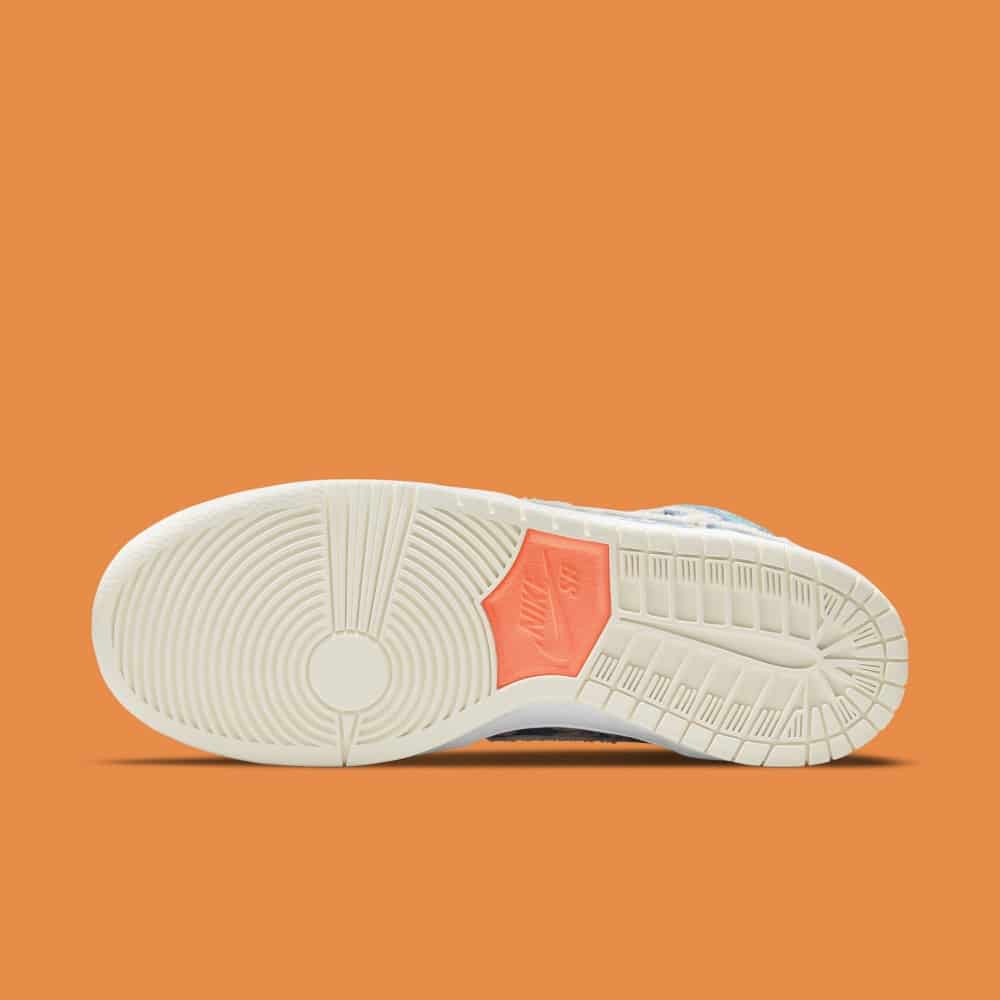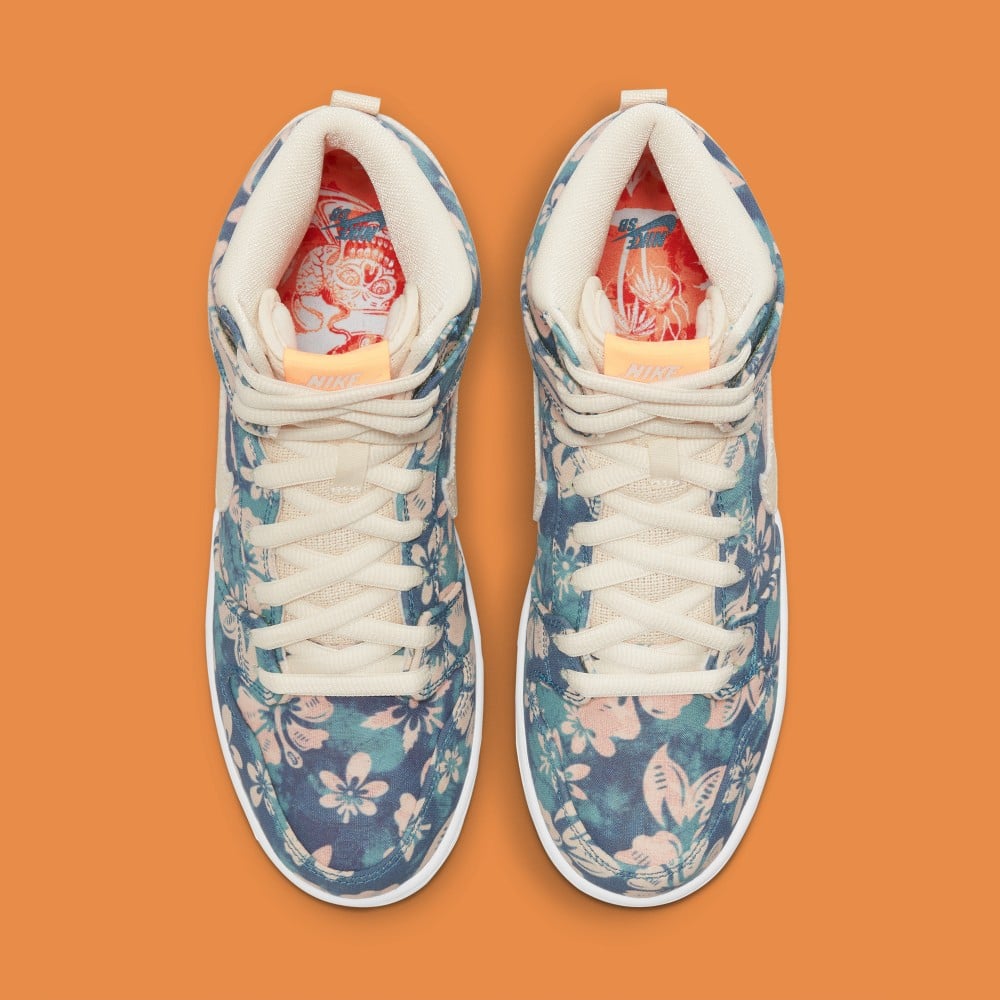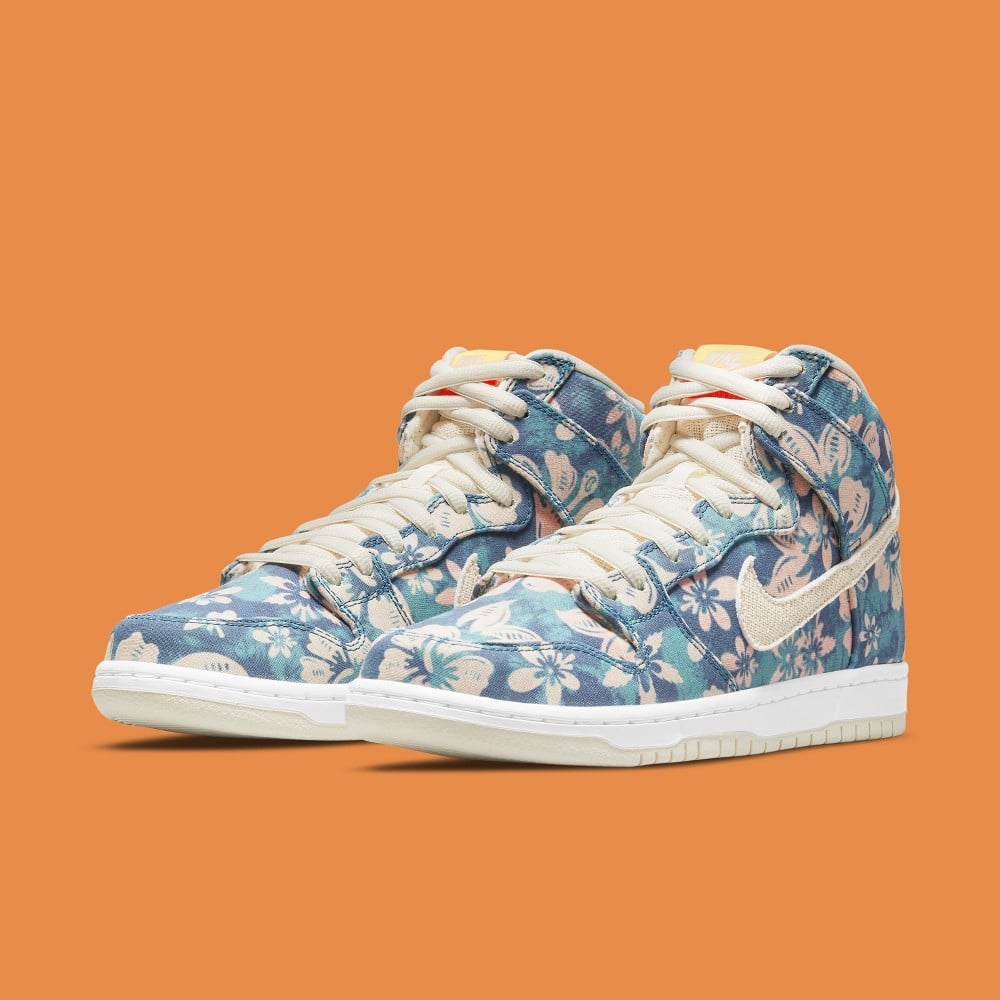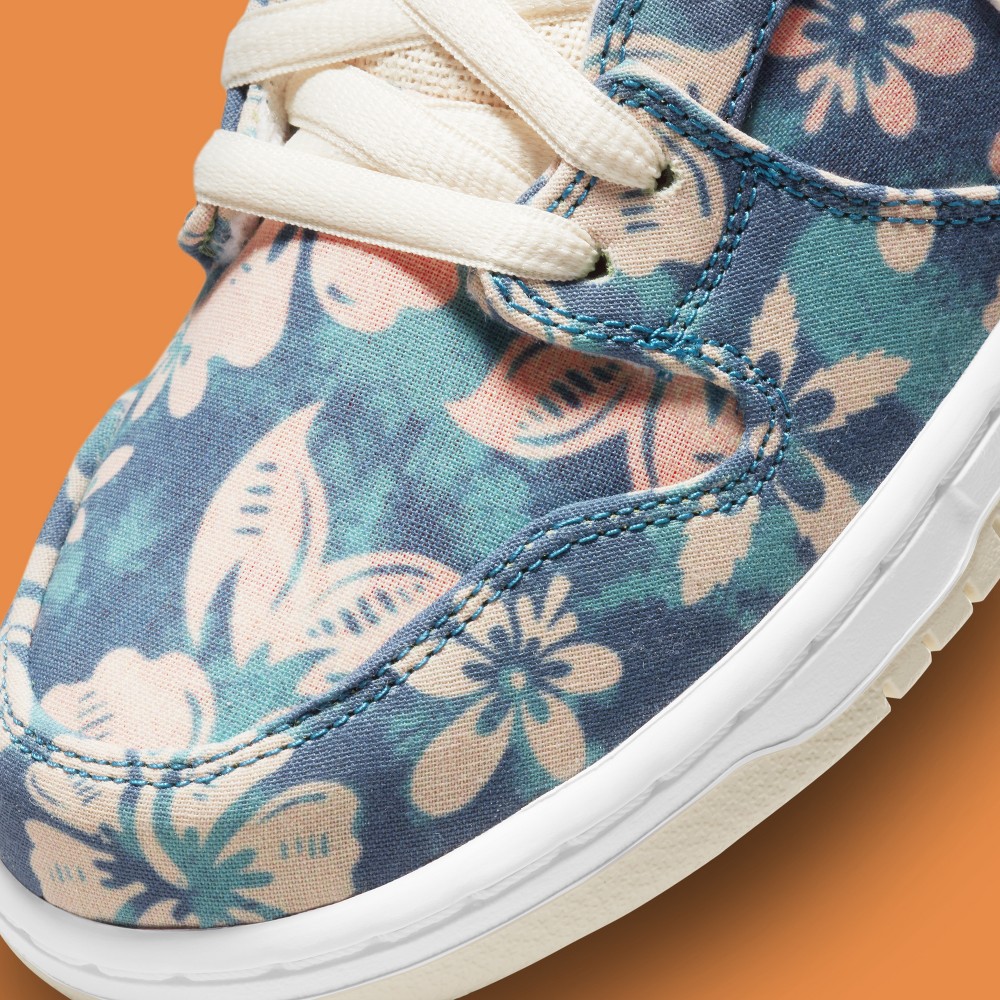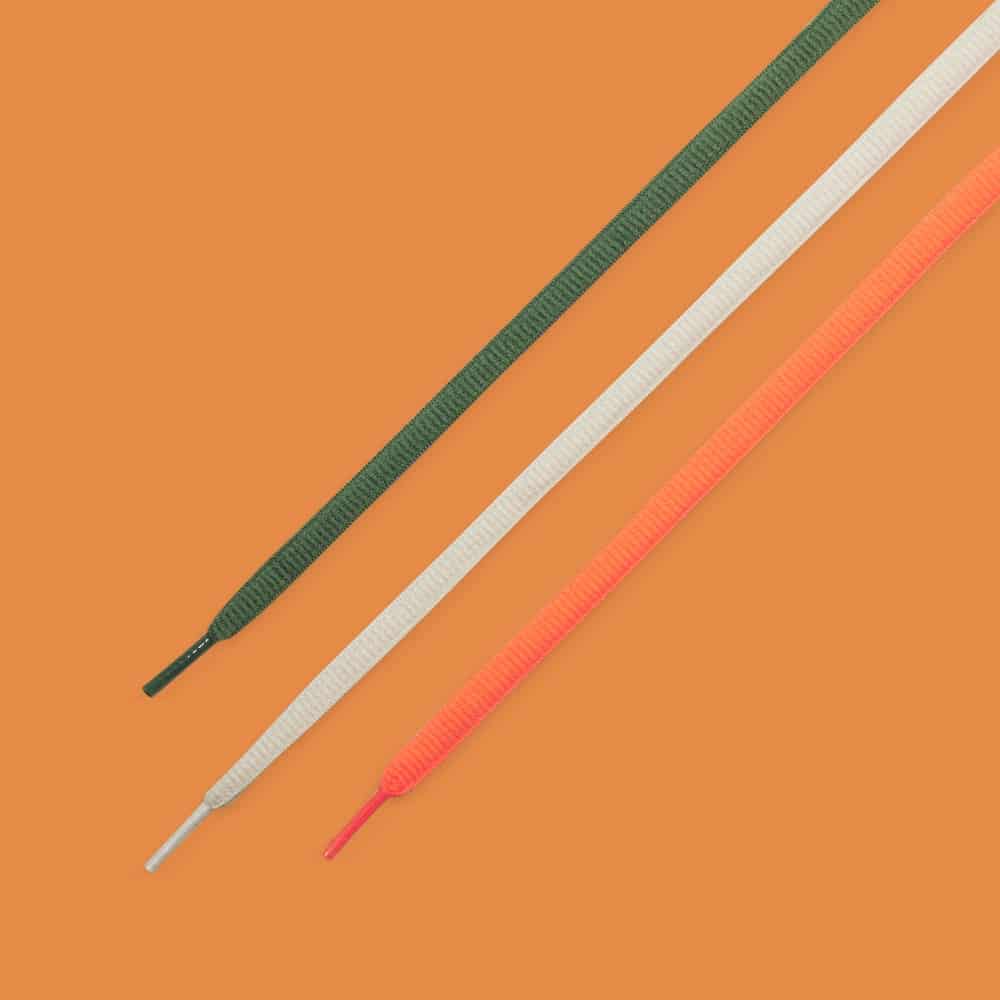 Update 06.04.2021
New images of the Nike SB Dunk High "Hawaii" have now been discovered, revealing a blatant secret. The sneakers seem to have a tear away-upper. When you take off the blue layer, you get an orange floral print with burning palm trees, birds, and weed-inspired green overlays. Could these be the first details pointing to a April 20th release?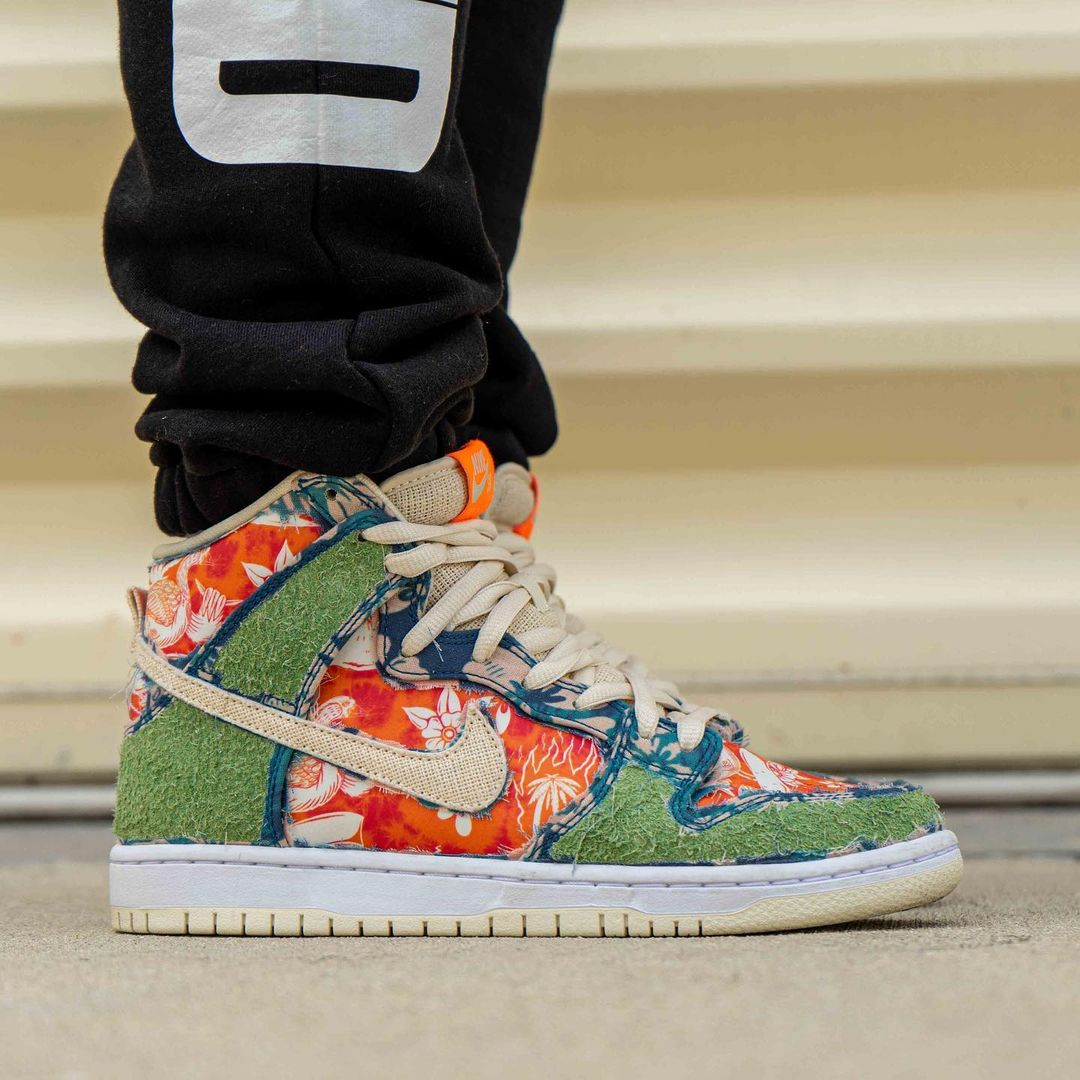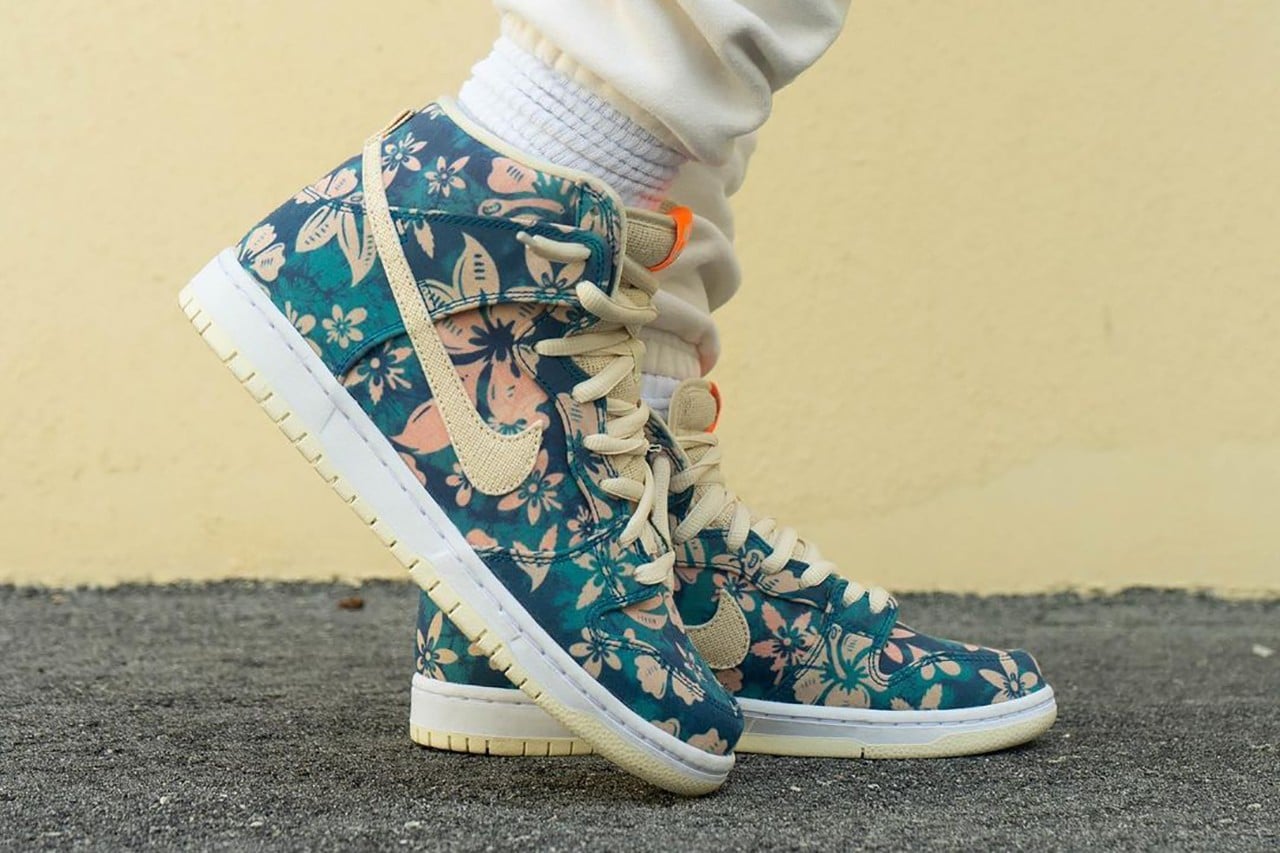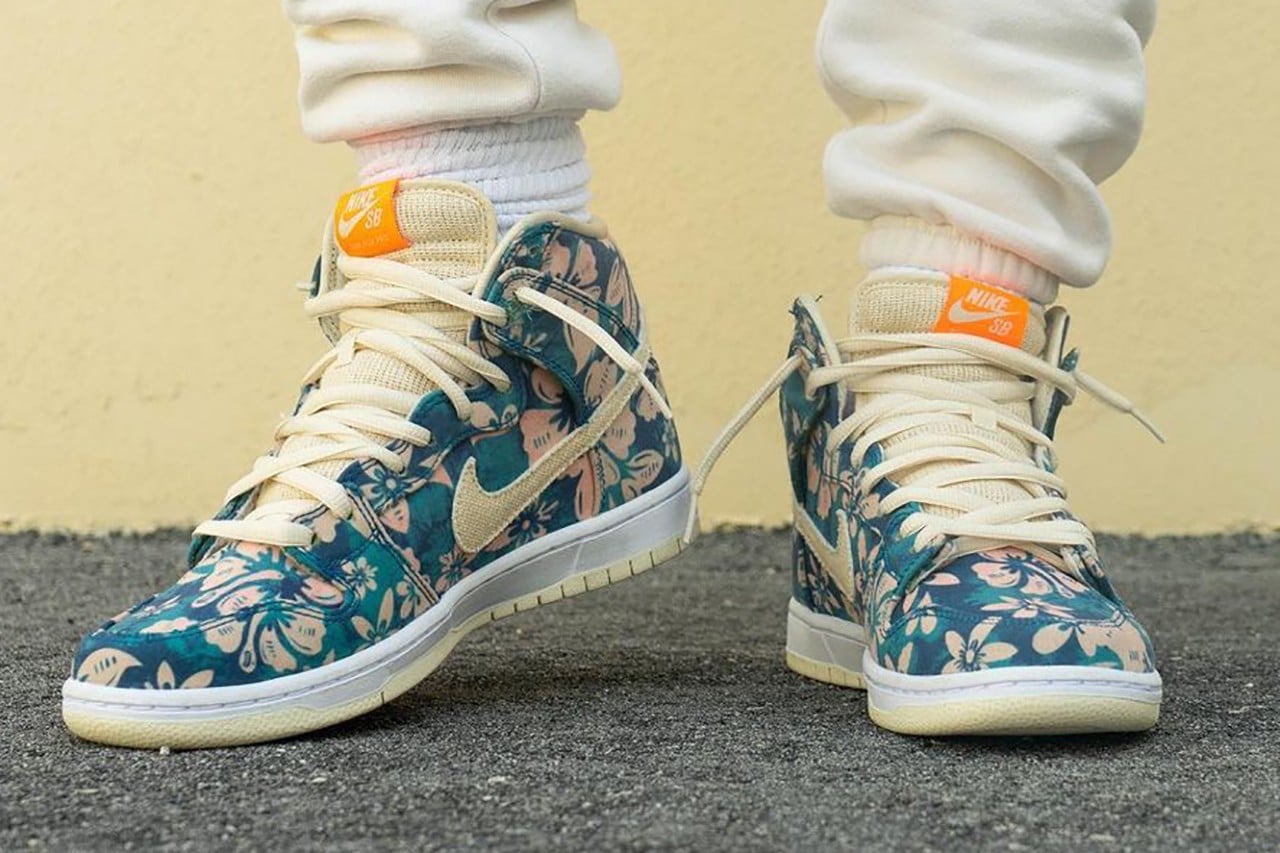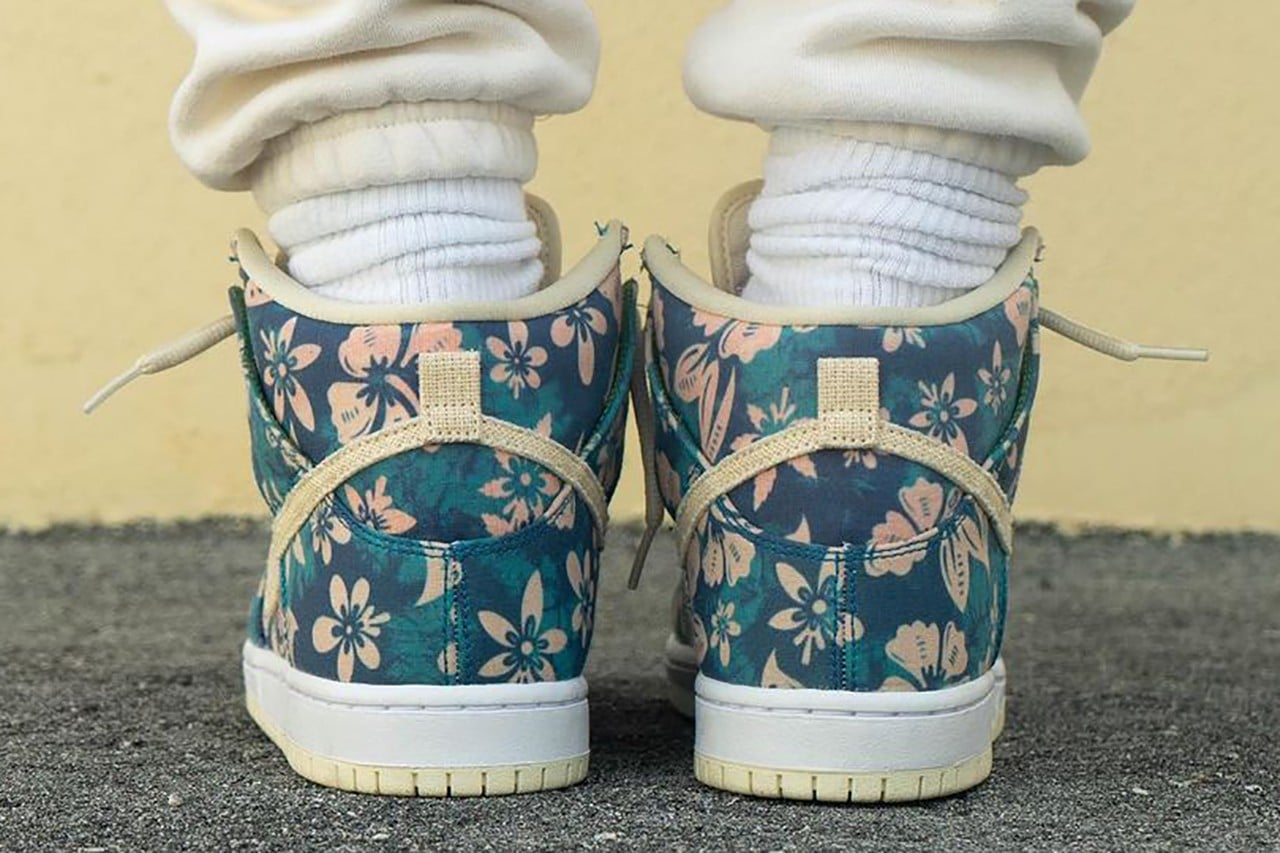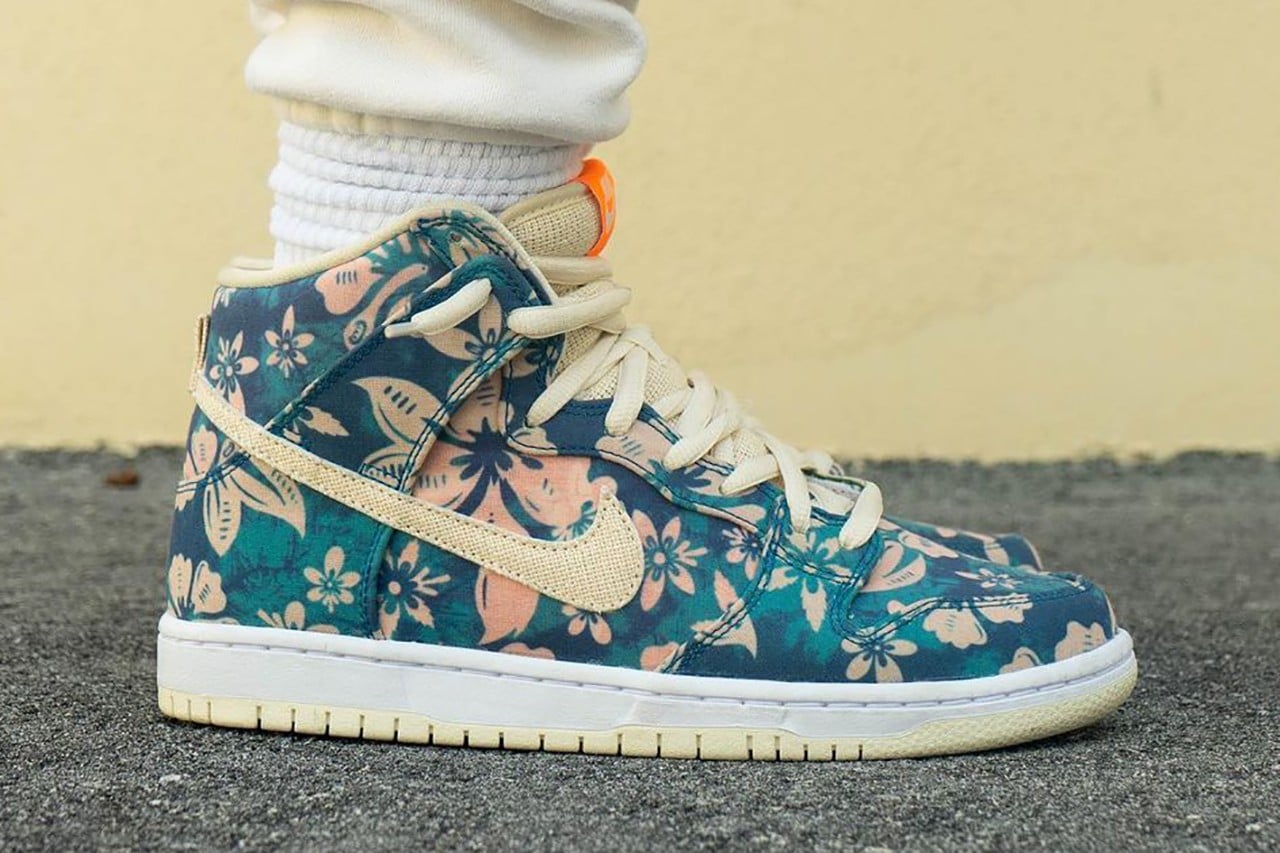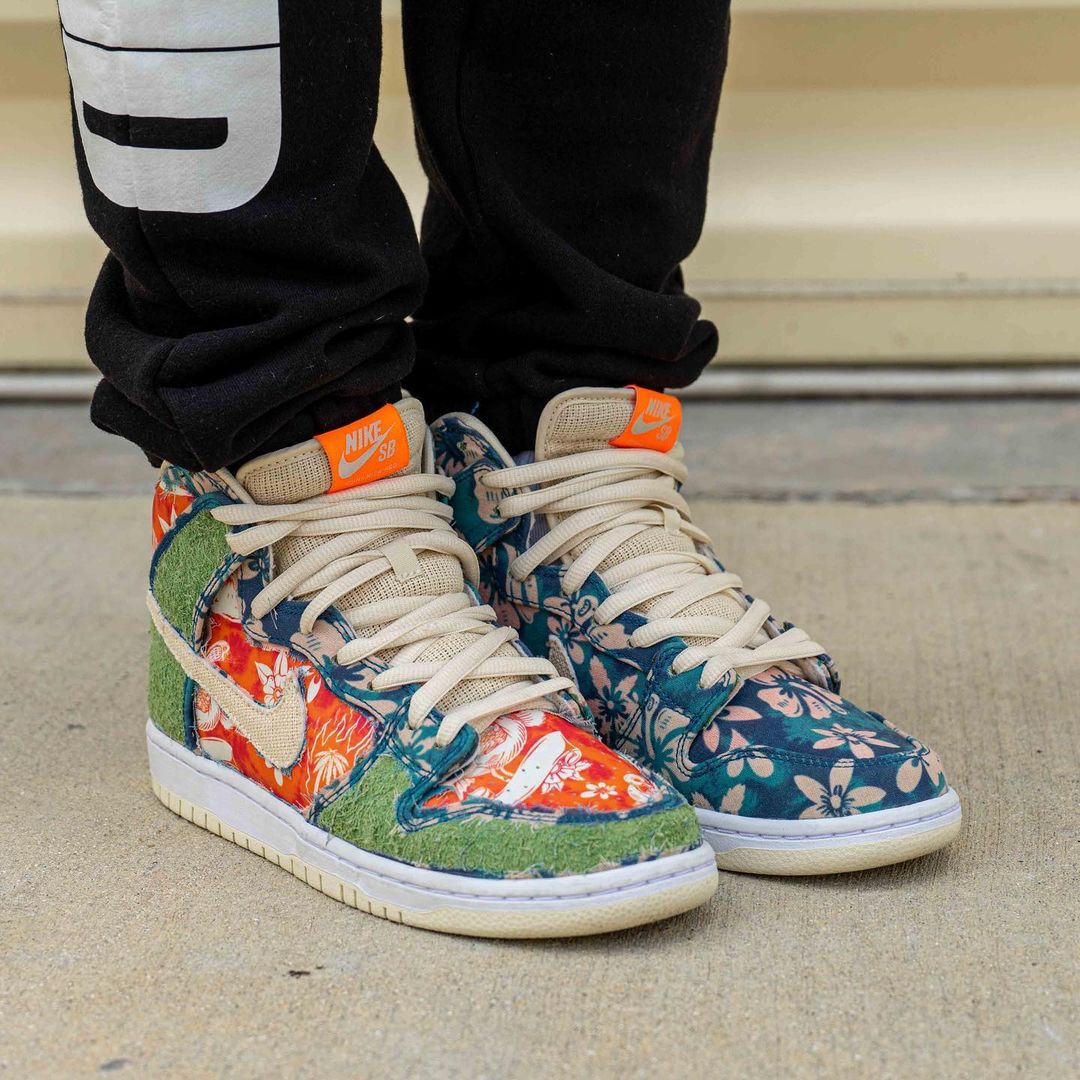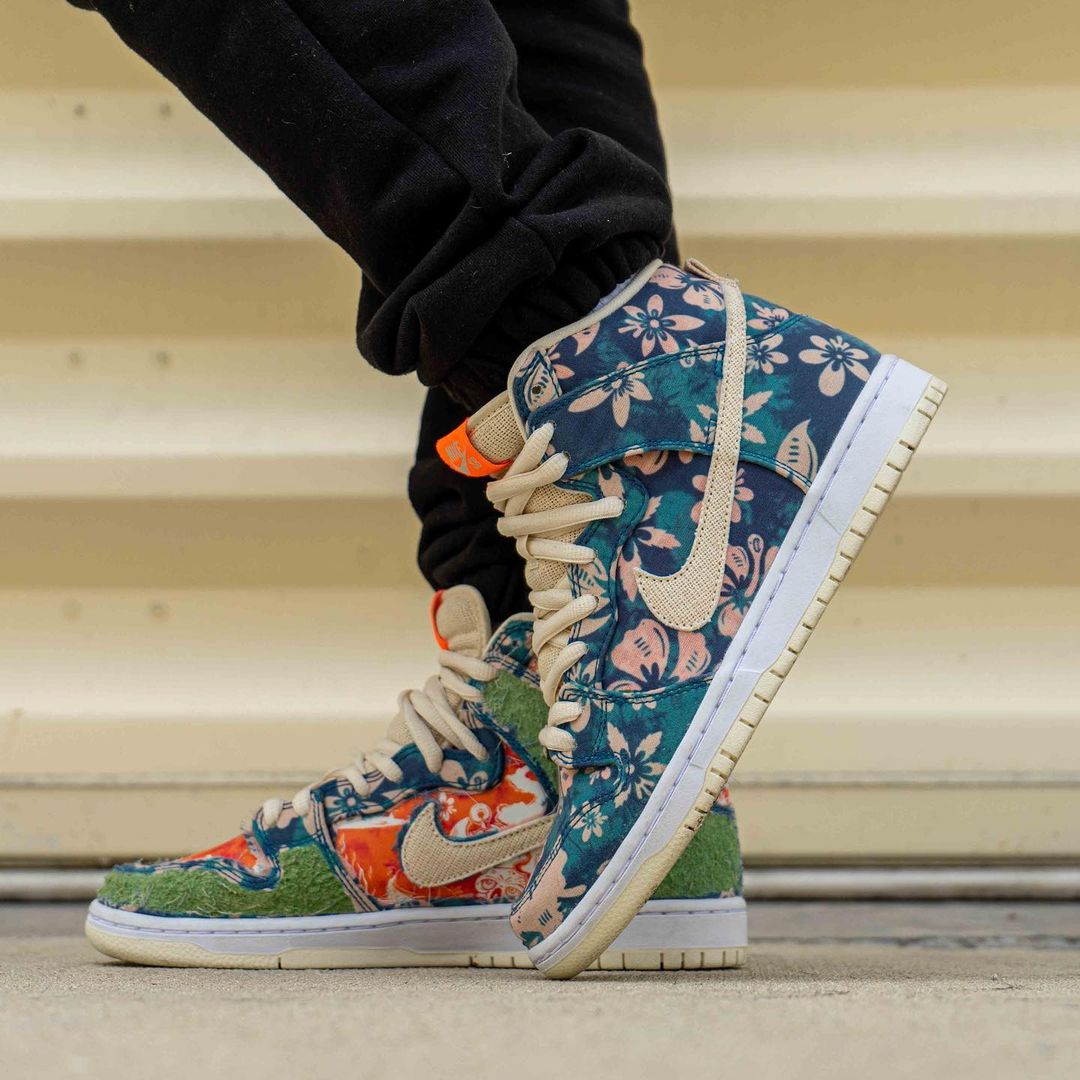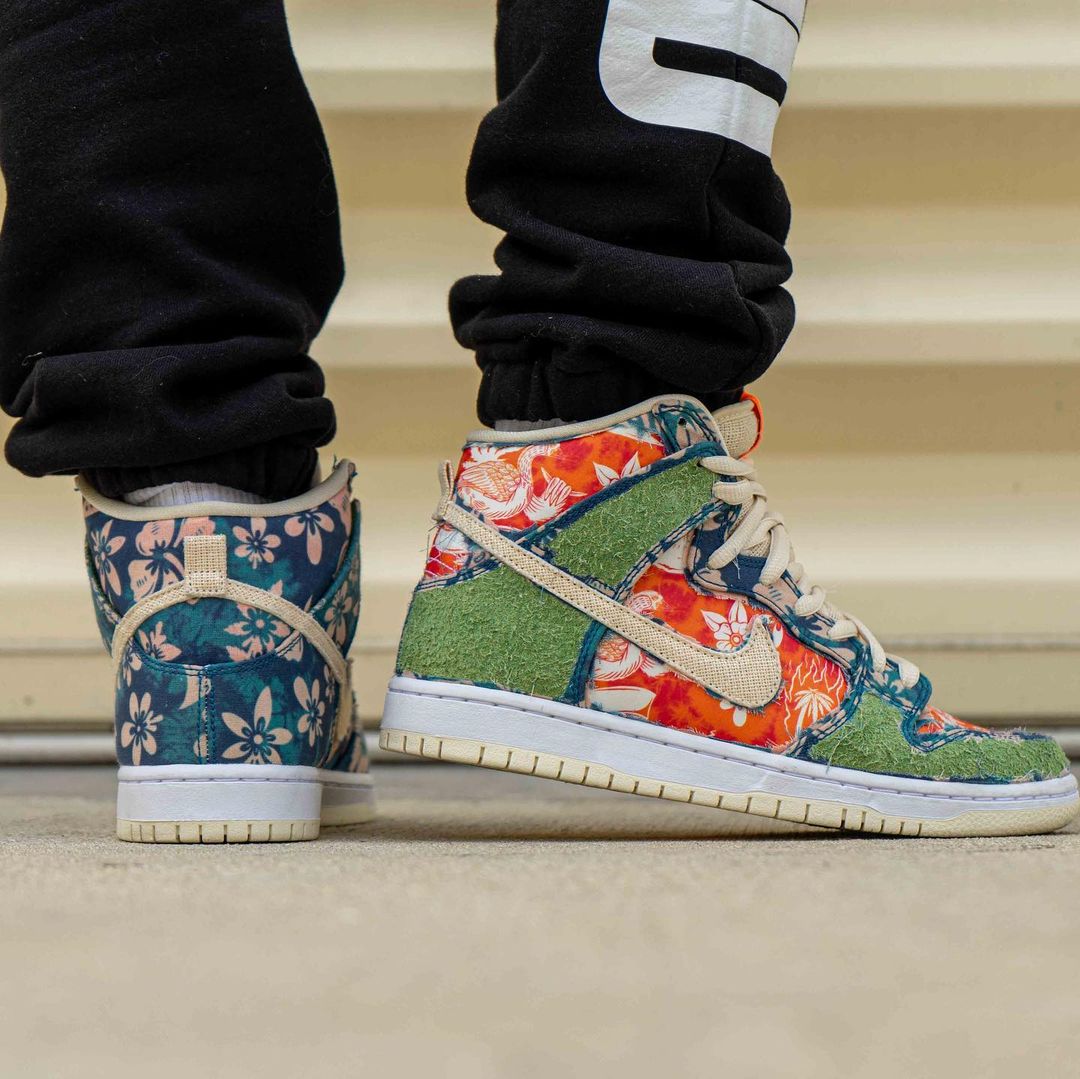 pics by @yankeekicks
Original article 04.03.2021
Nike SB has shown us lately that the Dunk is a indeed a very adaptive sneaker and can actually pick up almost any theme. Most recently, it was Sony's VX1000 camcorder that inspired the Dunk, and shortly after that came images of a blue Dunk "Gulf", channelling the legendary Porsche 917 Gulf. Now, the Dunk High is taking a holiday in Hawaii and packing its best shirt. Check out the new info on the adventurous colourway here.
It's not the first time Nike has taken up the "Hawaii" theme. In 2005, there was a volcanic Nike SB Dunk Low "Hawaii" with a black upper and fire-red details. This edition, on the other hand, is much bolder with an aloha spirit that the predecessor clearly lacks. The sneaker has a floral pattern with different accents in blue, green, and other aqua tones.
Somewhere in between, pink petals bloom for a balanced colour change. In addition, the tongues and Swooshes are made of a different material. Hemp-like inserts cover the pieces, which is often used to make beach bags and trousers. Orange brandings and colour-matched soles then perfectly round off the overall design.
Don't Miss the Release of the Nike SB Dunk High "Hawaii"
Unfortunately, there are no official pictures or a confirmed release date from Nike yet, but it is expected that the Nike SB Dunk High "Hawaii" will be released in the next few months for 120€. We will stay tuned and keep you updated.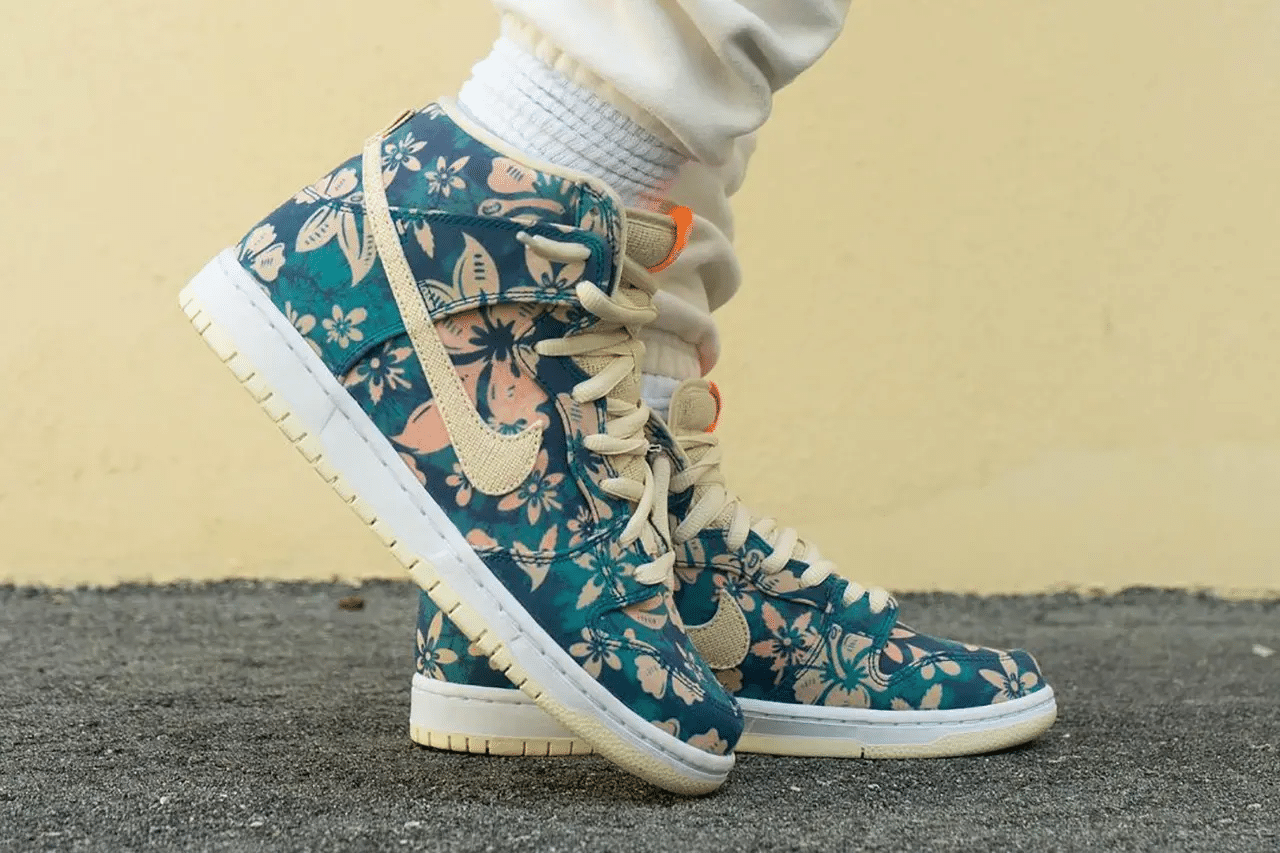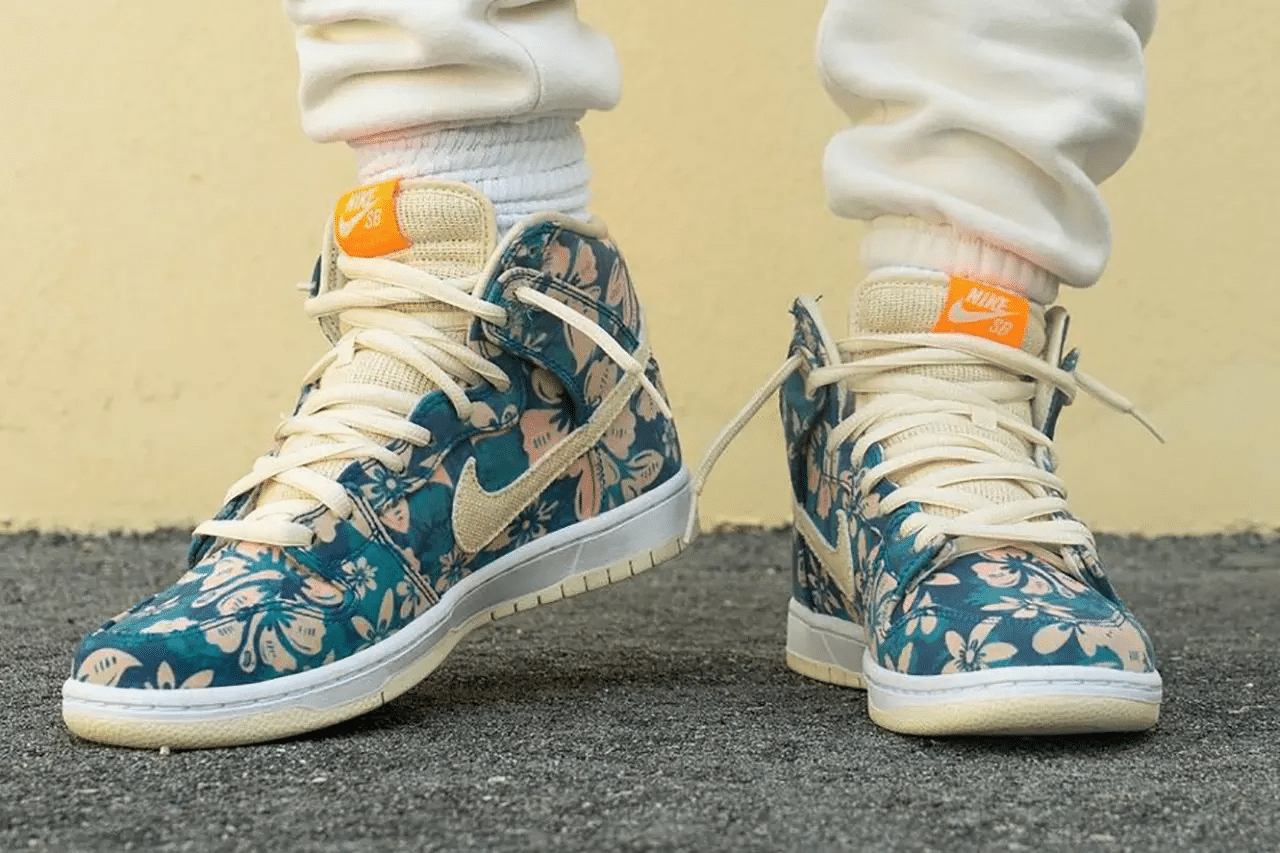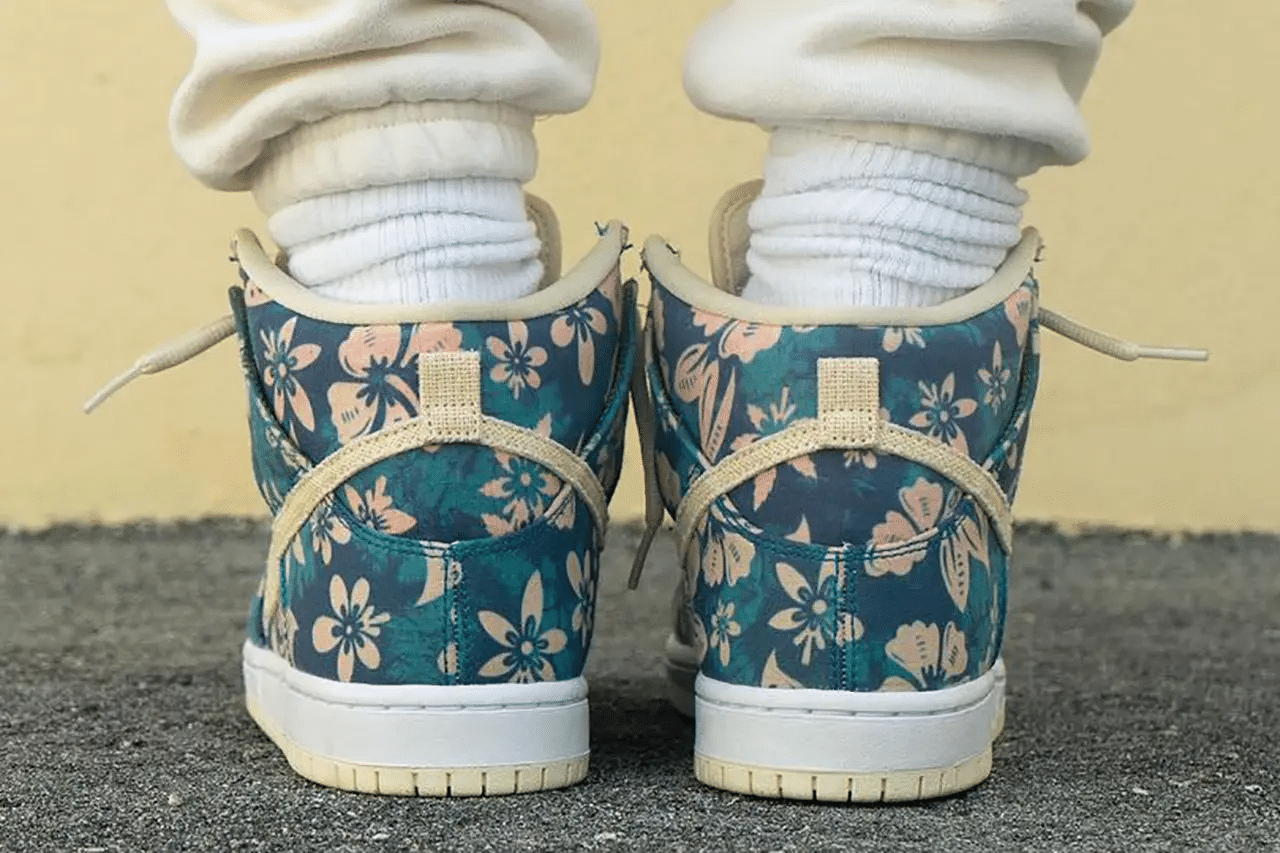 pics by @yankeekicks