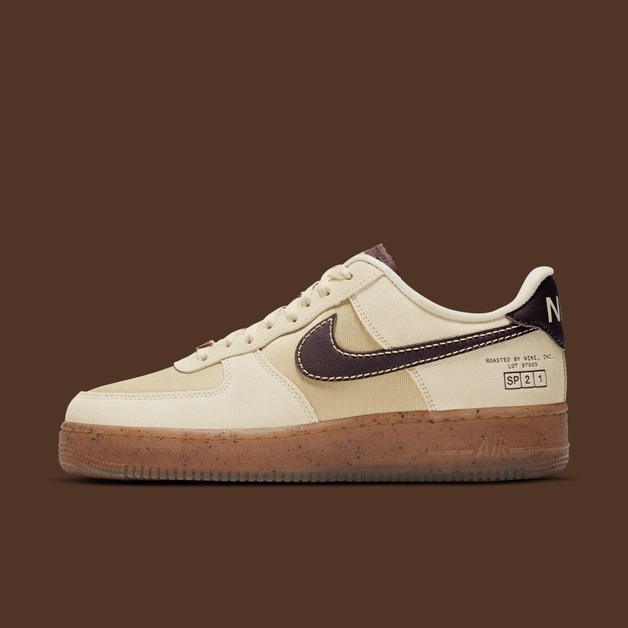 Nike's Addiction to Coffee Continues with the Air Force 1
Are you one of those people who usually start their day with a coffee? Whether it's a latté, macchiato, espresso, or other variations, it's hard to imagine life without the hot beverage, isn't it? That's probably why Nike designed a pack that honours the popular black caffeinated beverage.
Now that a Nike Air Max 97 and a Daybreak have been officially unveiled, Nike is expanding the range with another classic. We're talking about the popular Nike Air Force 1, which is covered in colours and details reminiscent of the roast and more. The usual sturdy leather is swapped for a lightweight canvas and a carefully selected colour palette covers the individual elements as well as the suede overlays.
A light cream on the upper evokes the frothy feel of coffee and right next to it are dark Swooshes made of tumbled leather that serve as the core. Saturated tongues, labels, and heels provide a nod to the branding, while slightly translucent soles with contrasting sprinkles complete the overall design.
Don't Miss the Release of the Nike Air Force 1 "Coffee"
It looks like Nike will release the complete pack soon. Unfortunately, there is no exact date yet. We will inform you as soon as the updates for the Nike Air Force 1 "Coffee" are available.