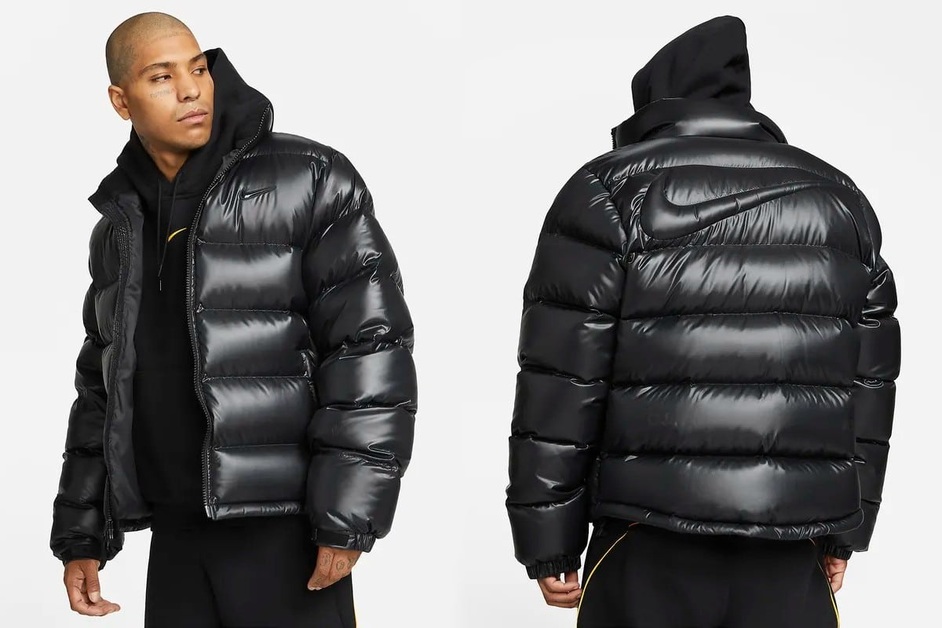 NOCTA - The Sub-Label of Drake and Nike
Update 11.12.2020
For what is likely to be the first of several NOCTA releases, Nike and Drake are releasing several pieces in a simple colourway. There's a classic puffer jacket, hoodie, fleece pants, and crew socks in "University Gold" and "Black", with the socks dropping in "White" and "Black". The respective pieces are decorated with graphics in the opposite colour. These include NOCTA's branding and lettering as well as Nike's Swoosh.
But our favourite is the puffer jacket with the three-dimensional bevelled Swoosh on the back. The hoodie and trousers, on the other hand, accentuate with reflective piping and improve visibility at night. The apparel has the following prices:
NOCTA Puffer Jacket: £355
NOCTA Hoodies: £105
NOCTA Fleece Pants: £95
NOCTA Crew Socks: £25
NOCTA Football Gloves: £90
NOCTA Black Cap: £30
It is assumed that the first clothes will drop on December 19th at Nike. The release on December 18th at nocta.com has already been confirmed.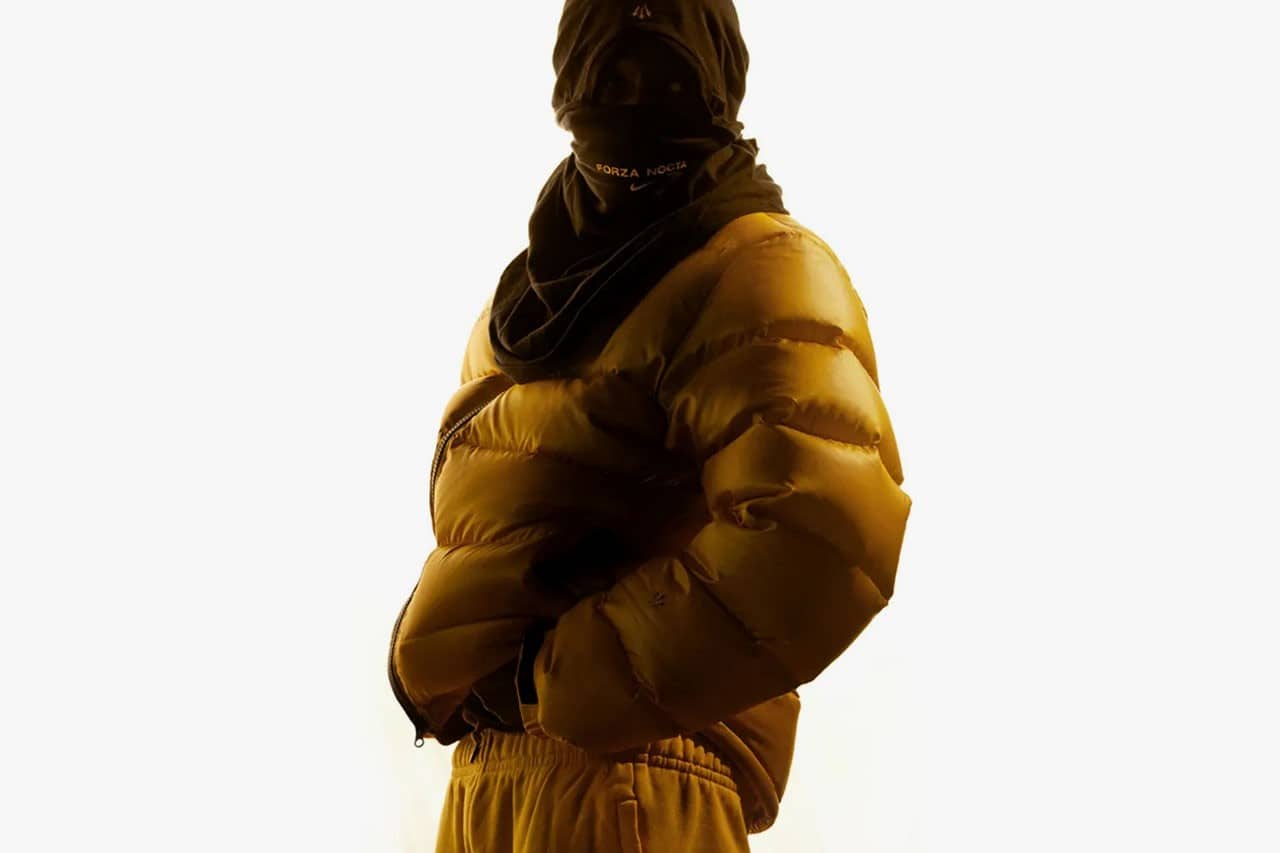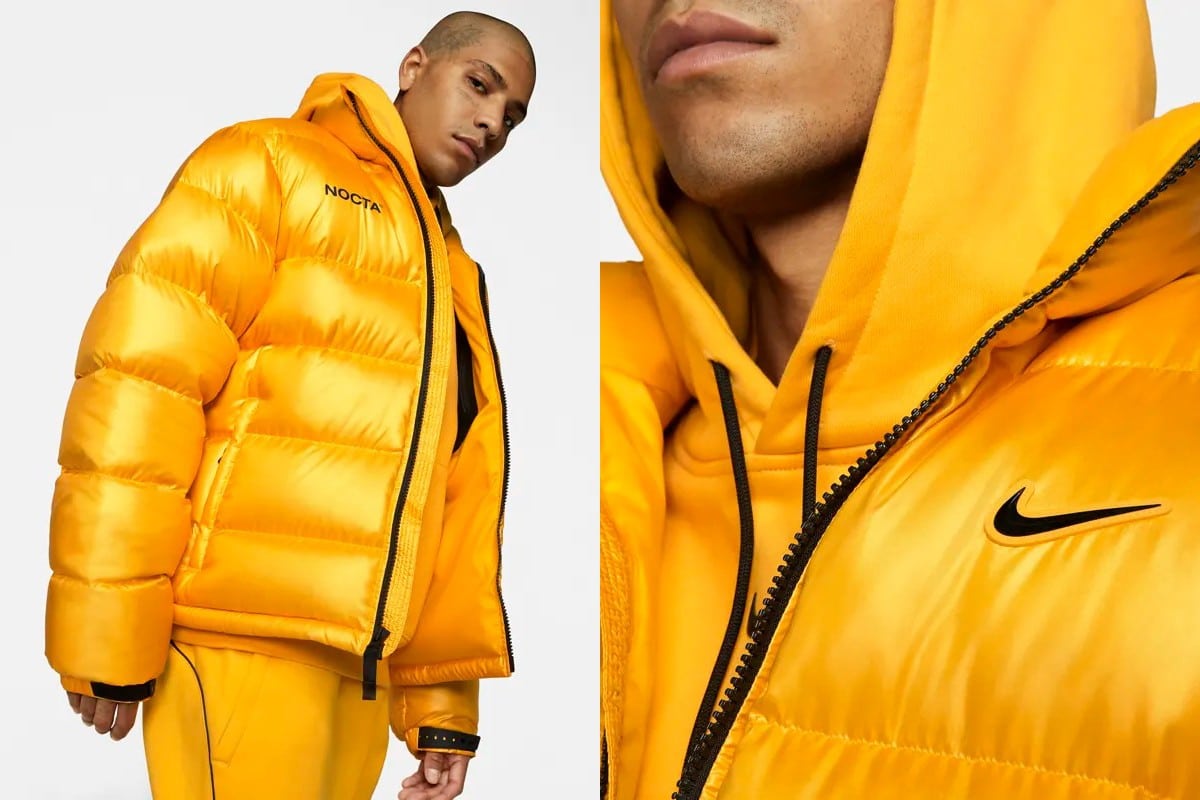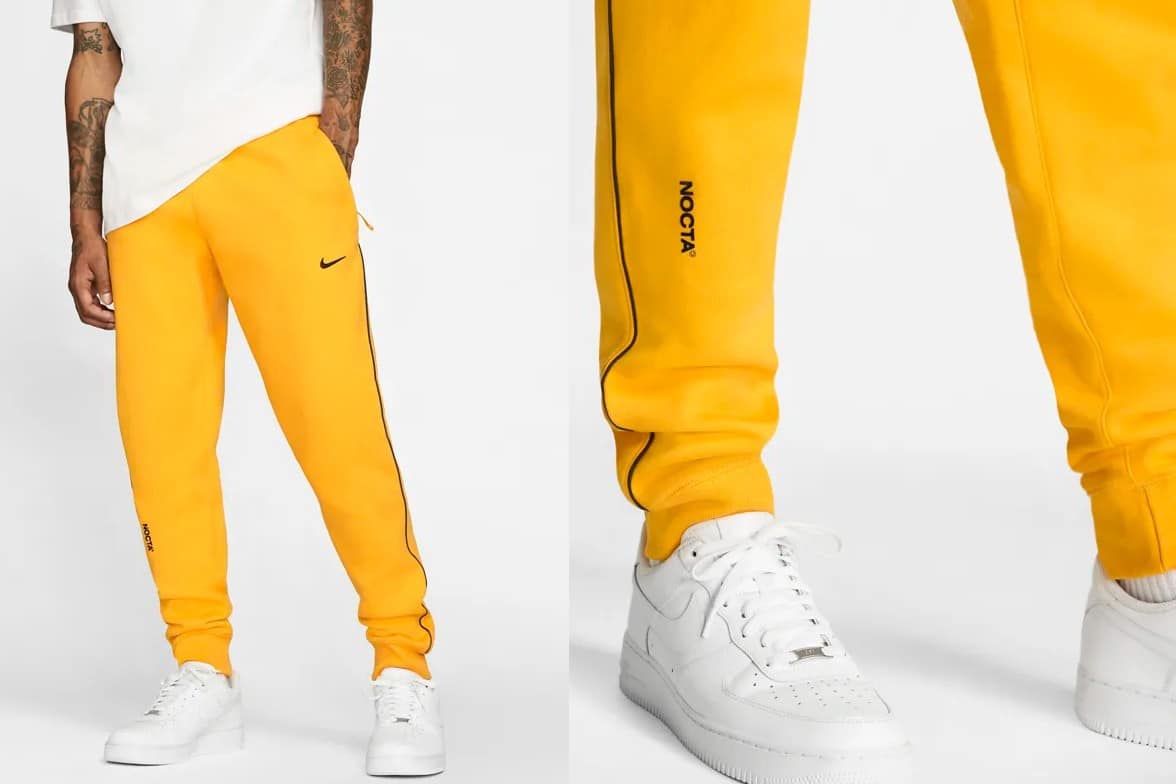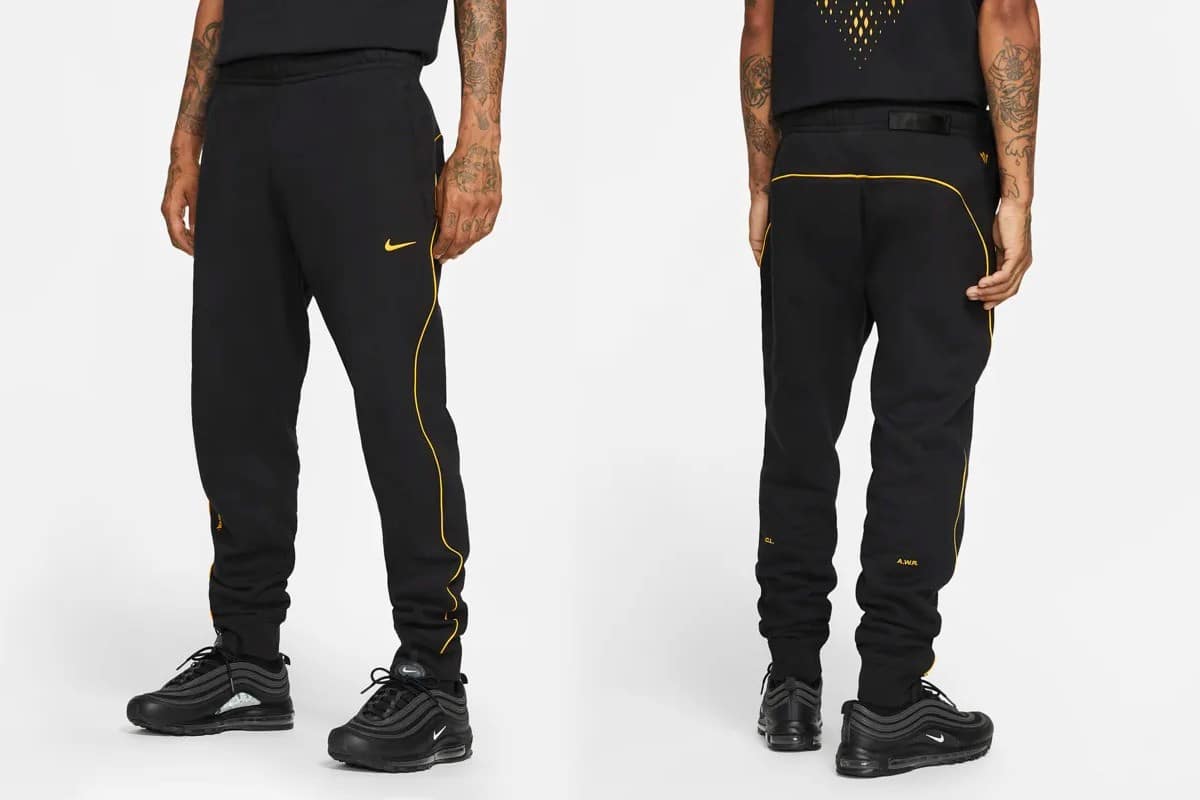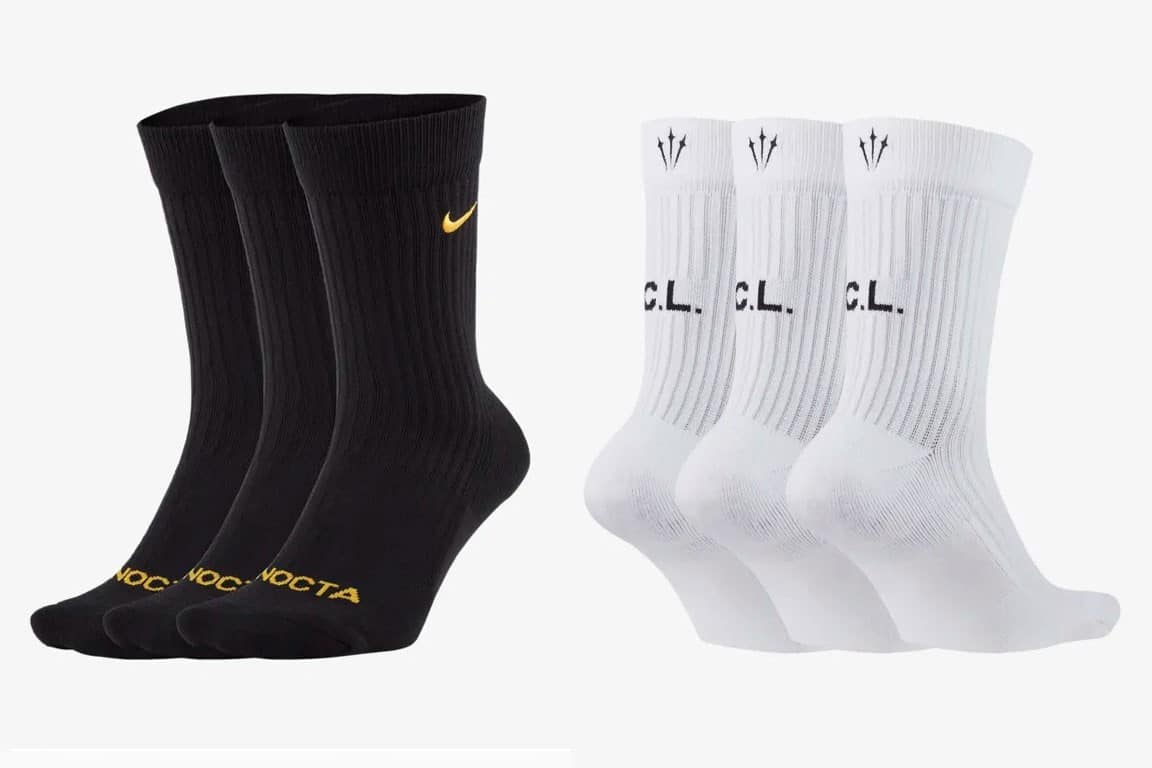 Original article 03.12.2020
At Nike, you will find a new sub-label, which was designed together with Drake. The new line is called NOCTA and is an allusion to the rapper's nightly creative process. Drake shares his thoughts about NOCTA and tells something about the spirit of the project. Read all about NOCTA here and take a look at the first pictures.
"This moment closes the circle for me," says Drake. "I mean, growing up with Nike was everything for me. It felt like every shoe I wanted, every athlete I liked, everything I owned was Nike. It meant nothing unless it had a Swoosh. I remember watching all these athletes representing Nike — each one did the unthinkable and how inspiring it was. I always felt that there was an opportunity for Nike to hug an entertainer the way they had athletes. I thought about how crazy it would have been and what it would have meant for an artist to have a Nike flagship deal."
The NOCTA sub-label is about creating something for people who travel a lot. Functionality and comfort are the most important criteria at NOCTA. The clothes should more or less "fit".
Unfortunately, there is no detailed information about the first NOCTA clothes yet. But NOCTA will probably publish sneakers and clothes. Furthermore, Nike has already announced a release date for the first drop. On December 18th, you can buy the first pieces at nocta.com. You can also find more information on Instagram @officialnocta.