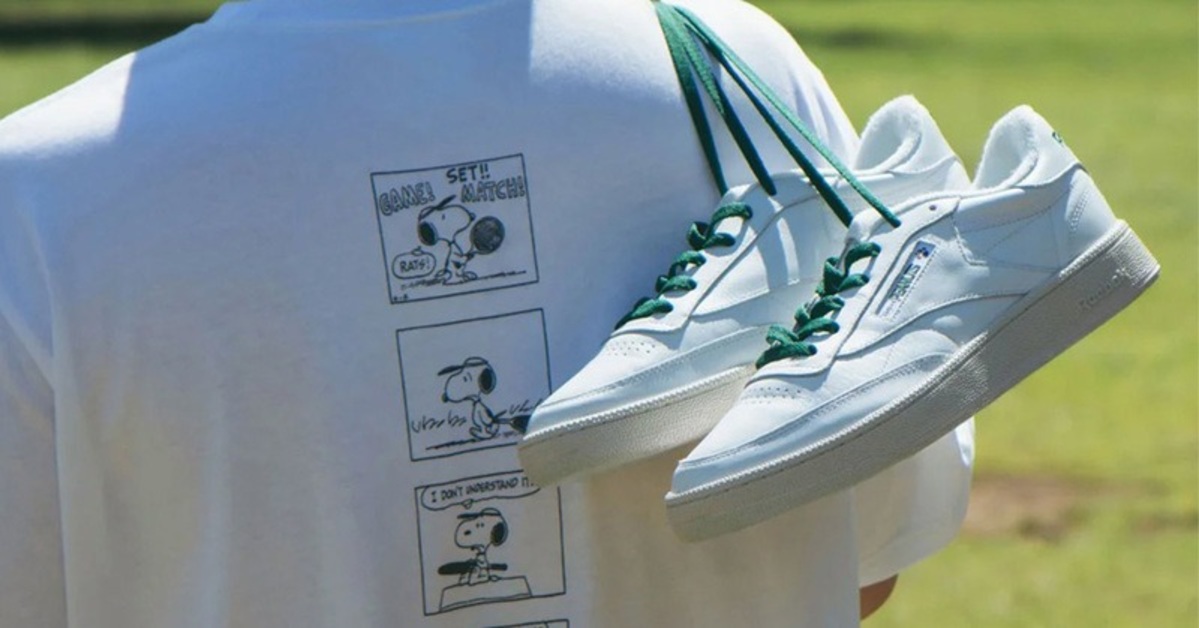 Peanuts and Reebok Drop a Stylish Club C for Snoopy Fans
The Peanuts are undoubtedly among the most iconic American comics of all time and have achieved cult status with their colourful characters. But even Charlie Brown is nowhere near as well known as the unique Snoopy. So it was only logical that the series jumped at the chance to design its own pair of Reebok Club Cs and give the beagle the starring role. Combining classic Reebok style with the distinctive Peanuts aesthetic, the Peanuts x Reebok Club C sneakers are a hit with any fan of the comic series. With this exclusive design, everyone can show their love for Snoopy and the Peanuts and look stylish too.
 
The Peanuts x Reebok Club C impresses with its vintage look with white leather and a washed-out midsole. As a colour accent, the laces and the co-branded logo are in a deep green. The left and right tongues are proudly emblazoned with Snoopy holding a tennis racket. For now, this collaboration is exclusively available in Japan, but we'll keep you posted and let you know as soon as the shoe is available to buy here. In the meantime, here are the official photos of the Peanuts x Reebok Club C.