Pokémon and Converse Drop Sneakers and Apparel Collection to Celebrate 25th Anniversary
Update 07.01.2022
More pieces from the Pokémon x Converse collection have now been dropped in Converse's online shop. Unfortunately, some pieces like the yellow and black Pikachu Hoodie or the Jigglypuff Sherpa Crewneck Sweater are still missing, but you should keep an eye on them as they should be released soon. You can find the link to the shop here.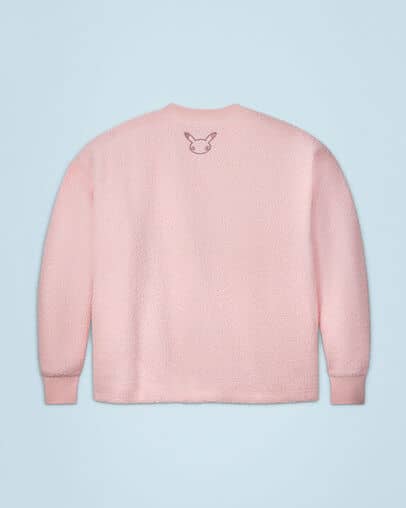 Original article 24.11.2021
Pokémon is one of the most successful series in the world and has been entertaining young and old for many years. This year, Ash, Pikachu, and the other Pokémon are celebrating their 25th anniversary, which is of course being honoured. Converse will be dropping a Pokémon-themed sneakers and apparel collection to mark the new milestone. Check out the first images here.
The collection from Pokémon and Converse features the original characters from Kanto for the milestone. These include Pikachu, Glumanda, Schiggy, Bisasam, Pummeluff, as well as Mauzi — and the Converse Chuck Taylor All Star shows how it's done best. The six friends are featured in different designs, and Converse's branding on the sides is swapped for a Pokéball.
More silhouettes have also been revealed, showing the Pokémon in colour and in other situations. Die-hard Pokémon fans can also complete their adventurous wardrobe with matching apparel. In our opinion, one of the best pieces of clothing is the hoodie with electrified Converse and Pokémon prints. In addition, a sherpa, crewneck, t-shirts, and a range of accessories are also dropping.
When You Can Shop the Pokémon x Converse Collection
On December 10th, you can shop the pieces from the multi-part Pokémon x Converse collection at Converse and selected retailers.