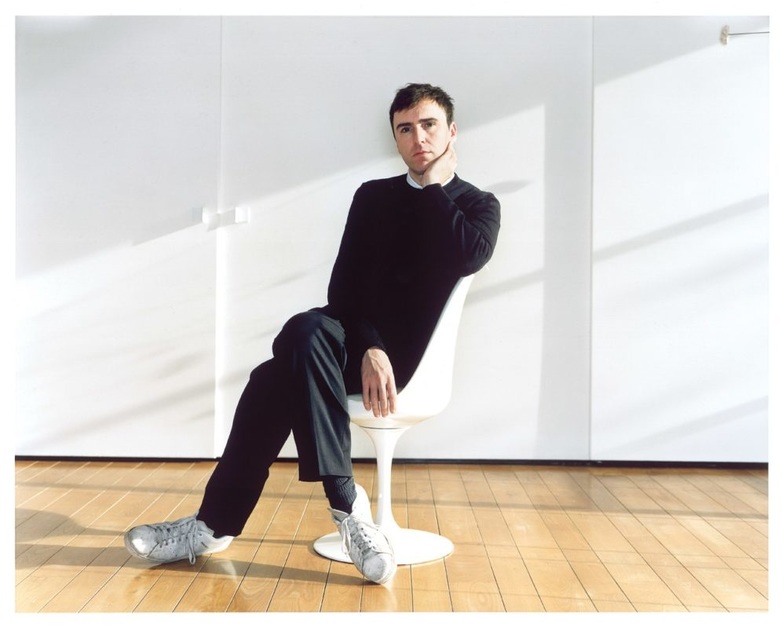 Raf Simons - All You Need to Know About the Designer
If you weren't already aware of Raf Simons as a designer, you might think he is a paramedic, because he's apparently so famous for his ability to revive brands. The Belgian, who originally trained as an industrial and furniture designer, is known for his unusual sneaker designs and fashion ideas.
But, the truth is that he is concerned with much more than just representing fashion. To him, fashion and clothing are a means of expressing emotions and attitudes as well as  stimulating deeper conversations.
Who is Raf Simons?
Raf Simons was born in Neerpelt, Belgium, on January 12, 1968 and is the son of Alda Beckers and Jacques Simons. His father was in the army and his mother worked as a cleaning lady. He played on a farm with all the cows, sheep, chickens, and most especially many children.
His parents sent him to university so he could focus on his education. He had Latin, Greek, and mathematics, but all this was too theoretical for him. He wanted to do something creative. But, in his little village, there was no such thing. There was only music, which still serves as a great inspiration for him today.
One day, however, he found a student advice book on architecture, and it mentioned the course on industrial design. He then visited the school where this course existed and decided to study here. In his fourth year, he had to do an internship and decided to go to Walter van Beirendonck. The choice fell on him, because Walter was one of the original Antwerp Six, a group of Belgian designers from the '80s.
Raf Simons Becomes a Fashion Designer
Walter let Raf work on his collections and also took him to Paris. There he saw, among other things, the All-White Show by Martin Margiela. He was enthusiastic about it, and it clicked in him that he knew that he didn't want to be an industrial designer. This feeling was further intensified when he was forced into an industrial hall for an internship in his school to design ergonomic beer crates.
Sitting in front of the screen all the time seemed rather boring to him. At school, he would say that he went to the factory every morning, but in reality, he went to Walter.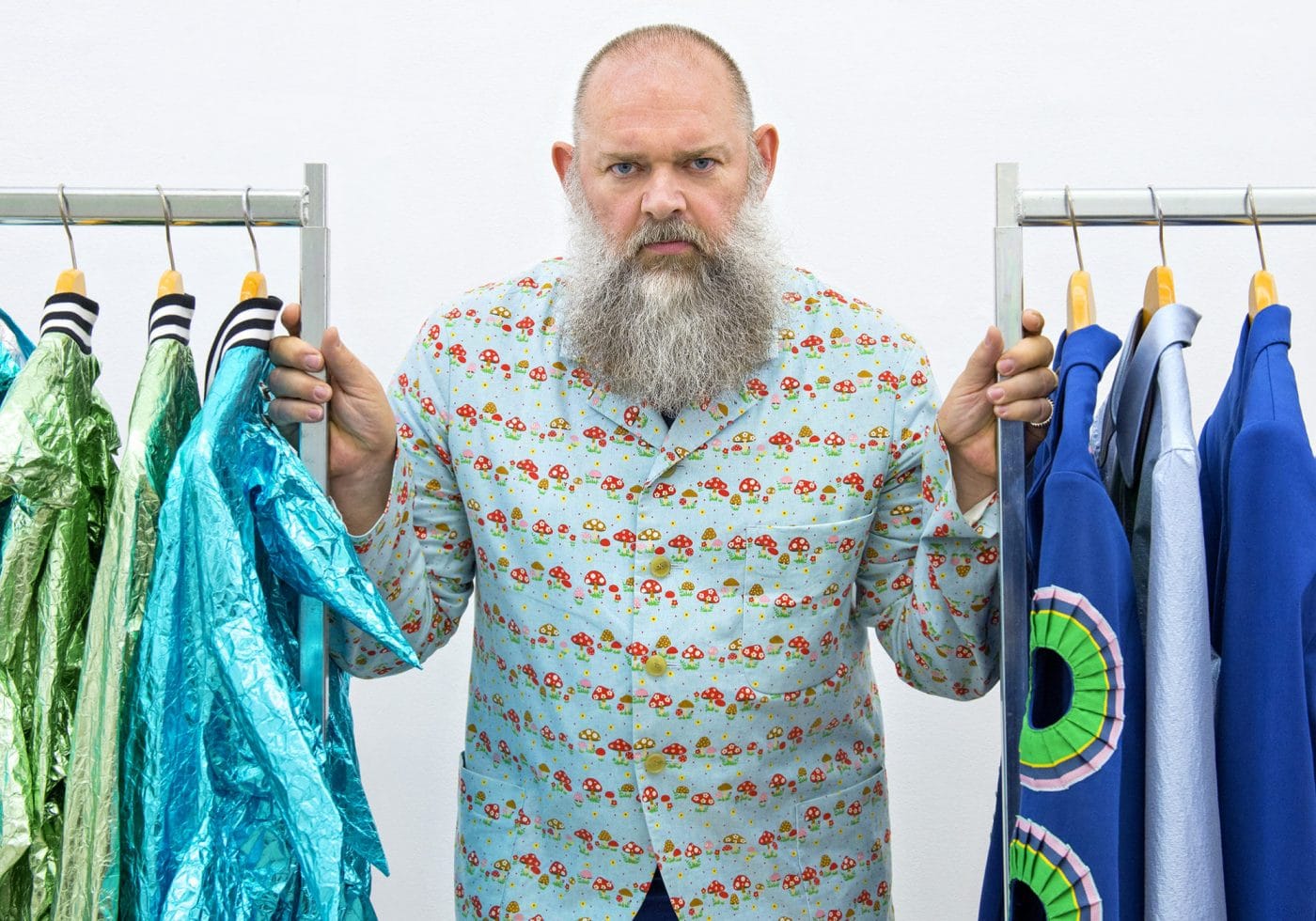 He finally graduated in industrial and furniture design in 1991, after which he spent a lot of time at the Antwerp Witzli-Poetzli Cafe, where he met people like Olivier Rizzo, Willy Vanderperre, and David Vandewal to discuss fashion.
From 1991 to 1993, he then worked as a furniture designer. Only a few years later did he venture into his own label, but more on that later.
Raf Simons Revives Brands
Simons is often credited with formally reviving the fashion brands he works for. Whether it's Jil Sander, Christian Dior, or Calvin Klein, you could easily call him a paramedic of those brands.
Simon's first designer job at a major brand was with Jil Sander. This came about because Prada, then parent company of Jil Sander, wanted to maintain the brand image of suits for Jil Sander. The Belgian designer was known for his skills in suit design through his own label and was hired on July 1, 2005.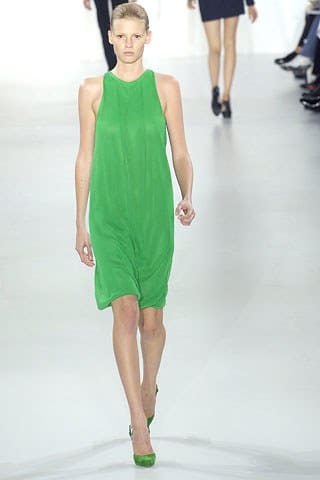 Although he had no prior knowledge of women's fashion design, it soon became clear that he was a worthy successor to founder Jil Sander. Season after season, he brought out designs in new forms without losing touch of the minimalist aesthetic of the brands.
One of his very famous collections is the 2007 Spring Collection for Jil Sander. It was the second time he ever designed womenswear and the result was monochromatic dresses in light colours. "I wanted energy," Raf Simons said about his fashion to the journalists at the show.
But, even though his collections, which had been designed by Jil Sander for seven years, were well-received by the critics, Raf Simons and Jil Sander's paths crossed in 2012 for a simple reason: Jil Sander was in the red under Simons all those years. In fact, the Jil Sander brand made around 100 million dollars less in sales annually than it did under Jil Sander.
But, the next job for Raf Simons was just around the corner.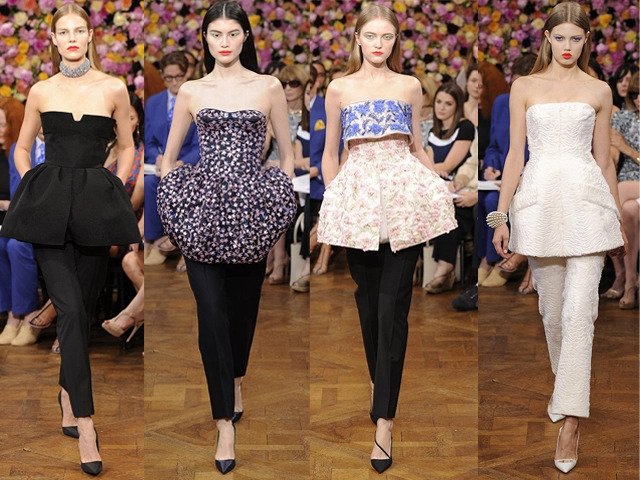 Raf Simons and Christian Dior
On February 27, 2012, Raf resigned from his position with Jil Sander. Barely two months later, he started at Christian Dior as Creative Director. He added a modern touch to Dior's magnificent romantic legacy in the form of circle skirts, figure-hugging "bar jackets",
and flowers—without all the drama and personal excess that his predecessor John Galliano brought.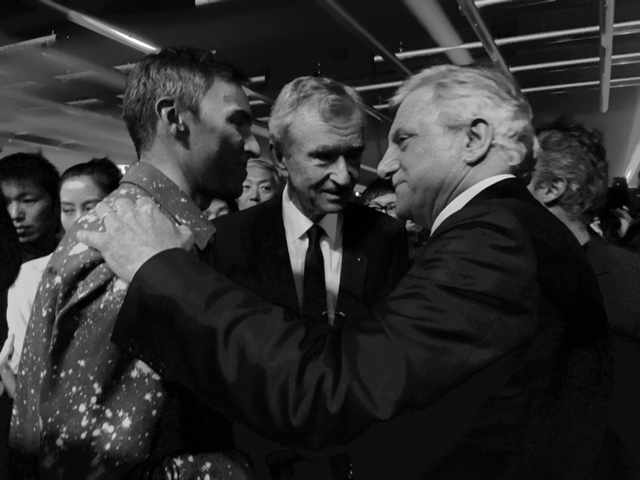 His reputation preceded Raf and his first haute couture show for Christian Dior in Paris was attended by top-class visitors. Not only did actors and celebrities want to see what he designed, but designers like Donatella Versace, Marc Jacobs, and Azzedine Alaia also came to see his show.
And, in contrast to his work at Jil Sander, his collections were not only well-received, but also led to an increase in sales of a whopping 60 percent if you look at the figures from 2011 to 2015. So, he was also in fact a welcome designer in the eyes of management and investors.
It was reason enough for Dior's CEO, Sidney Toledano, and the Chairman of the parent company LVMH, Bernard Arnault, when Raf Simons announced his retirement in 2015. He gave "personal reasons" as motivation to leave Dior, but it is often assumed that the fast pace of work and lack of inspiration were the main reasons for his resignation. With six shows a year, he certainly can't be blamed for this. 
This is an interesting view on his resignation, considering what Raf's next step was.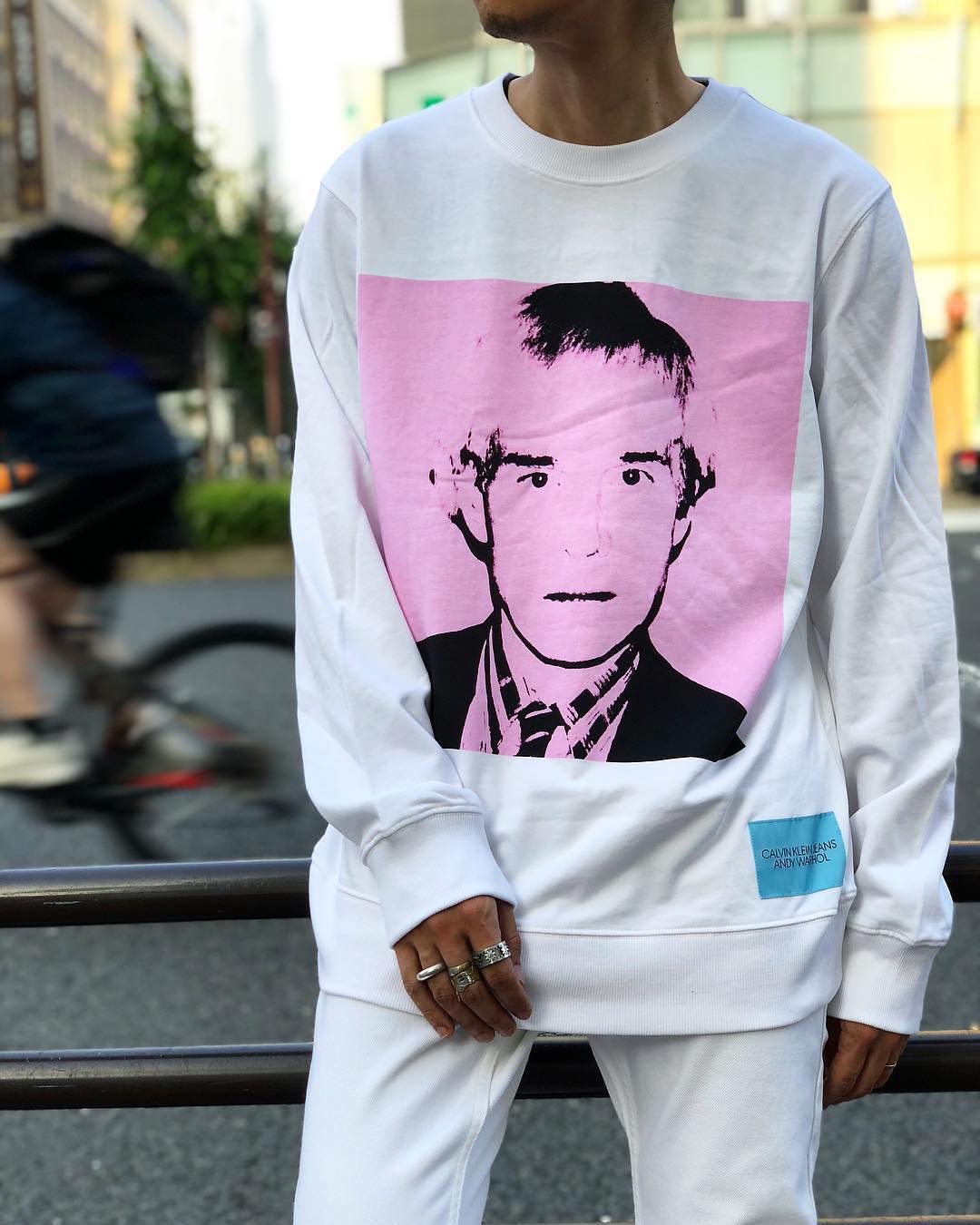 Raf Simons and Top Fashion House Calvin Klein
When he resigned from Dior at the end of 2015, Raf Simons was re-appointed Chief Creative Officer of another fashion house after a break of almost a year. That was Calvin Klein, who is not exactly known for his lax approach.
Nevertheless, he seemed to have felt comfortable there and the changes he had brought about were quite numerous. They were not only limited to the numerous Andy Warhol influences that Simons brought to Calvin Klein, but also included structural and technical changes.
For example, the new releases of the Ready-to-Wear lines had been renamed—a change from Calvin Klein Collection to Calvin Klein 205W39NYC. The latter is actually the address of Calvin Klein's New York headquarters. Apart from that, he also had the logo changed. The old CK was made by designer Peter Saville into a skillfully advertised CALVIN KLEIN in capital letters.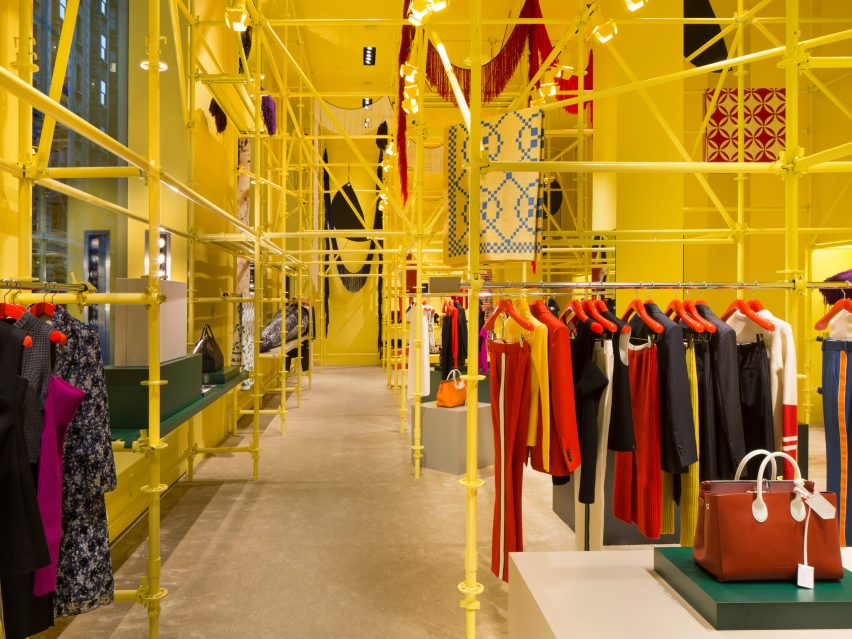 Some shops also got a new design under Simons. For example, he had his friend Sterling Ruby redecorate the Calvin Klein flagship store on Madison Avenue in New York. Yellow walls and a scaffold-like structure adorned the store, which is closed in the spring of this year.
The reason for this is that Raf Simon left Calvin Klein at the end of 2018 and along with him, his many unique ideas. Now, according to Simons, it looks like Calvin Klein is making some changes while looking for a new Chief Creative Officer. 
For example, 205W39NYC is to be relaunched and renamed, and Calvin Klein wants to move to a "first digital" approach. The reason for Raf's departure was a mutual understanding that the new vision for Calvin Klein was different from what Raf Simons had planned. 
But, for Raf, this does not seem to be a problem. He now has more time than ever to concentrate on his own fashion brand.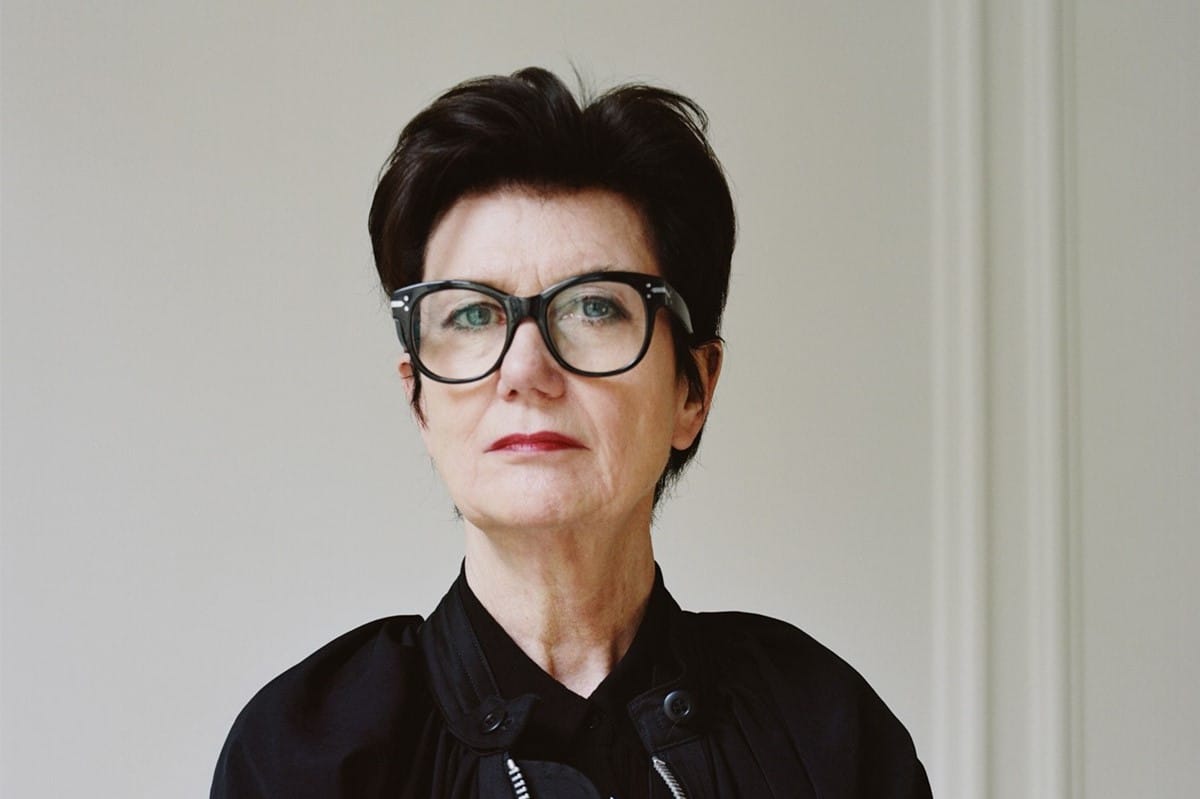 The Raf Simons Label
The beginnings of Raf's own label can be found almost 25 years ago. At that time, Linda Loppa, head of the fashion department at the Antwerp Royal Academy, encouraged him to make his own fashion. Thus, Simons, a furniture designer trained at the university, became a self-taught menswear designer and launched his label in 1995 under the name Raf Simons.
The fashion that Raf makes combines his academic knowledge of architectural design with the cultural movements of an obstinate youth. These have always been two very important aspects for him: youth and rebellion. Even during his time at university, he did a completely different kind of internship than what was recognized by his university.
Raf doesn't make fashion for the sake of fashion and beautiful clothes, but mainly to express feelings, thoughts, and opinions. He thinks a lot about his fashion and what influence it may have on the world and other people. It was precisely the time for this intense reflection on fashion that he lacked in his last two jobs.
https://www.youtube.com/watch?v=xKO4FJp2dEA
After he launched his first menswear collection in 1995, his first fashion show in Paris followed in 1997. The models wore clothes inspired by American college clothes, with slim cuts and long blazers.
His next show the following year made him the rebel of the fashion scene. Thin models with bare torsos and bodypainting showcased his fashion, consisting of worn sneakers, low-hanging pants, and strange blazers.
Raf Simons Changes Fashion Views
In the autumn of 2001, after Raf had taken a year off, his fashion looked quite different, veering off from the slender look to oversized and bulky shapes.
After Raf Simons won the Swiss Textiles Award in 2003, even the last critics were aware that something big was coming their way. Raf had something transformative about him that was otherwise known from designers like Rei Kawakubo. He turned familiar concepts upside down and earned recognition from designers and consumers alike. In addition, the €100,000 prize money gave him a good financial boost for his further ventures.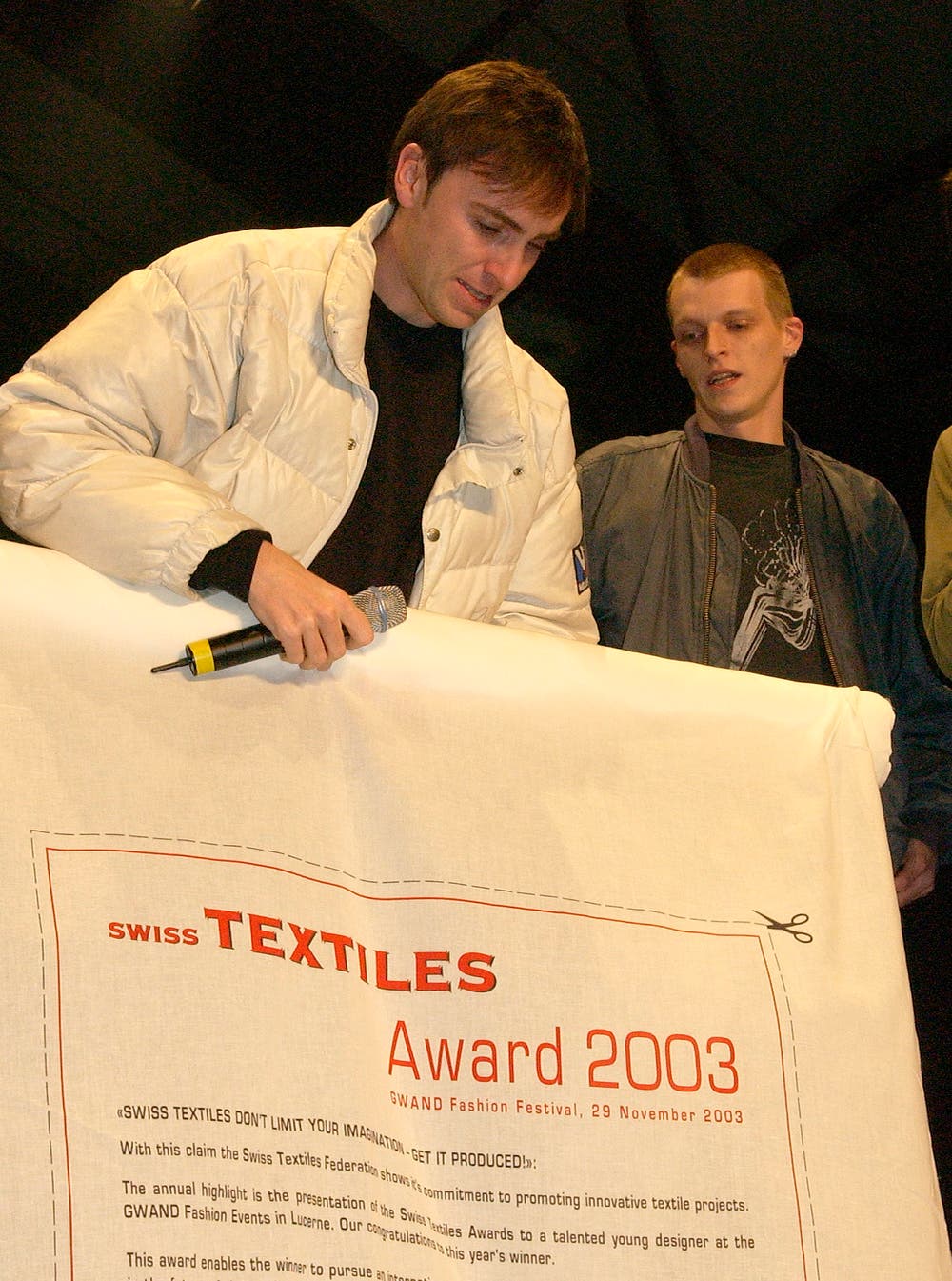 In 2008, Raf opened his very first shops: two of them in fashion-conscious Japan, with the flagship store in Tokyo and another one in Osaka. The design of the stores was created in collaboration with Sterling Ruby and Roger Hiorns, respectively.
It is also astonishing that Raf Simons did not advertise until 2009. Only in 2009 did he launch his first advertising campaign, which was photographed by Willy Vanderperre. This is almost a bit reminiscent of BAPE, who initially lived by word of mouth.
But, Raf is not only a well-known designer in the fashion business, but also among sneakerheads. Unlike almost everyone else, he has not only launched shoes in collaboration with other brands, but also under his own label.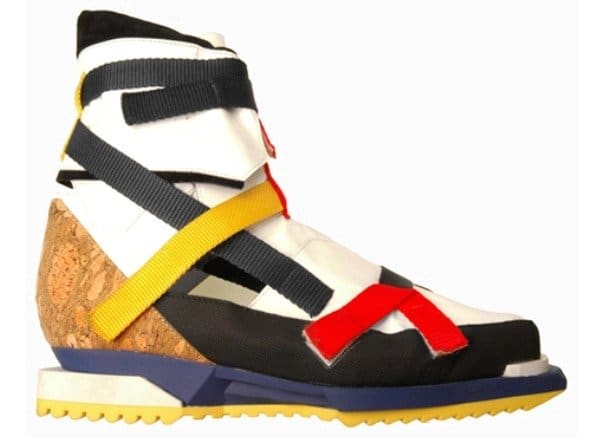 Raf Simons Shoes
One of the first shoes that Raf Simons himself released were the 'De Stijl' walking boots. Released in 2008 with a name that couldn't be more fitting, 'The Style' is definitely an eye-catcher and an expression of Raf's love of experimentation. Released in a wild colourway, the shoe was originally available for $1,800. On Grailed, however, it now fetches twice that amount.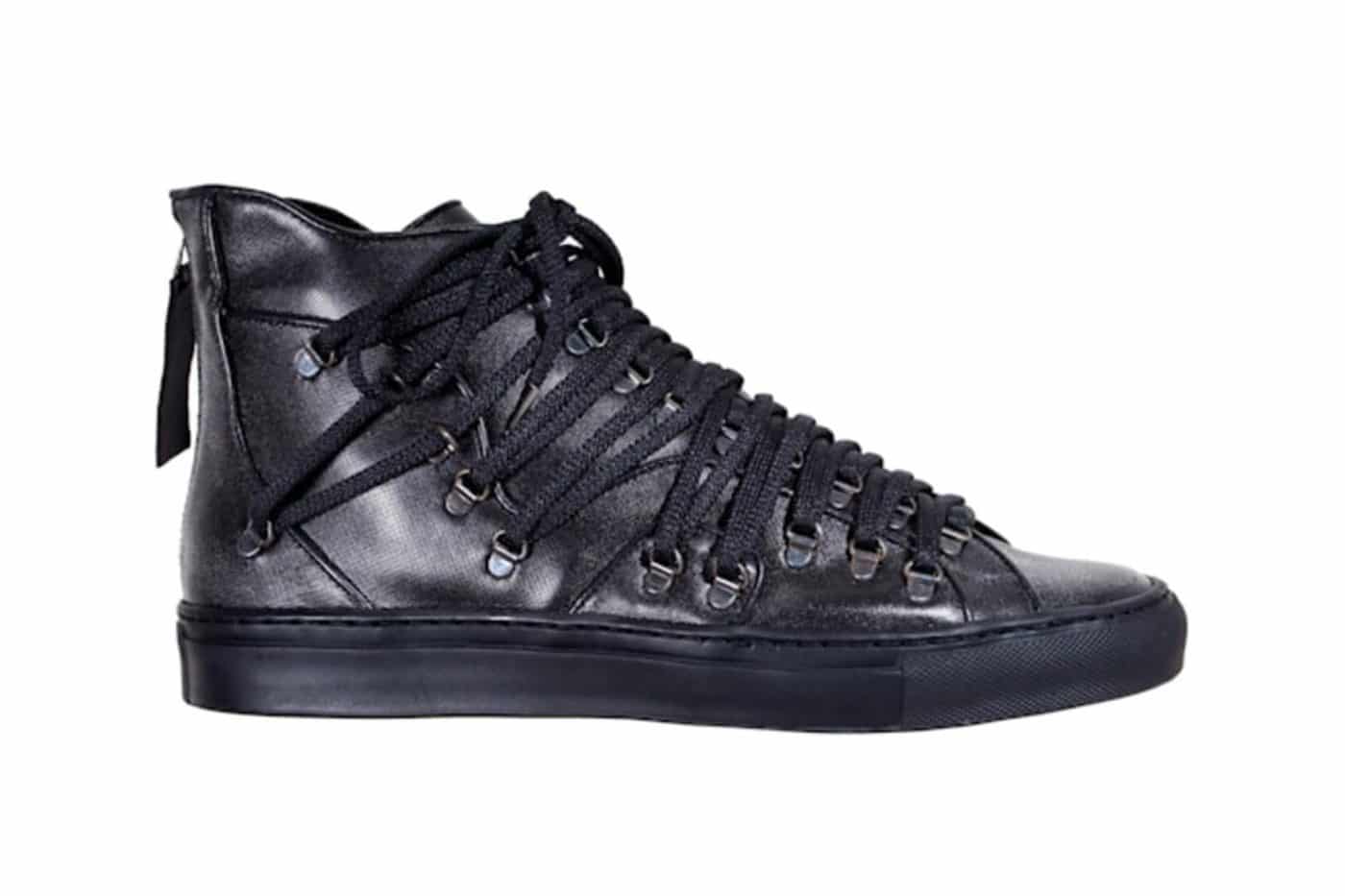 Two years later, the first sneaker, the Raf Simons Multi Lace Sneaker in a black colourway, was released. It was a high-top in a classic silhouette, but with twenty smooth poker holes. But, luckily the shoe was already laced and you could easily glide in and out of it.
In the same year, the Raf Simons Vandal High and Raf Simons Astronaut Boot followed. For the Vandal High, Raf had taken his inspiration from Nike's Vandals. Slightly slimmer but a little higher, the shoe appeared in a Silo colourway.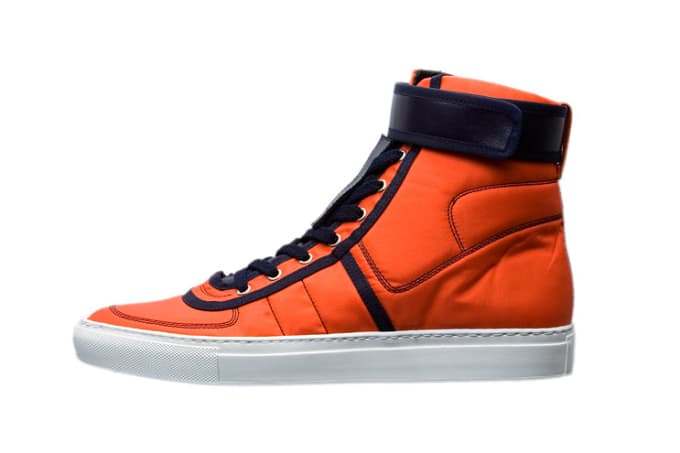 The Astronaut Boots, on the other hand, were exactly what the name implied: astronaut shoes. But, instead of looking like shoes for astronauts, they came rather in the shape of astronauts, which were molded into a shoe. With two tongues and a small pocket at the heel, it almost looked as if this shoe had some extra oxygen on board. The shoes appeared in a white, black, and metallic colourway.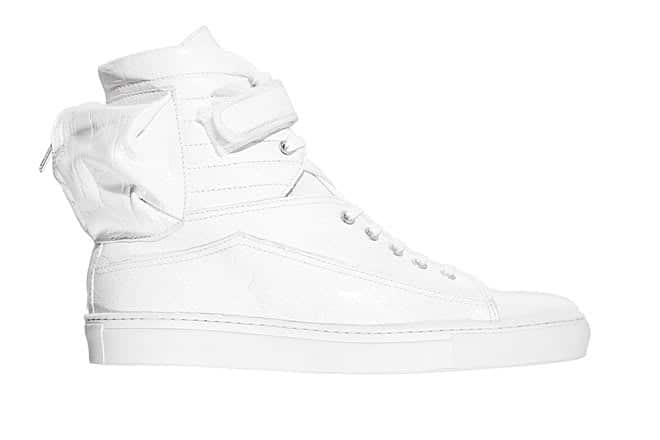 In total, Raf has designed over 15 different shoes and silhouettes by himself and released them under his own brand—quite a considerable amount. Remarkably, Raf's unmistakable style is evident in his own creations as well as in his collaborations with adidas, even not as a sneakerhead.
Of course, Raf has also worked with many other brands, be it the well-known adidas x Raf Simons collaboration or the lesser known collaborations with Eastpak or Comme des Garcons.
Raf Simons's Collaborations
Whether it's fashion from Fred Perry, sunglasses from Linda Farrow, or backpacks from Eastpak, Raf Simons has something substantial to contribute to all of these brands. For example, in a collab with Eastpak, they came up with the reworked classic backpack, or even poster backpacks with punk motifs, which are ideal for all rebels.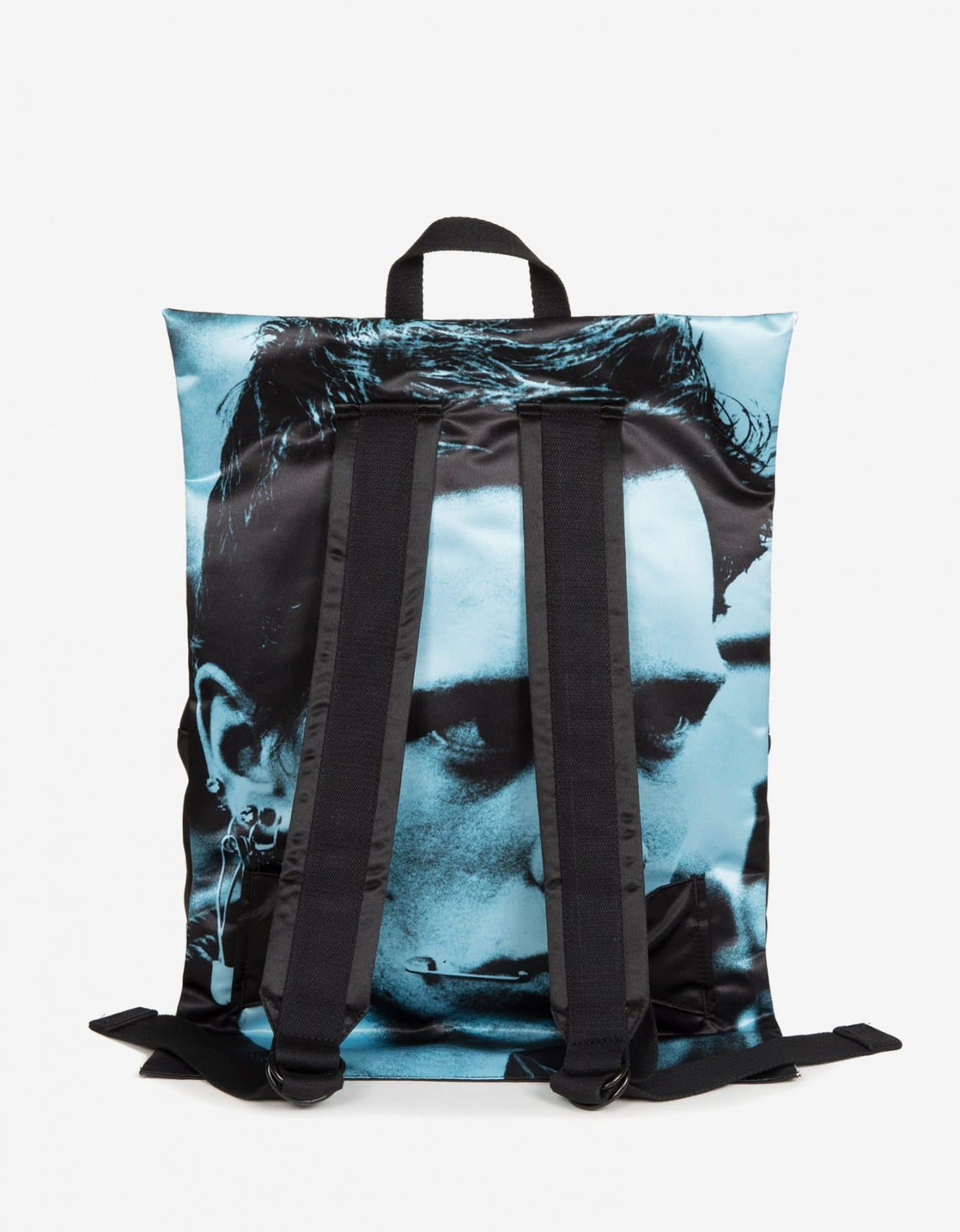 If you look at the sunglasses of Linda Farrow x Raf Simons, on the other hand, you would almost call them boring, considering Simons's other creations. Nevertheless, the Men's Orange X Linda Farrow Metal sunglasses with their orange bridge and white rimmed lenses are a definite eye-catcher.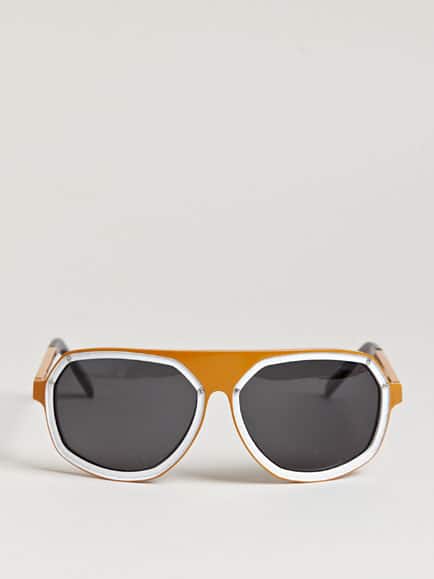 Of course, no Raf article would be complete without its numerous sneaker collabs. An example are the sneakers he designed in the pre-adidas era with Asics.
The Raf Simons x Asics Technical Trainer was released in 2009 and is often forgotten. In their black, neon colourway, they are very much reminiscent of the Ozweegos, which will be released with adidas in the future. For the shoes, they came with a removable ankle protector that could be attached with three snaps.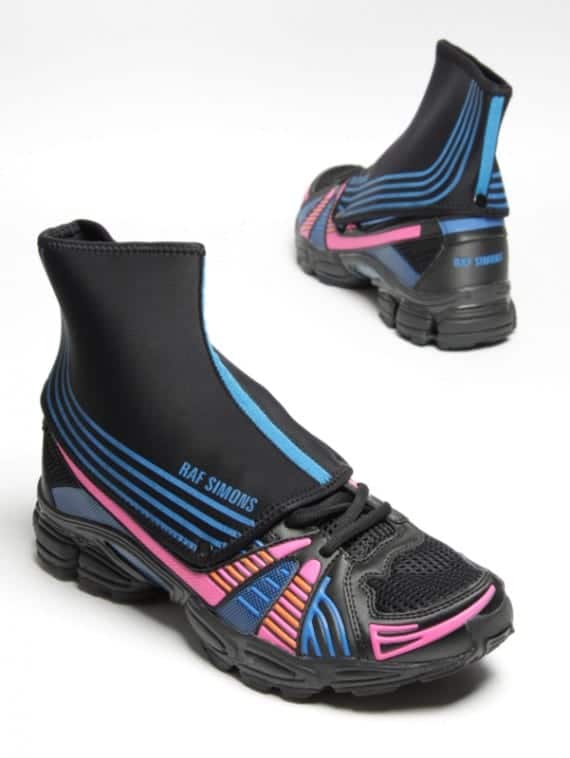 Another sneaker with a Van's silhouette was released four years earlier. The Raf Simons x Collette Meets x Comme des Garçons x Vans Slip-On from 2005 is a sneaker with a cream colourway decorated with graphics from Simons's "consumed" collection. It was custom-made for the Collette Meets Comme des Garçons store in a quantity of just 100 pieces. So, it is in fact a rare collector's item.
Raf Simons x adidas
When Raf Simons x adidas is mentioned, it's usually about working together on a very specific model, the Ozweego. But, he also had another less popular silhouette in mind—the adidas Response.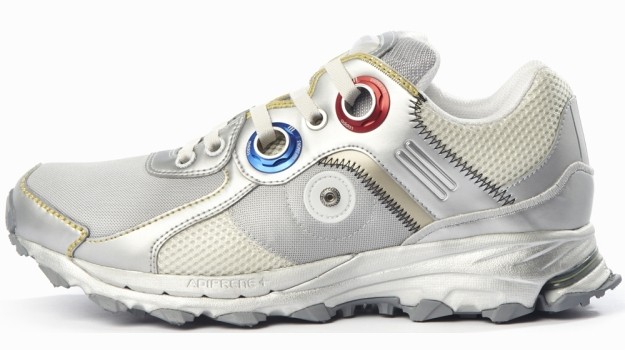 As a fan of the adidas Stan Smiths, it was not surprising that Raf decided to collaborate with adidas in 2013.
First of all, he re-released the Ozweegos. Bright colours, a long side strip, coloured soles, and a green mesh transformed the shoe into something that had little to do with the original from the '90s. With these shoes, Raf was the trendsetter for voluminous, multi-layer shoes.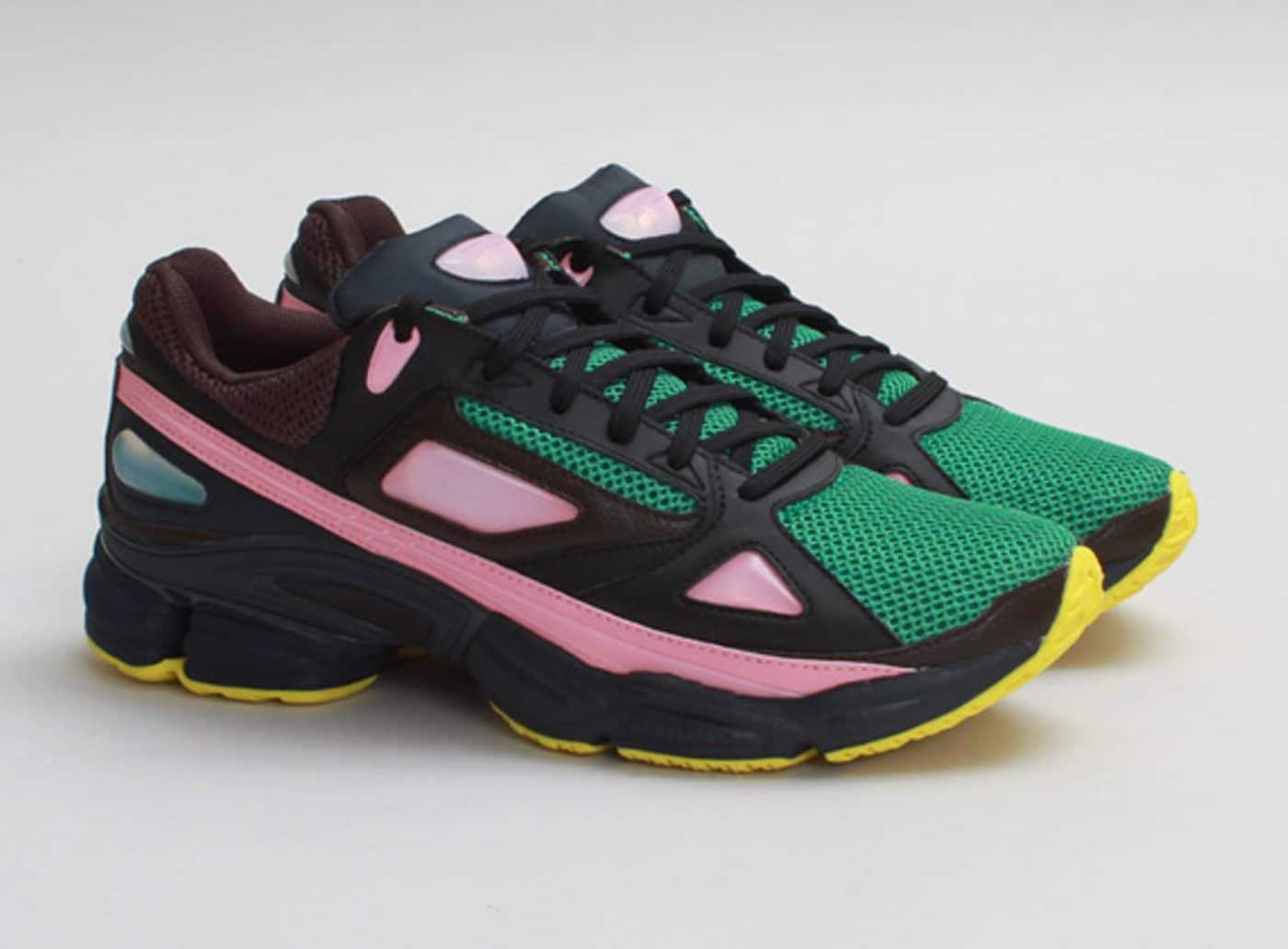 But, he also styled the adidas Response. He transformed the Response's slim design into a bulky silhouette with large matching, colourful lace holes—a futuristic-looking design that perfectly matches Raf.
Finally, in 2019, Raf set out to reissue the Stan Smith in his own style. The sneaker differs from the traditional silhouette in that it has a perforated R on the side of the shoe as well as a portrait of Raf on the tongue. It appeared in six different colourways.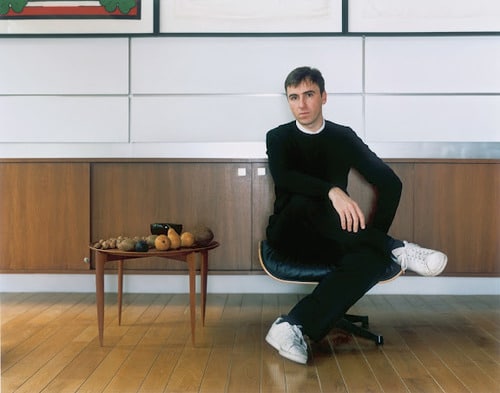 Conclusion on Raf Simons
Some compare Raf Simons to the Obama of the 2008 season: he can do no wrong and is pretty universally recognized as one of the best designers in the world. This is rightfully so, because his designs, like those of Rei Kawakubo, are complete reinterpretations of old things.
After his departure from Calvin Klein at the end of 2018, Raf now has plenty of time to focus more intensively on his own label. Whether he will take on a new job again is uncertain, but a position at Calvin Klein is hard to top. Let's hope that Raf will continue to design great sneakers and amaze the world with his unique fashion ideas.